TFD's Weekly Amazon Prime Super-Sale Roundup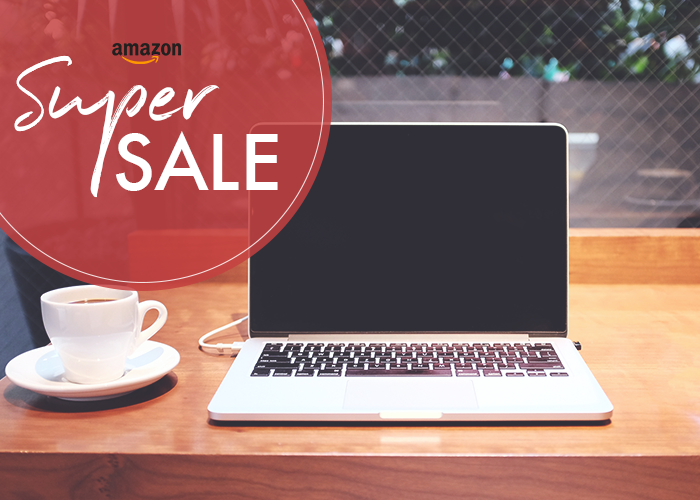 This is our now-weekly roundup of awesome, useful products currently at a big discount on Amazon. From the bigger investment items your home needs to the things that are nice to have, we'll be letting you know when the stuff you've been wanting anyway has gone on sale (sometimes up to 83% off) so you can get the best deal possible!
 1. Greenco Rectangle Bamboo Butler Serving Tray With Handles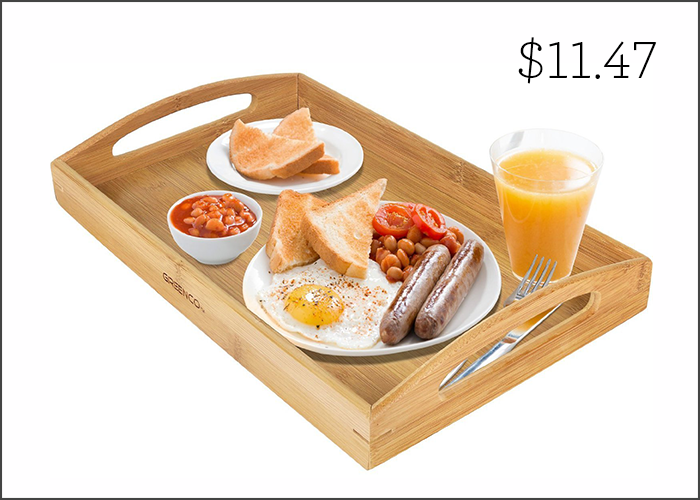 23% off.
 The other weekend, I was working for a few hours in bed to get the Sunday links post up, and I jerry-rigged a wooden cutting board situation next to me. I wanted to put my coffee cup and breakfast plate beside me to have while I worked, and it reminded me of the good old days when I was sick as a kid, and my mom would bring me soup and crackers into my room on a tray. I considered buying myself a proper bamboo serving tray like the one above, which would be useful for breakfast and in other general entertaining settings like parties and potlucks. 23% off today!

2. Advanced Mixology Moscow Mule 100% Pure Copper Mugs (Set of 2)- 16 Ounce with 2 Artisan Hand Crafted Wooden Coasters-Barrel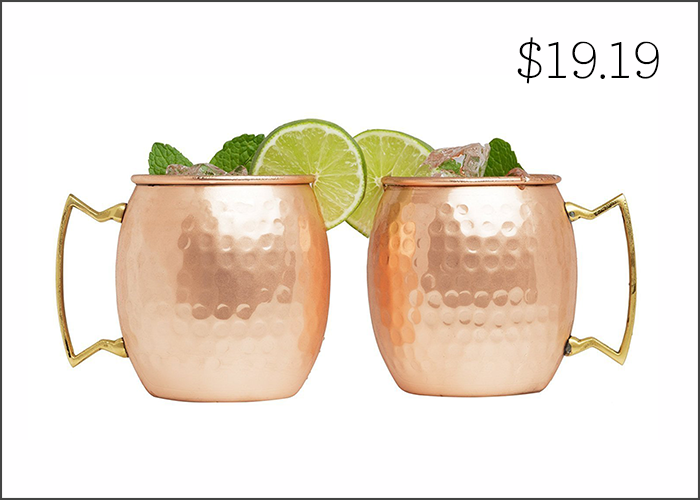 68% off. 
Even though Moscow mule glasses get used only occasionally, I fully believe they make the most elegant and fun housewarming gifts for friends. You fill them with vodka nips, a stirrer, some limes, and confetti, and you're good to go! This lovely set is currently 68% off, so if you're looking for a gift for a friend's new home, a bridal shower, birthday, or really whatever, this set of glasses could make one very sweet gift.
3. Estilo 2 gallon Glass Single Mason Jar Beverage Drink Dispenser With Leak Free Spigot, Clear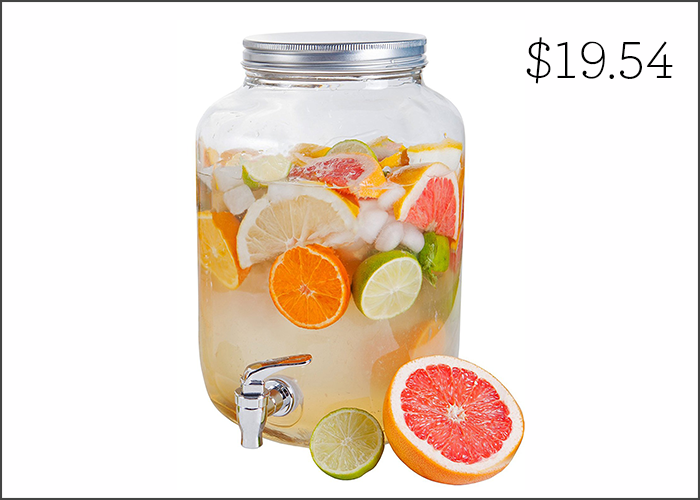 15% off. 
Oooff, who doesn't love the look and functionality of a good ol' glass drink dispenser?? Joe and I bought two of them a few years back when we had our engagement party and filled them with specialty stiff cocktails we whipped up for the occasion. Since then, they've kind of made the rounds to various people hosting parties who get to bask in the glow of their drink-dispensing glory (!!!). I love the versatility of these containers: you can use them for cold brew coffee, homemade juices, sun tea, sangria, etc. They're highly rated and very reasonably priced, and today, they're 15% off too! *Wiggles*
4. Malmo 3 Tier Chain Hanging Space Saving Rustic Country Style Chicken Wire Fruits / Produce / Plants Storage Baskets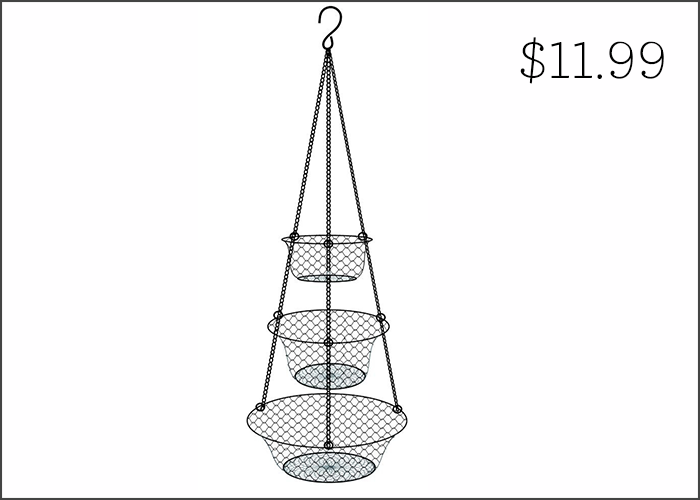 My vision for my ideal kitchen is one that's airy, open, and bright and filled with greenery, herbs, little citrus plants in eclectic pots, bowls of fresh fruit, and a giant rough wooden-topped island in the center of it all. Obviously, that dream is veeeeeery far away from being realized, but in the meantime, there's no reason I can't invest in a multi-level hanging wire basket to fill up with various fruits to make my kitchen look more visually interesting. This baby is only $11.99, and it has the power to transform any corner into a happy and bright one for very little $$$.
5. Mrs. Meyer's Kitchen basics set, Lemon Verbena, 3 ct: dish soap, hand soap & multi-surface everyday cleaner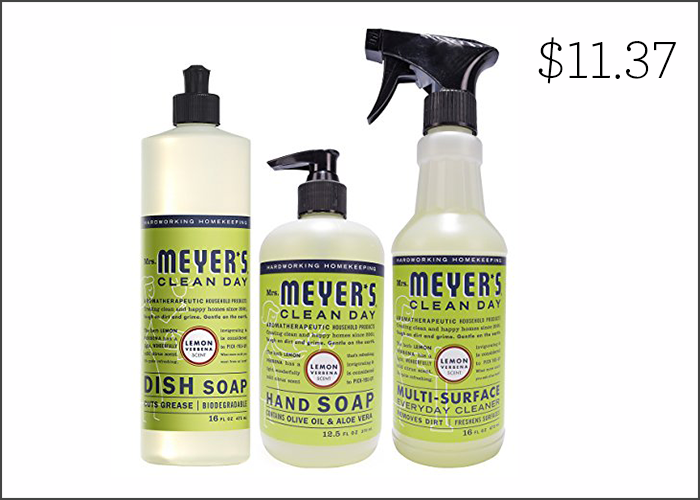 Spend $50, get $10 off. I'm sure it comes as no surprise when I say that one can drop an exorbitant amount of money on cleaning supplies. It was the single biggest shock expense that I discovered upon moving out into my own place. It costs a lot of money to keep a place clean, and to that end, any discount matters. Amazon is running a sale on various cleaning supplies where you buy $50 worth and get $10 off. Check out the full page of products here.
6. Bon Appetit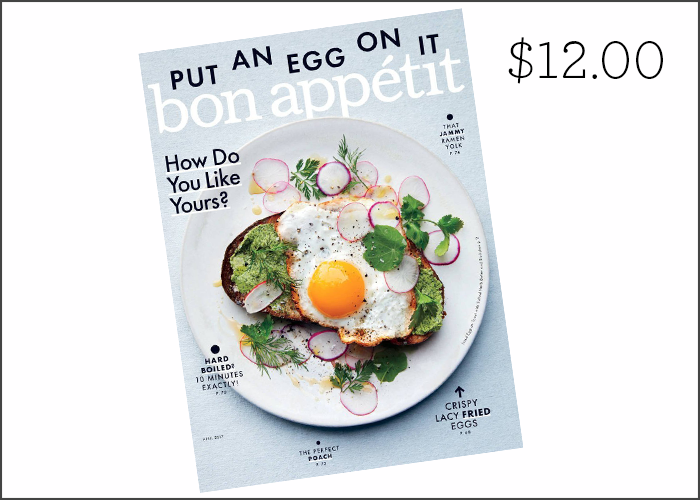 80% off. Bon Appetit mag is one of the most beautiful publications on stands, in my opinion. The photography and food styling is just incredible, it makes awesome repurposed budget-friendly wall art when you frame it, and it's just generally a wonderful coffee table staple to read on the weekend over a cup of coffee. If you have the extra money in your budget for a subscription, a six-month supply will only set you back $12 as it's now on sale for 80% off. Weeeee.

7. Estilo 100% Natural Bamboo Salt and Spice Box with Lid Set 2, Bamboo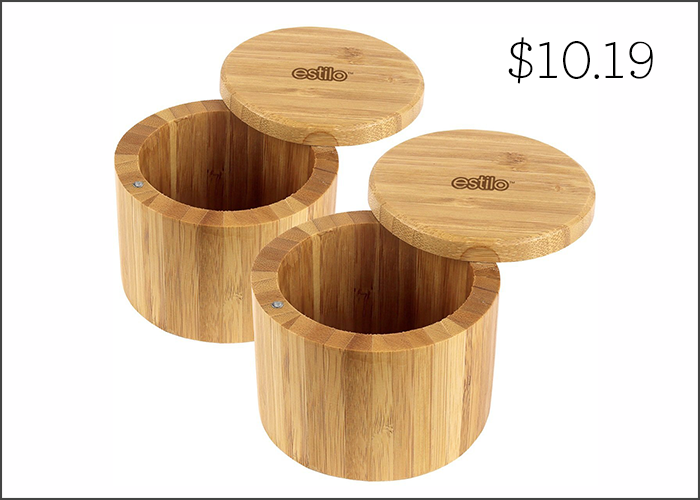 7% off.
 These neat bamboo spice boxes are an awesome way to store frequently used cooking essentials, like salt, herbs, and pepper. They're easy to clean and have these cool swivel tops with magnetic latches to keep them closed. I keep mine, which is filled with good quality salt, on my kitchen window sill so it's easy to access while I'm cooking. A set of two is pretty inexpensive AND they're pretty highly rated! Check them out!
8. Kattee Urban Style 3-Way Women's Genuine Leather Shoulder Tote Bag, Black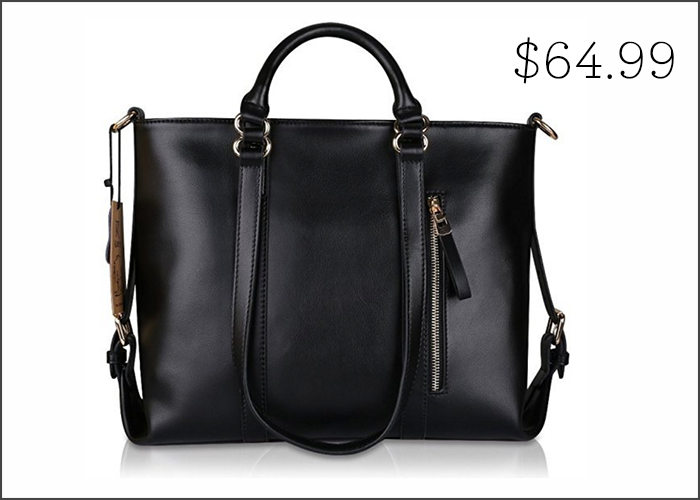 34% off.
 Man, did I come to a screeching stop while I was scrolling through the Amazon offers this AM and saw this bag. Genuine leather, good quality material, stylish shape, neutral color, perfect for work — it has everything! The neat little zipped compartment on the front is the perfect place to put house/car keys, so they're never forgotten or buried on the bottom of your purse.

9. Amzdeal Table Top Folding Photo Studio Shooting Tent White Photograhpy Light Tent Kit 24X22X24 cm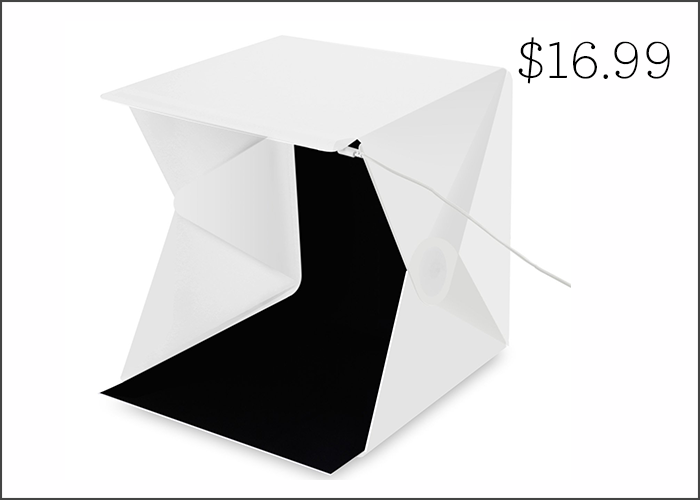 43% off. Okay, so this might seem like a bit of a random addition to this list, but if you're a professional (or even casual) photographer, you can appreciate just how much good quality equipment costs. So, when something goes on sale and is very reasonably priced for what is it, sparks fly! Anyway, this nifty light box sets the perfect stage for at-home photography and is perfect for the budding photographer or hobbyist.
10. HOMFA Bamboo Shoe Bench 2 Tier Wooden Shoe Rack Organizer Entryway Shoe Storage(Q12-4)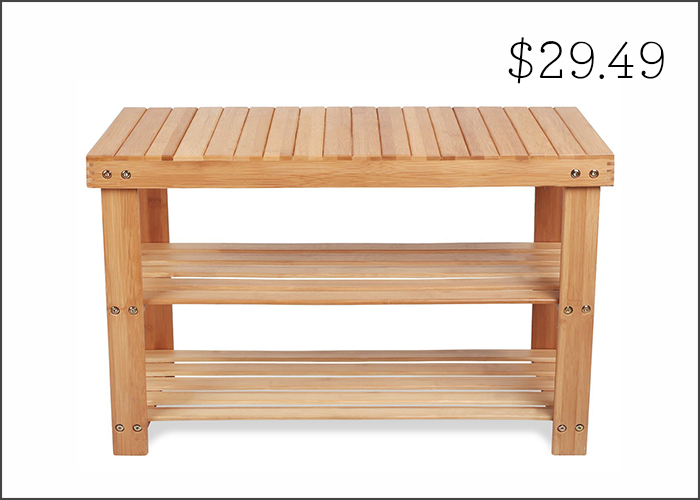 63% off.
 This is an absolutely wonderful, sturdy, and high-quality shoe organizer and rack. It gets incredible reviews, and is neutral as hell which pretty much makes it the perfect blank canvas for you to DIY to your heart's content. You can paint it, spray it, embellish it — whatever you want! It's a pretty inexpensive way to keep your entryway clean and organized, and and easy way to do it in style and on-the-cheap.