TFD's Weekly Amazon Prime Super-Sale Roundup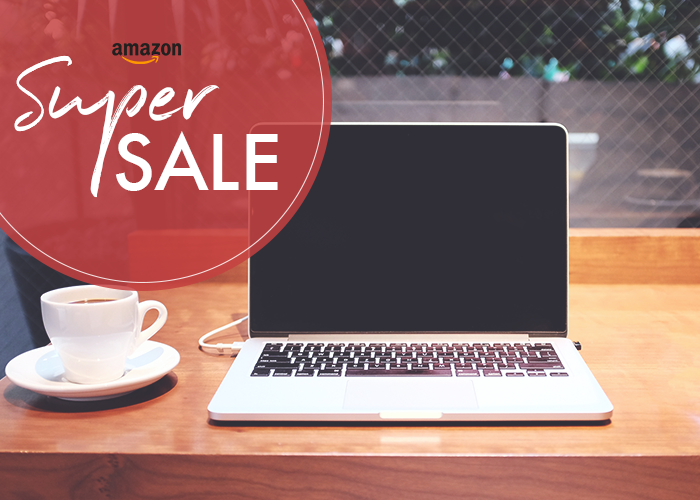 This is our now-weekly roundup of awesome, useful products currently at a big discount on Amazon. From the bigger investment items your home needs to the things that are nice to have, we'll be letting you know when the stuff you've been wanting anyway has gone on sale (sometimes up to 83% off) so you can get the best deal possible!
1. 24-Piece 500 GSM Towel Set, Beige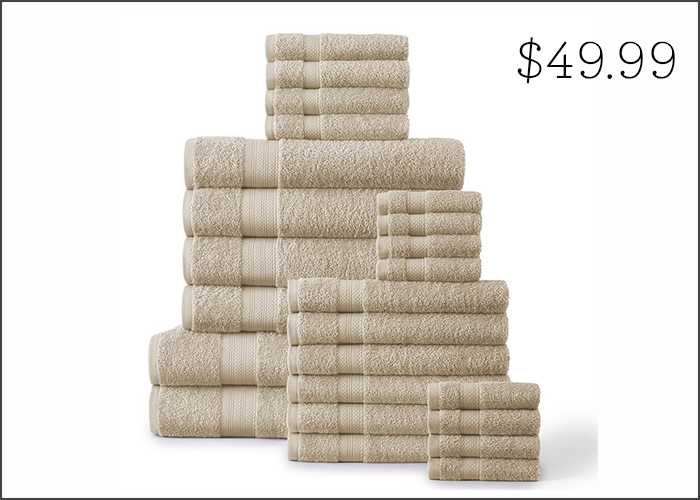 29% off.  The older I get, the more concerned I am with the experience guests have when they stay over our place. Everything from the sheets to the towels and toiletries I want to have at the ready in case they're needed. Joe and I bought just four bath towels when we moved in our place, and since then, we're acquired an assortment of various wash clothes, hand towels, etc. (Not exactly the nicest thing for people to see when they open up our closet to grab something they need.) I've thought about investing in one nice matching set — the beige one above gets awesome reviews and is 29% off today. Woo hooo!
2. Airtight Cold Brew Coffee Maker – 1 Quart Sealing Iced Coffee Maker – Glass Pitcher with Removable Filter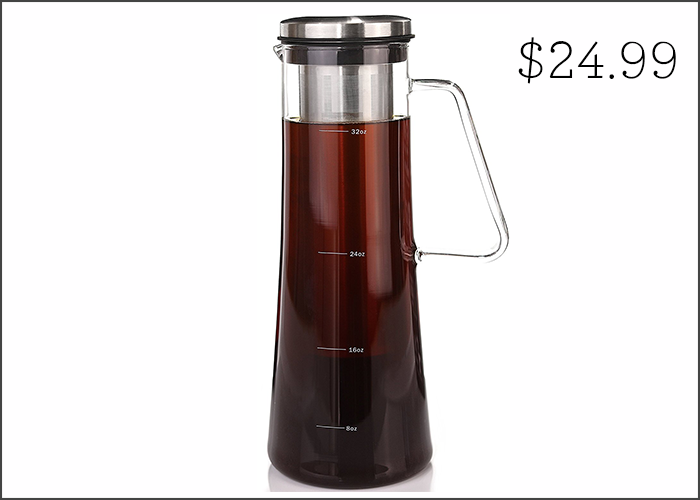 64% off. Chelsea bought me an iced coffee maker as a gift last year, and it's truly an awesome thing to have once the warm weather sets in. It makes it easier to go from boiling pot of hot espresso to an iced coffee on-the-go for my commute to the office. The above brand is rated quite highly and is a whopping 64% off today, so hurry! This would make an awesome gift and save whoever receives it a ton of money on fancy iced coffee drinks purchased out during the summertime heat.
3. SimpleTaste Electric Milk Frother Coffee Frother, One Touch Handheld Battery Powered Electric Foam Maker Electric Milk Frother with Stainless Steel Stand, Grey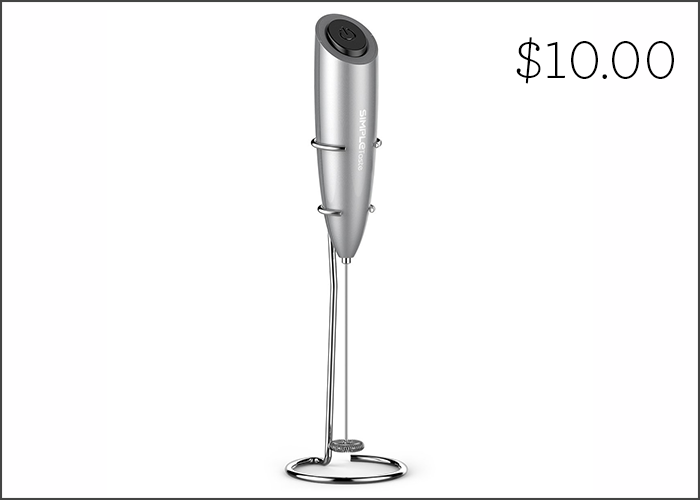 60% off. Staying in the saving-you-money-by-making-fancy-coffee-at-home lane. This sleek and inexpensive milk frother is super useful, especially when making creamy lattes or frothy cappuccinos. It even comes with it's own nifty stand, which looks stylish and makes it easy to store. It will only set you back $10, which means it'll pay for itself in no time!
4. Fibevon Jar Opener-The Artful Homemaker "Easy Open" Bottle and Jar Opener (Blue)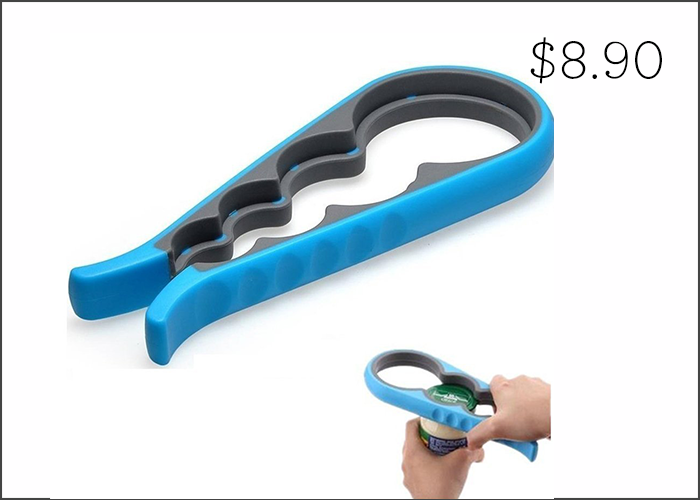 Not to lean into the whole "I'm weak and I need help opening a jar/can" shtick, but I often do find myself seriously struggling to get something open and have to wait until Joe comes home to open it for me. (And, speaking as someone who works out regularly and dabbles with weights, this is really depressing to admit.) Anyway, this cool, easy-opener tool is the perfect thing to have in the house in case you need assistance with a tough-to-open jar. Great housewarming present too!
5. Best Home Fashion Premium Royal Blue Wide Width Silver Stainless Steel Grommet Top Thermal Blackout Curtain 80″W X 96″L 1 Panel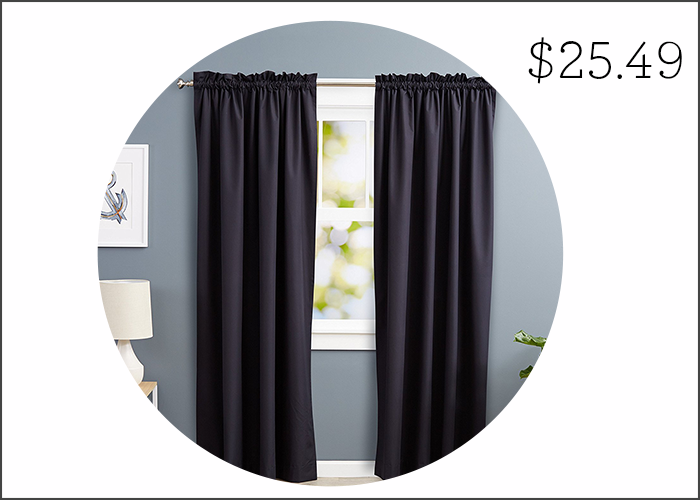 15% off. It took me a long time to find inexpensive curtains that were made of quality material, were the proper size, and didn't cost a shit ton of money. I ended up finally scoring a set at TJ Maxx one day, but I wished I searched online for exactly what I needed before making four different trips to the store. If you need darkness in your bedroom to sleep, the curtains above are the perfect solution and are on a nice discount today for a grand total of $25.49. Hook yourself up!
6. HOMFA Bamboo Bathroom Shelf 4-Tier Tower Free Standing Rack Multifunctional Storage Organizer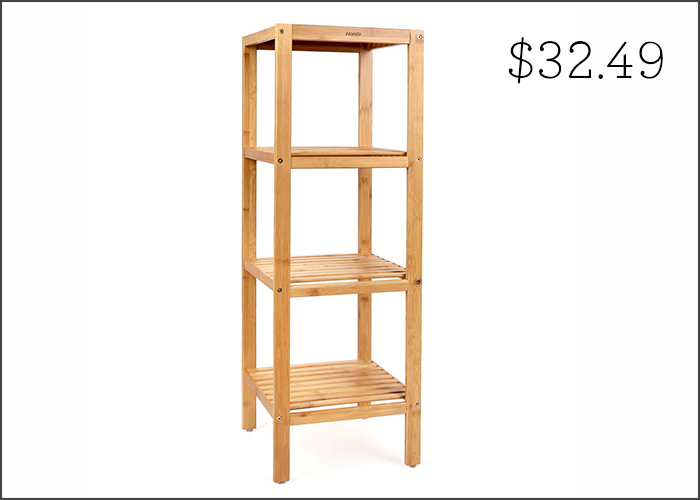 64% off. This multifunctional bamboo shelf is the stuff my organizational dreams are make of! This one in particular says it's meant for the bathroom, but I think it would be totally at home in the kitchen or bedroom. A nice coat of white or black paint would elevate the simple piece even further — there are so many possibilities for how you can arrange stuff on it, and make it work for your space. 64% off too!
7. Tiare Beaute Boar Bristle Hair Brush With Easy To Hold Handle. Best To Promote Healthy, Shiny and Naturally Conditioned Hair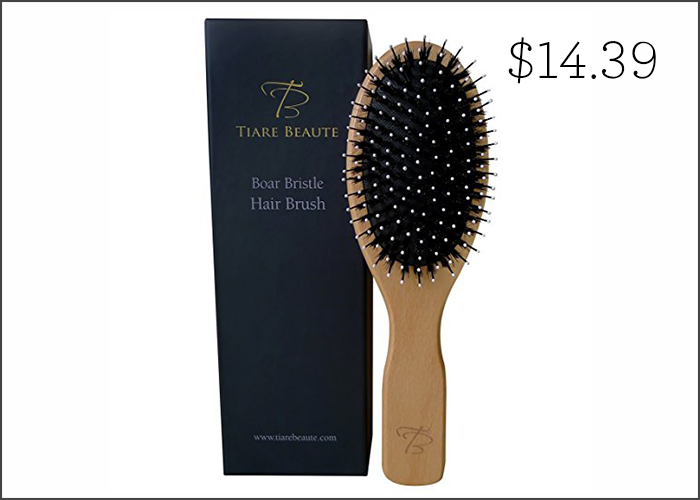 59% off. I recently bought myself a nice new hairbrush after retiring the pink plastic beat up one I had been using for the last six years. The difference it has made on my hair has been enormous, and since switching over to a high-quality wooden one, my scalp has thanked me. (No more tugging needlessly on knots and such!) Anyway, the brush above is a lovely bristle version and could be an easy way to upgrade your home beauty routine without spending a lot of $$$.
8. AmazonBasics Shockproof and Waterproof Bluetooth Wireless Speaker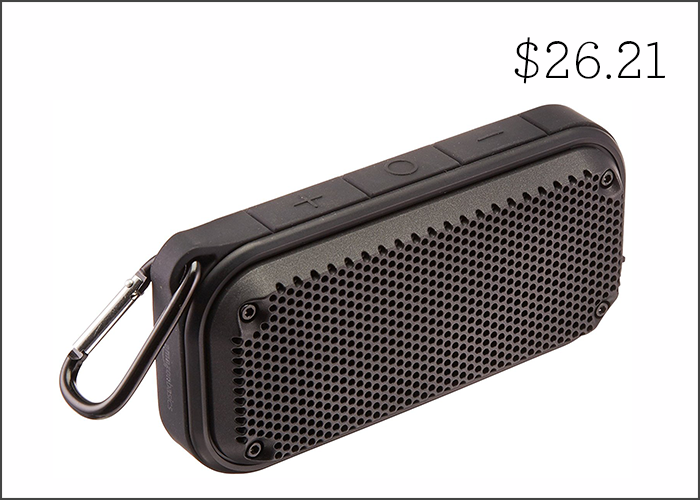 25% off. Who knew a bluetooth speaker could be shockproof AND waterproof? This neat portable one is an excellent model to take to the beach, on a hike, or on a picnic in the park, so you'll always have music on the go. So cool! It even comes with a clip so you can easily attach it to a backpack or purse without worrying about carrying it. It's 25% off today, and would make a neat little gift or just a useful addition to an outdoor adventure.
9. Womens RFID Blocking Fashion Lady Women Clutch Leather Long Wallet Card Holder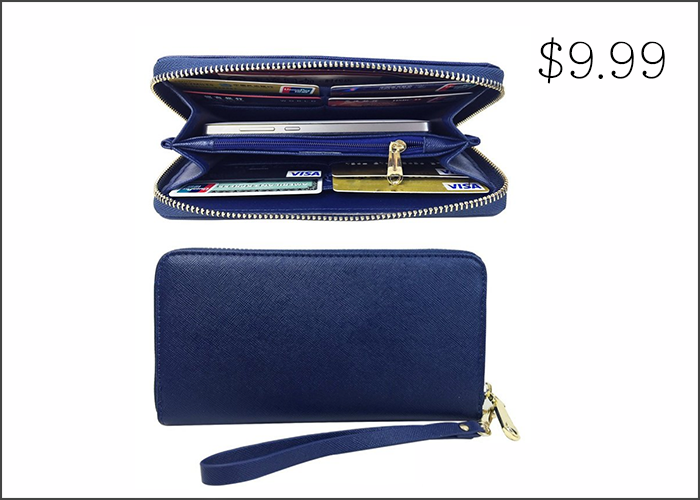 75% off. Before I stumbled up this chic, functional, and beautiful wallet, I had no idea what "RFID blocking" meant. Apparently, your card information can be stolen from electronic thieves (a whole new thing to be concerned about), and the review of the product says that this wallet is equipped with special technology to block any attempt. The description says, "Integrated RFID blocking technology guards protect your card information from electronic thieves." This wallet also has plenty of compartments for storage, and will keep all your essentials organized and easy to find. Check it out!

10. Lifewit Pet Dog Bench Seat Cover for Cars – Black, WaterProof & Hammock Convertible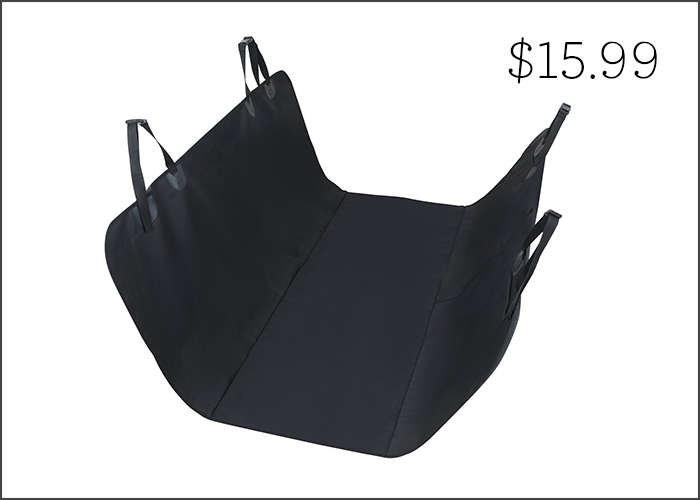 60% off. For anyone who has a pet, you know how expensive everything they require can get. From vet bills, food, cleaning supplies, and walking accessories, the bills add up. It requires researching the best products and keeping an eye out for discounts to make things more affordable — just like any other aspect of your budget. If you have a cat or dog that gets put in the car somewhat frequently, the above hammock is an awesome way to keep them safe while keeping your car clean. My brother has this version, and it's the perfect thing for when they need to throw the pup in the car for a road trip. It's 60% off today, so if you're in the market for one, check it out!!!