TFD's Weekly Amazon Prime Super-Sale Roundup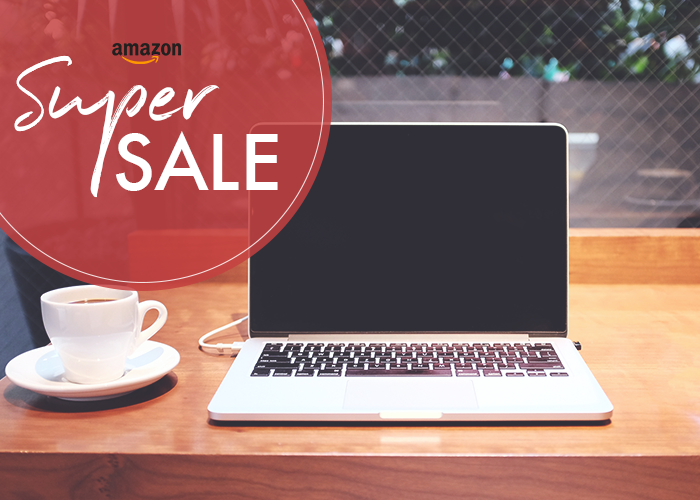 This is our now-weekly roundup of awesome, useful products currently at a big discount on Amazon. From the bigger investment items your home needs to the things that are nice to have, we'll be letting you know when the stuff you've been wanting anyway has gone on sale (sometimes up to 76% off) so you can get the best deal possible!
1.  Kitchen Towels Dish Cloth (12 Pack) Machine Washable Cotton White Kitchen Dishcloths Towel Tea Towels (15 x 25 Inch) by Utopia Towels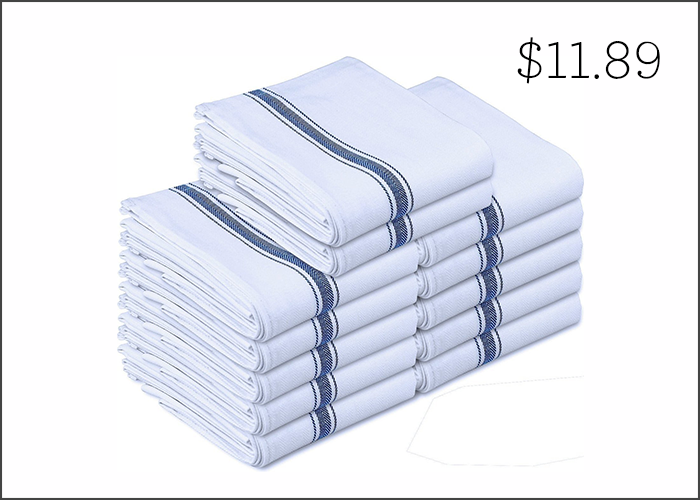 76% off. One can never have too many tea towels — they're easy to clean and seriously help reduce paper waste from using napkins and paper towels. This beautiful set is 76% off today, and would be the perfect thing to buy for your home or for a friend. The chic dark blue color is versatile and pairs well with most kitchen appliances and countertops. And, theese get super high ratings!
2. Zestkit Wine Aerator Pourer Modern Aerating Pourer Red and White Wine Decanter Spout, Black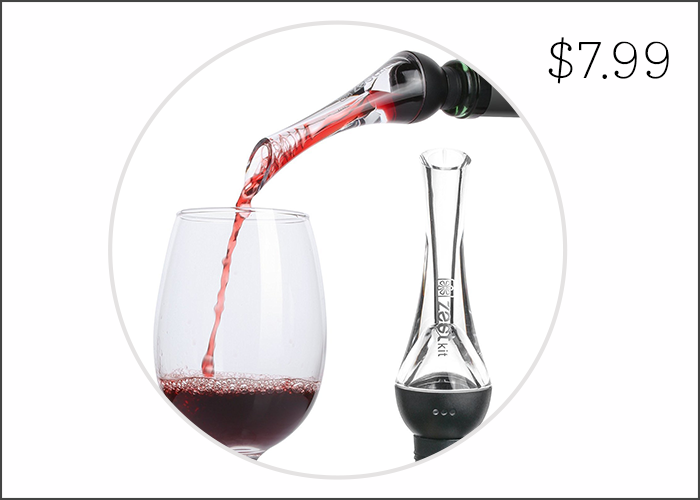 60% off. I'm no wine connoisseur and have a harder time detecting the really subtle differences between wines. When I went over to a friend's house for dinner a few weeks back, my friend attached one of these clear plastic nozzles on the bottle of wine before pouring me a glass. The wine tasted noticeably different, and I was honestly I little taken aback. The spout aerates the wine and creates a smoother and softer taste. This would be the perfect inexpensive gift for any wine enthusiast! Check it out!
3. Kootek 42 Pieces Cake Decorating Supplies Kit with 36 Icing Tips, 2 Silicone Pastry Bags, 2 Flower Nails, 2 Reusable Plastic Couplers Baking Supplies Frosting Tools Set for Cupcakes Cookies Kids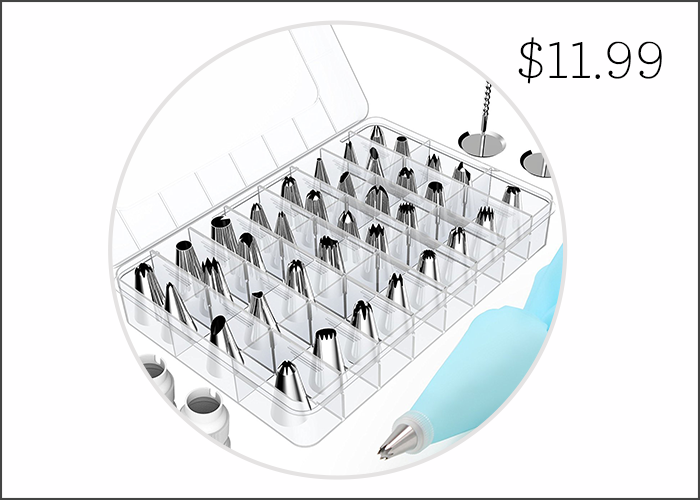 40% off. So, I've been watching a TON of Great British Bake Off recently (which I am obsessed with), as I discovered that there were three seasons of it available on Netflix. This cake decorating set was calling my name, since I've been wanting to get more creative and decorative with the bakes I do for special occasions. This set comes with a whopping 42 pieces, and is 40% off today — it would make a really useful gift for the home baker in your life.
4. Baleaf Women's 7″ Active Fitness Pocket Running Shorts Black Size M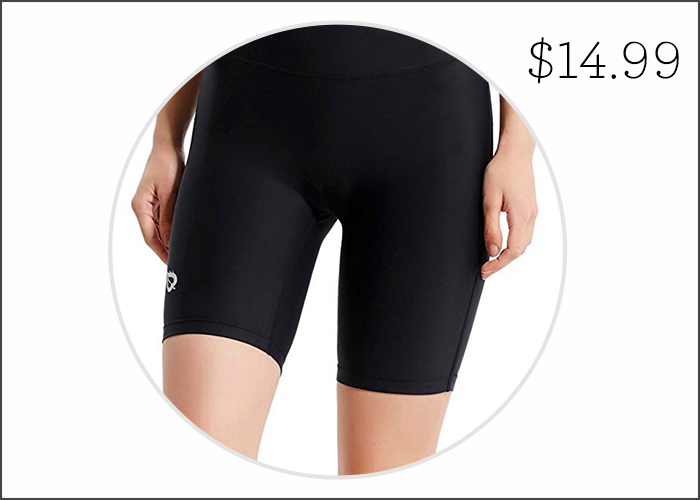 31% off. I popped into a LuLuLemon store the other day because there was a sale rack on display outside with some very deeply discounted items. However, I walked away empty handed because the stuff was still insanely overpriced. I love buying workout gear to make my runs and yoga sessions more comfortable, but you don't have to spend a lot on quality stuff. This slick pair of workout shorts are perfect for long runs where you want to prevent chaffing. 31% off too!
5. ONGASOFT Women Mesh Capri Leggings Yoga Workout Pants Hidden Pocket Stretchy Fabric ONE002 (Black,M)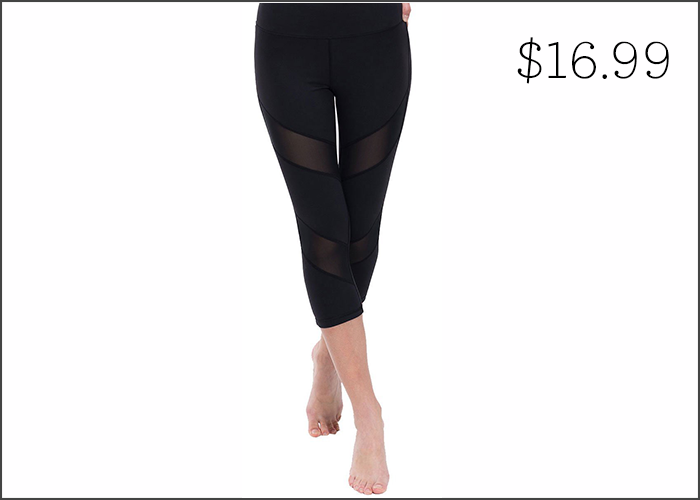 53% off. Also these!! I've seen nearly the exact same pair for like, $80 in LuLuLemon. I'm sure they're really nice quality, but this pair is a fraction of the price and gets excellent reviews. No need to spend $$$ to look cute and feel comfortable when you're getting your #fitness on. Am I right???
6. JOSENI Women Floppy Sun Beach Straw Hats Wide Brim Packable Summer Cap (Beige)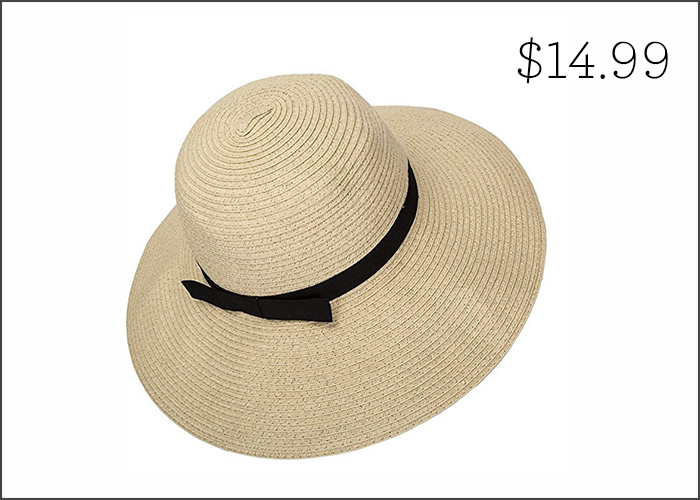 21% off. Heeeeello summer style! This adorable beige floppy hat would be the perfect addition to my warm-weather wardrobe and would be a great way to shield my face from the sun while out walking through NYC (or more preferably, a beach!). In my opinion, it's got just the right size brim — nothing too overly dramatic and floppy that would make me look like an insane person walking around. If you can pull that off, more power to you. But alas, I cannot.
7. Anker SoundBuds Wireless Headphones – Sweatproof, Magnetic In-Ear Sport Earbuds with 8-Hour Playtime and Noise Cancellation, Secure Fit Bluetooth Headset for Running, Workout and Gym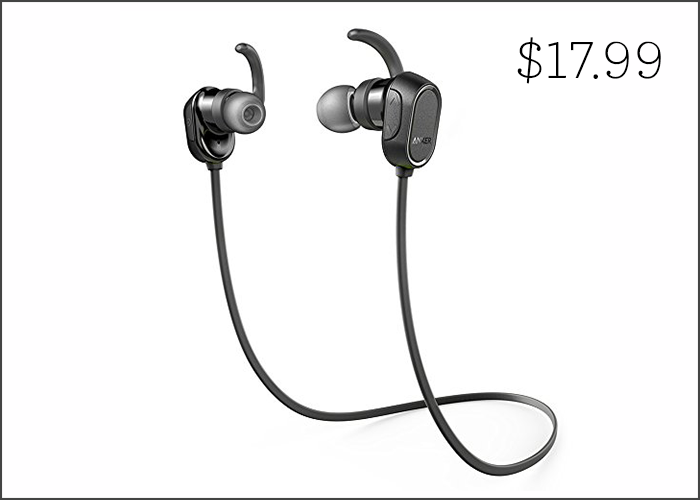 50% off. This product description had me at "sweatproof." I'm not entirely sure what that means, but I think that these bad boys are designed so that they don't slip off while you're running and sweating. And to me, that's a pretty valuable feature to have in your cordless headphone. This pair is also bluetooth enabled, last for eight hours per charge, and are noise canceling. Not too shabby for only a mere $18.
8. Kattee Women Laptop Tote 15.4″, Nylon Travel Business Handbag Shoulder Bag Black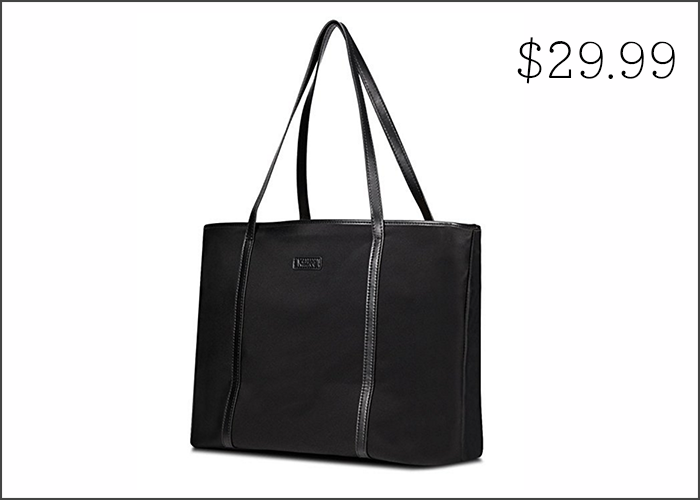 50% off. This is an adorable computer tote bag that's meant to make carrying around your work supplies easy and stylish. It even comes with a bar in the back which you can extend and turn it into a rolly bag (like luggage), which makes traveling with it even easier. This model fits a smaller laptop, 15.4 inches, so it won't get too heavy since you can't overstuff it. 50% of today, and it gets really high ratings. Check it out!
9. URPOWER Dog Bowls Stainless Steel Dog Bowl with No Spill Non-Skid Silicone Mat 53 oz Feeder Bowls Pet Bowl for Dogs Cats and Pets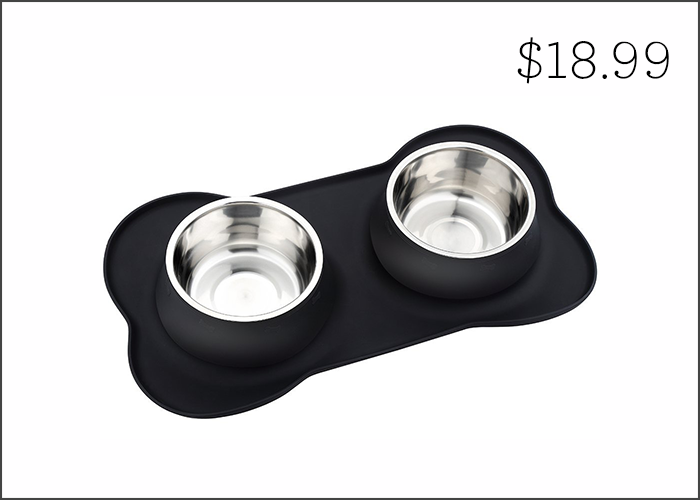 57% off. Awwww, how sweet is this?! A dog bone shaped water and food holder?! I don't even own a dog and I really want to buy this for when I need it "someday." Heh. It's equipped with a no-skid, no-spill feature, so that means it will keep the area around it nice and tidy. One less thing to worry about! It's 57% off today too, so if you're looking for an upgrade for your pet, act now.
10. Etekcity Air Mattress Raised Airbed with Built-in High Capacity Pump, Height 18″, Twin Size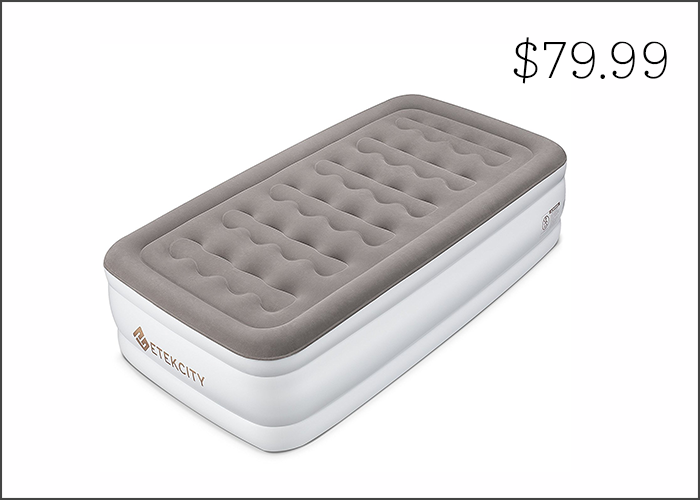 50% off. Blow up mattresses are a godsend for accommodating out-of-town guests when you're tight on space. My parents have a queen sized mattress that Joe and I use when we visit them for a weekend, and I have to say, if they're made up properly they can be quite comfortable. Throw some cozy sheets, a down (or down alternative) comforter on there, add some fluffy pillows, and you've got a guest bed that is comfortable and can be easily taken down and stored away. Perfect for small homes like mine, where you want to accommodate guests but don't have a spare bed or guest room.