TFD's Weekly Amazon Prime Super-Sale Roundup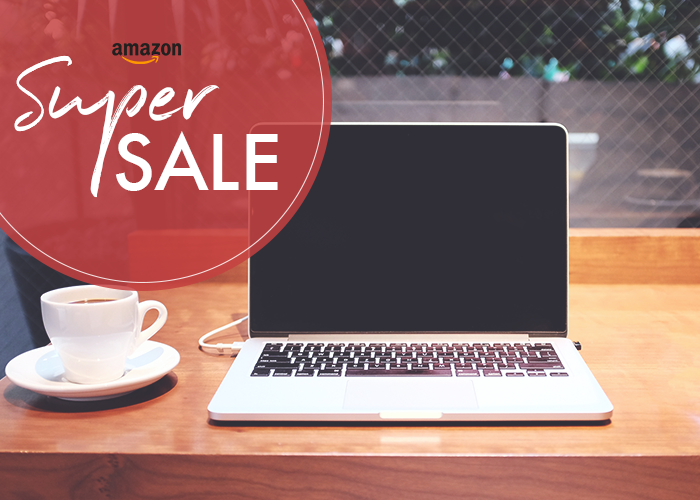 This is our now-weekly roundup of awesome, useful products currently at a big discount on Amazon. From the bigger investment items your home needs to the things that are nice to have, we'll be letting you know when the stuff you've been wanting anyway has gone on sale (sometimes up to 80% off) so you can get the best deal possible!
 1. The Essential Wellness Essential Oil Diffuser & Ultrasonic Cool Mist Humidifier – BPA Free Diffusers for Essential Oils – 7 Colors & 4 Timer Settings – Auto Shut-Off – 300ml Capacity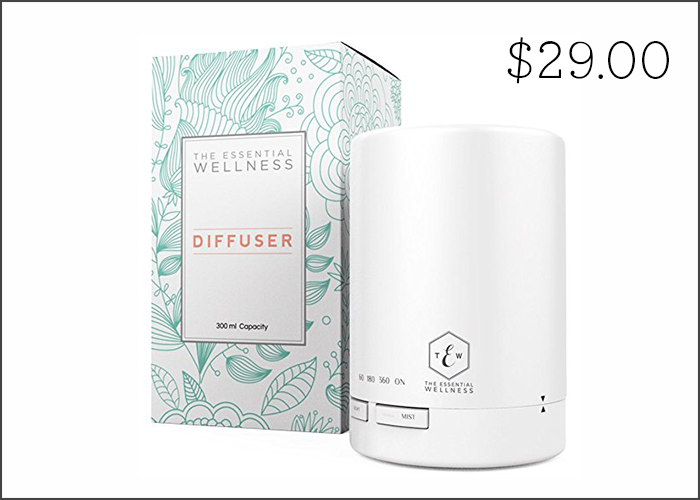 52% off. The first time I saw one of these nifty oil diffusers was when my sister-in-law picked up one for the bathroom at their house, and put in an incredible smelling lemongrass scented oil. It dramatically changed the tone of the bathroom, and it almost felt like I was entering a spa when I smelled how good it was. I wouldn't normally spend a ton of money on something like an oil diffuser, but I do think that for relatively little money, it can make a huge difference in a room — be it the bedroom, living room, or bathroom. This guy is on sale for over half off today, it gets great reviews, has an automatic shut-off enabler, AND is BPA free. Pretty cool!
2. Chef's Star 100% Pure Copper Shot Glasses (Set Of 2)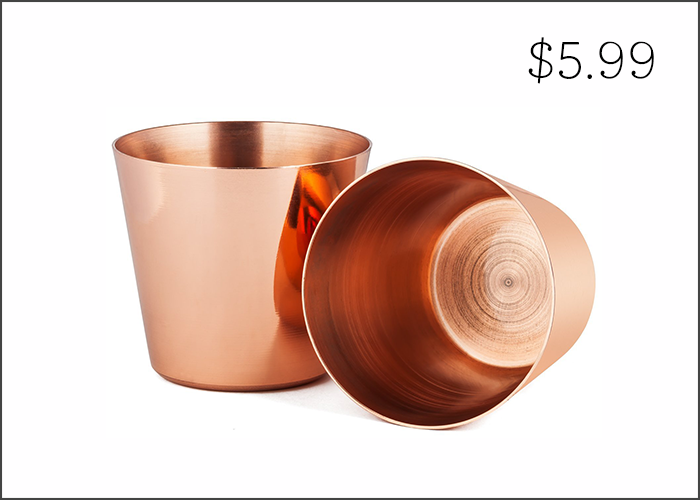 80% off. This here is a lovely set of all-copper shot glasses, which would be the perfect bar cart addition for a special occasion gift. They would pair beautiful with a copper cocktail shaker, and make a complete and very chic set. They aren't expensive, and are 80% off today, so they could work as the perfect addition to a bar cart themed gift basket.
3. S-ZONE Women's Vintage Genuine Leather Tote Shoulder Bag Handbag Upgraded Version (Brown)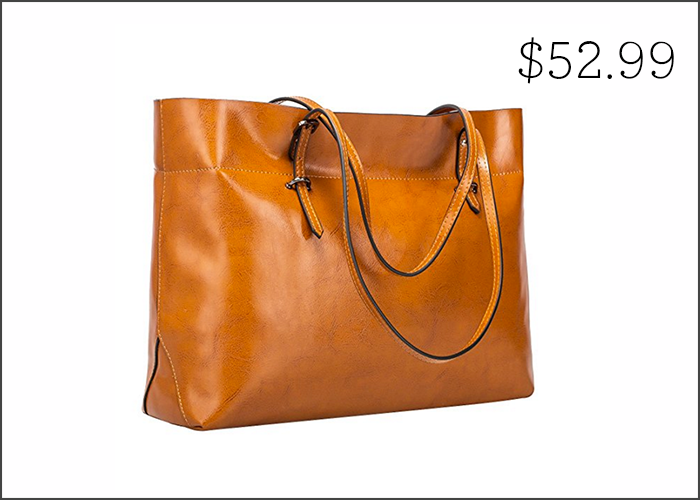 24% off. Chelsea and I journeyed down to Bryan Park the other day for a meeting, and sat and ate our lunch in the park. We were surrounded by a ton of women on their lunch breaks, who were carrying the most chic work bags for their stuff. I imagine a lot of the bags — while very beautiful — were overpriced, expensive, brand-name ones, and I know you can find cheaper versions online. The bag above matched the shade of brown leather I saw on the designer bag one woman had, and even mimics the structure of it — perfect for carrying a laptop! Anyway, this version is 24% off today and gets nearly five stars in the reviews. It's genuine leather, and the perfect simple bag that would transition nicely from the office to the bar.
4. YMING Women 1950s Sleeveless Vintage Swing Dresses Party Picnic Cocktail Dress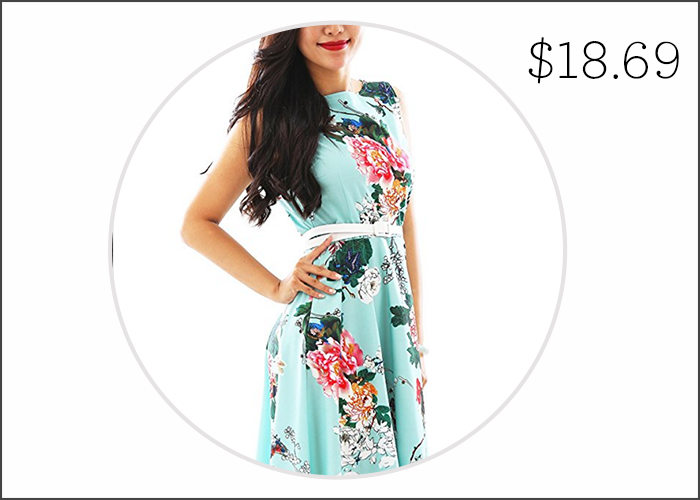 45% off. This past week in NYC has been hot as hell, and as I sift through my closet each AM wondering what to wear, it dawns on me that I currently have very little 90° weather appropriate clothing. I have one pair of vintage Levi's cutoff shorts I bought at a thrift store last year, and like, three breezy dresses. Needless to say, I could use a few additional items. This lovely floral print picnic dress is nearly half off today, and the style comes in a bunch of other beautiful patterns — check them out!
5. Highlow Dress,Hibelle Women's V Neck Sleeveless Country Style Elegant Asymmetrical Dress for Summer Wear Wine Medium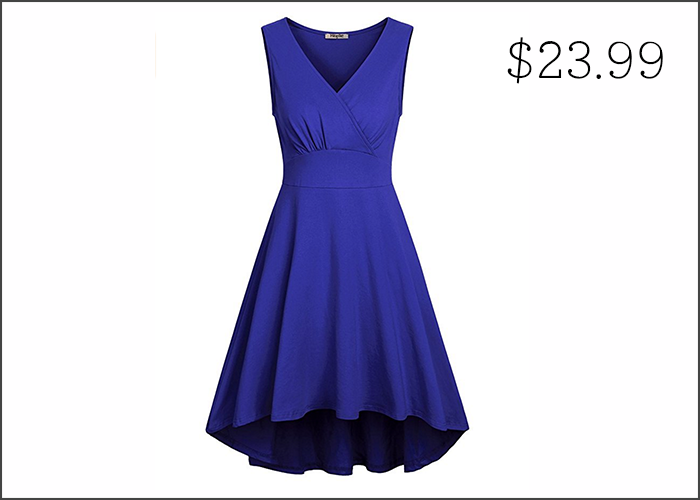 57% off. Another really striking dress that offers up a little more structure than a plain old cotton dress. This lovely blue one is perfect for the office, drinks with friends, or even a summer wedding (if you dressed it up with nice shoes, a necklace, and a slick hair style.) The highlow style is super flattering and adds some visual interest over your typical LBD. And, it's only $23.99, which is a perfect price point for such a versatile addition to your wardrobe.
6.Herschel Supply Co. Retreat Backpack, Peacoat Floria/Tan Synthetic Leather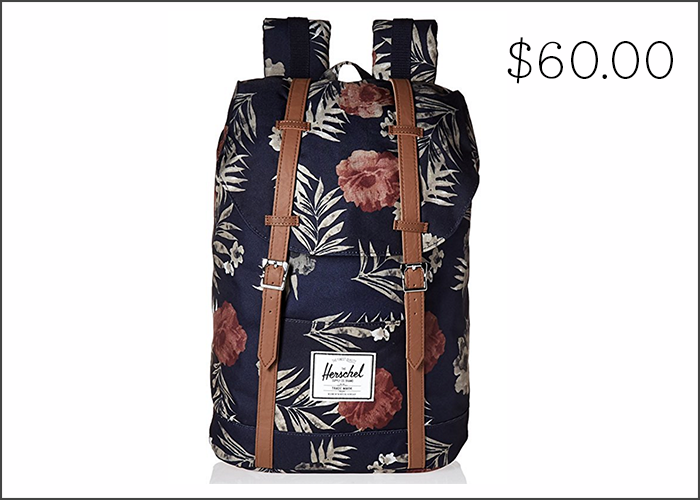 25% off. I'm going out on a limb here and confessing my undying love for Herschel brand backpacks, even if people are going to make fun of me for liking something so obviously hipster and like, faux camping boy scout chic. But I do! I think they're so sweet and compact looking. The snap straps make it really easy to open and store stuff, and I have thoroughly enjoyed taking mine out for day hikes (accompanied with  beer + picnic detours of course), with friends. They have a bunch of different patterned ones on sale today for 25% off. Not too bad! If you're in the market for one, it could be a good time to buy and avoid the otherwise (inflated) full-priced cost of them.
7. The Atlantic
 Magazine Subscription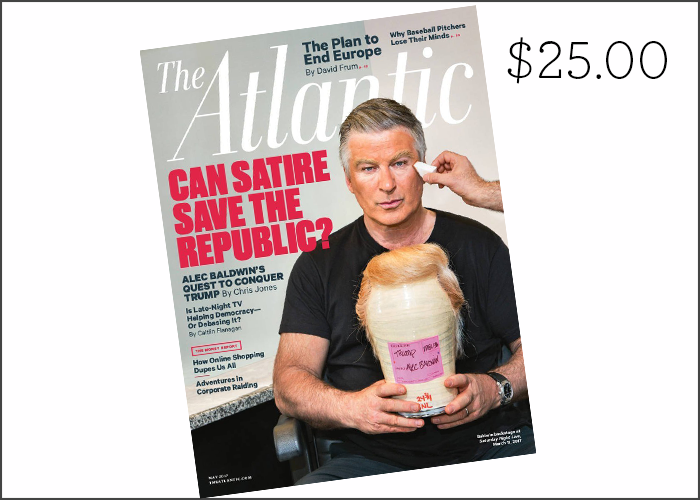 64% off. I read The Atlantic online nearly every weekend as I prepare the Sunday link roundup, and they always offer up smart, expertly written, and engaging content. The print subscription version would be really useful to have with me on the subway when accessing an internet connection long enough to download an article is sTrUggLe cItY. It would also be great to have with you when traveling! If it's something you feel would be useful for yourself or a friend, check out this steep discount ASAP.
8. Skip Hop Duo Signature Diaper Bag, Chevron
20% off. Calling all parents! This extremely sweet chevron diaper bag is 20% off right now, and gets really solid and extensive reviews online. It comes with plenty of pockets to help store and organize all your baby essentials, as well as a cross body strap and a way to connect it to the back of a stroller for easy commuting. If you're in the market for one, check it out!
9. Pet Water Fountain, Uniclife Dog Cat Automatic Electric Drinking Bowl with LED Light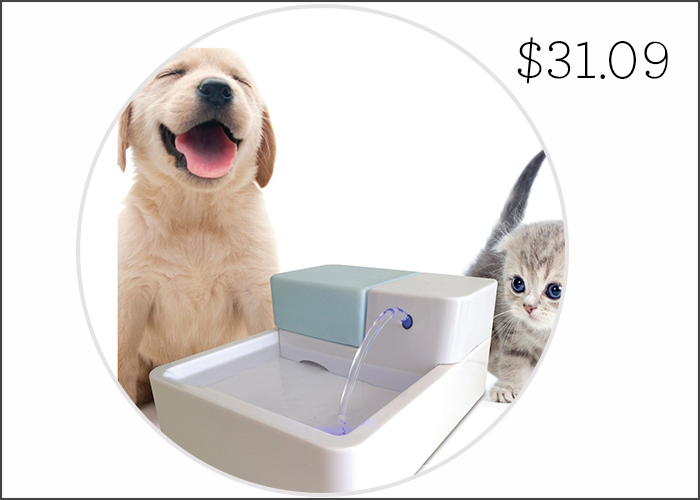 20% off. I can't lie, I pretty much only chose this product because I wanted an excuse to have that FREAKING ADORABLE PUPPY OPEN MOUTH SMILE on this roundup. But hey, the product itself is also really nifty too! It's an automatic drinking bowl that dispenses water for your pets while you're away. Perfect for cats and dogs, and it gets really awesome reviews! Could be useful if you need a more tech savvy way to make sure your pets are hydrated while you're out of the house.
10. Dog Leash by GoPets, 6 ft Sturdy Nylon Paracord Rope, For Small Medium or Large Dogs Includes Free Bag And O-Ring For Pet Training Lead Collar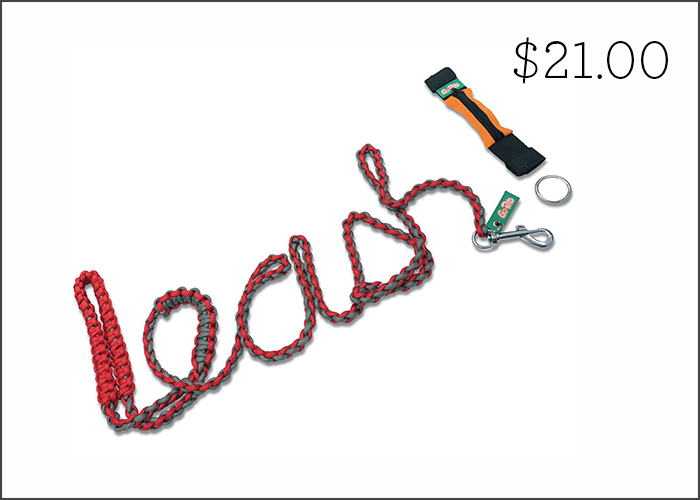 47% off. This leash is on hella steep sale today, and I've also never seen something get a 5/5 star rating either, so this was definitely worth including in this roundup. This leash is sturdy, double braided nylon paracord, which basically means that it's very high quality and will last you a long time. And, even though $21 seems a little pricey to pay for a leash, with rating this good it's safe to say that it's a great investment.