TFD's Weekly Amazon Prime Super-Sale Roundup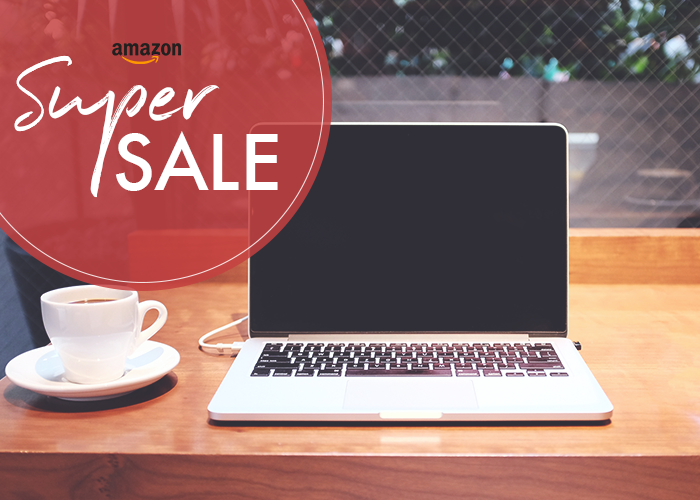 This is our now-weekly roundup of awesome, useful products currently at a big discount on Amazon. From the bigger investment items your home needs to the things that are nice to have, we'll be letting you know when the stuff you've been wanting anyway has gone on sale (sometimes up to 73% off) so you can get the best deal possible!
1. iClever Aluminium Adjustable Placement Angle Desktop Cellphone Stand for Cellphone iPhone6,5C/S,iPad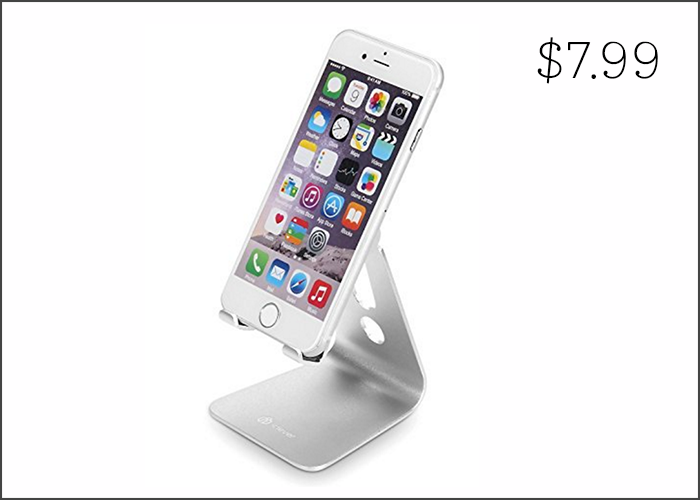 73% off. I don't know about you, but I do an awful lot of cooking where I'm trying to read recipes off of my phone as I cook. This is usually a haphazard affair, and I usually spill a bit of flour, baking soda, sugar and/or oil on my phone as I try to fumble around checking recipes in the middle of mixing something. This sleek and simple phone holder would be the perfect addition to my kitchen and make my phone safer while I'm getting dinner together.
2. Syntus 2 Pack Adjustable Bib Apron Waterdrop Resistant with 2 Pockets Cooking Kitchen Aprons for Women Men Chef, Black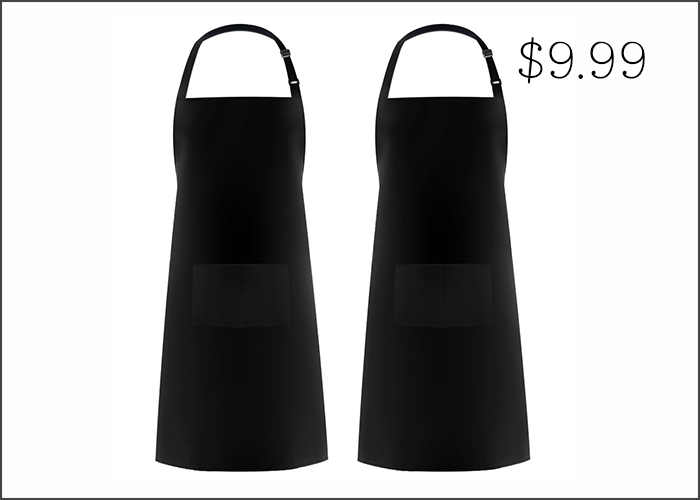 50% off. I bought a crazy patterned apron when I first got my own kitchen, and I couldn't wait to feel like a pro whipping it out the next time I rolled out pie crust or fried up some sausages. However, when I look at it now I can't help but feel that it looks a little immature and out of place in my otherwise pared down and simply-designed kitchen. The black one above would be a great neutral option that would never go out of style. This option comes in a pair, and is 50% off. If you're in the market for one, grab it now!!
3. Zeraca Women's Sexy Cheeky High Cut Racerback One Piece Swimsuit Bathing Suit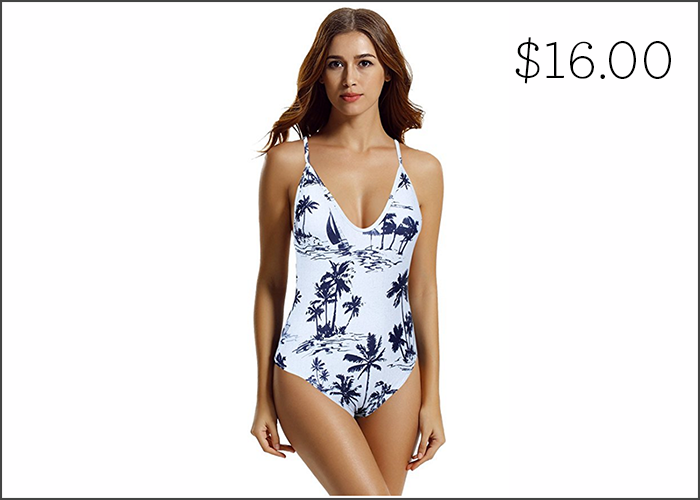 29% off. After purchasing an ill-advised and overly elaborate one-piece swimsuit a few years back, I've been too embarrassed to try and rock another one. However, this version of the one-piece swimsuit is sexy and understated. I love the palm tree pattern on this one and how the back is strappy and open. 29% off too, and it snags a 4.5/5 star rating.
4. Angerella Dresses For Women Cocktail Evening Vintage Elegant Summer Dress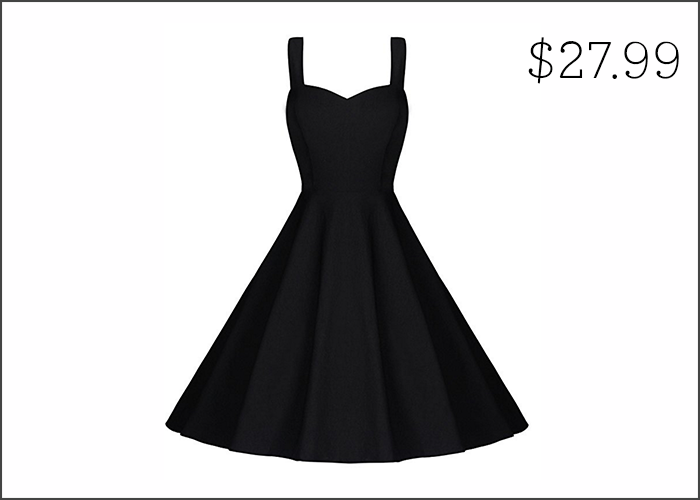 53% off. I am loving this vintage-inspired cocktail dress, and I think it would be a perfect and versatile addition to one's closet. This particular style gets a rare 5/5 star review, which is just…..insane. It comes in two really pared down and simple colors, which means you can keep it for years without it going out of style. It's currently on sale for over 50% off, so if you're attending a wedding this year, or are just looking for an affordable knockout LBD — this one could be just for you!
5. Rubbermaid Comfort Grip Duster and Dustpan Set (FG6C0100)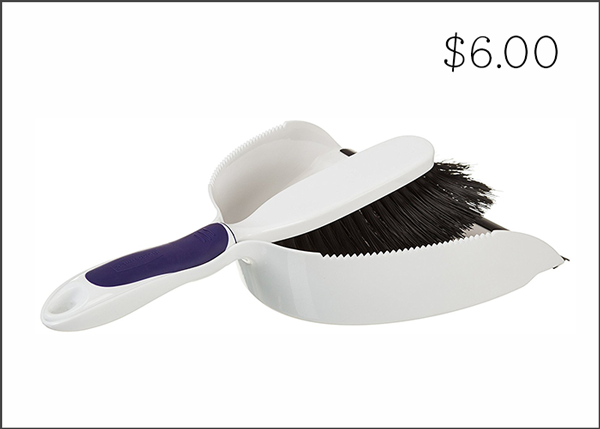 35% off. Joe came home with one of these mini-pan and brush sets, and the number of times we've used this thing has been staggering. We keep it tucked away under the sink for easy access, and it's great if a guest is over and you need a quick clean up without wanting to pull out the vacuum. That being said, this could be a really useful and much cheaper alternative to a vacuum if you're not ready to purchase one just yet. And, at 35% off, the $6 price point is juuuuuuust right.
6. Pet Leso 2pcs Pop-up Pet Bowl Travel Bowl Water Feeder Bowl Portable Bowl For Dogs Cats -Blue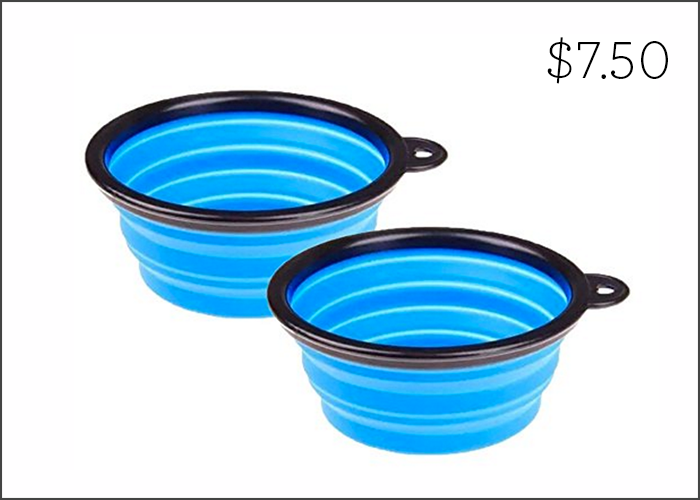 63% off. Look at these adorable stylish portable pop up water bowls for your dog! You can easily attach these to a key chain, cord, or chain, and clip them on to you your backpack (or whatever bag you happen to be carrying around), which will make it easier to keep your pup hydrated while on-the-move. Perfect for the summer season, which is right around the corner! So, stock up on these bad boys now while they're 63% off!
7. Rubbermaid Easy Find Lids Food Storage Container, 42-Piece Set, Red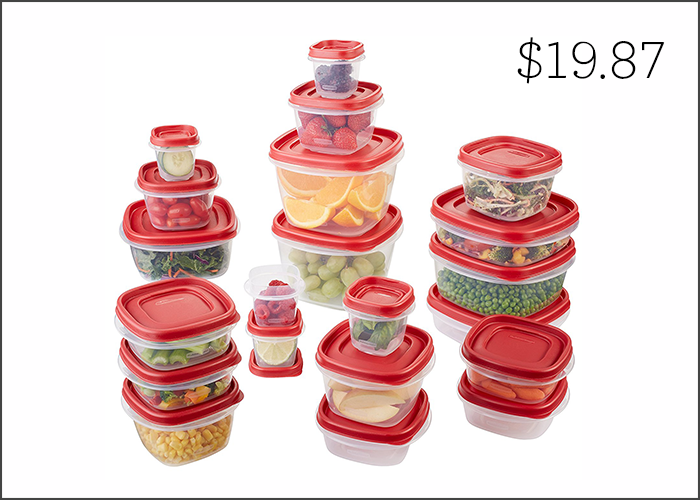 15% off. The ideal food storage starter pack. This is a 42-piece set (which actually, thinking about it now, this would be the only set you'd ever really need!), comes in one discounted pack for under $20 bucks. Not too shabby! I used to be really lazy about storing food because I never had any proper containers to put it in, but it's the best way to save money and make sure you're throwing away as little food as possible. This set is 15% off today, so it's a good time to pick up such a robust set.
8. 22-piece Kitchen Utensils Sets – Home Cooking Tools- Stainless Steel & Nylon Gadgets- Turners, Tongs, Spatulas, Pizza Cutter, Whisk, Bottle Opener, Grater, Peeler, Can Opener, Measuring Cups & Spoons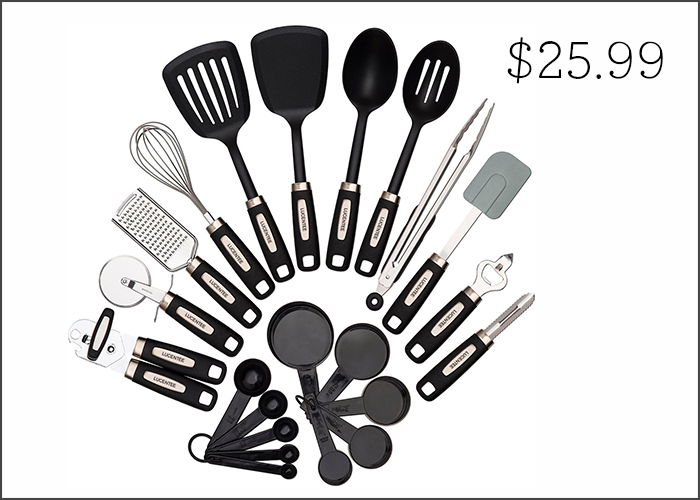 So, I included this one, even though it's not technically on sale, since it's just SUCH a good deal. You get an awful lot of bang for your bucket for the low cost of $25.99, and the 22-piece set makes it well worth your while. Instead of buying each item piecemeal here and there at specialty shops, or al la carte at Target, buying a starter pack like this will ensure your kitchen is well stocked with the tools you need to make cooking at home more enjoyable. And also, they will all match and look chic. Win!
9.  Drinkware Essentials Rose Gold Double Wall Insulated Stainless Steel Travel Tumbler, 30oz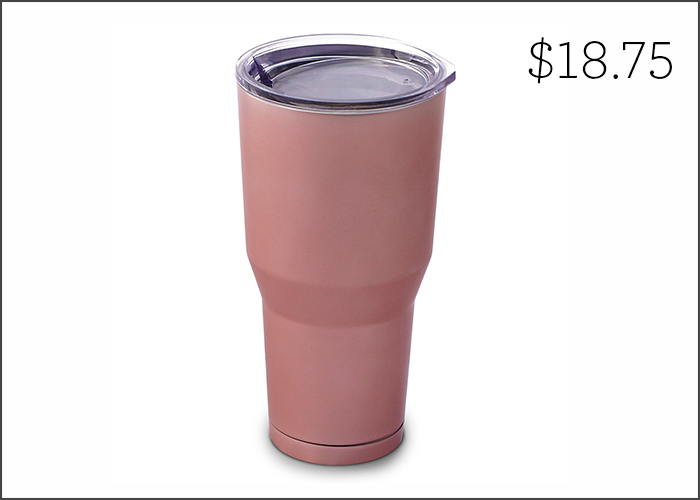 33% off. This chic and simple rose gold coffee mug is super sleek and simple, and would make it easy to kick that daily purchasing-coffee-out habit (if you have one!). It fits a sizable portion — 30 ounces of coffee — which is my kind of cup! It keeps liquids warm for longer  while carrying it around in style. This model gets 4.5/5 stars, which in my experience means it will stand up to quality test. If you're in the market for one of these, I think this is a really lovely option.
10. HQY Best Rabbit Wine Opener Corkscrew With An Extra Corkscrew Worm/Spiral, Luxury Golden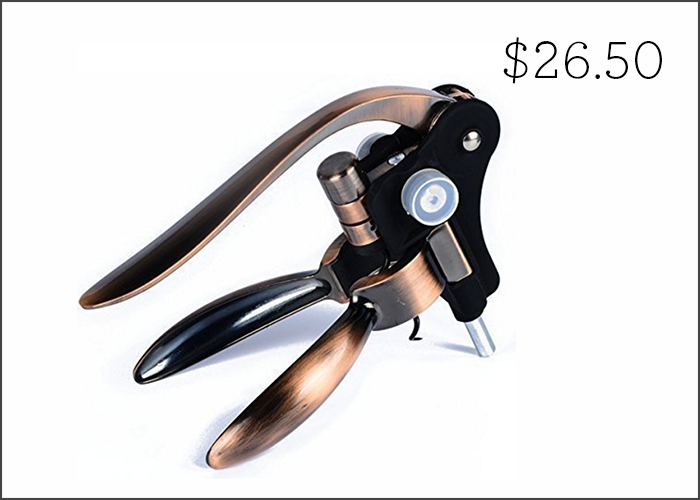 73% off. So, I'm going to come clean here, I do own one of these fancy wine opening apparatuses known as a Rabbit, but it was purchased for me as a housewarming gift when I first moved. Full-price, these things are expensive as hell, but today you're in luck if you've been looking out for one of these because this guy is 76% off! It's a pretty good deal for something so useful. They really do work like a dream, and having one around that you take care of can, means it will last a lifetime. Check it out!