TFD's Weekly Amazon Prime Super-Sale Roundup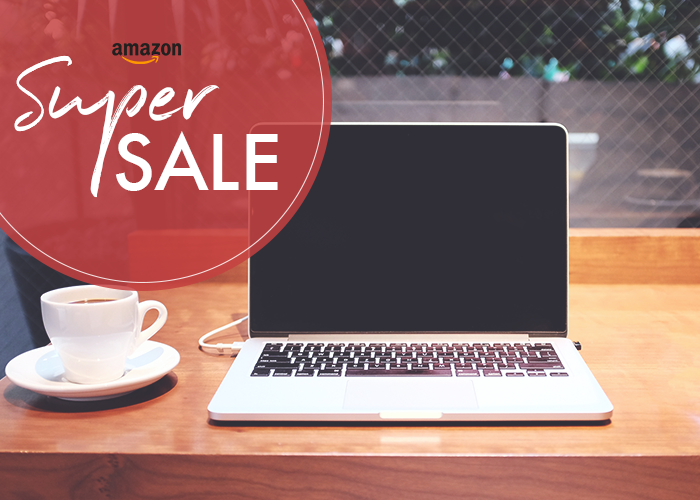 This is our now-weekly roundup of awesome, useful products currently at a big discount on Amazon. From the bigger investment items your home needs to the things that are nice to have, we'll be letting you know when the stuff you've been wanting anyway has gone on sale (sometimes up to 73% off) so you can get the best deal possible!
1. Eye Cream Moisturizer (1.3 oz) 94% Natural Anti Aging Skin Care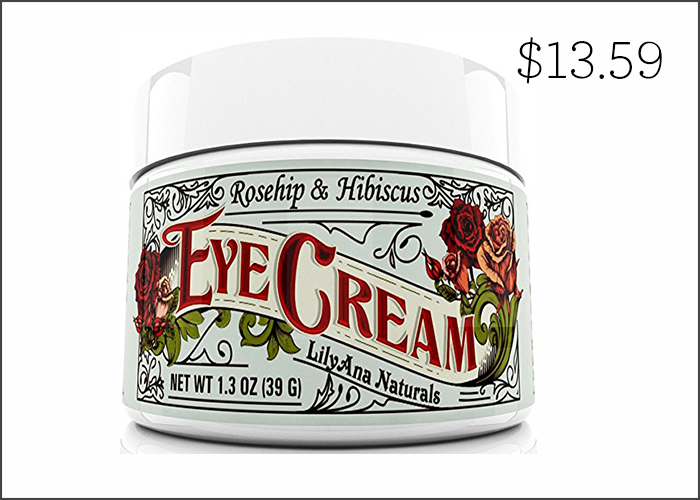 67% off. Heyoooo, check out this eye cream I stumbled upon this morning, which gets stellar, insanely-good reviews. And, as it happens, I was in the market for a good eye cream, but I have yet to pick one up since they all seem incredibly expensive. This brand (the truly lovely designed packaging aside), is fancy-yet-affordable. It uses natural Rosehip and Hibiscus to "brighten, firm, hydrate, lift and tighten the delicate skin around your eye area," and is the #1 best seller in it's category. 67% off today! Woo hoo.
2. Berta 1875W Negative Ion Hair Blow Dryer with 2 Speed and 3 Heat Setting, Black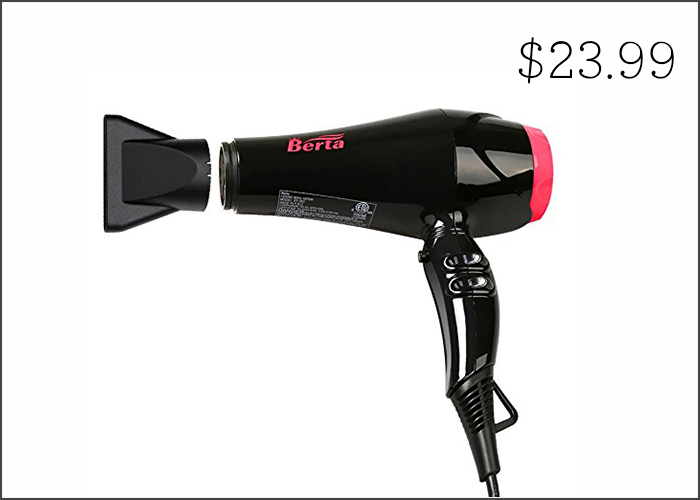 76% off.
 After I unceremoniously dropped my hair dryer last week, and it failed to turn on after that incident, I've been looking for recommendations for a good one to replace it. (Though, letting my hair fully air dry in the sun has yielded some pretty nice results in the interim.) I like that the model above has a few different intensity and heat settings, which give me greater control. The "negative ion" feature gives you softer, smoother hair that is less damaged. If you're in the market for a new hair dryer, this could be a good option for a whopping discount.
3. (2-Pack) California Home Goods 16 oz. Liquid Soap Dispenser with Stainless Steel Pump, BONUS PUMP included, Refillable Round Clear Glass Bottle, Perfect for Liquid Soap, Essential Oils and Lotions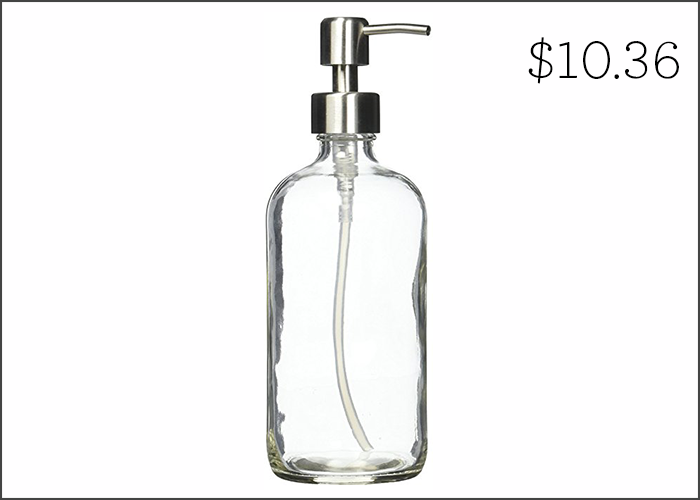 59% off. Nearly every restaurant bathroom here in NYC has at least one element of bathroomspo that I take note of when I go in — whether it be the candle burning, the fancy faucets, interesting wallpaper, lighting fixtures, artwork, etc. I've seen these beautiful glass soap dispensers on more than one occasion, and they do a wonderful job of elevating the tiny bathroom sink with very little effort or money. Definitely something to try recreating at home! This two-pack is very reasonable price and on deep discount today, which could be just the thing to give your bathroom the little facelift it needs.
4. Anjou Bath Bombs Gift Set, 6 x 3.5 Oz Colorless Bath Bombs Kit, Best for Aromatherapy, Relaxation, Moisturizing with Organic & All Natural lush Essential Oils, Jojoba Oil, Shea Butter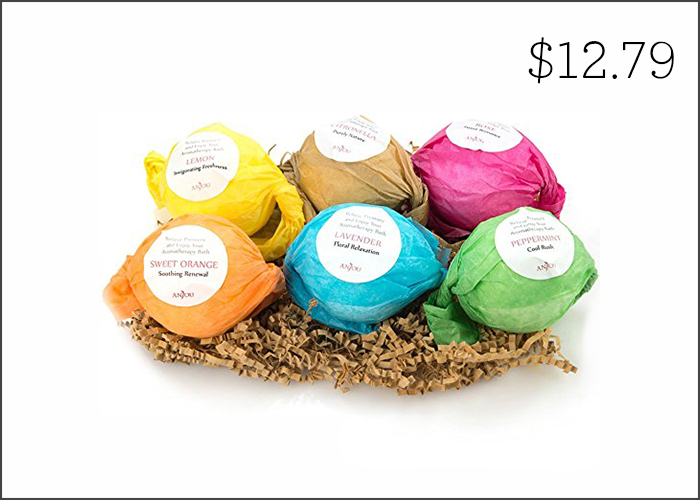 74% off. These bath bombs look more like individually-wrapped chocolates in a sweet display than they do soap, but that's OK! The scents sound incredible, and they make use of some very soothing, organic, and fancy ingredients like sweet orange, Jojoba oil, shea butter, and peppermint. The perfect thing to help you relax and provide some serious spa-level aromatherapy in your very own home bathtub.
5. NDB Women's Mesh Lace-Up Quick Drying Aqua Water Shoe (7 B(M) US, Black)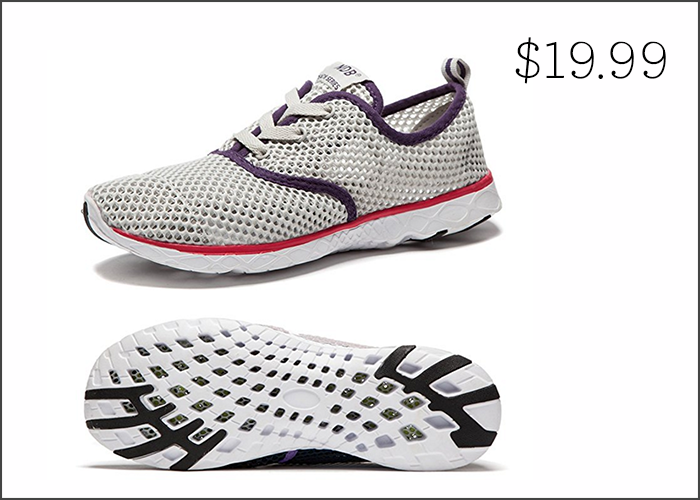 78% off. It's so hard to find sneakers that combine aesthetics with performance at a not-insane price point. Just taking a browse through any shoe store here in New York is enough to make my wallet hiccup with fright. $150+ for a pair of fancy sneakers that I'm going to run through the grass, dirty streets, and mud in?? I don't think so. Yes, there is a time and place for that kind of quality footwear, but I'm a casual runner. The above mesh, lace-up, quick-drying sneakers are a dream — highly rated and very affordable. I might just give them a try!
6. Hynes Victory Faux Leather Backpack for Women Dressy Campus Backpack Purse Black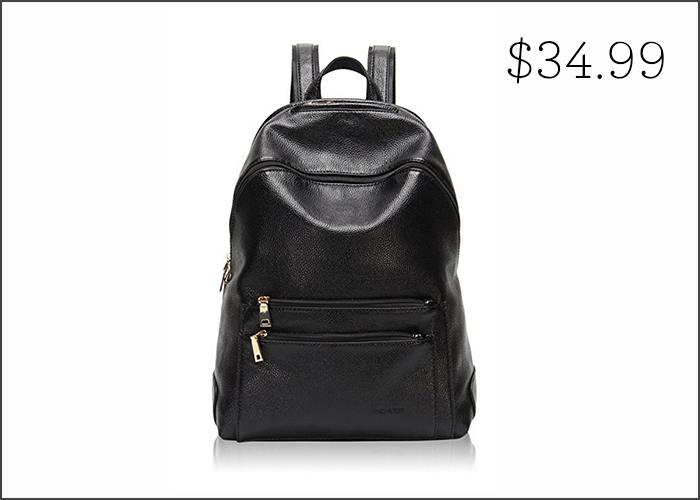 36% off. I love a good faux-leather backpack. So chic and functional, and a style that pairs well with nearly everything you wear. It's the kind of bag that is sturdy and will hold up well to subway commutes and long walks around the neighborhood when I'm in search of good WiFi (at a cafe where coffee doesn't cost $6 a cup). This is a very reasonably-priced bag that won't break the bank and will provide me with enough space to house all my on-the-go supplies.
7. StorageWorks Polyester Storage Bin with Strong Cotton Rope Handle, Foldable Storage Basket, White, Bamboo Style, Large, 3-Pack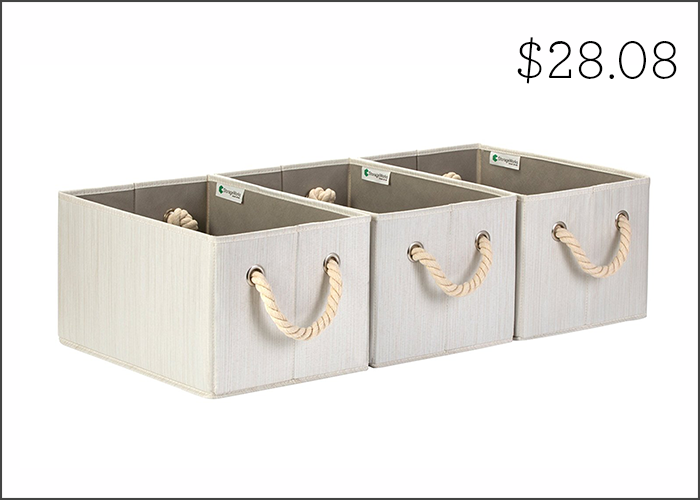 70% off. After we recently dumped out + reorganized everything in the top of our hallway closet, we are feeling shiny and new and wonderful. We have IKEA storage bins, but they leave a little to be desired in terms of style. These clean and minimalist bamboo + rope, foldable storage bins are extremely cute. They would make staying organized an easier long-term reality, and at 70% off are very affordable.
8. Homasy Easy-Release Ice Cube Trays, 14-Cube Trays (Pack of 4), LFGB Certified, Spill-Resistant Lid Included – White and Green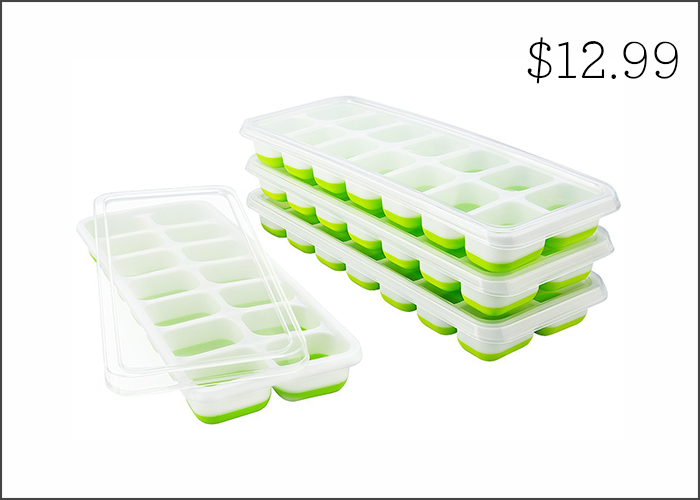 35% off. Summer weather means iced coffee, cocktails, smoothies, and frosé (<— heeeell yeah). And, you know what you need to achieve all the above? ICE CUBES! And lots of them! This nifty pack of ice cube trays comes with a lid to keep out freezer debris, and makes the cubes easier to extract. A win-win all around if I say so myself. This pack of four is very affordable and just what you need to get your summer beverage fix on.
9. Lifewit over the Door Hanger Two Tiers with 10 Hooks and Mesh Basket
47% off. Living in NYC means making use of every possible inch of vertical space one has available to them. We keep baskets of supplies, tools, bulk food, and Christmas decorations on top of our kitchen cabinets, and bags, scarves, totes, and shoes on the back of doors. However, you have to be super organized and methodical about how you store items or else your home can quickly appear sloppy and hoarder-esque. This clean and streamlined over-the-door hanger is ideal in that it combines a few different storage needs into one. On solid discount too!
10. S&T 429800 Microfiber Dish Drying Mat, 16 by 18-Inch, Black Gingham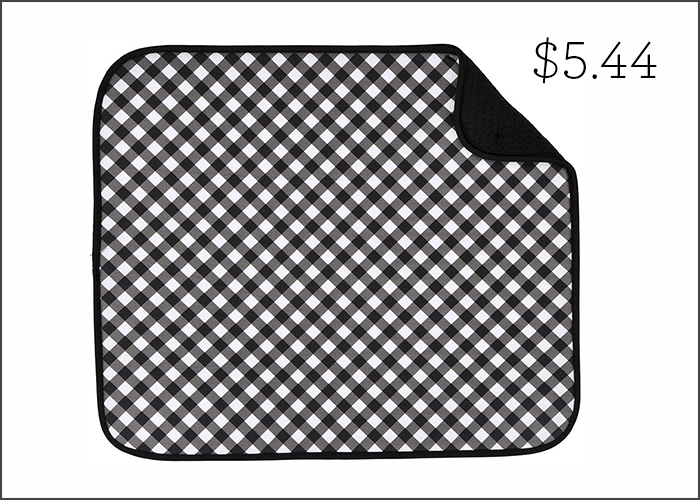 39% off. Finally, we have these lovely dish drying mats which I absolutely swear by. I've written about them before on these roundups, but they are truly perfect. For someone with limited counter space who cannot afford to keep a permanent drying rack on display, a heavy-duty drying mat that you can put away when you're done is ideal. I would seriously consider buying one of these if you, too, need an efficient way to dry dishes without the hassle of a bulky dish rack.