TFD's Weekly Amazon Prime Super-Sale Roundup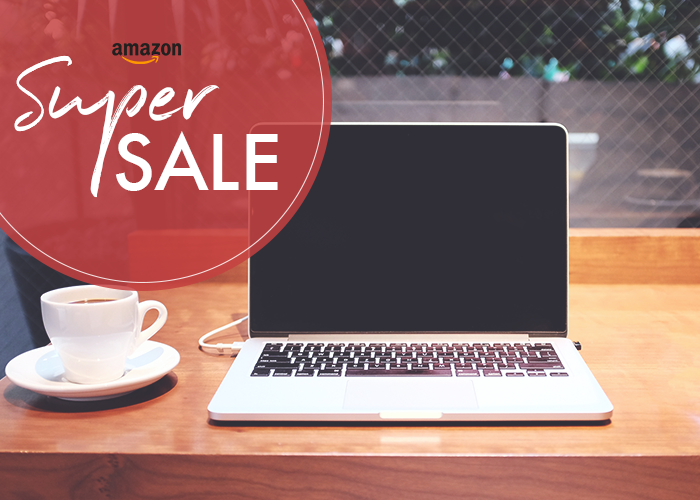 This is our now-weekly roundup of awesome, useful products currently at a big discount on Amazon. From the bigger investment items your home needs to the things that are nice to have, we'll be letting you know when the stuff you've been wanting anyway has gone on sale (sometimes up to 89% off) so you can get the best deal possible!
 1. Stemless Wine Glass by Royal Set, 4-Pack, 15 Ounce Wine Tumbler Set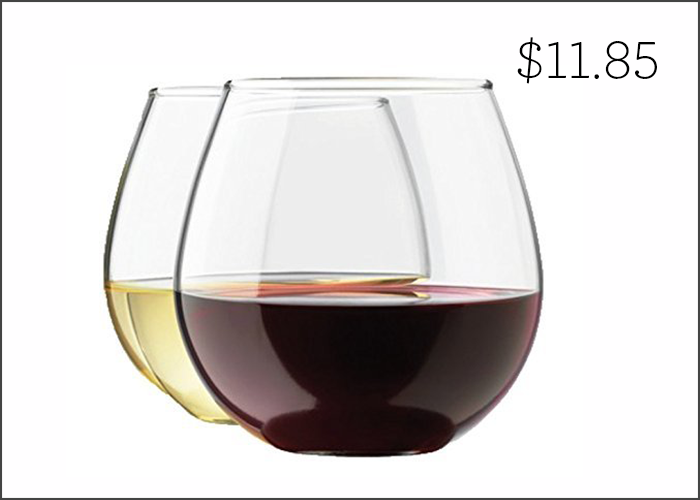 60% off. I really love a good stemless tumbler wine glass, and I often use them for many things other than wine: smoothies, iced coffee, water, cocktails, etc. I love the way they feel in my hand, and I think they're so cute and squat, heh. This four-pack is on steep, steep discount today, and you can pick up the set for a very reasonable $12. Not bad! And, I love buying glasses at this price point because if you or a guest accidentally breaks one, it's not the end of the world.
2. Premium Wooden Hangers – (Pack of 20) – Suit Hangers – Natural Finish – by Utopia Home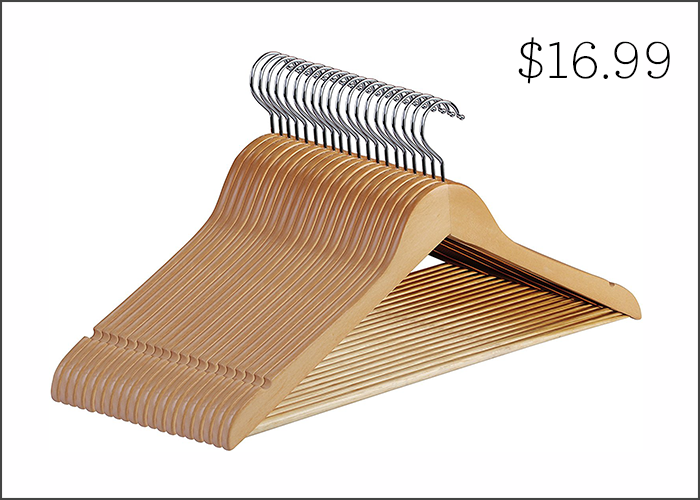 58% off. Wooden hangers — so chic! For a long time I used white or black plastic hangers, but over time I noticed that they would crack and brake from the weight of my clothes (because we have a small closet, I have to double up the items I hang so I can fit all my clothes in). These sleek wooden ones are a lot more durable, and I also like that they're recyclable. A full set of twenty is on sale today, so if you're also in need grab them now!
3. Aria Starr Beauty Natural Dead Sea Mud Mask, 8.8 Ounce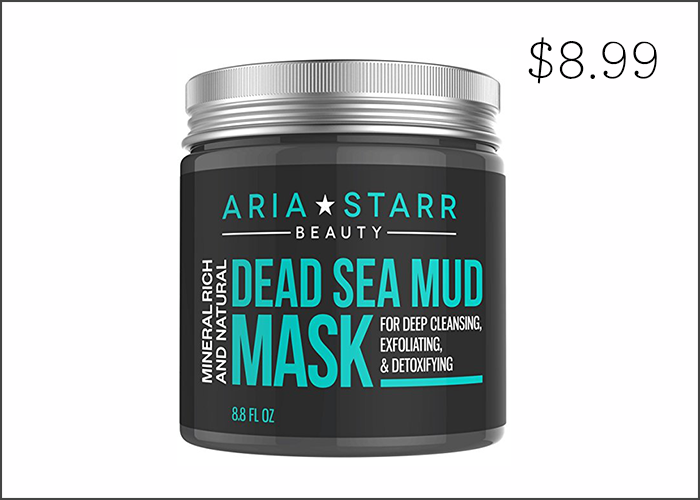 82% off. A lot of you guys really loved the face mask I posted here last week, so I found another one that gets fantastic reviews. This dead sea mud mask is a whopping 82% off today, gets nearly five stars, and boasts some pretty powerful ingredients. I've tried mud masks before, and while it always takes a minute to get over the "eck" factor of smearing what feels like black tar all over your face, it really does wonders for your skin. And, at a mere $8.99, it's a very affordable price point for either a at-home spa night or gift for a friend!
4. Eastrin Makeup Sponges, Beauty Makeup Blender Blending Cosmetic Make up Sponges Buds Egg Shaped Set for Concealer Contouring Powder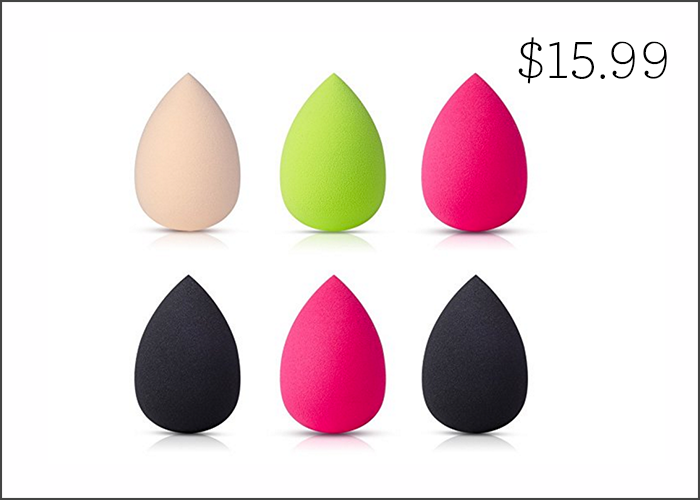 80% off. Ah, the beauty blender! My sister is obsessed with these and swears by them, but I have never tried them myself so I can't confirm. However, I've seen how smoothly they apply makeup, so I decided to pick up a pack for myself! They've wrangled a near-perfect review on Amazon and are on super sale today, so why not give 'em a try?!
5. 2017 ASAKUKI 100ML Premium, Essential Oil Diffuser, 5 In 1 Ultrasonic Aromatherapy Fragrant Oil Vaporizer, Purifies and Humidifies The Air, Timer and Auto-Off Safety Switch, 7 LED Light Colors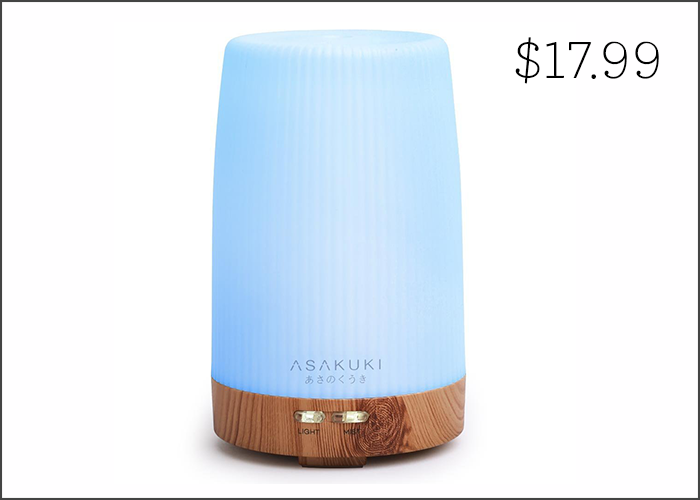 75% off. I've seen so many of these little oil diffusers sold everywhere, from Marshall's and TJ MAXX to more higher-end stores for serious $$$. I never thought much about them until I read an article about them here about how they can help you sleep better. Anyway, this guy is a five-in-one diffuser which also has an automatic-off safety switch. It's one of the less expensive ones I've seen, and it comes in a really calming shade of periwinkle blue.
6. First Aid Only All-purpose First Aid Kit, Soft Case with Zipper, 299-Piece Kit, Large, Color Varies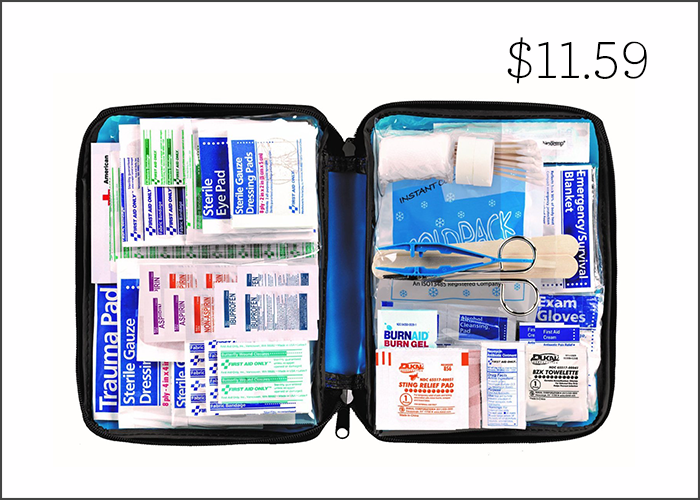 57% off.
 I know it seems super basic, but every home and workspace should have a decent-sized first aid kit on hand. It was the first thing that Joe and I bought when we moved, and I'm proud to say that it has served us well. This model is over half off today, so it's the perfect time to buy yourself one and get the peace of mind that comes along with knowing you're covered in case of a (minor) emergnecy.
7. Travelambo Womens Walllet RFID Blocking Bifold Multi Card Case Wallet with Zipper Pocket (synethic leather red)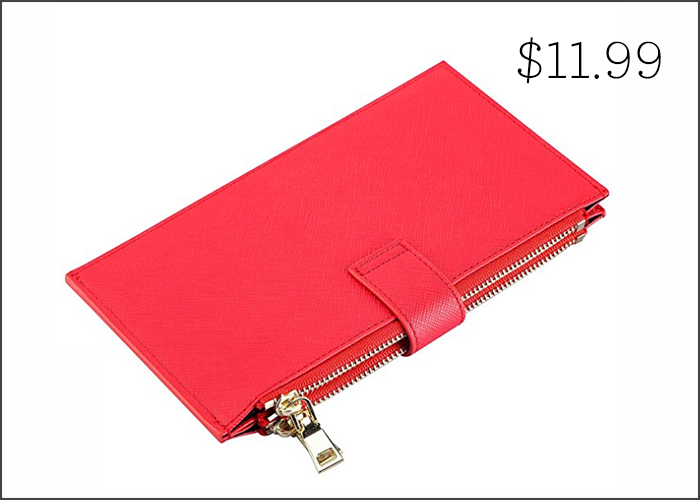 29% off. When I first scrolled passed this travel wallet, I thought it was a chic Kate Spade one (look at that bright and beautiful coral color!) But no, it's a hell of a lot cheaper than that. It's a functional-yet-beautiful Travelambo one that comes with RFID blocking technology, which I've mentioned in this roundup before. It has plenty of space to fit a bunch of cards and cash in, and it's stylish as hell — the perfect travel companion!
8. Jambu Women's Woodstock Slide Sandal, Black, 6 M US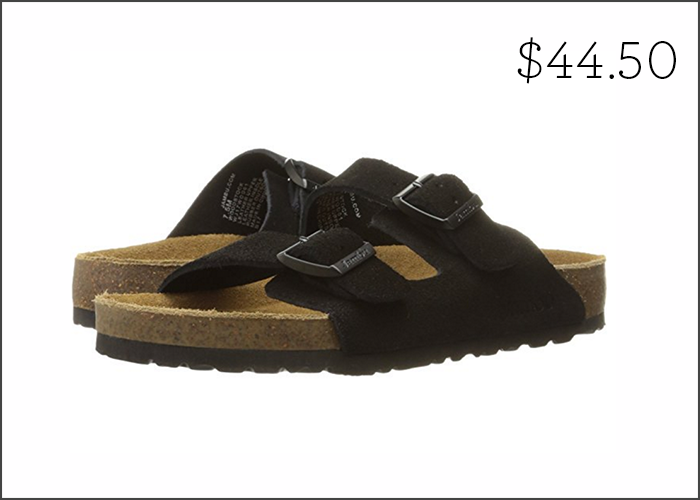 50% off. Soooooo, I know some of you will be Birkenstock haters (I personally think they're super cute), but I just had to pull these and include them in this week's roundup. They're essentially the same shoe style as Birkenstocks, but they're half the price. This Jambu version gets stellar reviews and look nearly identical to the Birkenstock version. I think I'm going to finally spring for a pair myself after avoiding paying nearly $100 for the brand-name version, which is just insane.
9. Utopia Kitchen Premium Class Stainless-Steel 12 Knife Set with Acrylic Stand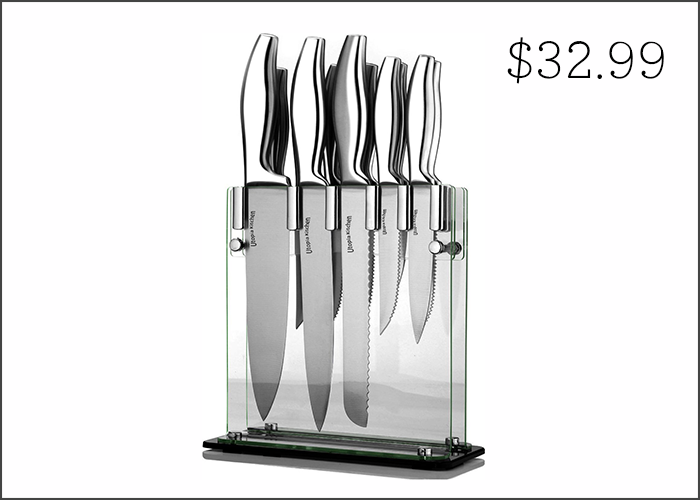 89% off. While this knife set + stand doesn't match my personal style (as I much prefer wood to glass), I included this one anyway because it's a whopping 89% off today. And, it's also rated the #1 best seller in it's category. This very highly-rated 12-piece set is worth almost $300, so you're getting some serious bang for your buck. If you're looking for a nice housewarming present for a friend or couple, this could be a very nice option.
10. BLACK+DECKER TO1675B 6-Slice Convection Countertop Toaster Oven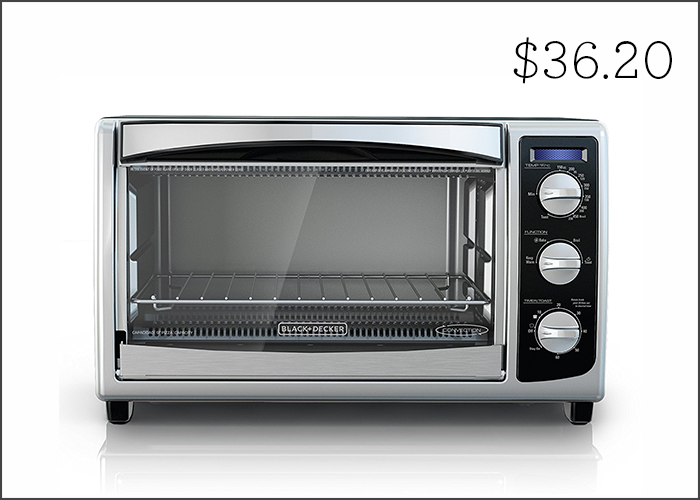 23% off. Toaster ovens are one of my favorite kitchen appliances, and I used to love using the one at my parents' house back when I lived there. We don't have room for one on our kitchen counter now, but whenever I get the chance to use them I do. It's a lot easier than having to turn the oven on, which is just painful to do in the summer months. They're the perfect alternative to a microwave if you don't like heating food up that way, and they're relatively inexpensive. This version is only $36 and is on solid discount today. If you're looking for a kitchen upgrade, and are in the market for one of these, act now!