TFD's Weekly Amazon Prime Super-Sale Roundup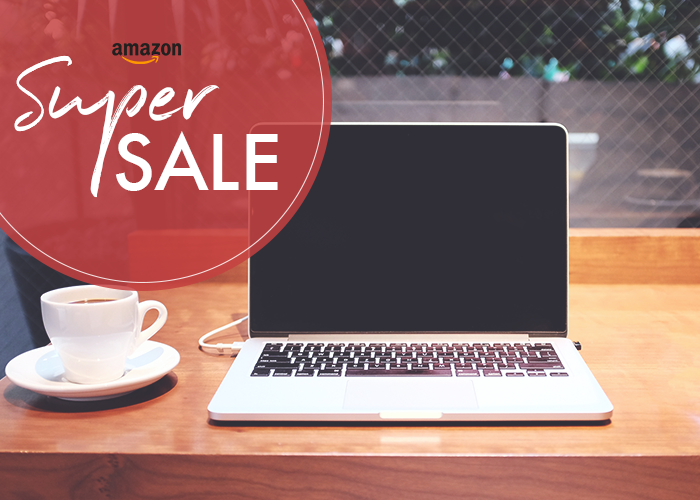 This is our now-weekly roundup of awesome, useful products currently at a big discount on Amazon. From the bigger investment items your home needs to the things that are nice to have, we'll be letting you know when the stuff you've been wanting anyway has gone on sale (sometimes up to 79% off) so you can get the best deal possible!
1. Kadell Women Leather Handbags Shell Shape Top Handle Purse with Removable Strap White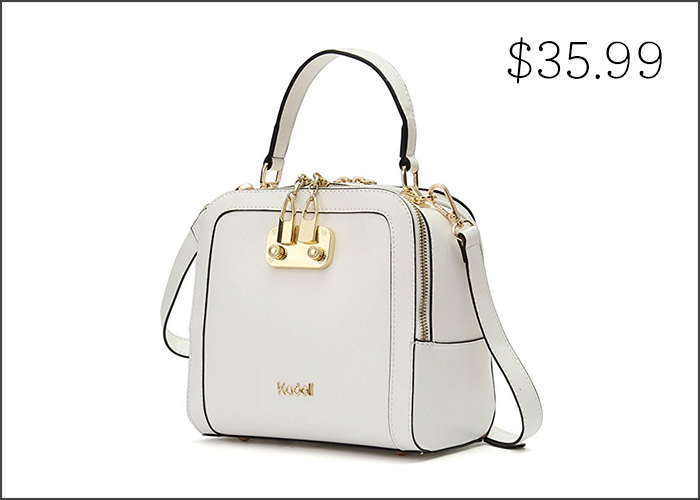 78% off. Hi, hello all! The first stop we're going to make in this week's roundup tour is on this chic, gray + gold handbag that look super expensive for very little $. While I typically dislike any bag that I have to hold by the handle, since I'm usually juggling a bunch of other things and need both hands free, the shoulder strap on this one makes it perfectly versatile. It's a great summer color, which would match with nearly everything in my closet — well worth the $36 in my mind.
2. Miss Chase Women's Plain Relaxed Evening Cotton Half The Battle Belted Dress M Grey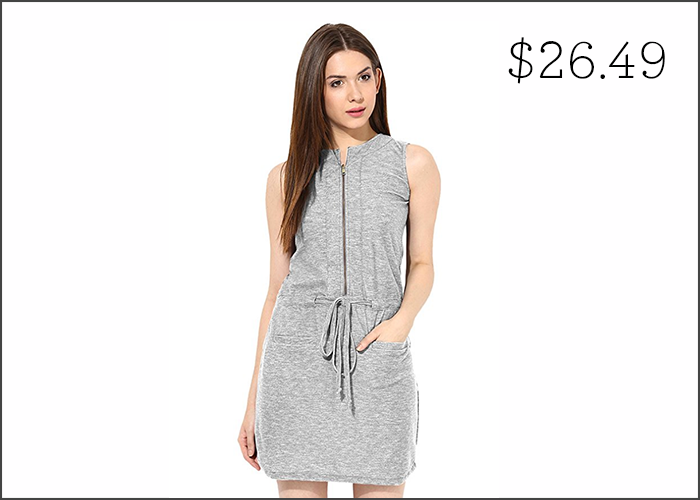 Keeping on the light gray trend, I saw this super casual, comfortable, and stylish cotton dress which would be just ideal for a balmy summer night waking around the city. I like the top zipper detail, which means you can adjust the neckline depending on how hot it is. This would be the perfect thing to wear to the beach with slide sandals, or dress up a bit for a dinner out with friends. It also comes in four different colors and gets great reviews!
3. Avocado Body Scrub 10 oz – Exfoliating Scrub for Skin Brightening, Anti Aging and Dark Spots – Infused with Vitamin C – Brooklyn Botany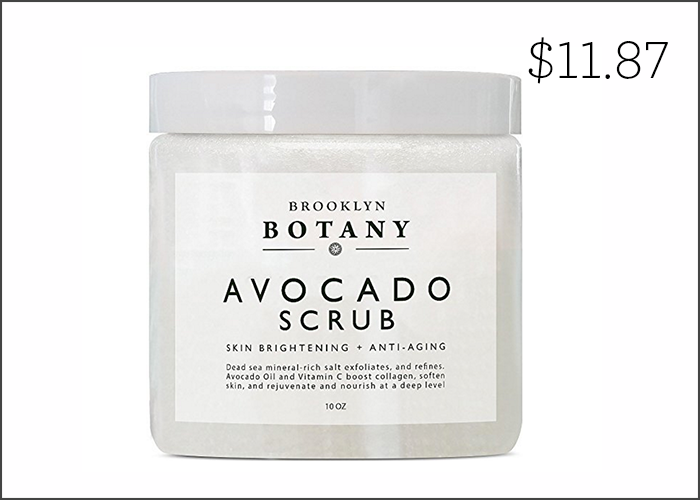 53% off. Now that I think about it, I've been more into face scrubs and face masks in the last two months than I've ever been in my whole life, and it's definitely been reflected in these roundups. It stared after I did a few honey face masks last month and noticed a huge difference in how soft my skin was. I also tried an avocado one and an egg white one (which was….pretty gross feeling). Anyway, I've been looking online for more powerful ons to try, and the stats on this Avocado Scrub from Brooklyn Botany look pretty impressive — 80% of customers gave it a five-star review. Worth checking out!
4. Itraveller Printed Multi function Portable Travel Toiletry Bag Cosmetic Makeup Pouch, Navy point
51% off. Staying super organized when traveling is NOT easy, and I'm always looking out for smart packing tips to make it easier on me. I've gotten better with unpacking as soon as I arrive at my destination, so I'm not living out of a suitcase for days on end. But, the state of my toiletry bag is always something that irks me. It's usually messy and disorganized, and I have yet to pick up one that has separate compartments for storing stuff. The one above has a special flap AND a mesh compartment, so it could be just the thing I'm looking for! Under $9 too.
5. Lunchskins Reusable Velcro Sandwich Bag, Green Pear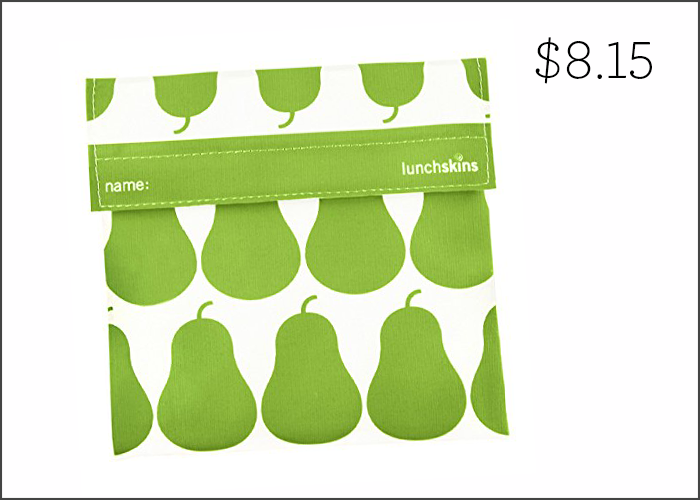 33% off.
 Joe has this pretty adorable wax cotton lunch bag that he uses to carry his lunch to work in, but because I work from home so often, I'm rarely in need of a portable lunch container. I came across these suuuuper sweet Lunchskins brand reusable, velcro sandwich bags, and I have to say, I think they're awesome. They have fun bold prints in a lot of different colors, make transporting your lunch easy and stylish, and are dishwasher safe and easy-to-clean. 33% today too, so pick up a few if you're looking to make BYO lunches a reality.
6. Neet Organic Elevated Wooden Bamboo Cooking & Serving Utensils For Kitchen 6 Piece Set BMB-SU6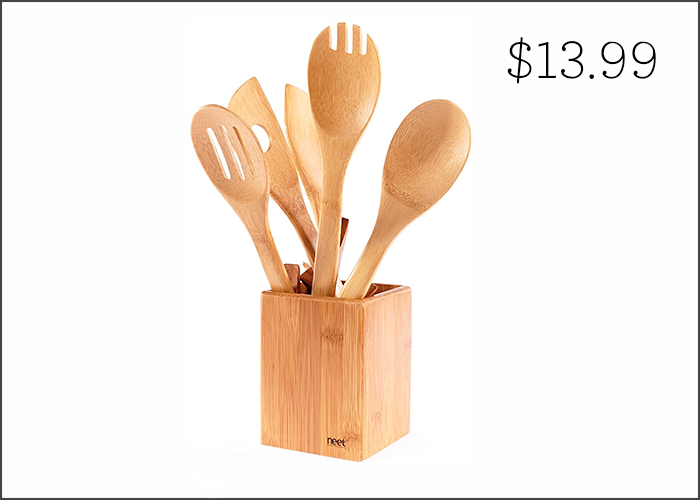 17% off. I have a pretty hilarious mix of hand-me-down kitchen utensils than include wooden, plastic, and metal spoons, tongs, spatulas, etc., and so, it'd be awesome to upgrade to a set that featured the same consistent material. This lovely 6-piece set is under $15, comes with a container, AND is on sale today — not a bad deal!
7. Kindle E-reader – Black, 6″ Glare-Free Touchscreen Display, Wi-Fi – Includes Special Offers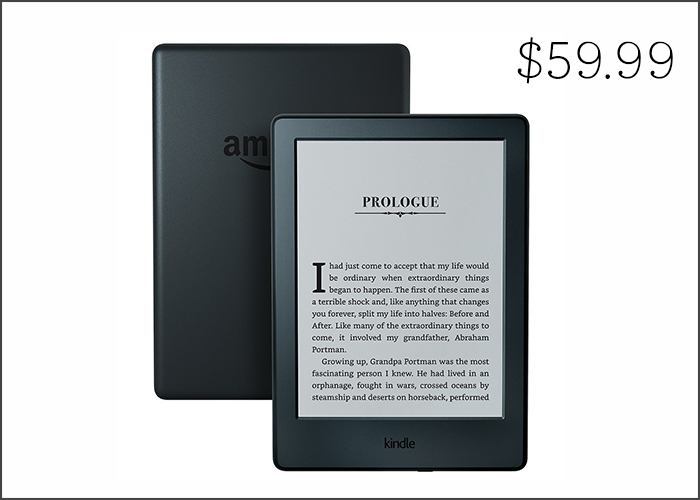 25% off. Sooooo, I don't particularly like these E-readers — I much prefer holding a real book in my hands — but for people who do like them, these models are 25% off today. If you were looking to get a friend or loved one a gift, and they enjoy this sort of easy, on-the-go reading, this could be the perfect gift. If you're in the market for one, jump on this sale now!
8. HOMFA 4-Tiers Pinewood Kitchen Trolley Ceramic Top Rolling Cart With Drawer & Shelves Home Furniture(Natural,Single column)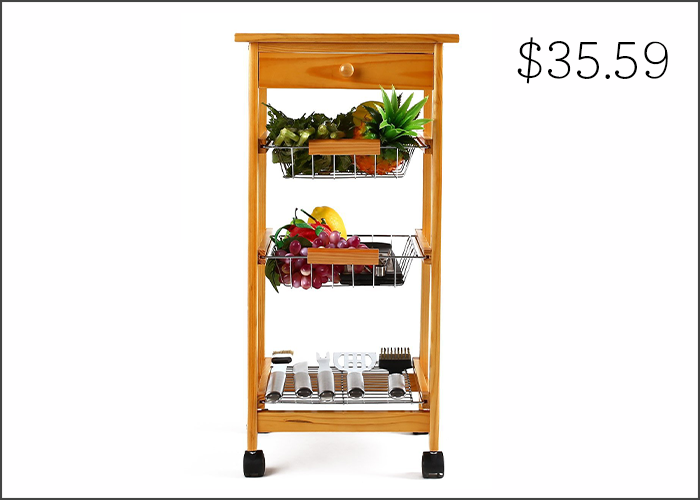 79% off. What a lovely rolling kitchen cart! While I don't love the color, I know it can always be painted — nothing a little TLC can't fix and customize. I like that it's very basic and utilitarian and stores food/kitchen items in an organized + streamlined way. The little drawer at the top could be perfect for housing a wine opener, spare matches for lighting candles, and other essentials one might reach for again and again. 79% off to, so check it out!
9. Saveur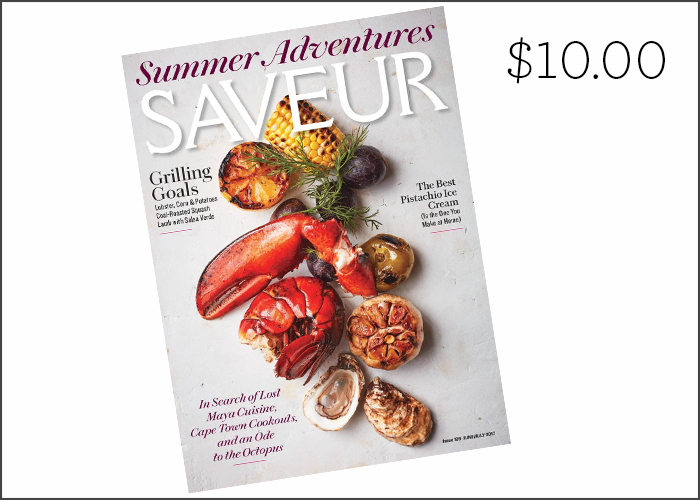 78% off. I'm currently reading through a Saveur recipe for Banoffee Pie, which I'm whipping up for a dinner later tonight over at Chelsea's (!!!). I do like reading and sharing recipes online, but I simply CANNOT get enough of these tactile recipe books and magazines. I love flipping through the photography as I sip my Sunday morning coffee and plan out meals for the week. And, $10 for a YEARLONG subscription is totally worth is in my opinion. It's currently 78% off, so if you also enjoy recipe magazines, check this one out.
10. AmazonBasics Universal Travel Case for Small Electronics and Accessories -Black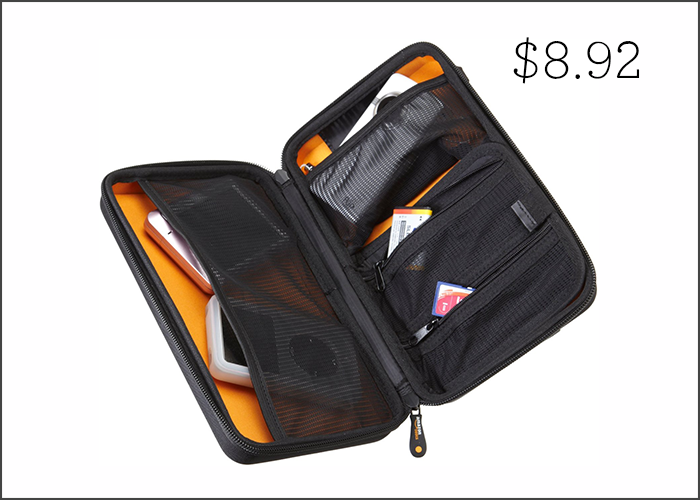 15% off. Speaking of staying organized while traveling — re: my point about toiletry bags above — ensuring that my electronics are stored neatly and safely is another big concern. This Amazon basics pouch is the perfect solution to housing memory cards, small cameras, extra batteries, cords, convertors, etc. I love that you know exactly where to reach when in need of something, rather than having to root around in your bag to discover that there's a charger in your shoe or earbuds tangled in your bra strap.