TFD's Weekly Amazon Prime Super-Sale Roundup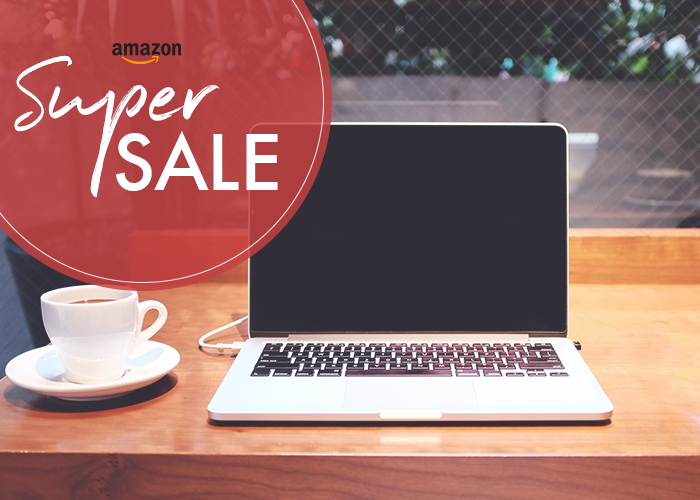 This is our now-weekly roundup of awesome, useful products currently at a big discount on Amazon. From the bigger investment items your home needs to the things that are nice to have, we'll be letting you know when the stuff you've been wanting anyway has gone on sale (sometimes up to 72% off) so you can get the best deal possible!
1. VAVA Voom 20 Bluetooth Speakers, IPX5 Splash Proof, Deep Bass, Portable Wireless Speakers with 2 Passive Subwoofers (Power Bank Slot for Phones Charging, AptX)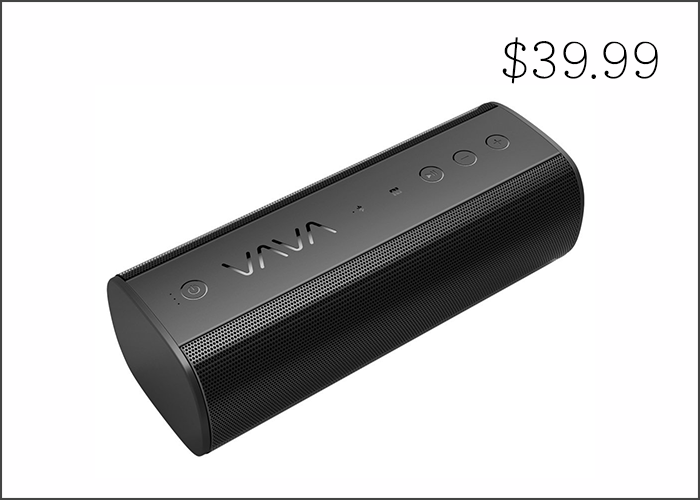 33% off. This is a pretty sleek + minimalist looking bluetooth speaker, which would make a solid addition to any home entertainment situation. This also makes the perfect gift, and I bought one of these for my dad's birthday. It's currently on sale and has is very highly-rated, and it also comes with a charging port for your phone. I love double-duty stuff like this where the item has more than one function — more bang for your buck!
2. Scott Bulk Toilet Paper (13607), Individually Wrapped Standard Rolls, 2-PLY, White, 20 Rolls / Convenience Case, 550 Sheets / Roll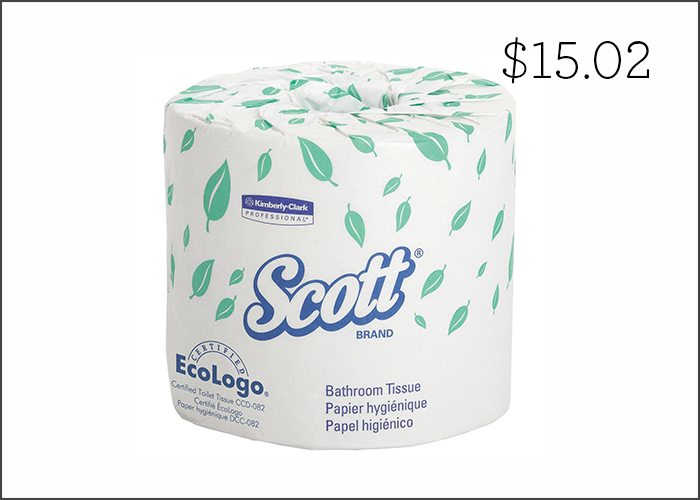 20% off. Okay, NOT the sexiest purchase, but I love buying mundane household supplies like this in bulk when they're on sale. You literally always need toilet paper, so buying a big pack of it and storing them all for later, is ideal. Never again will you suddenly realize you're all out at the most inopportune time, and you can breathe easy knowing you've saved some $$$ on bathroom essentials.
3. First Aid Only All-purpose First Aid Kit, Soft Case with Zipper, 299-Piece Kit, Large, Color Varies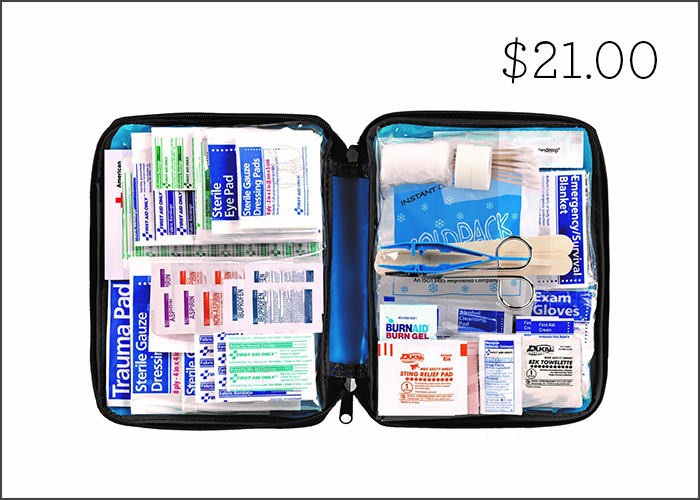 21% off. Again, this is not the most sexy purchase, but it's a functional and very practical one! Joe laughed at me because the first thing I bought when we moved into our place was a hefty first aid kit. We didn't have cups, but we had band-aids. You can never be too careful or over prepared (in my book!), and it made me feel very adult to know that any emergency essential I might need in a time of crisis was tucked underneath my bathroom sink. This one is the top rated first aid kit on Amazon, so grab one now! 
4. BESTOPE Makeup Brushes 20 Pieces Makeup Brush Set Professional Face Eyeliner Shadow Blush Cosmetic Brushes Set for Powder Liquid Cream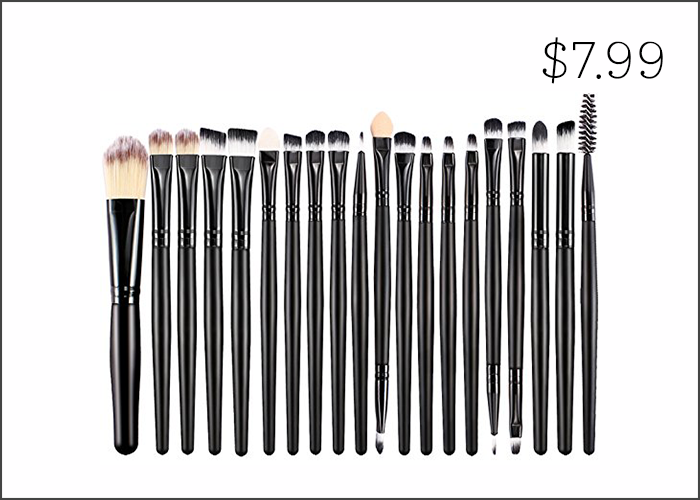 60% off. Ooof, I'm a sucker for a well-organized makeup counter. These brushes are so beautiful (and super-specialized), and normally I'd balk at this kind of thing because sets are always so expensive. However, this set costs a mere eight bucks, and has everything you need to create a near-professional looking beauty routine. So chic!
 5. Anjou Coconut Oil 32 Oz, Organic Extra Virgin, Cold Pressed Unrefined for Hair, Skin, Cooking, Health, Beauty, USDA Certified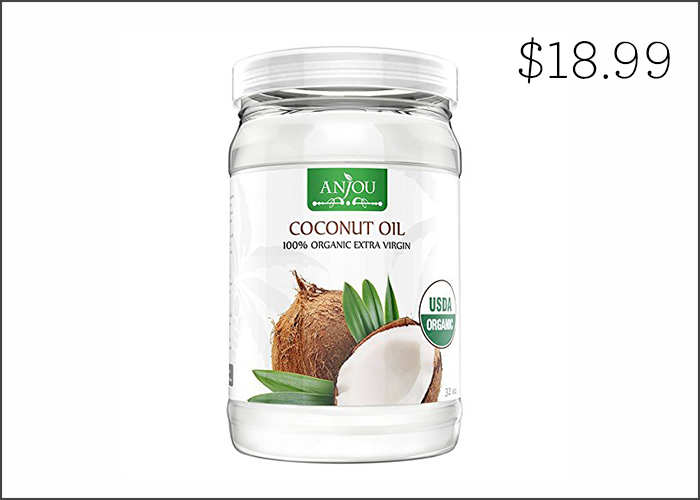 Buy 1 get 1 discounted.  Whether you're using coconut oil for cooking, health, or beauty, it seems like this key ingredient is everywhere. However, a jar of this stuff is not cheap — especially for the good quality organic stuff. If this is something you use regularly — whether for whipping up Paleo treats or making a DIY hair mask — grabbing some in bulk (which is also on discount), is a great idea. Check it out!
6. Lumbar Support Royale by King Comfort – Lower Back Support Pillow / Cushion with Plush Breathable Cover – Premium Size Suitable for Office Chair, Desk, Car Seat, Wheelchair, Travel – Black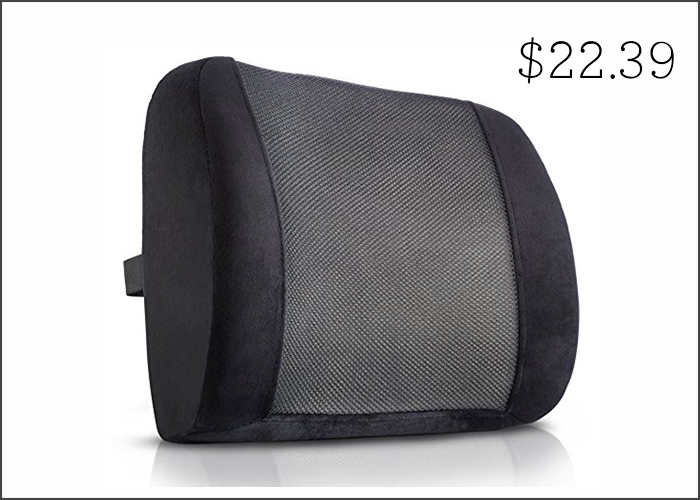 72% off.  If you've ever worked in an office, and have to sit in a chair for 8+ hours a day, you know that poor posture can take a toll on your body — especially your lower back. Nearly everyone at my old office used to have one of these lumbar support cushions on their chair, and when I tested out my friend's cushion, I totally understood why. Make health and wellness your top priority this year, and grab one of these babies while they're on super sale!
7. Contigo AUTOSEAL Transit Stainless Steel Travel Mug, 16 oz, Stainless Steel with Blue Accent Lid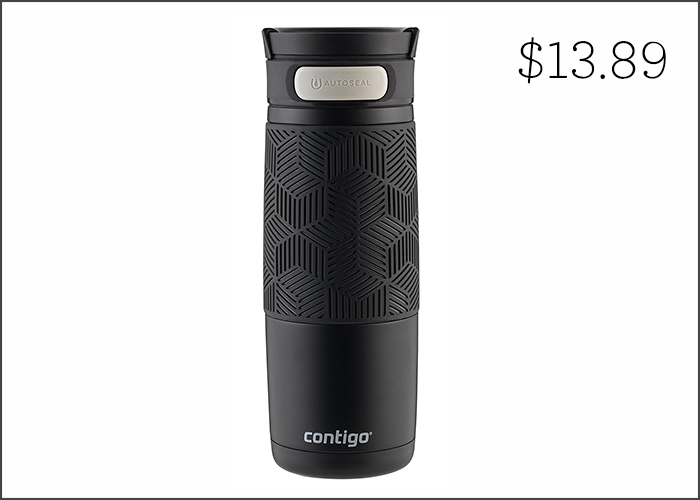 44% off. This is a chic and professional to-go mug, wouldn't you say?? Of course, my natural instinct is to choose a brightly-colored option like this one, but I think the all-black one fits into a grown up office setting a little better. This thermos is really highly rated and is nearly half off, so it's the perfect time to grab one if you don't already own one. Plus! You'll be saving a lot of cardboard and/or plastic cups from being thrown out (while saving money), so do your part!
8. Goodia Warm White 13.8feet/4m Long Cream White Rattan Ball String Light Curtain Light Starry Light for Gardens, Home, Wedding, Christmas Party, Battery-powered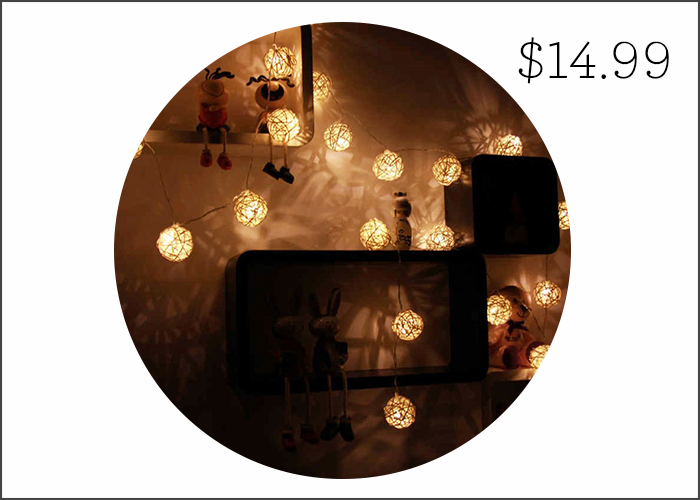 63% off. I just love fairy lights, and they add warmth, style, and pizazz to any space you put them in. I love how they're all marketed as "celebration decorations," and instead, I think to myself "I'll just put these up around my bedroom window and leave them there all year long." Hah. These little glowing orbs are charming and tasteful and could be the perfect addition to your home if you're looking to decorate your space on a budget.
9. Balichun Bedding Hypoallergenic Bed pillow – 100% Cotton Fabric – Comfy And Great Support! (King -Size)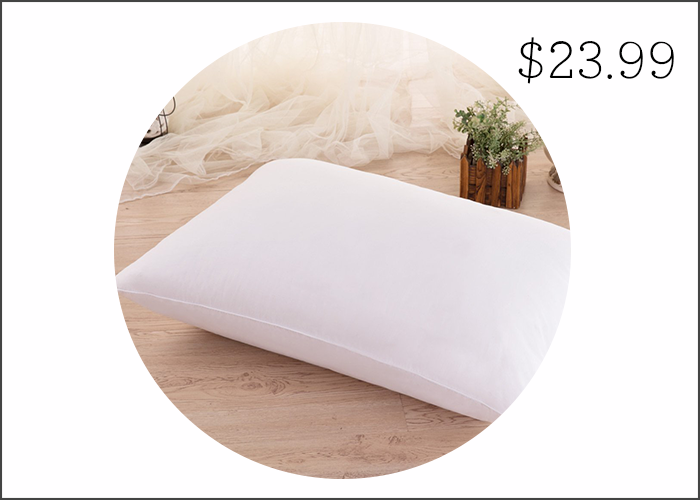 76% off. I didn't realize how expensive hypoallergenic bedding can be, and when I saw the original price on this king-size bed pillow, I couldn't believe my eyes. If you have allergy sensitivity, than grabbing the stuff you need while it's on super sale is ideal — and this is just that. It gets a solid rating on Amazon, and is on steep discount for the next couple of hours!
10. Portable garment steamer,fabric steamer for travel with travel pouch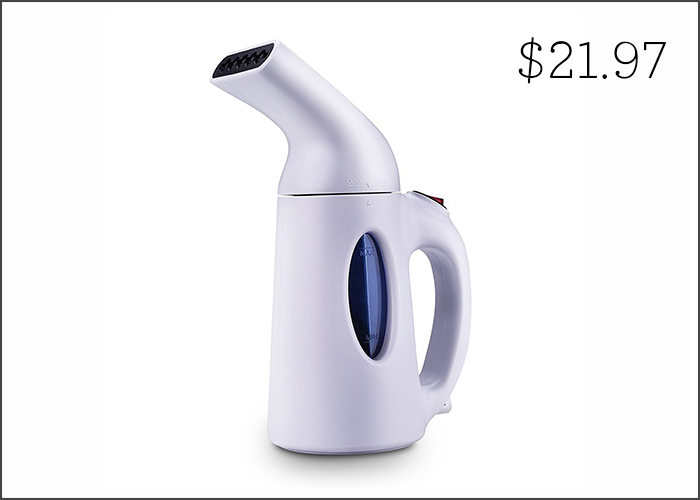 This is the perfect thing to grab if you're a working professional who needs to steam your garments and want to save some $$$. Joe picked up one of these so he can steam his own shirts and pants if he's ever in a rush or doesn't have time to drop something off at the cleaners. These bad boys are affordable (considering how much money you save over the long-term by doing it yourself), and compact in size. It's also a nice thing to have if you travel for work, and this one comes with a travel bag too! Pretty nifty.