TFD's Weekly Amazon Prime Super-Sale Roundup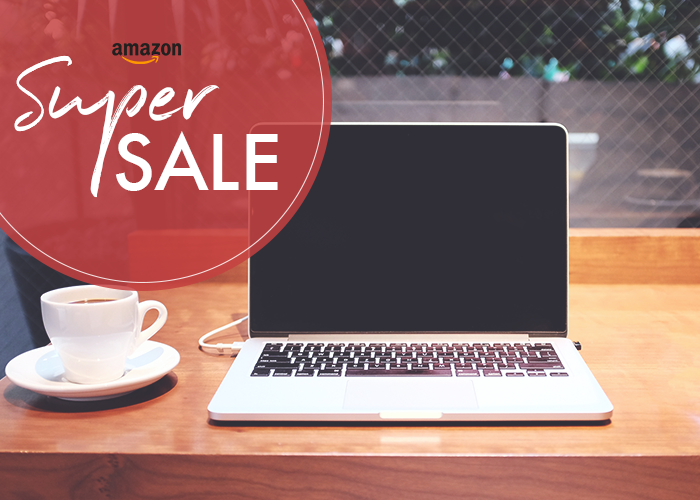 This is our now-weekly roundup of awesome, useful products currently at a big discount on Amazon. From the bigger investment items your home needs to the things that are nice to have, we'll be letting you know when the stuff you've been wanting anyway has gone on sale (sometimes up to 88% off) so you can get the best deal possible!
 1. Greenco 6 Piece Refrigerator and Freezer Stackable Storage Organizer Bins with Handles, Clear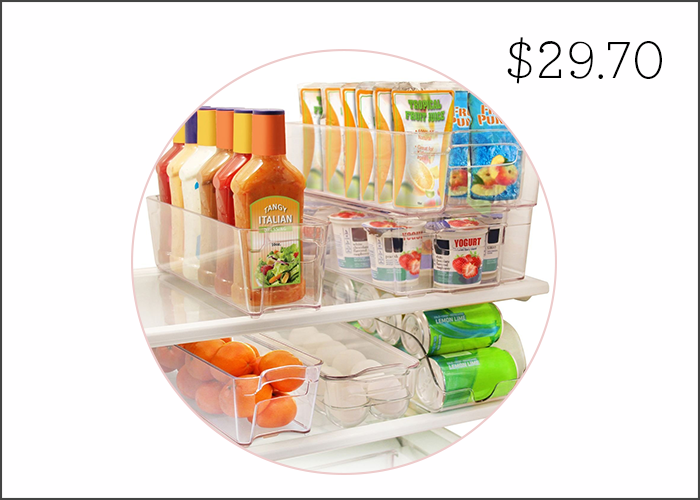 26% off. It seems that every week I clean out my fridge, organize it, wipe down the shelves, stock it, only to find that within a few days, everything is out of whack again. We have a persistent drip in the back of the fridge, which leaks down from the freezer and makes one shelf all wet, and it's super irritating to keep clean 24/7. We recently invested in some simple, clear plastic storage containers to make sure everything stays in it's proper place and doesn't tip over or get wet. It's a simple hack for your fridge that will make navigating and cleaning it a hell of a lot easier.
2. Brentwood 18-Inch Mongolian Faux Fur Pillow, Natural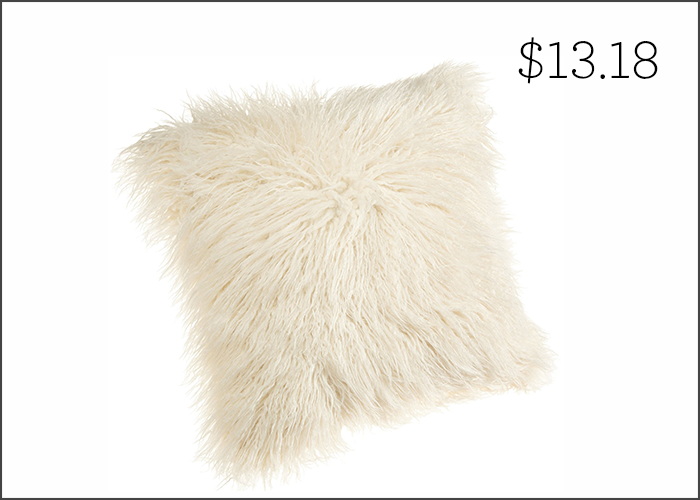 57% off. Look at this chic and stylish pillow! I have seen iterations of this faux-fur pillow splashed across the pages of too many interior design and photography blogs to count, so it's safe to say it's seriously ~on trend~. While I would probably not buy a white pillow, since I'm clumsy and can just picture spilling red wine, coffee, or takeout on it, it's a beautiful option for those of us who can handle white. This pillow is currently the #1 Best Seller in the throw pillows category, and gets an almost-perfect review. Check it out today, since it's almost 60% off!
3. Fitz and Floyd Daphne 5 Piece Whiskey Set, Gold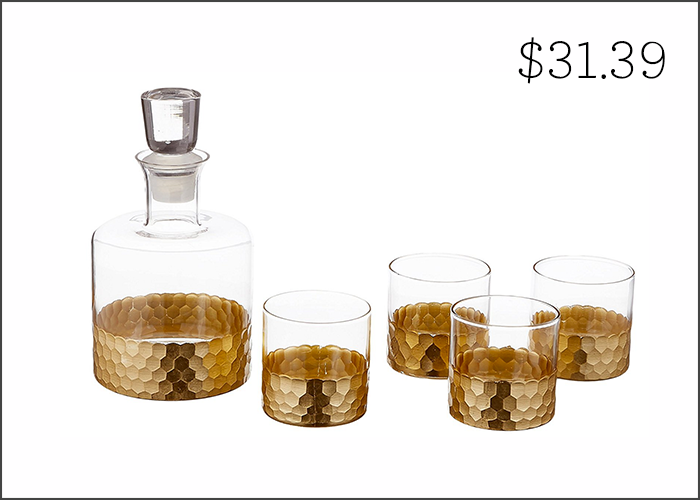 37% off. I remember coming across a set of these hammered gold glasses and decanter in a TJ Maxx last year, and LOVING THEM. They looked incredibly fancy and elegant, and I thought they would be the perfect thing to put out for guests during the holiday season. I didn't spring for them when I originally saw them, simply because I didn't have enough space in my apartment to keep them (I think they were also close to $75). But, this pair is on steep discount today for a very reasonable $31! Check them out if you're looking for a gift for a friend.
4. StorageWorks Cotton Storage Cube Box with Strong Cotton Rope Handle, Waterproof Foldable Basket Bin Organizer, Natural, 3-Pack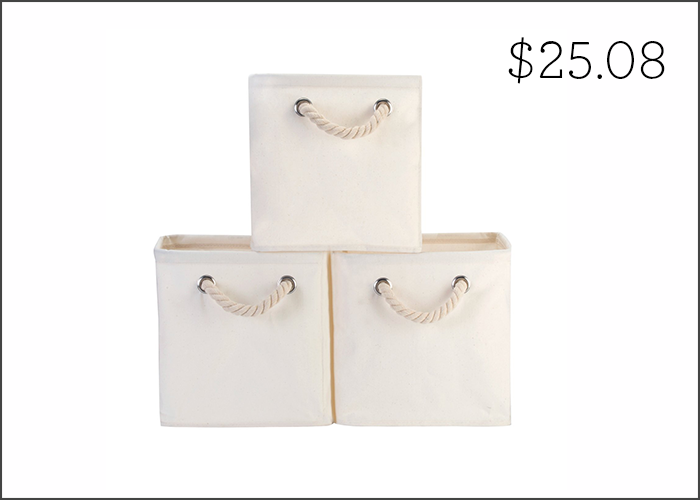 72% off. These cotton bags can be found in a good number of stores, but I'm always concerned with the quality of them and wonder if they'll last awhile. This set of three gets a solid 5-star review on Amazon, which pretty much puts all my concerns to rest. These are built with a sturdy, thick woven handle, and reinforced with iron rings. They'd make the perfect addition to a bathroom shelf to house toiletries in that you want to keep out of sight. My friend keeps little jars of q-tips, lotion, and mints for guests, which I think is extremely sweet.
5. Lovezesent Women's Stretch High Waist A-Line Pleated Midi Skirt Medium Black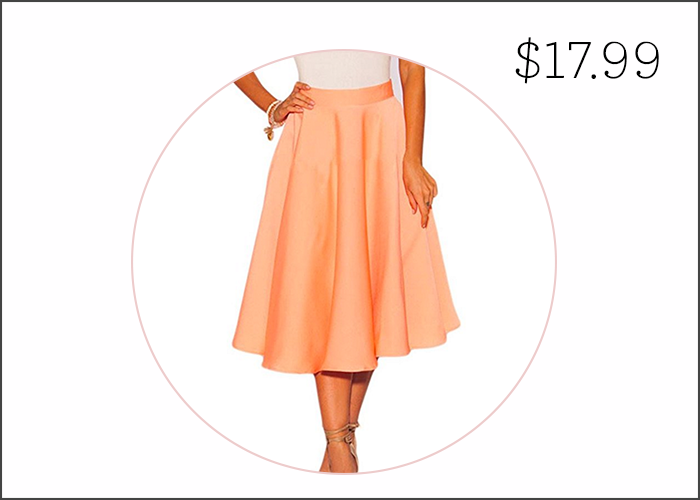 47% off. Summer is here, and this fun, A-line, peach-colored skirt would be such a beautiful thing to wear out on the town for a date night. It's high-waisted and has a stretch waistline, so it's sure to be comfortable and easy fitting (exactly what I'm looking for when it's hot out and I'm doing a lot of walking). You could dress it down with flats and a tucked-in white shirt, or you could go all out and wear heels and a crop top. So many possibilities for this versatile summer staple.
6. Gigileer Women's Retro Boho Flounce Falbala High Waist Bikini Set Chic Swimsuit (L(6-8), Orange Pink)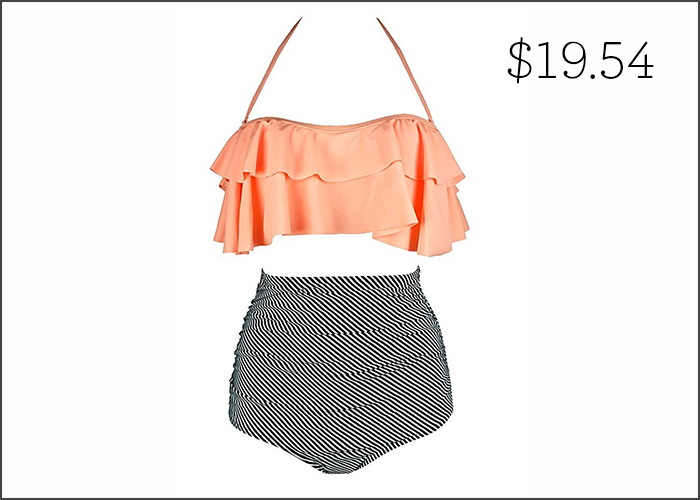 58% off. Again with this peach color! So gorgeous! I'm really feeling these high waisted bathing suits paired with flowy tops, and think that I've included one almost every week here since the weather has gotten warmer. To me, they feel distinctly retro and feminine, and accentuate my body in a way that makes me feel sexy and comfortable. No crisscrossed straps, clips, and cutouts here!
7. Amir 2 in 1 Professional HD Camera Lens Kit, 0.6X Super Wide Angle Lens, 15X Macro Lens, Clip-On Cell Phone Lens for iPhone 7/7 Plus/6s/6s Plus/6/5, Samsung & Most Smartphones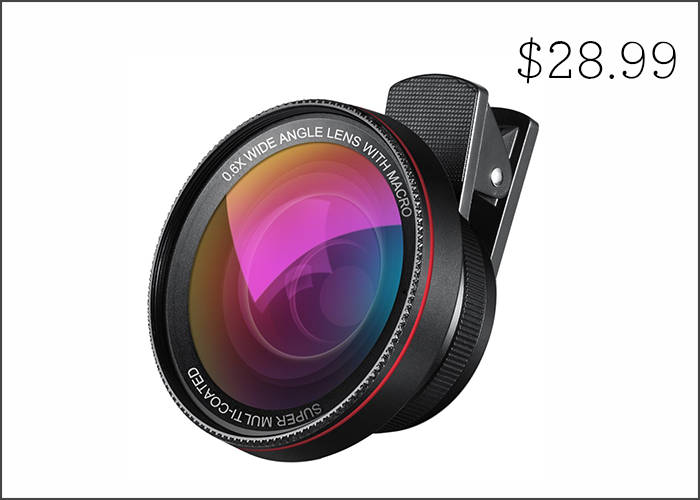 69% off. I've seen people attach these crazy cool looking lenses to their iPhones, but I never knew exactly what they were or what they did. That is until my friend let me snap a photo while she had the lens extension clipped on, and whooooaaa. Such high-res photos that look frankly like professional-level quality. This model fits most smartphone models, including the iPhone 6 and 7, and is on mega discount today for 69% off.
8. ISSIKI JAPAN Professional 8 Inch Chef's Knife, Gyutou Knife, Kitchen Knife, High Carbon Stainless Steel, Sharp Cutlery, Ergonomic Handle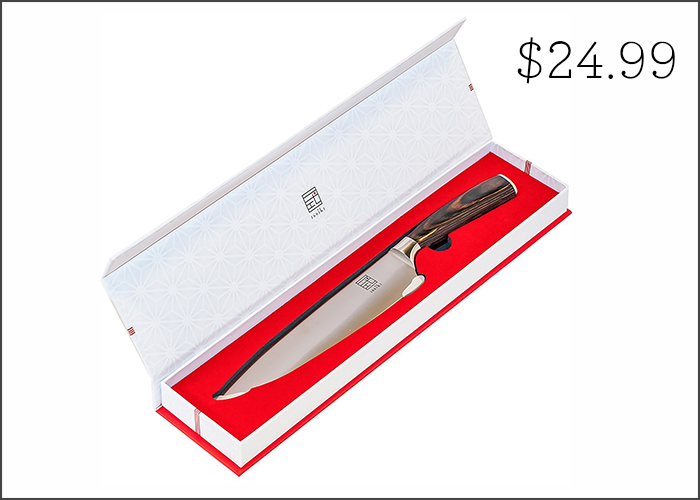 80% off. This knife was included in this week's roundup because it gets seriously impressive reviews, is the #1 Best Seller in it's category, and is on super sale today clocking in at a whopping 88% off. This would be a seriously wonderful gift for the foodie in your life, and is bound to make one's kitchen feel a little better equipped to tackle advanced chopping and Japanese food prep techniques. Check it out now if you're in the market for one of these bad boy.s
9. Good Housekeeping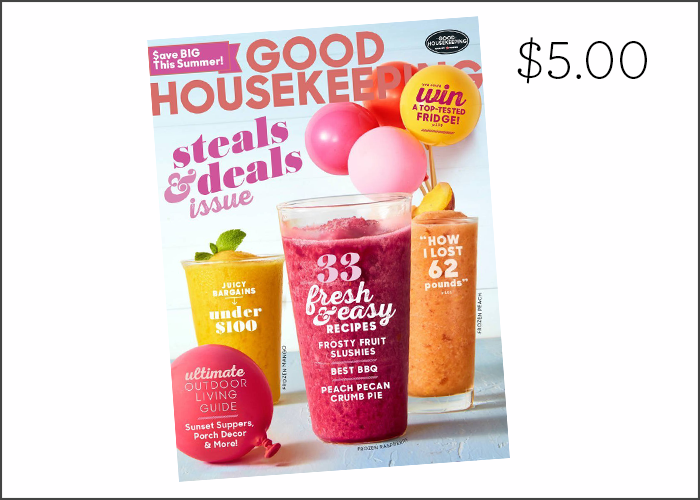 88% off. Good Housekeeping is my favorite magazine to flip through for approachable cooking, cleaning, entertaining, and home styling tips, and I just love the design of it and how it's packaged. That might make me sound basic AF as a designer, but I think they do a wonderful job of hitting their target audience, and making content feel fun, fresh, and friendly. This subscription is on STEEP discount, 88% off, and you can grab one full year's worth of GH for only $5. Check it out!
10. Wacces TPE Exercise Fitness Yoga Mat 72″x 24″x 1/4″ Dual Reversible Non-Slip 6mm (Lilac – Turquoise)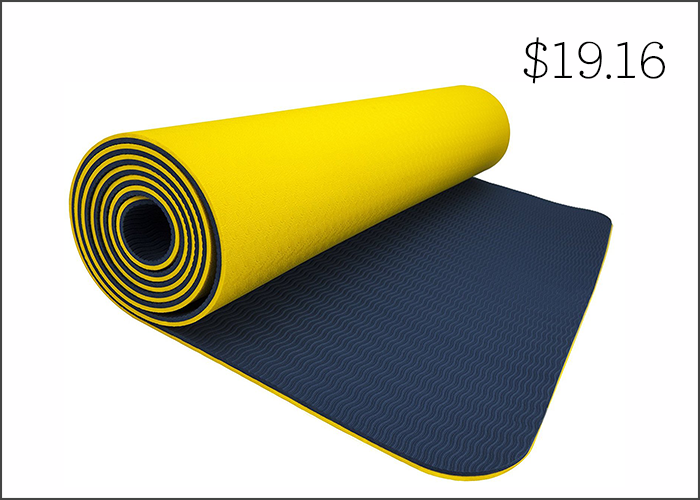 20% off. I really relish having my own yoga mat at home, which I can whip out any time I want to stretch, workout, or do weights/squats from the comfort of my own home (<– usually while Grey's Anatomy or The Great British Baking Show plays in the background). This exercise mat comes in a lot of fun, dual-colored options, and is non-slip, lightweight, and durable. All the things you need in a yoga mat that will last you a good long while and will save you money by working out at home.