TFD's Weekly Amazon Prime Super-Sale Roundup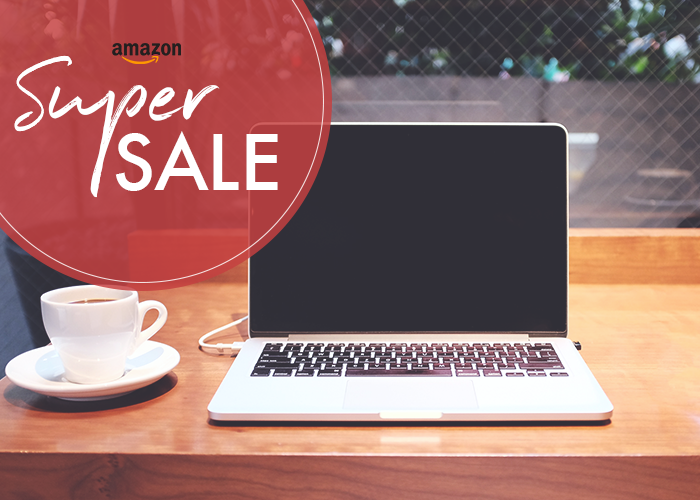 This is our now-weekly roundup of awesome, useful products currently at a big discount on Amazon. From the bigger investment items your home needs to the things that are nice to have, we'll be letting you know when the stuff you've been wanting anyway has gone on sale (sometimes up to 88% off) so you can get the best deal possible!
1. SheIn Women's Off Shoulder Ruffle Sweet Crop Blouse Medium Pink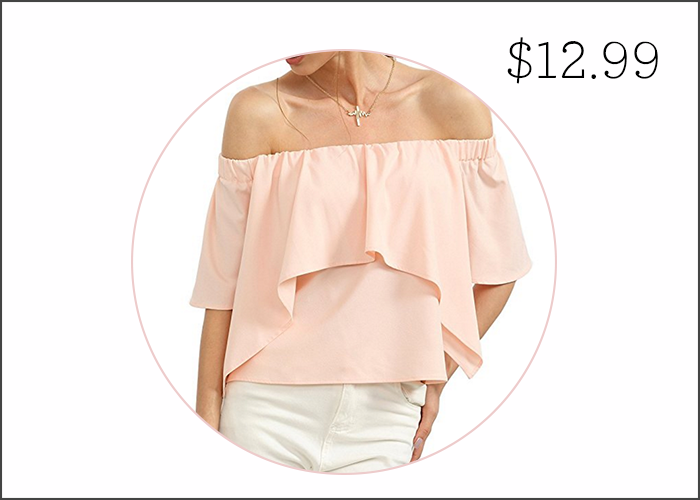 77% off. So, it feel like every single top this summer and spring season has been off-the-shoulder, which I can get into — especially when it's a flow-y, blush pink top like the one above. This one would pair perfectly with skinny white jeans, a pencil skirt, or a pair of light blue denim. This one in particular is nice because it's quite versatile and inexpensive. It gets great reviews on quality AND people have even submitted photos of what they look like in the item, so you can get a sense of what it looks like IRL.
2. MiYang Women's Floral Lace Beach Bikini Swimwear Cover-up, Black, Small(US Size 4-8)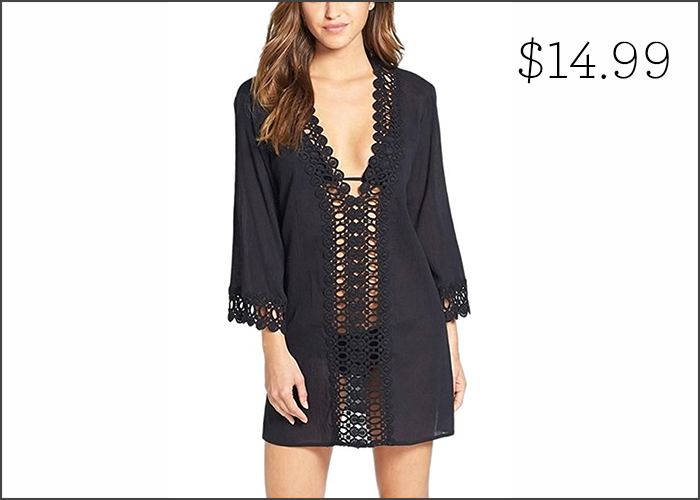 57% off.
 I love a good swimsuit cover up that can double as a casual dress to be worn to the closest beach bar. This one is elegant, sexy, and understated. I think the eyelet cutout on the sleeves and center part is really lovely, and it provides just the right amount of coverage. It's over half off right now, so no need to throw down a ton of money on some designer-label swimsuit cover up that will cost you big.
3. Mari A Women's Marlee Flat 2 Two Strap Sandal 8.5 Black/Black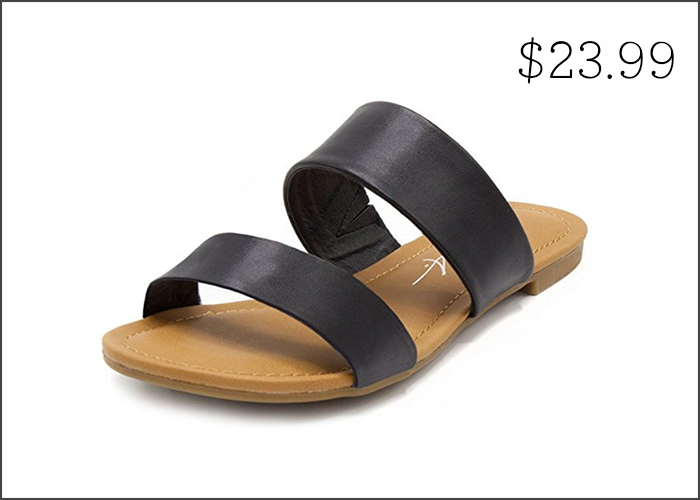 47% off. I can say with complete honesty that I've been searching for the perfect pair of simple, black, comfortable slip in slides for the better part of three months. Yes that sounds insane, but landing on that perfect pair that's not expensive, look cute, and are seriously comfortable was way more difficult to find than I thought. AND, the only two times I did manage to spot a pair I liked and could afford, they only had size 5s left…and your girl has big feet, so that was a no go. Anyway! I finally found a pair that hit every mark, and you're looking at them above. SUMMER HERE I COME!
4. Himalayan Salt Body Scrub with Lychee Essential Oil from Majestic Pure, All Natural Scrub to Exfoliate & Moisturize Skin, 12 oz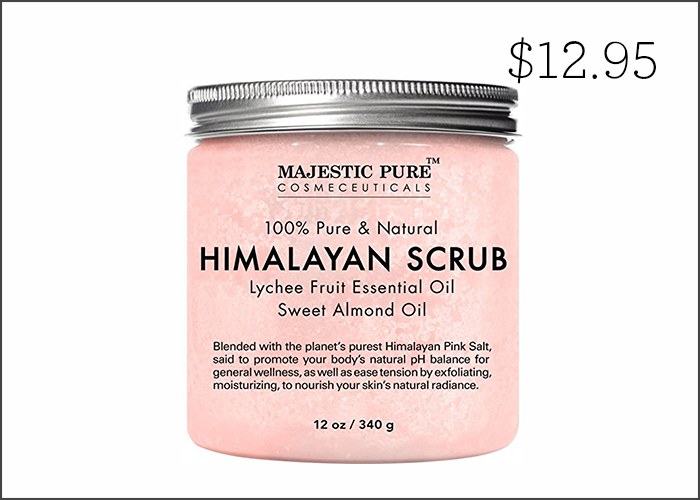 40% off. Moving on and away from the #fashion content, we're now into this week's pick for facial/body scrubs. Enter this lovely Himalayan Lychee Fruit Scrub. I've made my own salt scrubs at home before, but they were all very basic barebones versions of the nicer store-bought ones, since I'm too cheap to spring for fancy essential oils that elevate them a bit. This one above is a very reasonable price, good size, and highly-rated. This would make the perfect alternative to those found at stores with a $30 price tag. No thanks!
5. VIVA HOME Stackable Indoor and Outdoor Metal Chair Dining Barstool, Set of 2,Iron Grey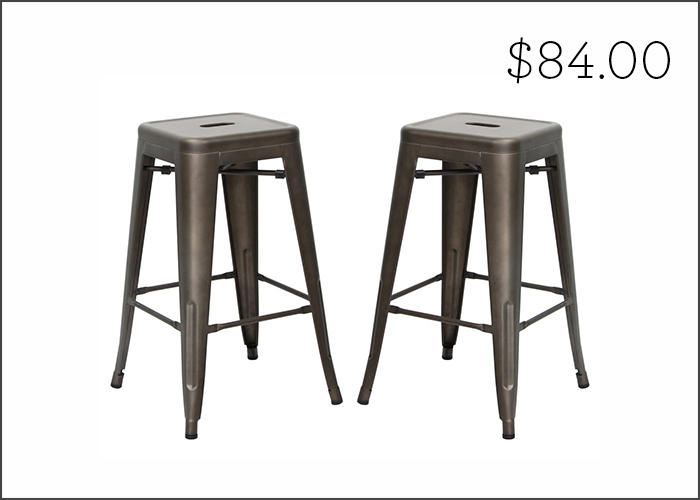 62% off. THESE *clap emoji* STOOLS *clap emoji*! So beautiful. They can be found in nearly every trendy restaurant here in NYC, and for good reason. They're sturdy, functional, beautiful, and relatively inexpensive for what they are (high-quality metal), A pair of these is on sale for a very solid discount today, and will only run you about $85. If you have a breakfast bar, counter, or kitchen island that needs seating, these could be a great investment.
6. Soges Computer Desk 30″ Glass Desk Workstation with Glass Top Office Desk with Bookcase & Pullout Keyboard Tray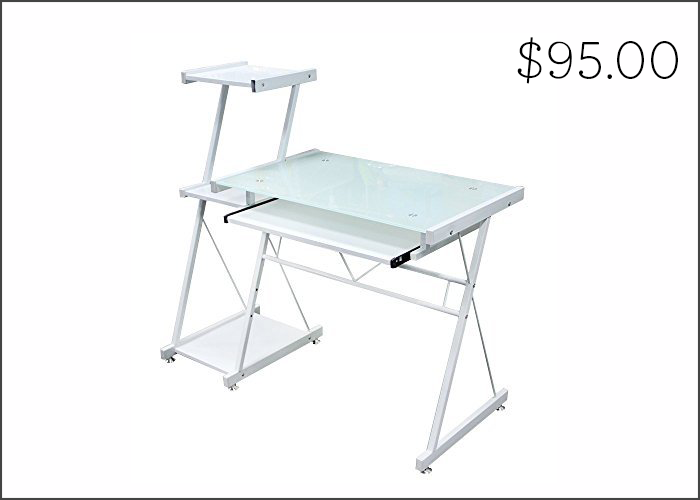 52% off. As someone who has a very compact home working space, I can tell that this desk is truly a perfect all-in-one solution. It's got room for a keyboard, a computer, a small storage filing cabinet unit, and two elevated shelves for books, folders, and paperwork. The whole thing is great for someone who wants a dedicated workspace at home but might be short of time and money. It gets nearly five stars on Amazon and is under $100. A truly great all-in-one piece.
7. 13″ Laptop Sleeve Felt Case – Fits Great MacBook Air / Pro Retina/ iPad Pro 12.9 and UltraBook Carrying Bag With Zipper Closure Shockproof, Grey/Black by SettonBrothers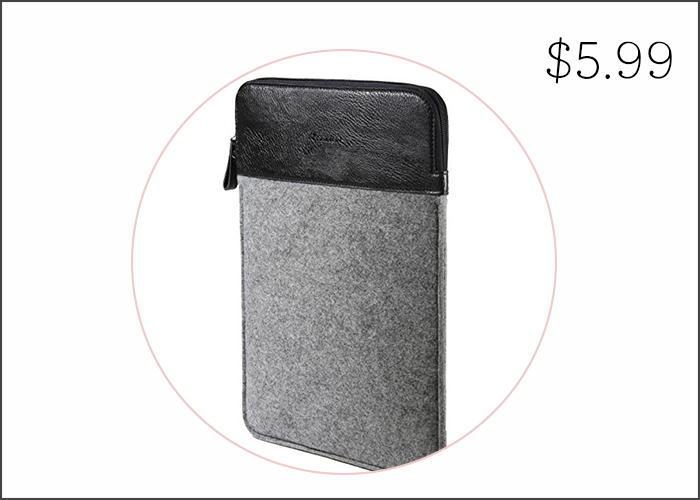 70% off. For the last three years, I've been using almost this exact light grey felt computer bag to bring my laptop around with me while working out of my apartment. It's no fuss and inexpensive, and gets the job done. The one above is a little fancier than mine, as it comes with a zipper closure that's shockproof, which helps keep your laptop safe and sound no matter where you go. It's a steal for $6 today, so if you're looking for something to keep your laptop safe, this could be exactly what you need.
8. Neet Organic Bamboo Dish Rack Folding Countertop Dish Drying Rack Wooden Utensil Dryer 2 Tier BDR-306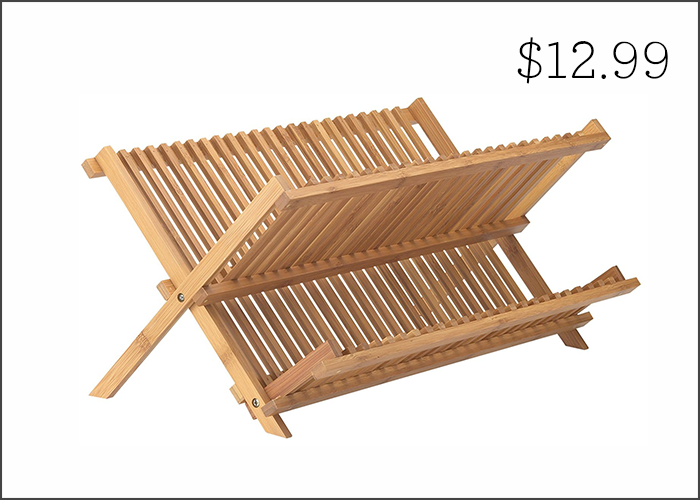 31% off. At home, we use a drying mat to store washed dishes on, since we need something that we can keep out of the way when it's not it use. However, if we did have room for a a standup drying rack, this one would be what I'd buy. It's simple and elegant, and made of natural materials, which is always a great look in any kitchen.
9. ZESPROKA Kitchen Wall Pot Pan Rack,With 10 Hooks,Black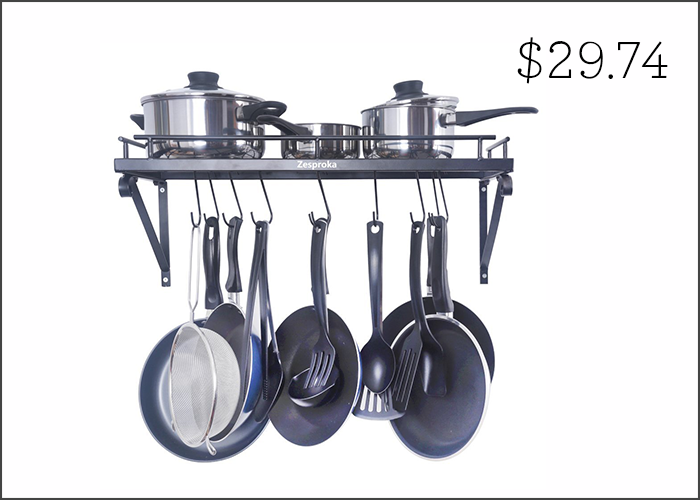 48% off. Chelsea has a gorgeous pot rack in her kitchen, which you might have spotted in her Instagram at some point. I've always dreamed of having one, and I think it makes a space feel so much more rich and inviting. Not to mention, it keeps all your cooking supplies organized and easy to navigate around. This one is on steep sale today, so if you, too, are looking to make your kitchen more streamlined and efficient, a pot rack could be the way to go!
10. Sagaform Wine Carafe with Oak Stopper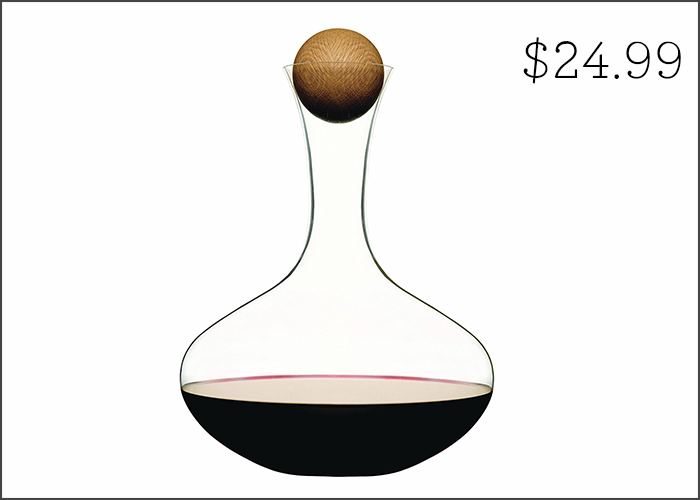 28% off. I've seen a fair number of wine decanters in my searches online for fancy house warming/wedding/shower presents for friends, and this one caught my eye as soon as I saw it. I absolutely LOVE the circular oak stopper on top, which looks minimalist and stylish. Normally, a wine decanter isn't something I'd advocate for spending a lot of money on, but $25 seems a reasonable enough price point for a meaningful (and beautiful) gift for a special occasion. If you know someone who might need one of these, check it out!