TFD's Weekly Amazon Prime Super-Sale Roundup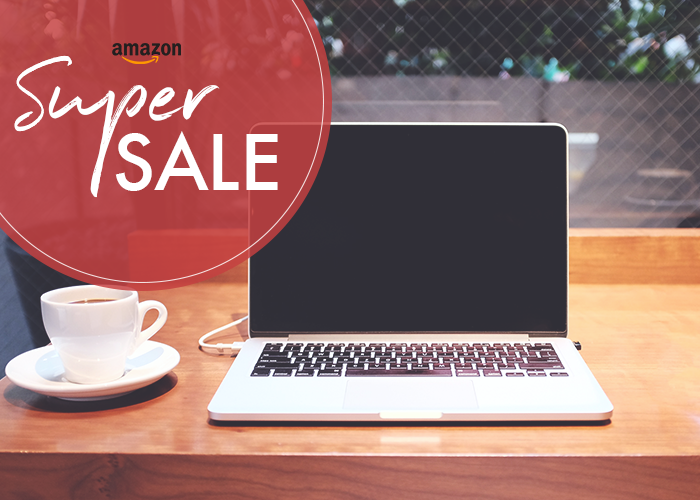 This is our now-weekly roundup of awesome, useful products currently at a big discount on Amazon. From the bigger investment items your home needs to the things that are nice to have, we'll be letting you know when the stuff you've been wanting anyway has gone on sale (sometimes up to 66% off) so you can get the best deal possible!
 1. 4-Tier Shoe Rack Organizer Storage Bench – Holds 24 Pairs – Organize Your Closet Cabinet or Entryway – Easy to Assemble – No Tools Required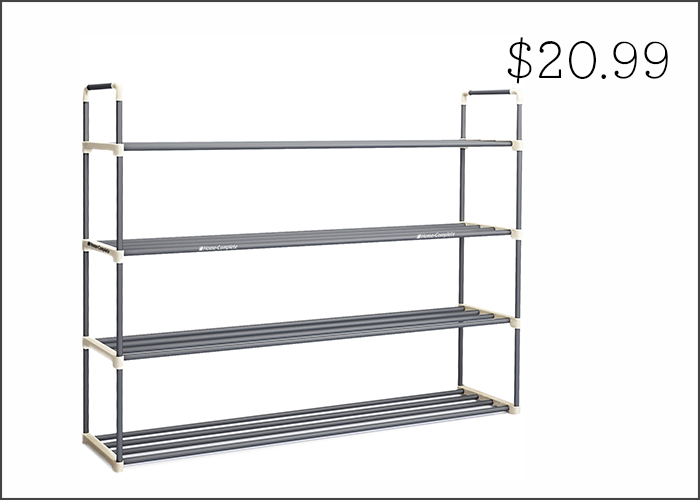 62% off. This four-tiered shoe rack/organizer/bench is the perfect thing to slip into a closet, tuck into an entry way, or put into a mud room. It's easy to assemble (no tools required!), inexpensive, and on steep discount today. It's not the most elaborate or stylish rack, but it gets the job done and looks very minimalist. So, it's pretty easy to blend into the background when it's filled up with shoes, baskets, jackets, and other goodies.
2. Mr. Coffee Automatic Dual Shot Espresso/Cappuccino System, ECMP50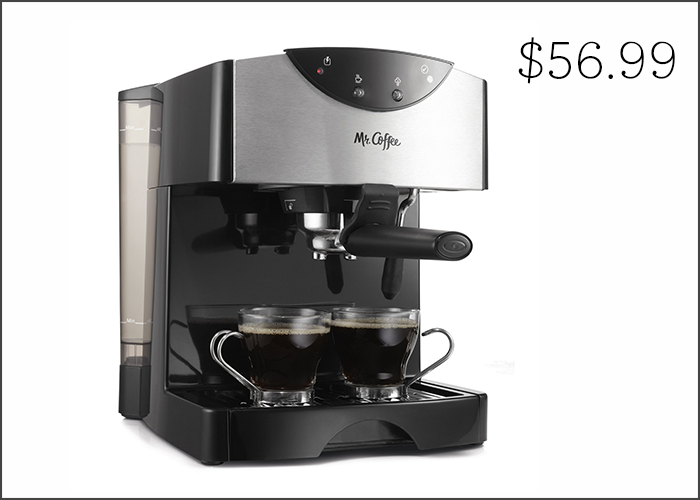 43% off. I've featured coffee pots, drip coffee machines, coffee presses, and the like on these roundups before, but never an espresso machine. That's because the things are usually so darn expensive and not worth the hundreds of dollars they're usually priced at — my moka pot works just fine thank you very much! However, when I stumbled upon this one, I perked up and took notice at the very low price point. The ratings are extensive (over a thousand reviews) and solid (it gets 4.5/5 stars!). If you're looking to up your morning routine by having access to espresso at home, check this baby out.
3. Kivors 15 15.6 inch Water-resistant Shakeproof Oxford Fabric Laptop Bag Messenger Shoulder Bag Case Briefcase with Shoulder Strap and Multiple Pockets for Laptop, MacBook, Notebook Computer, Ultrabook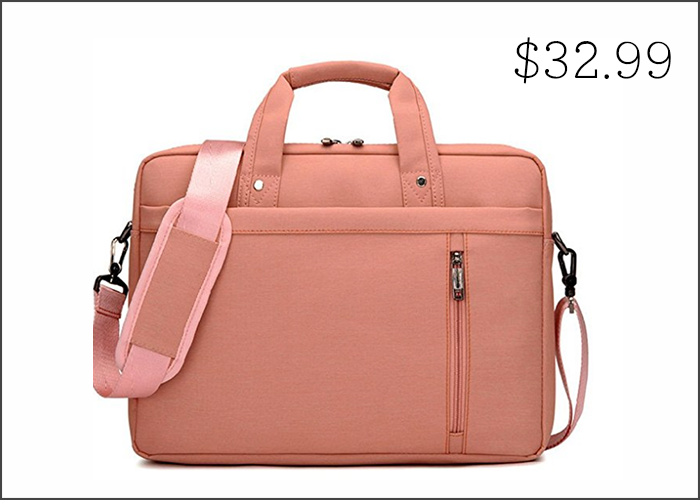 49% off. Recently, I opened up my purse to remove my laptop from the case only to find that the one edge had completely frayed and stared coming apart at the seam. No bueno. Thus began the hunt for a roomy, durable, and (somewhat) stylish computer bag. I wanted something ideally water-resistant, with enough room for my portable external harddrive, my mouse, some spare batteries, a slim day planner, and my earbuds. Of course, there were a ton of beautiful designer ones, but I like the simplicity of the one above, which is inexpensive and on sale today! It comes in four lovely colors — grey, black, blue, and pink — and meets all my needs. I may have found a winner!
4. WD 1TB Elements Portable External Hard Drive – USB 3.0 – WDBUZG0010BBK-WESN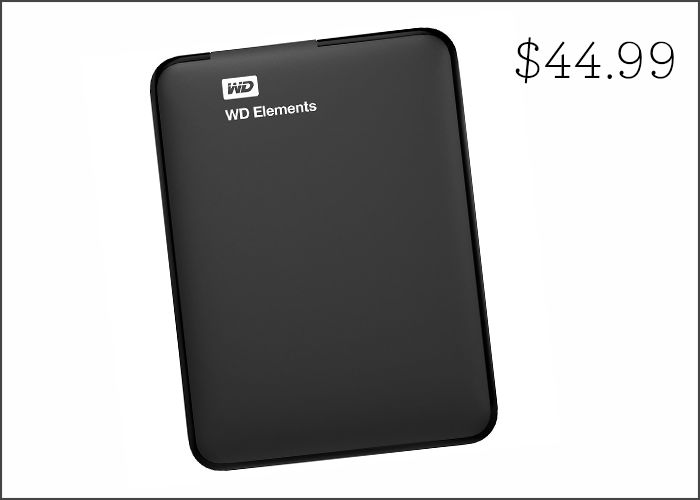 19% off. Speaking of having enough room to store all my items along with my computer, I've been in the market for (another) backup harddrive that I can leave at home while I travel. I already have like, three, but what the hell, better safe than sorry!) This WD basics version is great, and I've used it before during college, and it's the perfect thing to secure files and documents that are too precious to not have duplicates of. It dawned on me last year that as the sole designer at TFD, if something happened to my harddrive, it would be catastrophic. So, I've been obsessively backing up ever since, and you should too!
5. Ladies Stylish High Waist Leotards Gypsy Ruffle Off Shoulder Tank Top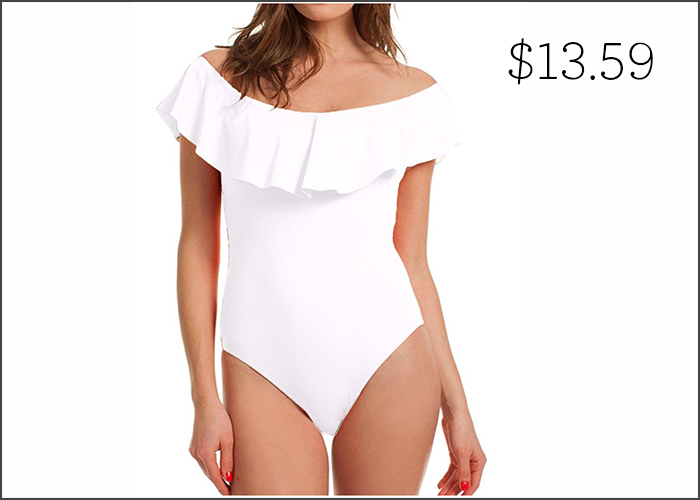 So, just hear me out for a second. Bodysuits and leotards usually aren't my thing, but since I bought so little by way of summer clothes this season, I'm picking up a few very versatile items that can be interchanged with a number of outfits. What I like about this bodysuit is that it pairs really nicely with a skirt, jeans, slacks, shorts, etc., and since I like my pants to fit a bit looser, having a close fitting top balances out the overall look.
6. John Boos RA03 Maple Wood Edge Grain Reversible Cutting Board, 24 Inches x 18 Inches x 2.25 Inches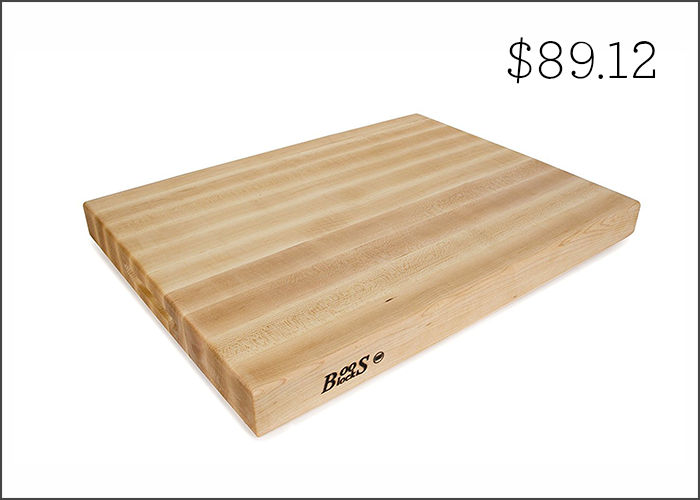 34% off. So, yes, technically $90 is a lot to spend on a cutting board. But a Boos cutting board is not just any old cutting board. It's seriously thick, solid wood, and high-quality — they last forever if you take care of them. Joe and I got a really nice cutting board as a wedding present from his aunt, and let me tell you, we use that thing every. single. day. Literally every day. I can't pick an item in my kitchen that is more worthy of spending money on. If you have been looking at these in the past, they're 34% off today, so it could be the right time for you.
7. Running Belt – Fanny Pack – iPhone 6 , 7 Plus Pouch for Runners – Best Fitness Gear for Hands Free Workout – Reflective Waist Pack by Sport2People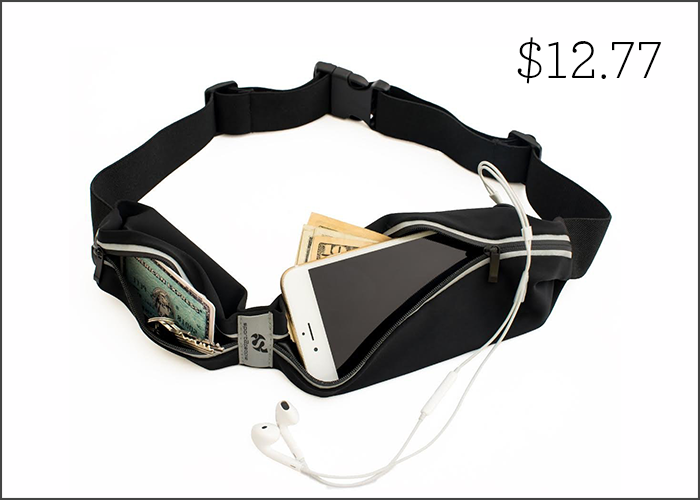 66% off. When I go running I typically run with my phone in my hand, which is not ideal — it's slipped out of my sweaty palms more times than I can count. I purchased this running belt this AM, because I desperately need one, and IDGAF if people think I'm lame for running with a fanny pack. Going hands free is more than worth it to keep all the essentials on me that I might need while out. This guy is 66% off today, which is one sweet, sweet deal. If you, too, need to upgrade your workout/running routine, this is the answer.
8. Parasol Baby Wipes – 9 Packs of 72 Count, 648 count total (lid type may vary)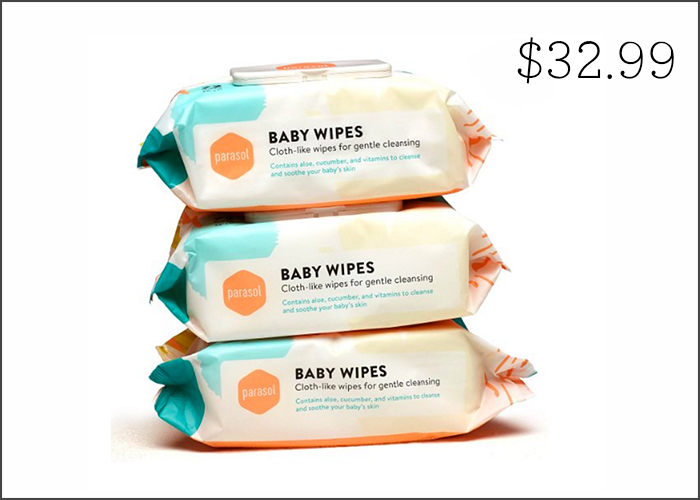 32% off. The single biggest concern I hear from new parents is just how expensive all the baby supplies are, from diapers, to wipes, to formula, and everything in between. I can't vouch for the brand listed above, but they get very high ratings online. And, they're 32% off today!
9. Cartman Orange 39-Piece Tool Set – General Household Hand Tool Kit with Plastic Toolbox Storage Case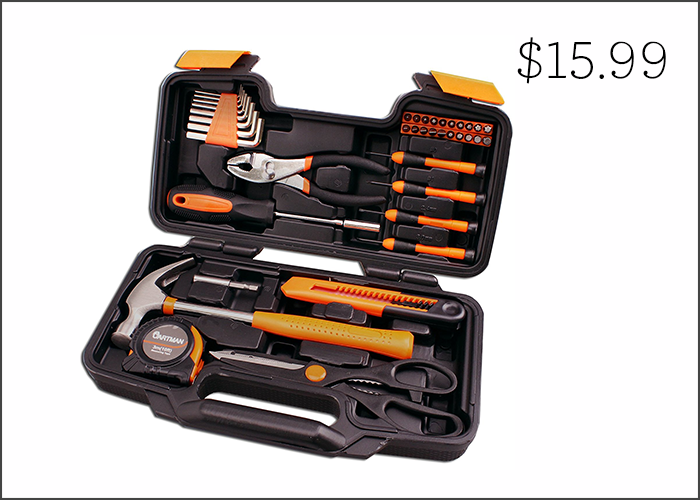 47% off. In one of our recent YouTube videos, Chelsea mentioned the need for every woman to have a basic essential toolkit for herself at home, so she can do simple repairs without needing to call and pay someone else to do it. Amazon has an awesome 39-piece toolkit on sale for 47% off today. This set is no frills, but has everything you need to take care of basic home repairs. It's also very affordable at the $15.99 price point, so grab one today if your home is without one.
10. Grand Patio Premium Steel Patio Bistro Set, Folding Outdoor Patio Furniture Sets, 3 Piece Patio Set of Foldable Patio Table and Chairs, Orange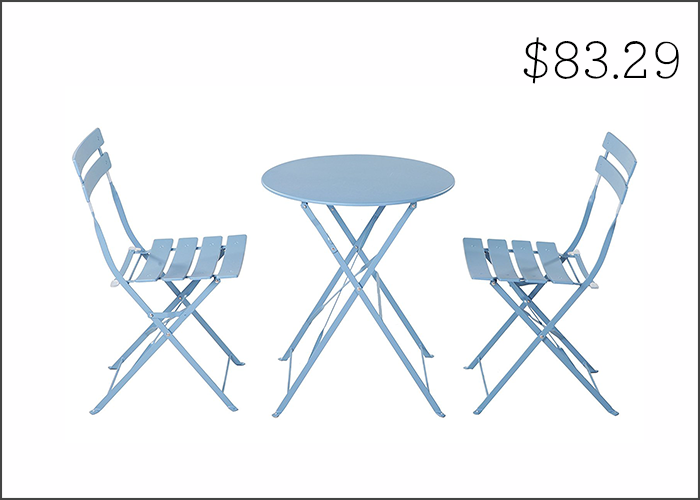 51% off. I've been following along a friend who lives out in LA, who recently purchased a small bistro patio set similar to this one. She's been on her Instagram stories every morning going on and on (in the most charming way) about how her patio is now her favorite space to hang out in, in all of LA. She loves having her morning coffee out there, and a cocktail late at night with her boyfriend. A simple outdoor table and chair bistro set, like the one pictured above, is a powerful transformative piece of furniture that can get you A LOT of extra mileage out of your outdoor space. And, at a little over half off, it's the perfect time to pick one up.