TFD's Weekly Amazon Prime Super-Sale Roundup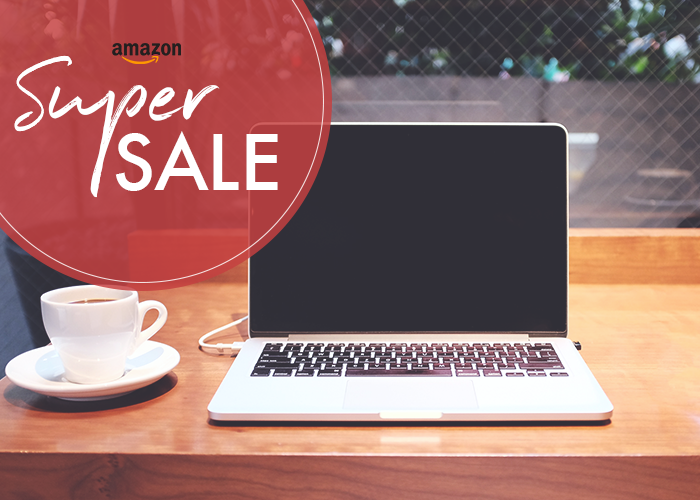 This is our now-weekly roundup of awesome, useful products currently at a big discount on Amazon. From the bigger investment items your home needs to the things that are nice to have, we'll be letting you know when the stuff you've been wanting anyway has gone on sale (sometimes up to 76% off) so you can get the best deal possible!
1. Homasy 4 Piece 2″ Spice Herb Grinder, Tobacco Spice Herb Weed Grinder with Pollen Scraper, Zinc Alloy Material Made, Razor-sharp Teeth – Black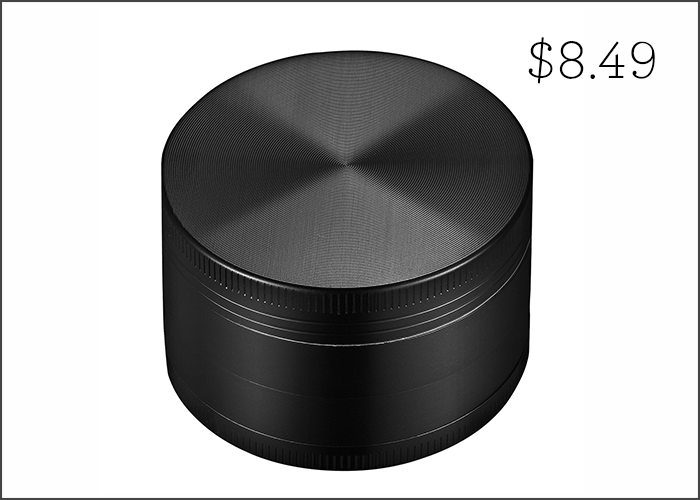 47% off. So, you can't really tell from this somewhat dull looking photo, but this spice and herb grinder is actually pretty rad. It basically lets you use whole herbs and spices in your cooking by grinding them down in this easy-to-use handheld grinder. It has a magnetized lid, which will keep stuff from falling out, and is made from high-quality materials. It's almost half off today, so it could make the perfect gift for the foodie in your life!
2. StorageManiac Foldable Pop-Up Mesh Hamper, Laundry Hamper with Reinforced Carry Handles, Pack of 2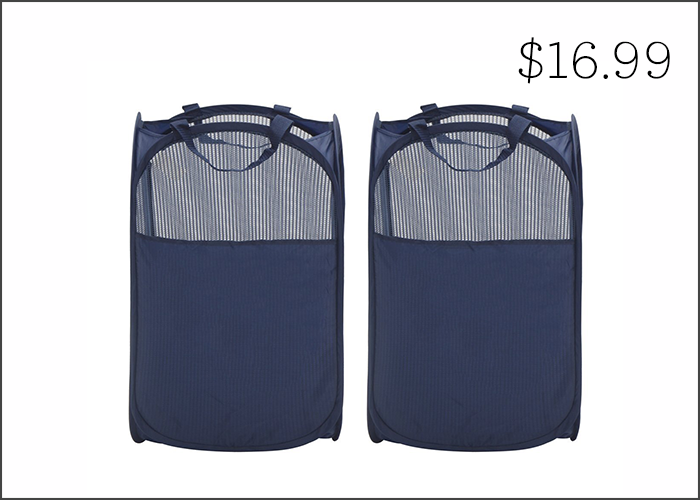 58% off. A pop-up hamper is the PERFECT addition to any college student's back-to-school supplies. I had one for four years, while I did laundry on campus, and it served me well. It's great that these are easy to fold up and throw into the trunk of your car, and this one comes with reinforced handles, so it'll last a good long while. Over half off today, so grab one now!
3. Women's Floral Print Round Neck Sleeveless Long Maxi Casual Dresses Small Blue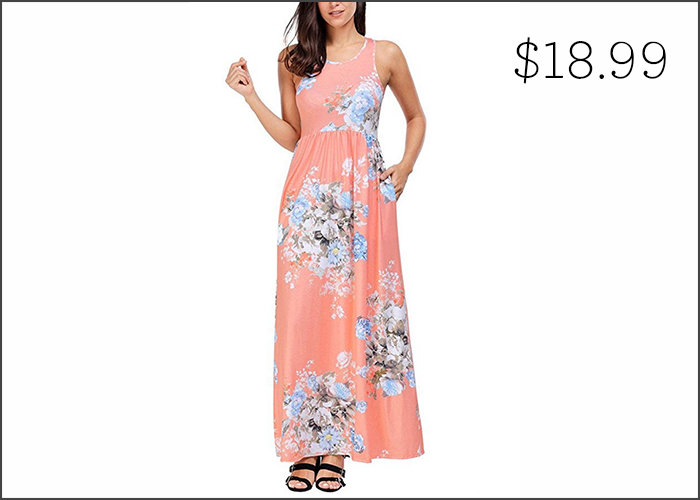 73% off. For the last week and a half, I've been hanging out in Aruba on family vacation, and the number of gorgeous floral patterned dresses, rompers, and bathing suit cover ups I've seen while here is unreal. I brought a smooth zero festive floral patterned clothing items, and I felt like I was practically dressed for a funeral in comparison to everyone else here. Lel. I found this beautiful dress the other day and am thrilled to see that it's a whopping 73% off. Time to inject a bit of brightness into my summer wardrobe while I have the chance!
4. Hynes Eagle Stylish Doctor Style Canvas School Backpack Travel Bag for Men Women 24 Liters Dual Pockets Navy Blue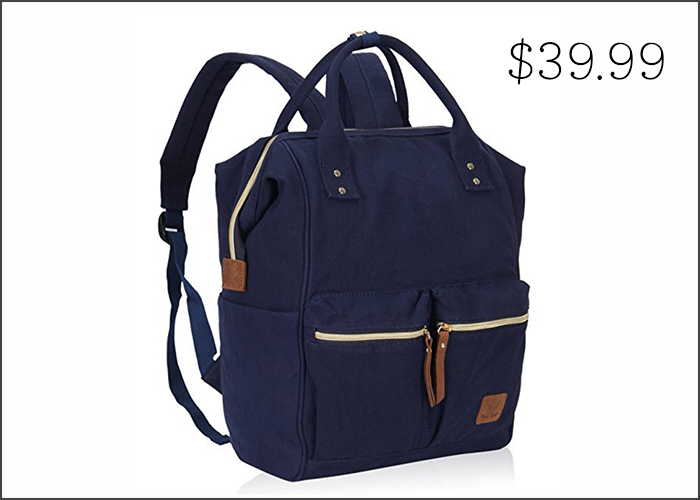 46% off. This stylish, canvas backpack comes in a wide variety of colors and two different styles (one with a double pocket in the front, and one without), and it clocks in at the very reasonable price of $39.99. This could be another great back-to-school supply, and would store everything you need for class in one lovely location. Check it out if you're in the market for one!
5. SUNGAIT Vintage Round Sunglasses for Women Erika Retro Style (Black Frame Matte Finish/Grey Gradient Lens)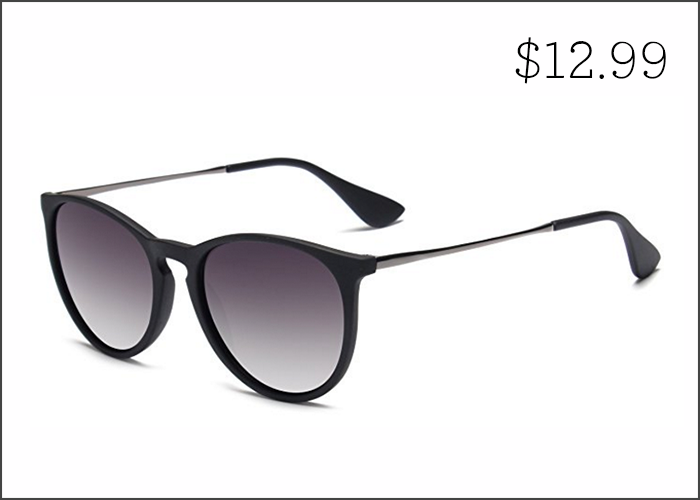 68% off. The other day, I watched in horror as my friend's beautiful, designer, Ray Ban sunglasses blew off her head with a gust of wind and into the ocean. Sigh. That's exactly why I keep one pair of cheap, inexpensive sunglasses to wear out on the water, to any physical outdoor activity, or any other event where I feel there's a greater chance of losing them. I sought out this deeply-discounted pair online, which are fashionable, cheap, and a great alternative to an expensive pair you don't want to lose.
6. Neutrogena Ultra Sheer Dry-Touch Sunscreen, Broad Spectrum Spf 45, 3 Fl. Oz., Pack Of 2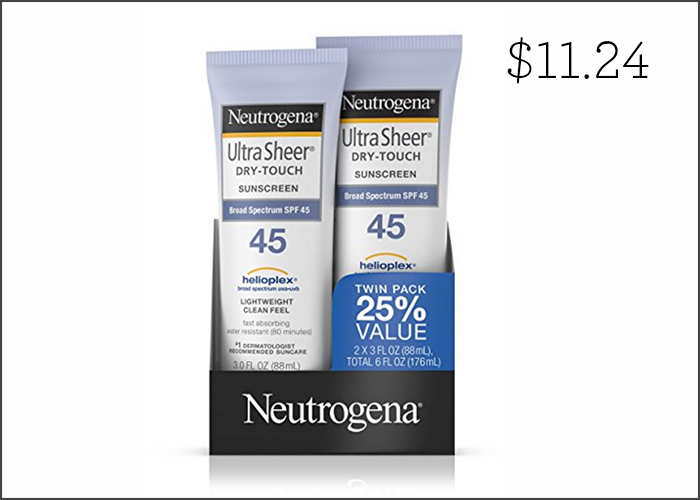 25% off. This is hands down my favorite brand of sunscreen — it goes on smooth, doesn't clog my pores, or make me break out, and smells nice. It's also the Amazon #1 Best Seller in sunscreens, so I'm not alone! Usually, a single bottle of this at Walgreens or CVS costs over $10 on it's own, but this pack comes with TWO for the low price of $11.24. Stock up now if you too enjoy this brand!
7. S-ZONE Women's Cowhide Genuine Leather Small Purse Handbag Crossbody Shoulder Bag Upgraded Version (Black)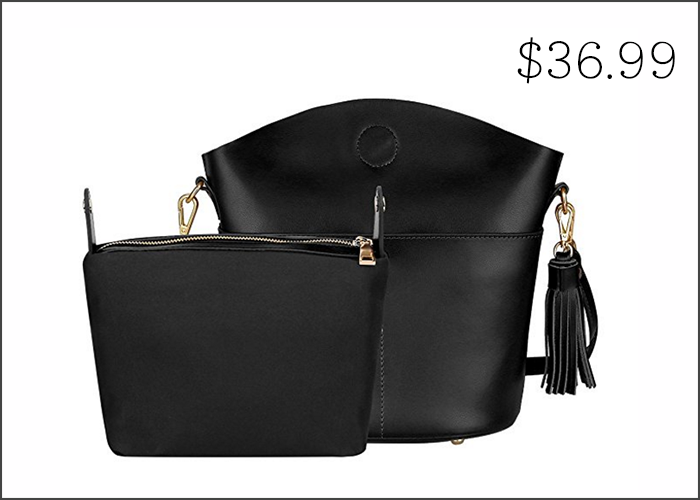 43% off.  Normally I try not to buy leather products, but it is nice to have one high-quality leather purse that will last years. This genuine leather crossbody bag is versatile, neutral, and chic as hell. It comes with an internal compartment to hold your phone, keys, and wallet, so all your stuff stays neat and organized. Check it out if you're looking for a worth addition to your closet.
8. Homitt Magnetic Screen Door with Heavy Duty Mesh Curtain and Full Frame Velcro Fits Door Size up to 34″-82″ Max- Black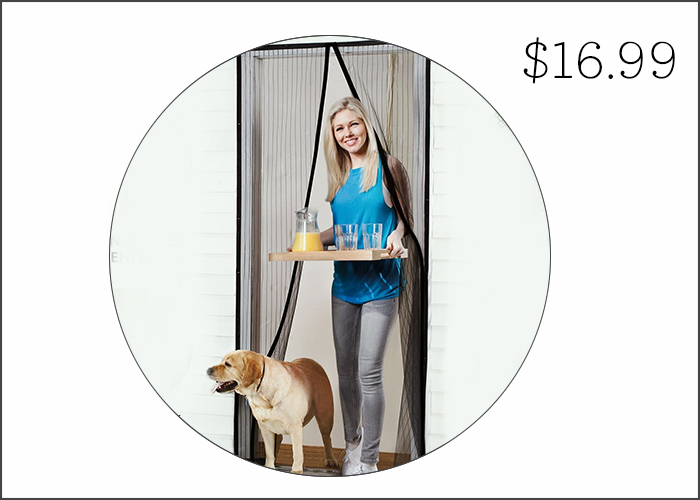 58% off. First, let's take a moment to appreciate that adorable pup following it's owner outside to what I imagine is a charming summer picnic. Secondly, notice that useful-as-hell magnetic, mesh screen door. My parents had one of these when we were growing up, and it keeps out bugs and makes it easy to go in and out of the house with your hands full, and without having to close the door behind you. A worthy item to have in the home, and it's nearly 60% off today!
9. Portable Salad Container 2 Pack For Lunch To Go Includes Plastic Salad Shaker with Free e-book, Plastic Dressing Containers and Forks Compact and Travel Friendly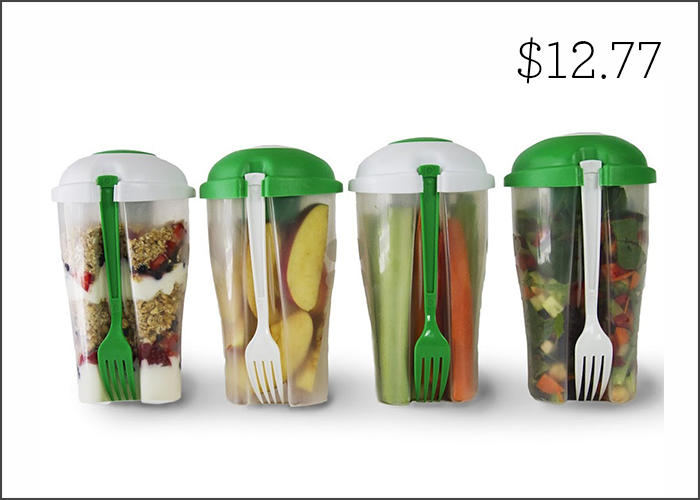 41% off. Normally, a lot of those to-go containers for work lunches seem too bulky or intricate, with four different compartment, lids, snaps, and seals, etc. I like that this to-go container is super simple — just a giant cup — and comes with a to-go fork. It's always the thing I forget to pack with bringing lunch someplace, and this one makes it foolproof. It's on solid discount today, and is on sale for the low price of $12.77 for a pack of TWO. Awesome deal! Check it out.
10. Kisreal Mini Stereo Bluetooth Speaker Portable Rechargeable Wireless Speaker 3D Surround Compatible with Smartphones, Tablets and MP3 Devices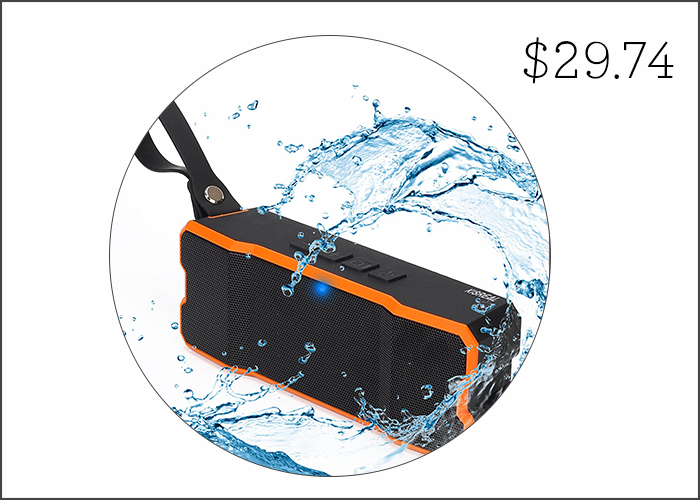 67% off. A bluetooth waterproof speaker for summer, how rad! This one is on sale for almost 70% off, and it's well worth the money is you're the kind of person who likes to take music on-the-go for social outings. It also gets glowing, solid reviews. Check it out if you're in the market for one!