TFD's Weekly Amazon Prime Super-Sale Roundup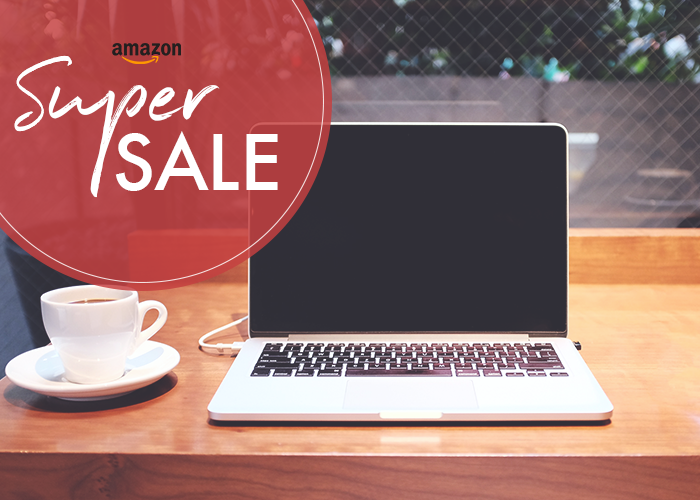 This is our now-weekly roundup of awesome, useful products currently at a big discount on Amazon. From the bigger investment items your home needs to the things that are nice to have, we'll be letting you know when the stuff you've been wanting anyway has gone on sale (sometimes up to 77% off) so you can get the best deal possible!
 1. DHC Mascara Pro Double Protection – Black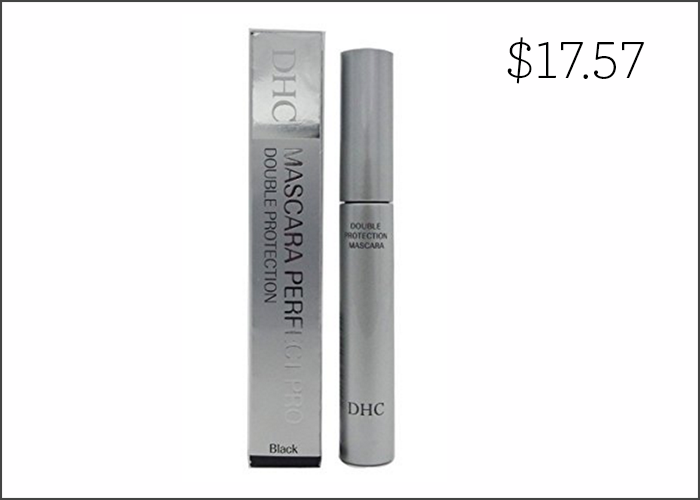 5% off. SO! I know that 5% off isn't much, but you guys, this mascara fucking rocks and I absolutely love it. I purchased a tube of it a few weeks back and have been loving the results ever since. I've gone through a lot of mascaras in my day — I wear that + a winged liquid eyeliner every day — so I've seen my fair share of good and bad ones. This one requires literally no makeup remover whatsoever to take off, only warm water, and this stuff does. not. smudge. It's well worth the investment, so check it out if you're in the market for a high-quality kickass mascara.
2. Tablet Stand Multi-Angle, Lamicall iPad Stand : Desktop Holder Dock for iPad mini Air 2 3 4 Pro, iPhone 5 6 7 Plus, Nintendo Switch, Nexus, Accessories, Samsung and Other Tablets (4-13 inch) – Gray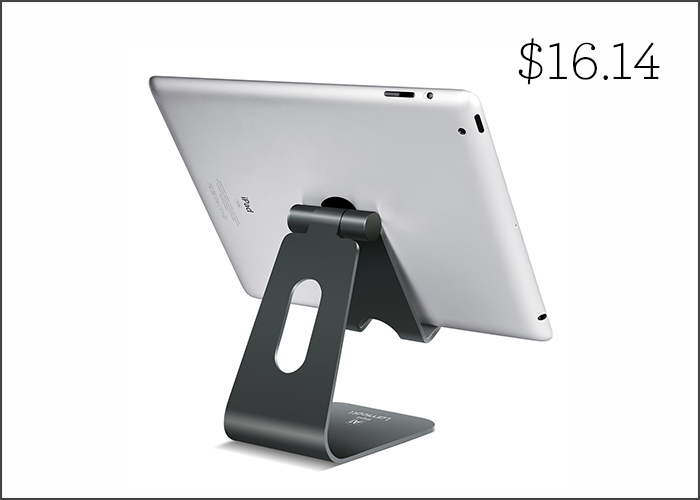 77% off. Last year, I bought my dad one of these as part of his birthday gift, and he uses it every single time he cooks or bakes something. It's insanely useful because it keeps the recipe you're following propped up and easy-to-read while your hands are covered in flour. Lel. It's also a great way to watch movies and TV shows, or even play games. It's on steep discount today, so if you're interested in one of these check it out!
3. Good Housekeeping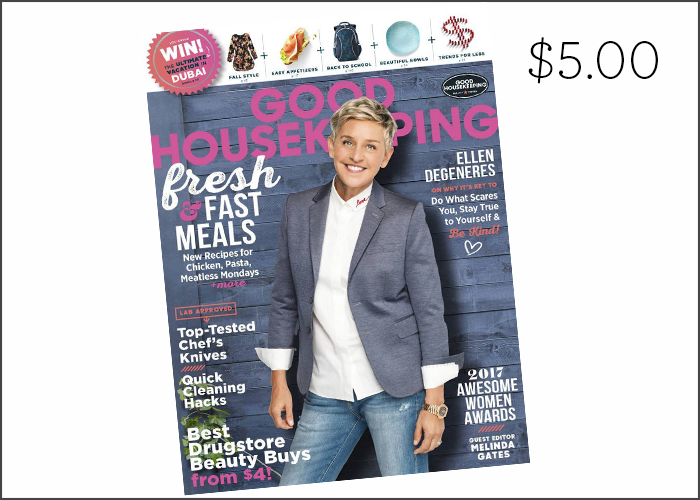 88% off. Good Housekeeping is one of my absolute favorite magazines to read. I've been flipping through the issues for the last eight years, and I can always rely on it for their cleaning, cooking, style, and beauty tips, which are always on point. I know it's geared toward moms, but I've always loved the cozy interiors and the feeling of opening up this magazine while curled up on the couch with a cup of tea.
4. Hamilton Beach 49980A Single Serve Coffee Brewer and Full Pot Coffee Maker, 2-Way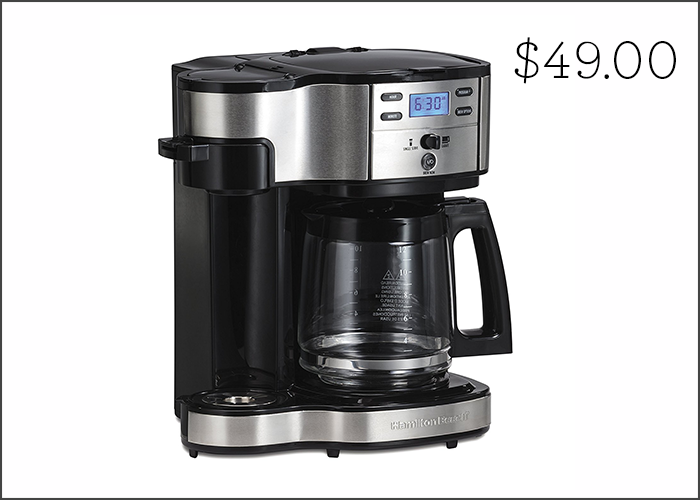 45% off. How adorable is this guy?! This coffee pot not only brews a full pot of coffee, but it's also got a little compartment on the side to fill up an on-the-go thermos. You can set a automatic brew timer on this thing, so all you have to do it set it up the evening before and your morning routine will go a hell of a lot smoother. It's on solid discount, AND it's the #1 Best Seller in the category. Great for college students!
5. Bentibo Women's High Waist Yoga Spandex Pant – Grey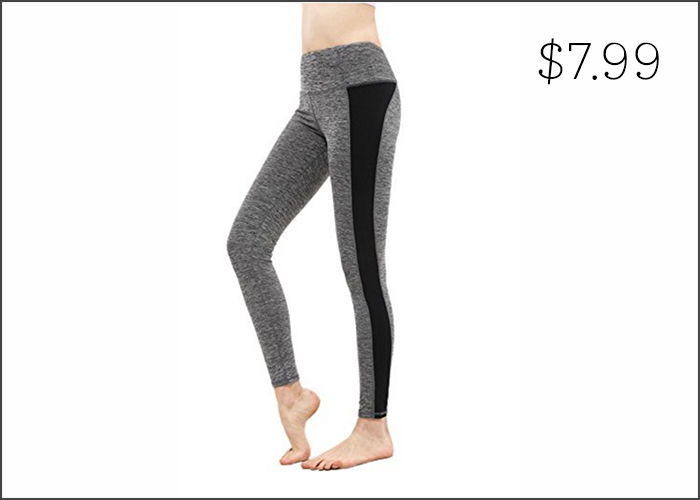 38% off. I've written on here before about how overpriced workout clothes tend to be, and how you can get swept up into feeling like you need them when you're surrounded by fabulous, well-dressed women in your Tuesday evening yoga class. (No??? Just me??) Anyway, this stylish, comfortable, and well-reviewed pair of workout leggings would be the perfect addition to your closet and ideal to wear around the house for the upcoming cold-weather season.
6. Hoppa 23″ Lightweight Wheeled Shopping Trolley, Hard Wearing & Light Weight Polyester Rolling Push Trolley, 47L, 3 Year Guarantee (Navy)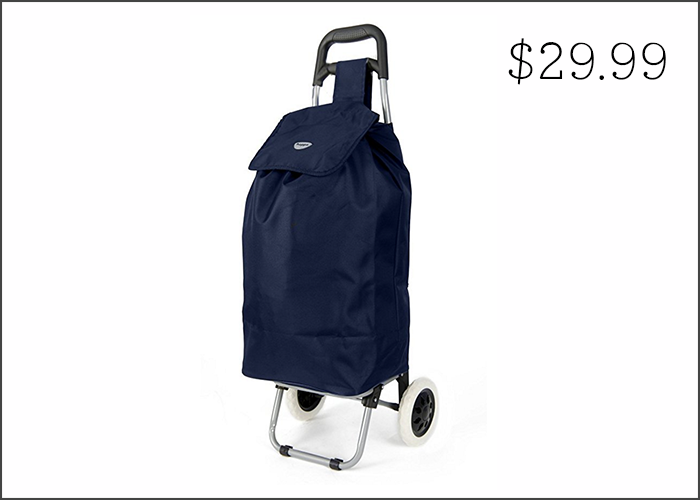 40% off. As someone who lives in a big city, the idea of trekking to and from the grocery store with all the week's supplies can feel a teeny bit daunting. I usually have to sync up with Joe's schedule so we're both on hand to carry the bags back, OR one of us has to go alone, in which case there's a limited number of things we can get. This rolling shopping trolley is a gift from above, and would make grocery shopping so much easier. It's got a three-year warranty on it AND it's lightweight.
7. Mrs. Meyer's Merge Clean Day Scented Soy Candle, Geranium, Small, 4.9 Ounce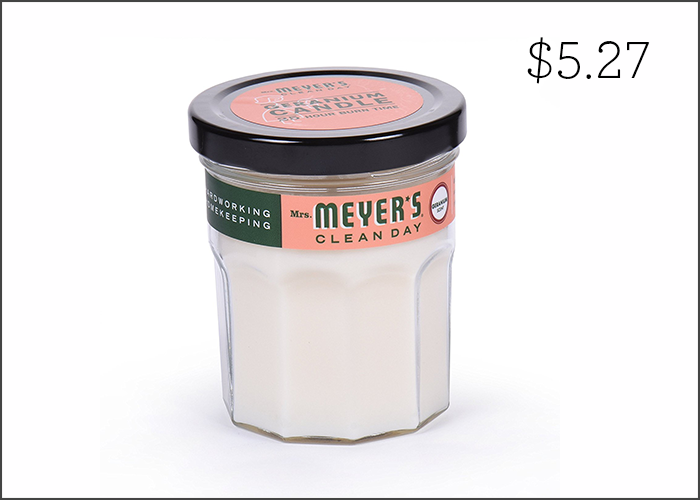 36% off. If you indulge in the wonderfully scented candles for the fall and winter season, I envy you. Since my living space is so small, if I light more than one pumpkin spice, vanilla, or other strongly smelling candle, the smell becomes so cloying and overwhelming and starts to give me a serious headache. I obviously love the look and feel of lit candles all throughout the apartment, so I've been buying subtly-scented soy candles instead. And, the Meyer's brand is one of the best out there IMO. They burn long and clean and are non-toxic. The jars are also chic as hell, and Chelsea and I both reuse them as storage for makeup brushes and other toiletries. They're on a pretty nice discount today, so check them out!
8. Emerson MWG9115SB, 1.2 Cu. Ft. 1100W Touch Control, Stainless Steel Microwave Oven with Grill (Certified Refurbished) (1.2 cu. ft., Black)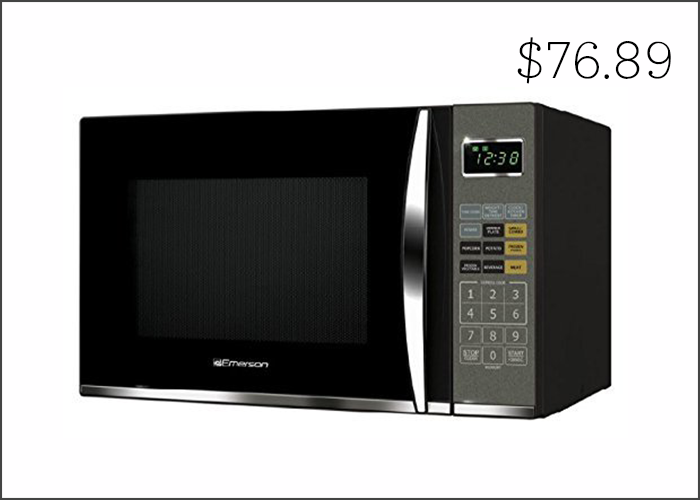 15% off. Attention college students, if you're looking for a high-quality microwave to split amongst you and your roommates, look no further than this beauty. It gets awesome reviews, is ranked number one in the category, and is on a respectable discount today. Could be a nice option for heating up all that ramen. (Just kidding, us TFD-ers know how to whip up a solid meal on a budget, eh??)
9. Owl Utensil Holder by Comfify – Decorative Ceramic Cookware Crock & Organizer, in Lovely White Color – Utensil Caddy and Perfect Kitchen Ceramic Décor Gift – 5″ x 7″ x 4″ Size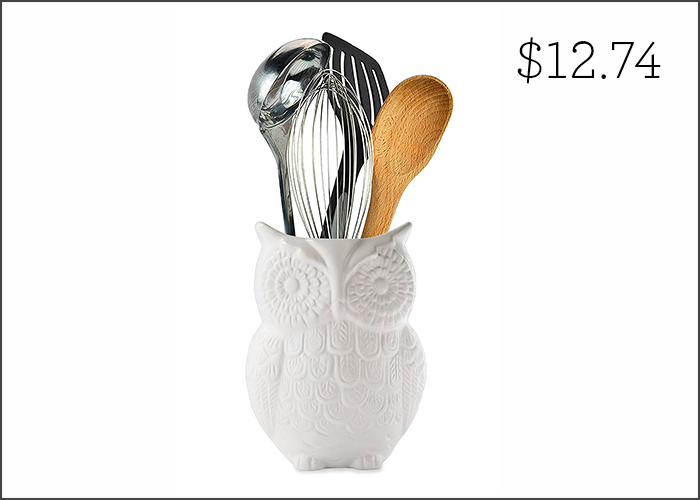 68% off. Another great one for college students going back to school. This adorable owl jar is functional, stylish, and inexpensive. It looks like it's from Anthropologie, sans the expensive AF price tag. It's on super sale today, so you'll nab a pretty sweet kitchen ornament for a fraction of the price. Hell yes, no other thoughts needed.
10. D-Link Wireless AC1900 Dual Band WiFi Gigabit Router (DIR-880L)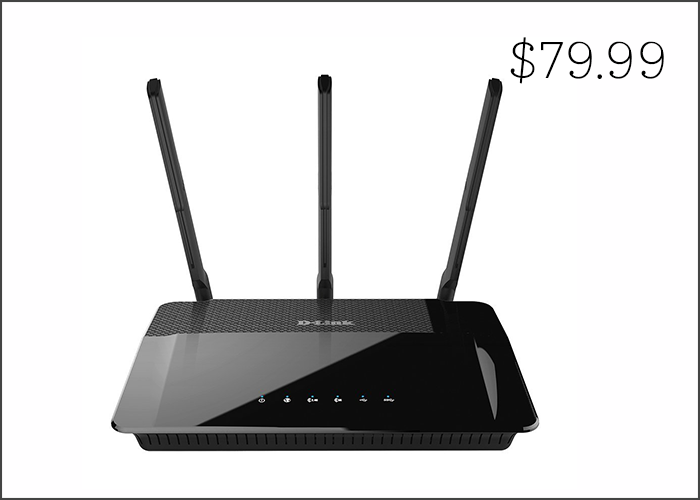 56% off.
 So, I'm not going to pretend like I know my way around one of these since I'm not usually the one who hooks up electronics/manages internet in our household. BUT, what I do know is that this guy is on mega sale right now for over half off what is a pretty expensive piece of equipment. This wireless router snags a four out of five star rating, and gets solid reviews. If, for some reason, you're looking to buy one of these for your home, this deeply-discounted model is worth checking out!