TFD's Weekly Amazon Prime Super-Sale Roundup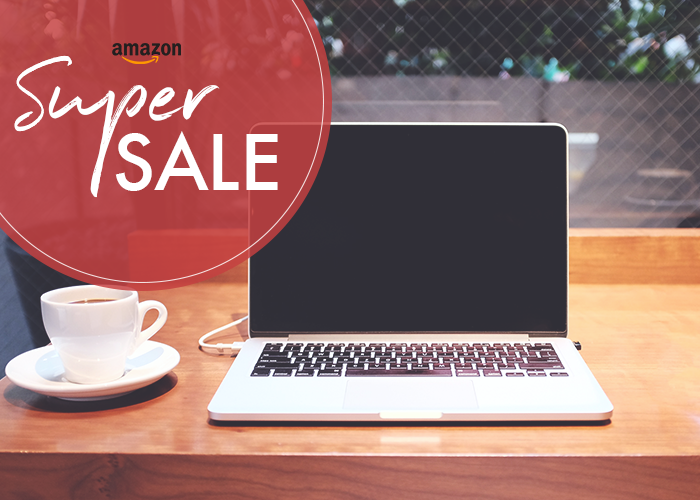 Hello all! Welcome to this week's roundup of awesome + useful products currently at a big discount on Amazon. From the bigger investment items your home needs to the things that are nice to have, we'll be letting you know when the stuff you've been wanting anyway has gone on sale (sometimes up to 73% off) so you can get the best deal possible! Thanks for reading — let's jump right it!
1. Mpow Bluetooth Headphones Over Ear, Hi-Fi Stereo Wireless Headset, Foldable, Soft Memory-Protein Earmuffs, w/ Built-in Mic and Wired Mode for PC/ Cell Phones/ TV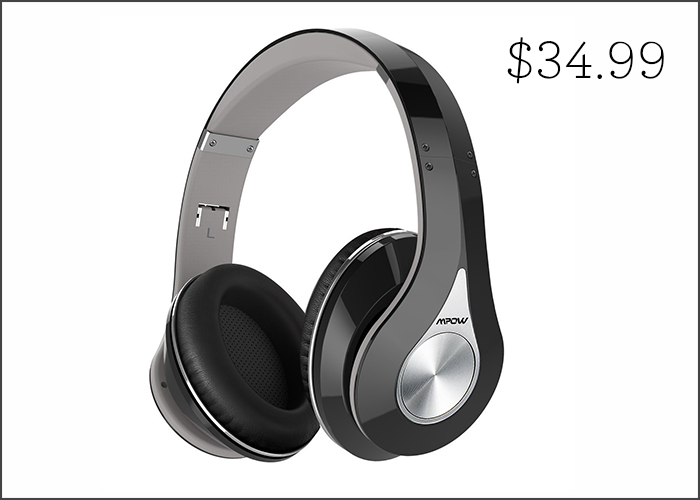 56% off. The weather is FINALLY getting colder here in NYC, and over-the-ear headphones double as earmuffs when the wind whips and your face starts freezing. Check out these awesome, highly-rated, sleek headphones that are a best seller in the category. Over half-off today as well! They're foldable, so you can easily slip them into your bag, AND they're wireless. Pretty much everything you could ever want in a pair. Ordering myself one now!
2. Intex Comfort Plush Elevated Dura-Beam Airbed with Built-in Electric Pump, Bed Height 22″, Queen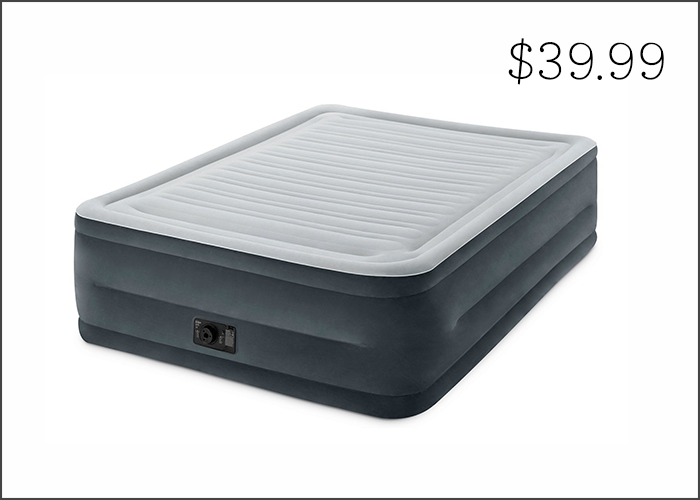 33% off. Nothing says, "I'm an adult who is 100% ready to host out-of-town guests" quite like having an air mattress tucked away in your closet at the ready. These things are amazing, and I actually find them to be quite comfortable. This queen one is an especially good deal at 33% off today. A couple specs: This version is waterproof (so your guests can drink wine or tea in bed and feel like they're truly at a bed and breakfast), is raised 22″ off the ground, and comes with an air pump. An awesome deal!
3. Landmann 25282 Barrone Fire Pit with Cover, 26-Inch, Antique Bronze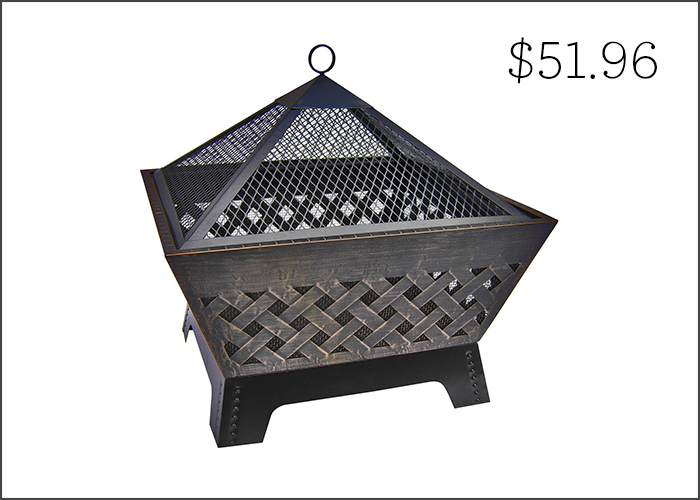 68% off. Having a fire pit in your backyard (if you have one) is a wonderful way to extend your living space to the great outdoors even when the weather gets cold. I have a few friends that have them, and going outside to sit by the crackling fire in the fall season (with a nice cozy sweater on and a beer in hand) is perhaps one of life's greatest joys. However, they can get expensive — so, if you're looking for one that won't break the bank, might I suggest the lovely option above!
4. Knit Winter Infinity Scarf for Women Fashion Thick Warm Circle Loop Scarves Beige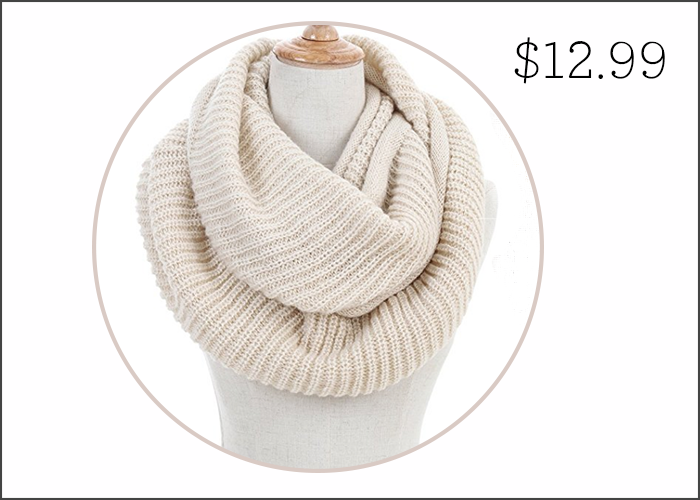 53% off. It's infinity scarf season! Woohoo! This knit one is pretty basic, but that means you can dress it up or down with a variety of outfits. Infinity scarves are great when you're on the go, because they don't get tangled up in anything inside your purse or bag, and they're easy to clean since they don't get caught up in the dryer. The one above comes in a few bold colors and is on deep discount today!
5. HyBrid & Company Women's Super Comfy Plum Cross V-Neck MIDI Dress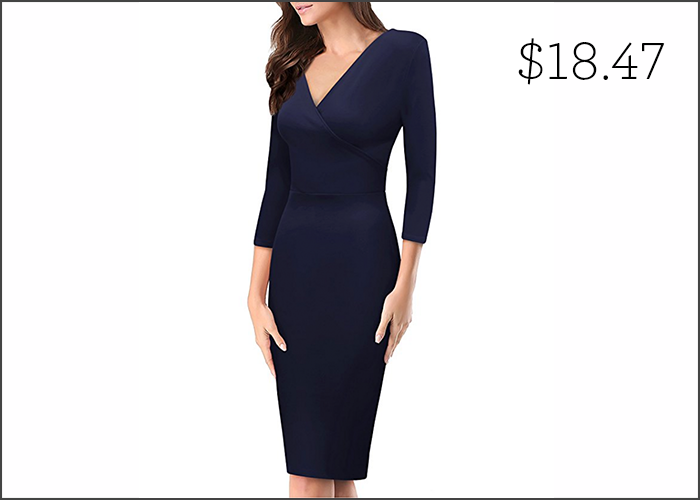 16% off. It's not easy for me to find a flattering, business-casual dress that looks stylish and doesn't hang limply at my sides, making me look like a potato sack. I find that a lot of ones I try on have too much heavy fabric that often makes me look 10 pounds heavier. I absolutely LOVE the dress above, which features a sleek silhouette that would define my waist and streamline the figure. It also comes in like, 20 different colors so it's nearly impossible not to find one you like. It's on respectable discount today and would be the perfect thing to wear to the office and then out to drinks with friends with a pair of heels and fun earrings.
6. Franklin Brass FBLDFT5-WSE-R, 27″ Hook Rail / Rack, with 5 Coat and Hat Flared Tri-Hooks, in White & Satin Nickel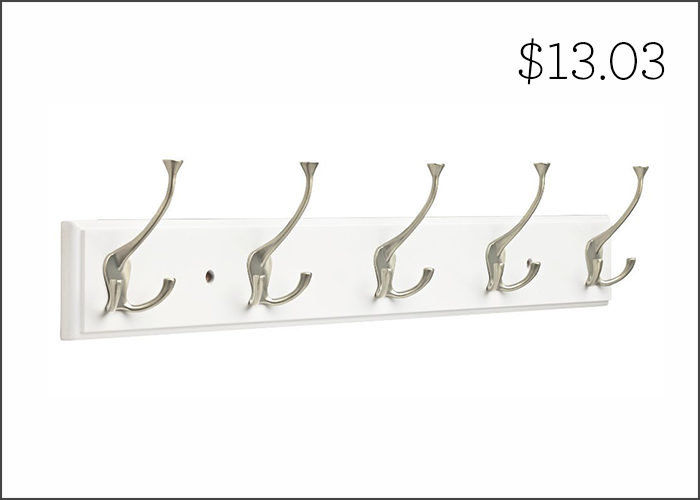 46% off. Very soon, TFD is going to be moving into its first-ever office, which is very exciting. It's got us thinking about storage and maximizing every inch of floor space so that it doesn't feel cramped. Originally, we thought about getting a coat rack but realized it would block out light and be clunky to navigate around. Wall hooks are the perfect solution to organizing a smaller space and would store coats, sweaters, and scarves neatly. This guy above is a bargain clocking in at a mere $13 today. If you're in need of one for your home, check this one out!
7. Adjustable Natural Wood Desktop Storage Organizer Display Shelf Rack, Counter Top Bookcase, Beige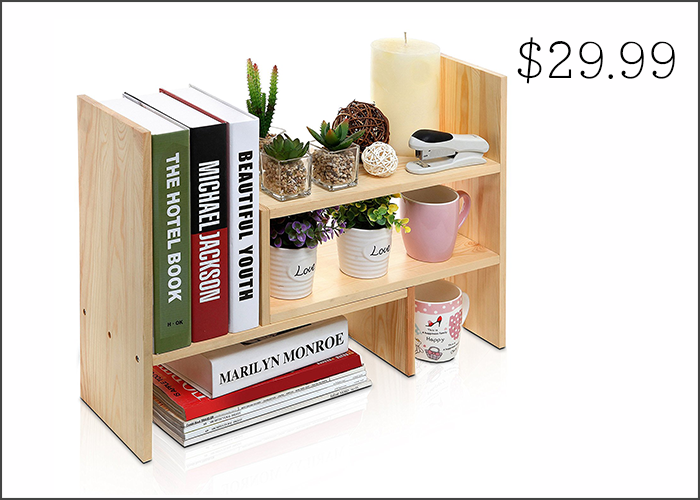 These wooden desktop organizers are everything I want them to be — sturdy, unfussy, simple, and functional. I love that the natural wood leaves room for creativity — you can go nuts and paint these whatever color you like to match the space they're going in.
 Whether you're using them to organize books and paper, or rather using them to display pretty things like candles, matches, notebooks, flowers, or mugs, they would certainly do the trick. They're adjustable and reasonably priced, so if you're looking for something to make your desk look more organized and put together, might I suggest these!
8. Beyove Women's Casual Open Front Cardigan Trench Coat Jacket With Pocket
21% off. After writing yesterday's "Design Your Life" post featuring Olivia Pope, all I can think about are chic wrap coats and how badly I want one. While you can go EXPENSIVE with these, and invest in a really beautiful one with leather trim and gold buttons, I don't have the kind of money to spend on something that's not going to keep me all that warm. I stumbled upon this one in particular and loved it. It's simple, chic, and inexpensive. The perfect buy to get my feet wet in the world of wrap coats. Muahahaha.
9. FITUEYES Computer Monitor Riser 21.3 inch 2 Tier Shelves Monitor Stand with keyboard Storage Space DT205401WB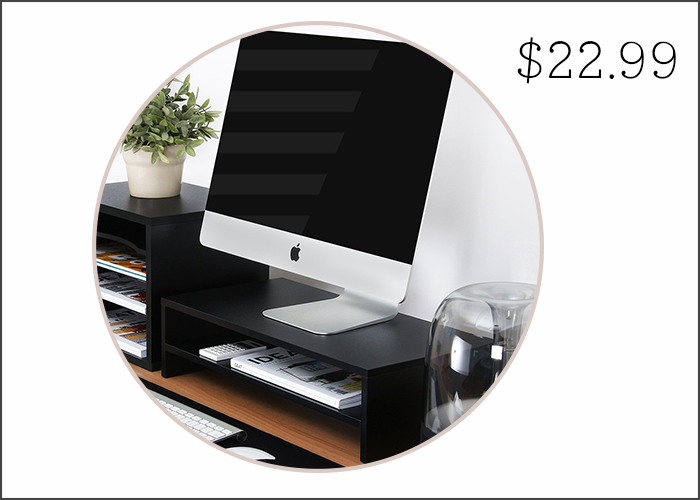 71% off. Going back to the TFD office and sourcing things to make it feel homey and functional, this computer elevator is a must-have for me. For too long, I've worked from home at a desk that was slightly too short for me, which meant my gaze was always focused slightly downward. Sometimes, after a long day of work, my shoulders and neck would ache so badly that I'd need to stand for the rest of the evening (sometimes even eating dinner on my feet). Taking care of your body properly while you work should be treated seriously — and having the right tools at your desk is key to that. If you don't already use something to elevate your computer screen a bit, you should, and this raiser/shelf combination is the perfect fit.
10. Radha Beauty Retinol Moisturizer Cream for Face and Eye Area 1.7 Oz – With Retinol, Hyaluronic Acid, vitamin e and Green Tea. Night and Day Moisturizing Cream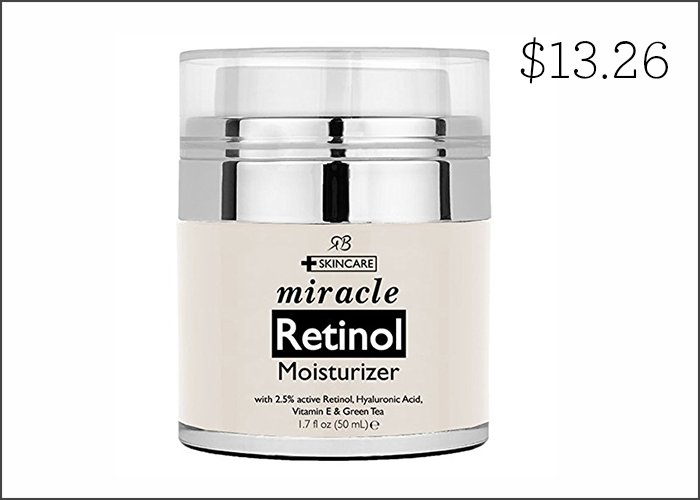 73% off. Closing out this week's roundup is this skincare "miracle" retinol moisturizer, which gets insanely high reviews and is cheap, cheap, cheap. When something on Amazon has around 4,400 reviews and snags a four-star rating, you know it's good. This (mostly) organic face cream is meant to be used once per day and leaves skin soft, glowing, and healthy looking. It's also on STEEP discount today, so why not give it a go to see if it can stand up to those over-priced moisturizers?