TFD's Weekly Amazon Prime Super-Sale Roundup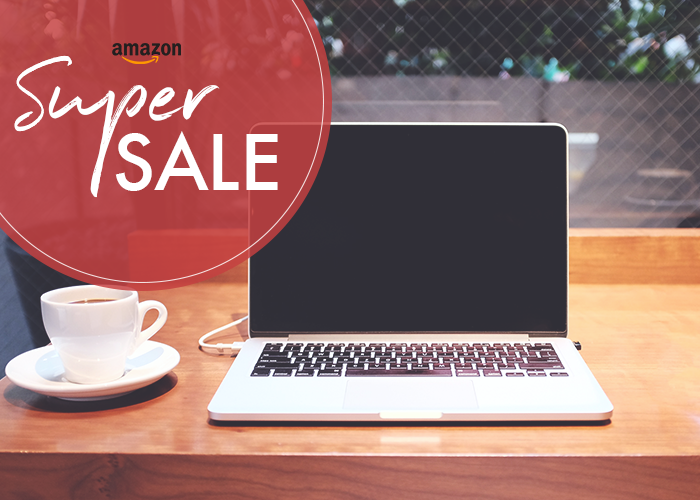 Hello all! Welcome to this week's roundup of awesome + useful products currently at a big discount on Amazon. From the bigger investment items your home needs to the things that are nice to have, we'll be letting you know when the stuff you've been wanting anyway has gone on sale (sometimes up to 78% off) so you can get the best deal possible! Thanks for reading — let's jump right it!
1. Chateau Home Collection Luxury 100% Ultra Soft Combed Cotton 500 Thread Count 4 Piece Sheet Set, Great Deal – Lowest Prices, FULL – BEIGE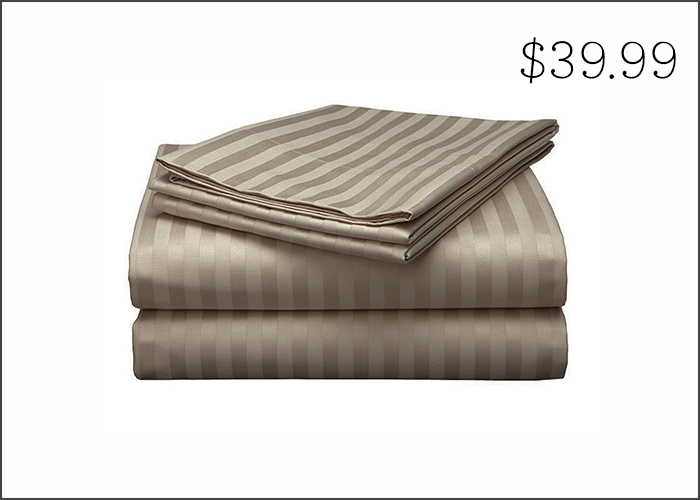 62% off. I am a huge fan of scrimping when it comes to home goods — my apartment is filled with things my boyfriend and I bought from IKEA years ago, hand-me-downs inherited from friends, shitty stools purchased for $5 a pop from an old neighbor, and even a wine cabinet plucked from a pile of crap on the street. But one place I do believe in truly investing — even when you're an early twenty-something — is your sheets. My life changed for the better when I finally invested in good sheets. These are a bargain at under $40, and the 500 thread count means they're guaranteed to be soft and so worth it.
2. Wazor Hair Dryer Professional 1875W AC motor Negative Ionic Ceramic Blow Dryer With 2 Speed and 3 Heat Settings Cool Shut Button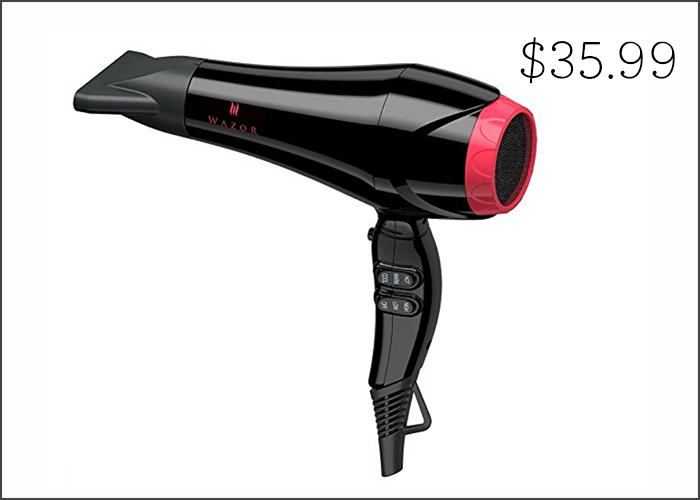 I've been using the same $18 hair dryer since I was 20 years old, and you know? It's fine. It does the job. But every time I go home to visit my parents and use my mom's salon-quality dryer, I can absolutely tell the difference. Drying my hair takes so much less time, and it looks so much shinier. This blow dryer has great reviews across the board, and it's at a special price on Amazon — about half what it retails for elsewhere.
3. iPhone 6 6s Screen Protector, JETech 2-Pack Premium Tempered Glass Screen Protector Film for Apple iPhone 6 and iPhone 6s 4.7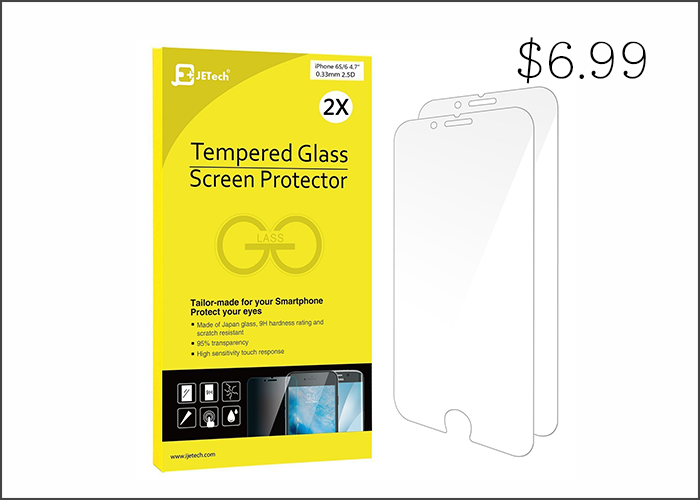 53% off. Even if this wasn't on sale, $14 is worth spending when it means protecting your iPhone screen from cracking (which is all but guaranteed to happen if you don't crack it). I scratched my screen protector last year and then replaced it, making my phone look good as new without spending hundreds of dollars to replace it — 100% worth it.
4. GDEALER 6 Pack Fairy String Lights 7.2ft 20LED Starry String Lights Battery Powered Copper Wire Lights Firefly Lights Leds LED Moon Lights for DIY Dinner Party Decoration Costume Making Warm White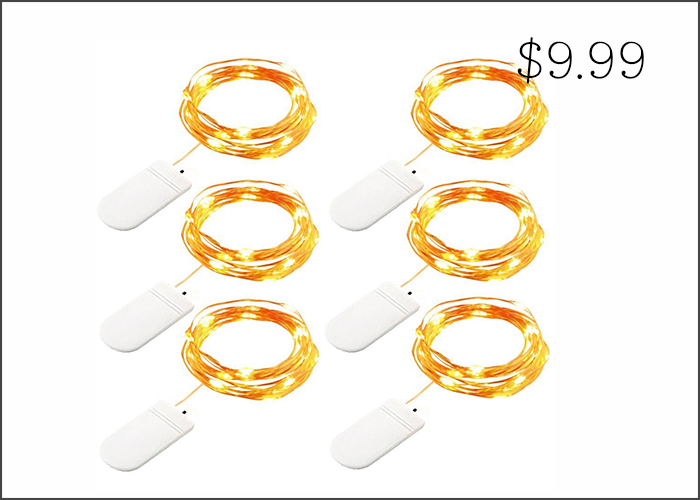 50% off. I absolutely love the holidays and sometimes wish I kept Christmas lights up around my house all year round, but I'll admit, those traditional dark green cords are not the prettiest things to look at in the daylight. These fairy lights are much more visually pleasing and almost ethereal — plus, they are battery-powered, so you're not restricted to hanging them near an outlet!
5. Premium 8 Piece Towel Set (Grey); 2 Bath Towels, 2 Hand Towels and 4 Washcloths – Cotton – Machine Washable, Hotel Quality, Super Soft and Highly Absorbent by Utopia Towels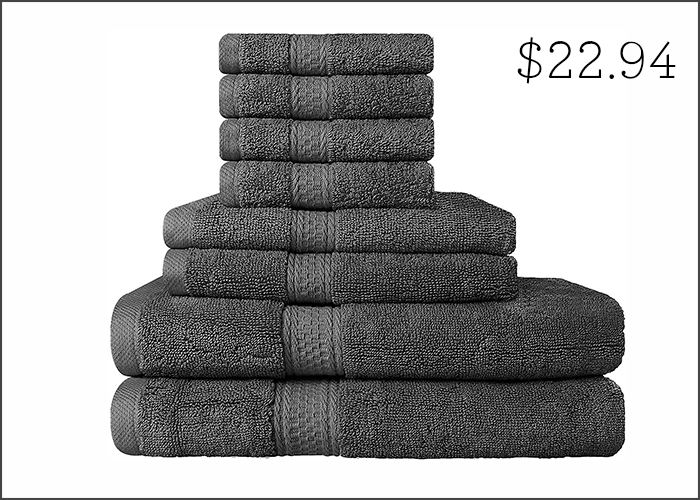 62% off. A really simple way to upgrade your bathroom to make everyday primping feel more luxurious is to invest in a good set of towels. I'm partial to dark grey because it feels sophisticated and neutral in my otherwise haphazardly colorful home, but these come in several rich colors that would complement any bathroom. Plus, $23 for eight total pieces is a steal.
6. Cuisinart CTG-00-3MS Set of 3 Fine Mesh Stainless Steel Strainers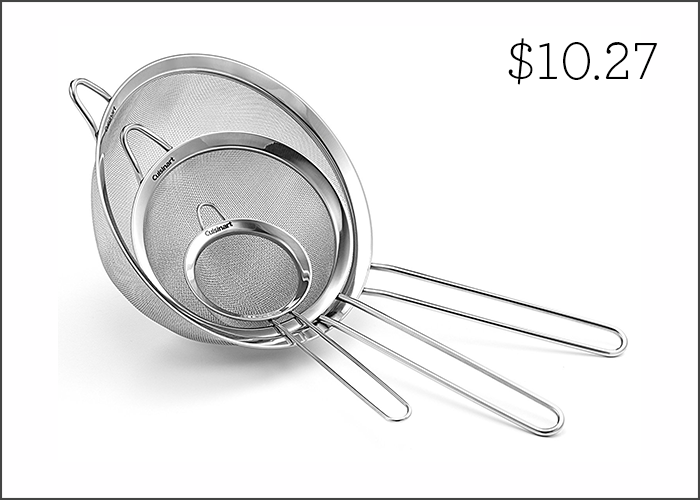 53% off. As someone who bakes regularly, I cannot tell you how many times I've wished I've had a small sifter for decorating with powdered sugar or cocoa powder. I'm definitely ordering this set of high-quality sifters. From draining pasta to sifting (AKA de-clumping) dry ingredients, differently sized sifters are a must-have for any home baker or cook, and the classic look of these Cuisinart ones would look great hanging in any kitchen.
7. Black Mountain Products Resistance Band Set with Door Anchor, Ankle Strap, Exercise Chart, and Resistance Band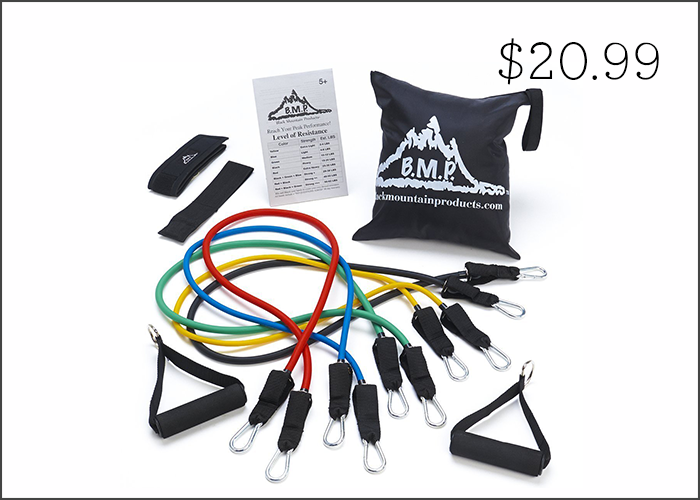 48% off. I've saved so much money by not having a gym membership — but that means I've had to find other ways to exercise. I occasionally take barre classes and repeat the moves at home on my own, and one thing the class always incorporates is resistance bands. These bands come with different levels of resistance for different skill levels, which is awesome because that means you can keep improving and challenging yourself all your own.
8. Makeup Brushes Set, Anjou 8 Pieces Synthetic Makeup Brushes For All Look, Foundation Blush Face Concealer Eyeliner Shadow Cosmetics Brush Set, Waterproof Cosmetic Bag Included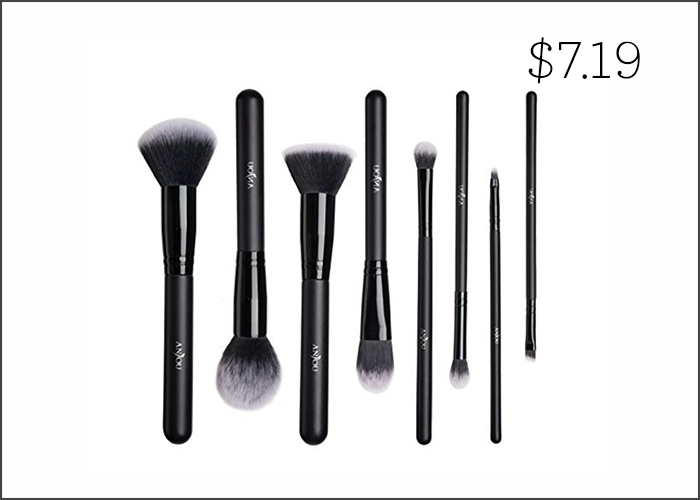 64% off. I'm not a fan of spending a ton of time on my makeup, but that often means I neglect to care for the products I'm using. I've been using the same makeup brushes for years, and it's definitely time for a change — even with regular washing, they've just become kind of sad. This set looks like it'd include everything I'd need, has great customer reviews, and is only about $7 — an excellent investment to get me through the next few years.
9. Zestkit 20 Pieces Glass Food Storage Containers Set with Airtight Locking Lids and Free Ice Pack , Heat Resistance 750&x2109;, BPA Free Oven Freezer Dishwasher and Microwave Safe Lunch Containers (231 oz)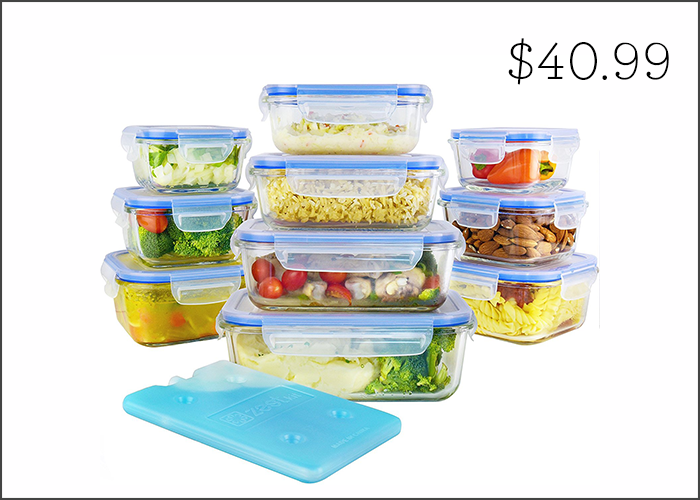 54% Listen: I cannot put into words how much investing in glass containers for leftovers has improved my life. I am so much better about eating everything in my fridge before it goes bad, and because these are safe for the microwave, they're super convenient to just grab and go for an easy workday lunch. This set gets you 10 containers in several different sizes for just about $4 a container, which is a total steal in my opinion.
10. Martha Stewart Living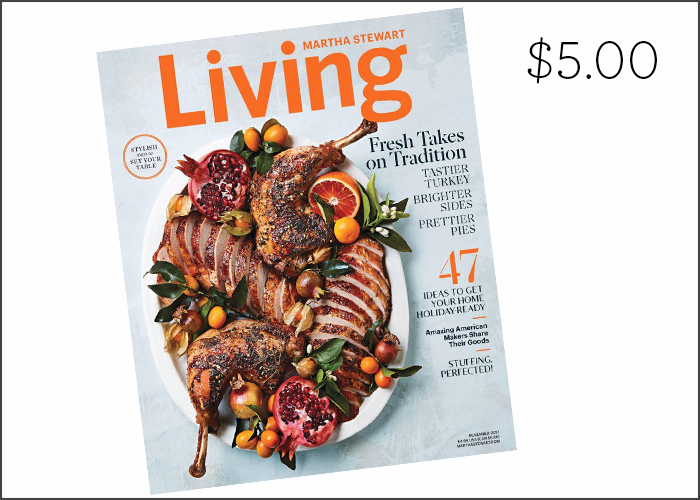 90% off. Another life-improving investment? Getting a magazine subscription you'll actually want to read. You'll always have something entertaining lying around, and if it's a beautifully designed mag like this one, it also doubles as framable prints you can rip out and switch up for seasonal home decor. Right now you can get a one-year subscription to Martha Stewart Living for just $5 instead of the usual $50!