TFD's Weekly Amazon Prime Super-Sale Roundup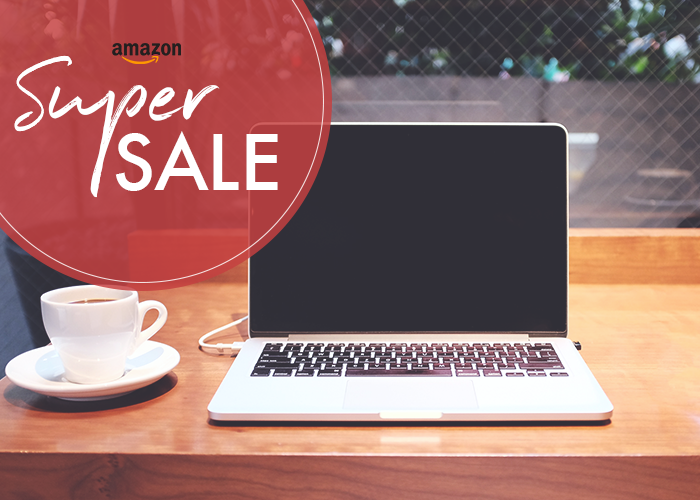 Hello all! Welcome to this week's roundup of awesome + useful products currently at a big discount on Amazon. From the bigger investment items your home needs to the things that are nice to have, we'll be letting you know when the stuff you've been wanting anyway has gone on sale (sometimes up to 78% off) so you can get the best deal possible! Thanks for reading — let's jump right it!
1. Utopia Bedding 3 Piece King Duvet Cover Set with 2 Pillow Shams, Grey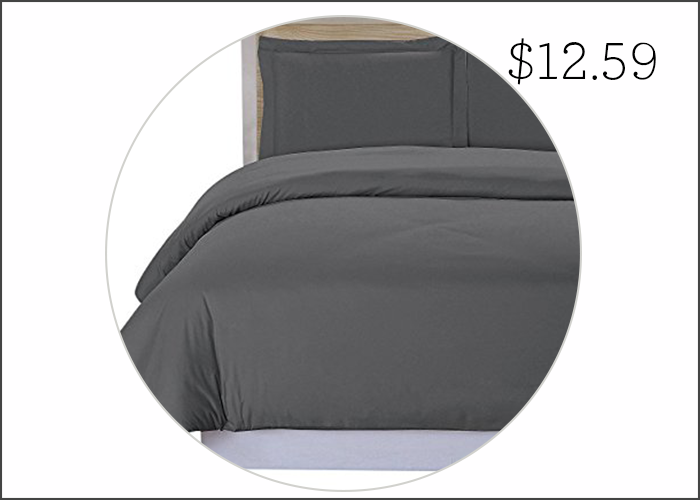 71% off. It's kind of awesome how much you can transform your bedroom just by updating your bedding. When I moved in with my boyfriend, we traded in his ratty old comforter and my extremely pink bedding for a bright yellow coverlet. And while I love the thing, I have to admit — I'm starting to get freaking cold at night. This duvet set would likely be a much warmer solution, and it would look cozy and clean in almost any bedroom. Bonus, it's crazy on sale today!
2. Premium Wooden Hangers – (Pack of 20) – Suit Hangers – Walnut Finish – by Utopia Home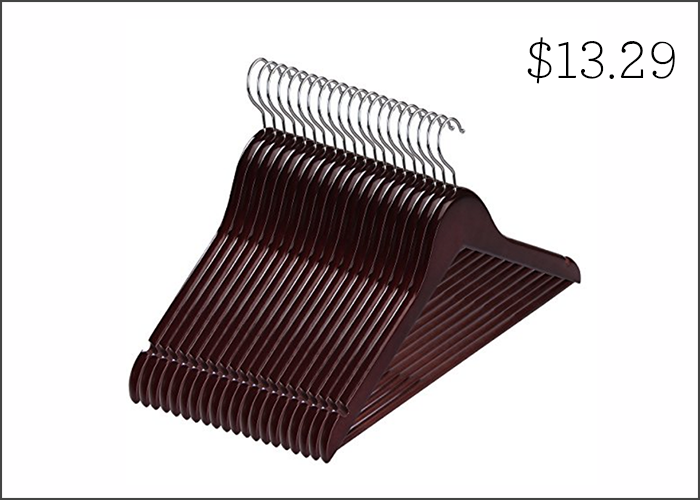 67% off. If you're looking to give your closet an upgrade but don't feel like taking on a week-long DIY project, new matching hangers are the way to go. These wooden ones look incredibly chic, and bonus, they have nice rounded edges that won't weirdly stretch out your shirts.
3. Coffee Gator Canister Storage Vault | Co2 Valve, Scoop and Ebook | Large Gray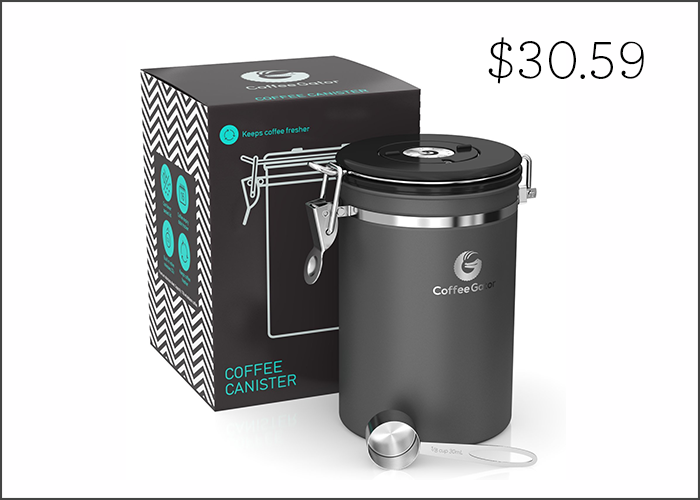 32% off. Peter loves to grind coffee beans every single morning, and I admit, those fresh grounds do make a difference. But it's also an added step I never feel like taking myself — if I'm home alone, I often skip making coffee because I'm literally too lazy to go through the whole process. This canister for coffee grounds has *excellent* reviews across the board (and a super cute industrial-chic look), so I think it'd be a great solution to my problem.
4. Borgasets RFID Blocking Women's Genuine Leather Wallet Credit Card Holder Zipper Purse Coffee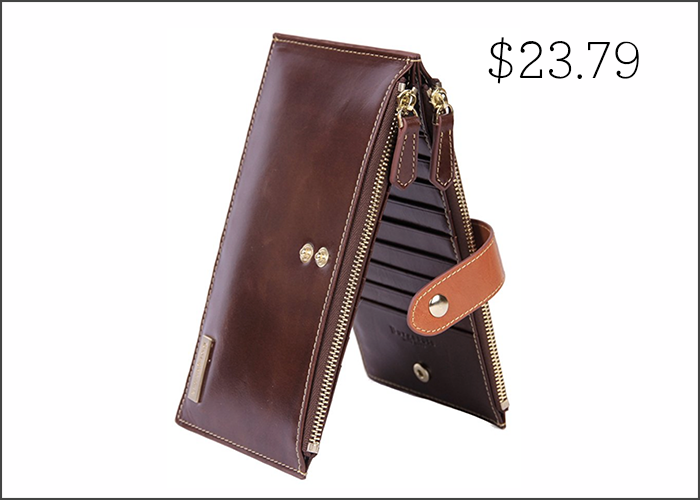 66% off. My current wallet has been essentially falling apart for the last three years, thanks to its cheap vinyl material and lack of space (AKA me over-stuffing). Needless to say, I'm drooling a bit over this beautiful leather wallet, which also happens to be way on sale today. It comes in dozens of rich colors and has plenty of room for all those credit cards and coffee shop punch cards.
5. GDEALER Instant Read Thermometer Super Fast Digital Electronic Food Thermometer Cooking Thermometer Barbecue Meat Thermometer with Collapsible Internal Probe for Grill Cooking Meat Kitchen Candy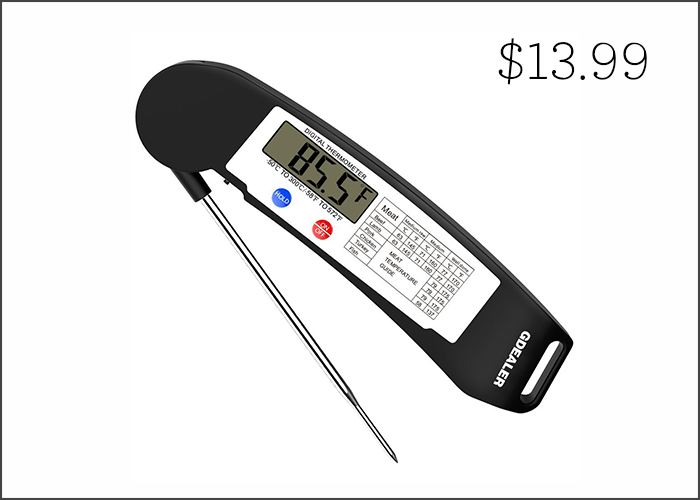 52% off. Are you hosting Thanksgiving (or Friendsgiving) this year? If you're roasting a turkey, chicken, or another large piece of meat, you can't cut corners — you need a meat thermometer. This one is over half off today and has a few thousand great reviews — check it out!
6. Etekcity Light Timer Outlet, Electrical Digital Plug in Heavy Duty with Back Light, 7 Day 20 Settings Programmable, 5610 Joules Surge Protection, Easy to Set Up, 15A/1800W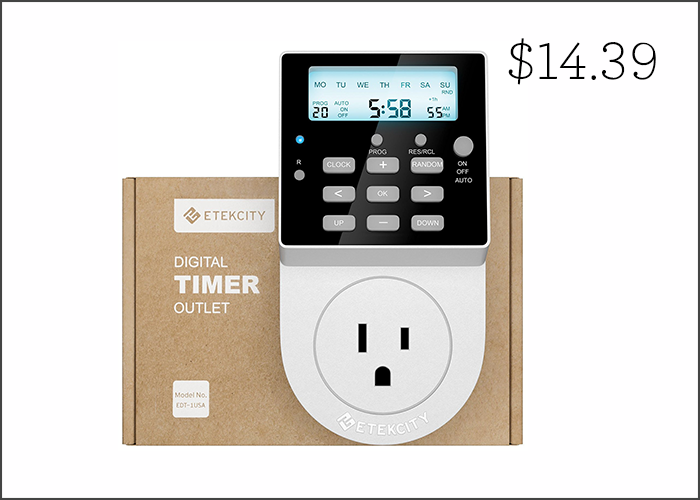 52% off. I know how important it is to conserve electricity (as I literally write about personal finance every day), but damn if I'm not terrible at remembering to turn the lights off when I leave a room. It's something that should be so simple, but if you're truly forgetful like me, it's worth investing in something that takes care of that for you. This light timer outlet can help streamline your lights so they are programmed to go off or on at certain times, and it lasts for 10 years — not a bad investment!
7. Ohuhu 40 Colors Dual Tips Permanent Marker Pens Art Markers Highlighters with Carrying Case for Drawing Sketching Adult Coloring Highlighting and Underlining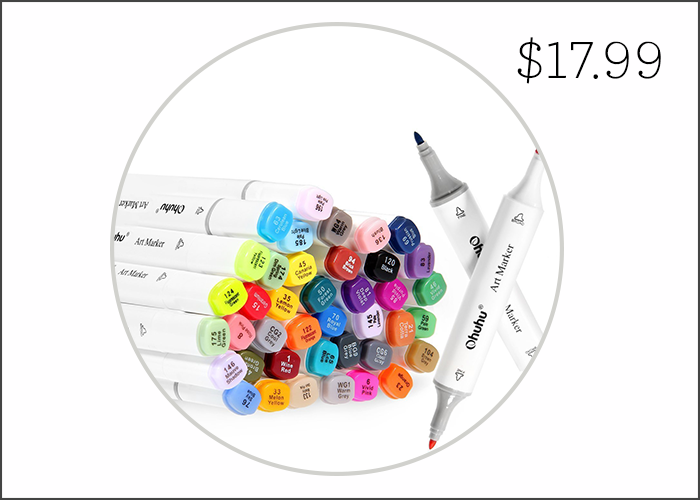 55% off. One of my favorite stress-relief activities is coloring in an adult coloring book — it feels creative, but doesn't take much brain power. Plus, those books are intricate, and the one I have will most likely last half of my adult life. These are awesome markers for coloring, as they come with two different-sized tips.
8. Electric Gooseneck Kettle with Preset Variable Heat Settings for Drip Coffee and Tea, Quick Boil, Stainless Steel with LCD Display, Auto Shut-off, Keep Warm Function & Strix Controller, 1.2L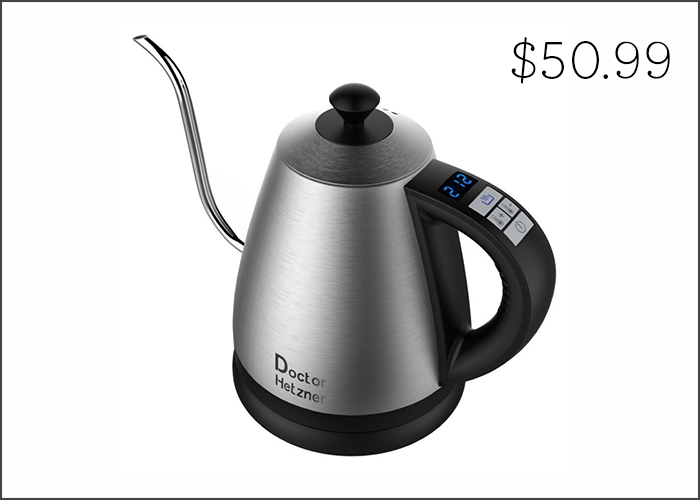 49% off. This post is now turning into an exploration of Things Holly Is Doing Wrong At Home, but I'm okay with that. What have I been doing wrong now? Thank you for asking — I have been boiling water in a pan on the stove every time I want to make tea, which is not often, because it is a terrible process. I would make so much more tea (and less coffee) if I had a nice kettle on my counter, like this one, which is just about half off today.
9. Habor Digital Kitchen Timer Cooking Timer Multifunction with Big Digits, Loud Alarm, Magnetic Backing Stand, 24-Hours Clock and Memory for Cooking Baking Exercise-Blue/White (Battery not included)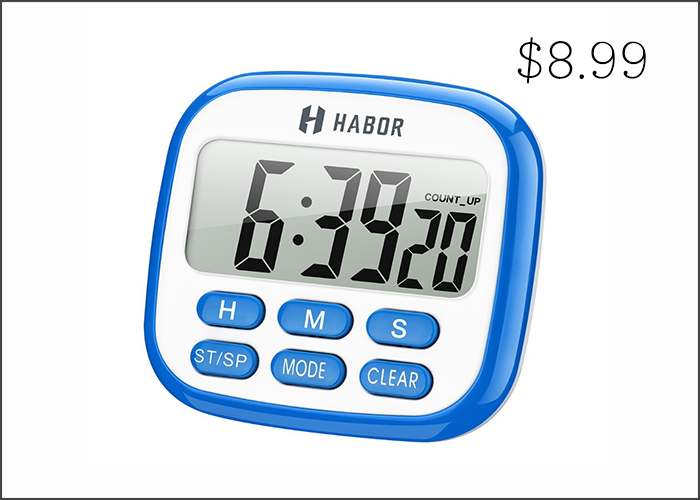 57% off. I know this says "kitchen timer," but obviously you can use this for anything. If you do any kind of at-home exercise (like circuits), these things come in sooo handy. No more helplessly fumbling to get your phone screen back on to start a new timer.
10. SonYo Indoor Non-Ticking Silent Quartz Modern Simple Wall Clock Digital Quiet Sweep Movement Office Decor 10 Inch(White)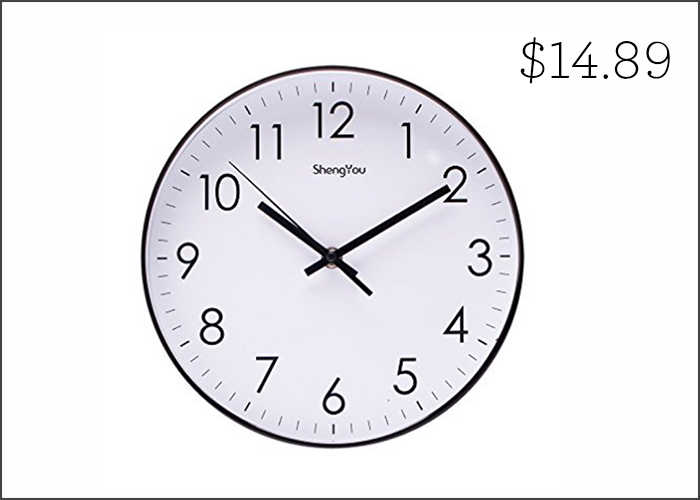 63% off. I love analog clocks. I know none of us really *needs* them anymore, but damn, having a clock in every room makes getting ready just easier enough to make a difference. No more wondering what time it is while drying your hair, or skipping a makeup step because you're not sure you have enough time. Plus, they look super sophisticated — I love this white one for its classic feel, and there are plenty of other happy colors to check out!