TFD's Weekly Amazon Prime Super-Sale Roundup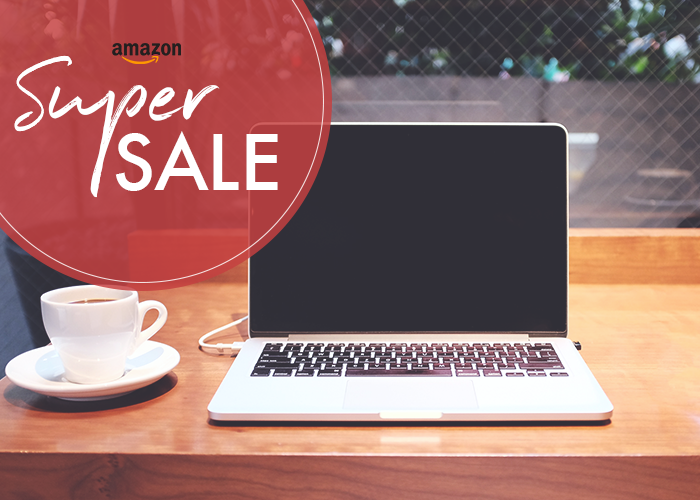 Hello all! Welcome to this week's roundup of awesome + useful products currently at a big discount on Amazon. From the bigger investment items your home needs to the things that are nice to have, we'll be letting you know when the stuff you've been wanting anyway has gone on sale (sometimes up to 78% off) so you can get the best deal possible! Thanks for reading — let's jump right it!
1. purifyou Premium Reusable Mesh / Produce Bags, Set of 18 | Superior Double-Stitched Strength, with Tare Weight on Tags | Lightweight, See-Through, Small, Medium & Extra Large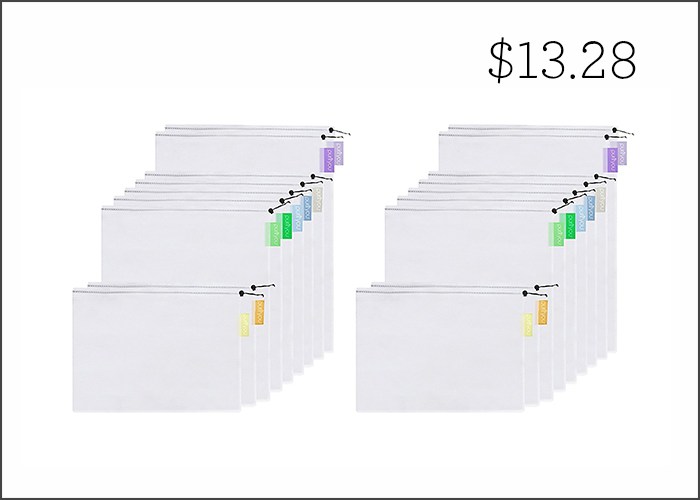 67% off. We talk a lot about reusable shopping bags — something everyone should get behind, IMO! — but I don't notice too many people using reusable produce bags. My roommate in college would take these bags for fruits and vegetables to the store (instead of using the super-thin disposable ones they give you) and it really helped decrease our household waste. I buy a lot of produce, so I really should get on these — and they're a great price today!
2. Slouchy Cable Knit Cuff Beanie by Tough Headwear – Chunky, Oversized Slouch Beanie Hats for Men & Women – Stay Warm & Stylish – Serious Beanies for Serious Style (with 10+ Colors)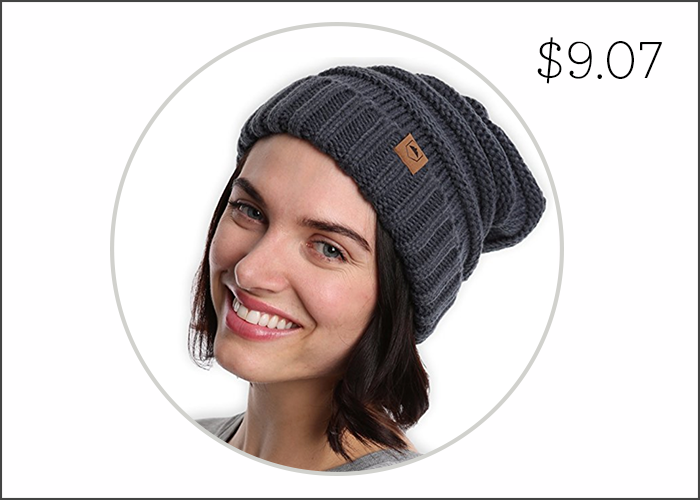 52% off. Well, I officially turned my heater on this morning — it's 37 degrees in New York today and it feels great. I have to admit, I am fully a winter person, so the thought of bracing the inevitable cold armed with a bevy of hot drinks for the next five months is just delightful. But even if you don't love winter, a few warming accessories are crucial, like this cute, neutral beanie that's more than 50% off today.
3. Avantree PowerPlant 10 Port Bamboo Charging Station for Multiple Devices, Macbook Laptop iPhone iPad Samsung, Quick Charge 3.0 Type C Wood Home Family Charger Docking Organizer Stand [2 Year Warranty]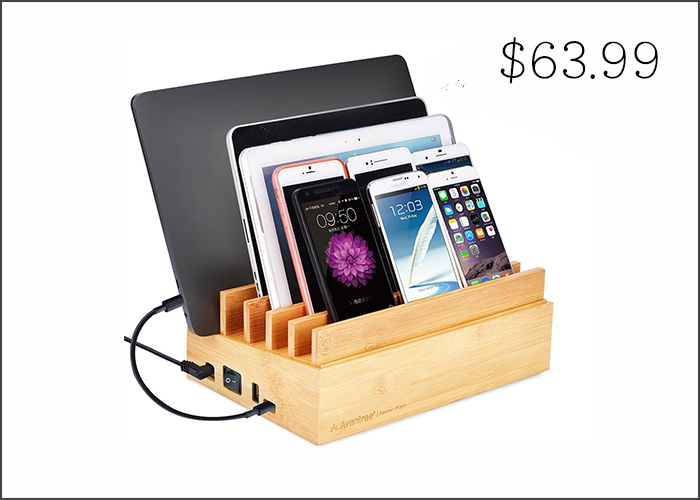 36% off. First things first: I would not recommend a somewhat-expensive charging station if you live alone. After all, it's only you putting up with all your chargers laying around. However, if you live with roommates or family and you all use Apple products, one of these stations is super handy. No need to constantly be searching for missing cords — and bonus, it looks much nicer than phones just lying around on the counter!
4. TOPGREENER TU2154A High Speed USB Charger Outlet, USB Wall Charger, Electrical Outlet with USB, 15A TR Receptacle, Screwless Wall Plate, for iPhone X, iPhone 8/8 Plus, Samsung Galaxy and more, White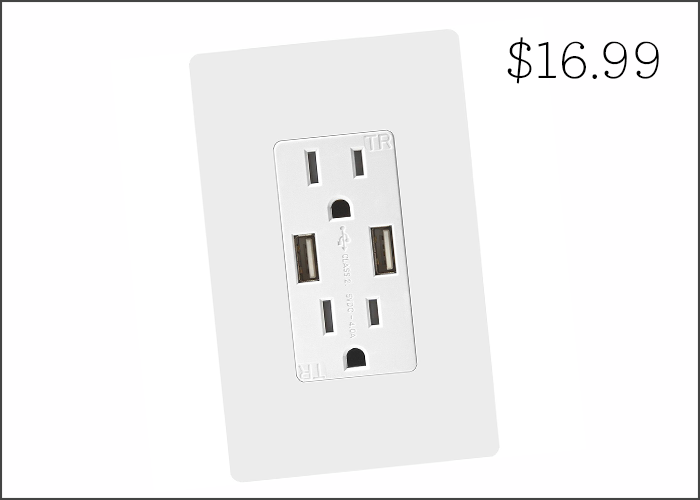 15% off. I can't recommend these enough. We have one in our kitchen and one in the bedroom, and they are super helpful in freeing up outlet space (so much so that I wish we had them everywhere!). If you don't have a ton of outlets and also don't want to constantly be tripping over extra power strips, definitely consider a USB outlet!
5. Thermos Stainless King 16 Ounce Travel Tumbler, Raspberry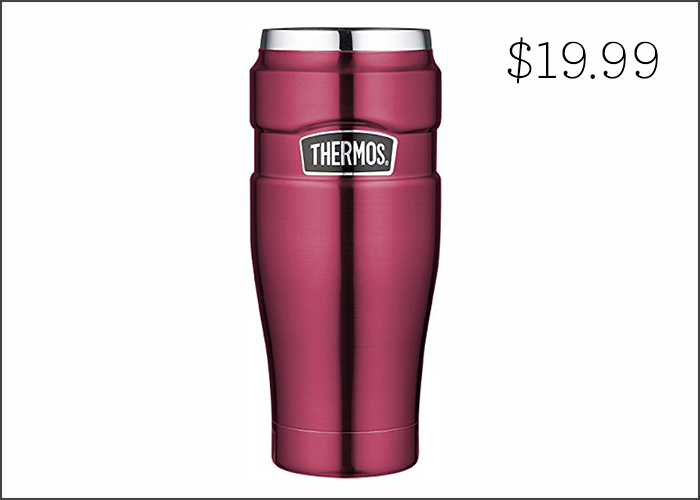 29% off. Now that the TFD team has finally moved into an office (!!!!), I once again have a semi-regular commute, i.e. an excuse to take a big cup of hot coffee on the go. Peter has one of these Thermos tumblers, and I have to say, that brand is a household name for a reason. It keeps coffee hot for hours and is basically spill-proof, so you don't have to worry about anything!
6. TaoTronics Wireless Headset Over Ear Headphones with Lightweight Memory Foam Ear Pads & Dual 40mm Drivers (3.5mm AUX, On Ear Controls, EQ Bass, 15 Hour Audio Playback)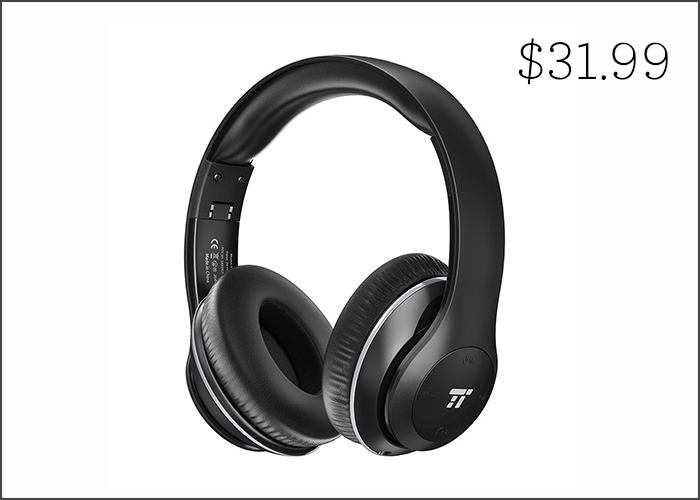 60% off. Real talk: I am a bit bummed (and annoyed) at the direction all smartphones seem to be going, i.e. one that does not include headphone jacks. Eventually, I know I'm just going to have to invest in some good wireless headphones. These are currently 60% off and have great reviews — definitely adding them to my wishlist!
7. Equinox Polar Fleece (90″ x 90″) – Dove Grey, Super Soft & Warm Luxurious Fleece, Lightweight, Easy-Care Throw for Sofa, Bed, or Chair, Queen Size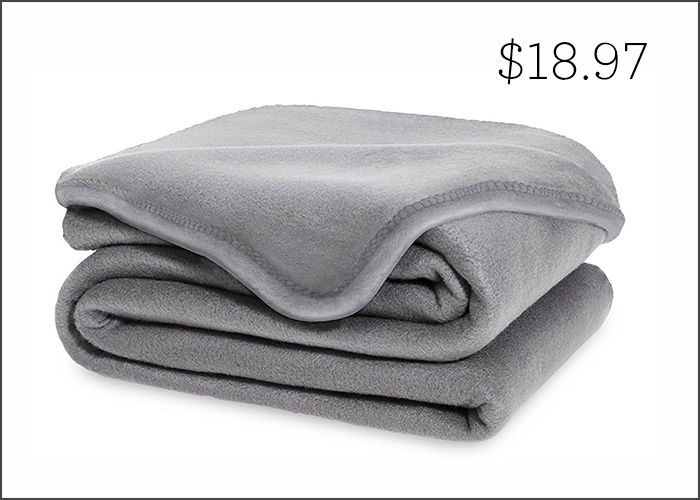 53% off. Have I mentioned it's nearly winter?! I have an entire basket full of blankets in my living room, and they are finally getting some attention. This grey one is a lovely color, super-warm, and it's huge — it would be a welcome addition to any bedroom or living room, I suspect!
8. Royal 4-Piece Stemless Wine Glass Set, Elongated and Shatter-Resistant Glass, 15oz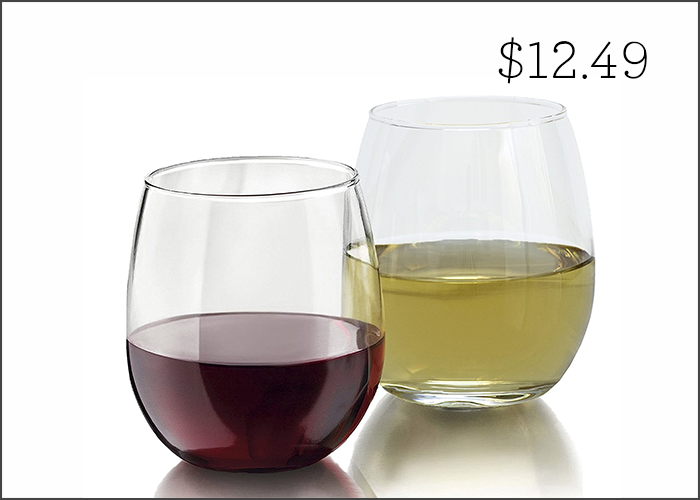 58% off. The best thing about stemless wine glasses — as opposed to regular stemmed wine glasses —  is that you really can use them for anything. Seasonal cocktails (or mocktails!) look so nice in them, and bonus, they are much less likely to be shattered by houseguests.
9. Premium Mildew Resistant Shower Curtain Anti-bacterial Heavy-Duty10-Gauge Waterproof Liner – 72×72 Inch – Clear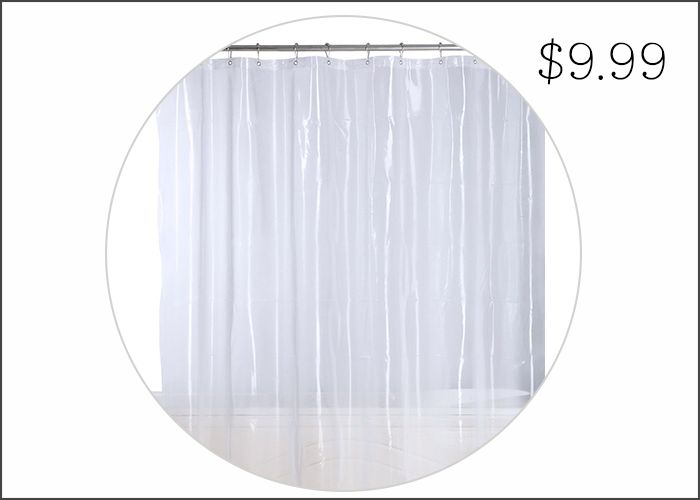 71% off. If you do not remember the last time you changed your shower curtain liner, it's probably time. Seriously — nothing grosses me out like a dirty bathroom, and a clean, mildew-free liner is a huge help in making sure your bathroom looks pristine at all times. This one is super on sale today, and it has great reviews. If your shower needs a pick-me-up, definitely check this out!
10. Enther Bath Bombs Gift Set, 6 Pack Large Size (3.18 Oz/ea) Handmade Organic Essential Oil Bathbombs for Adults and Kids, Perfect for Bubble Bath, Pearl Aromatherapy Bath Bomb in Gift Box (Mixed)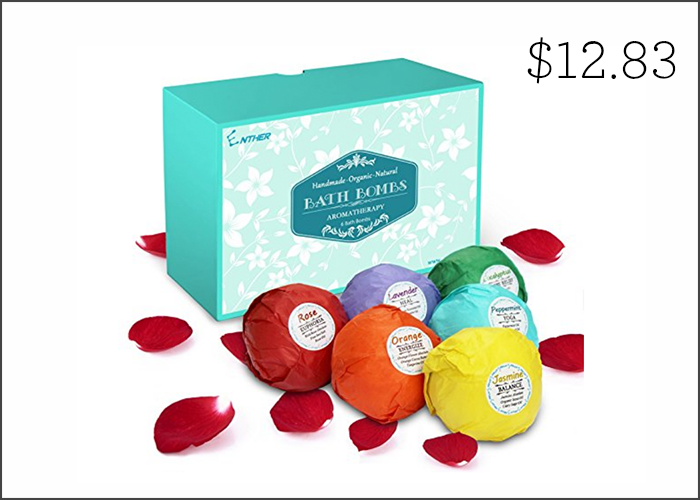 I am not telling you that you need to gift yourself six bath bombs. However, if you have a lot of people to buy holiday gifts for and you're not sure where to start, a good old-fashioned goodie bag is a great way to go. Fill a couple of cute bags with treats like bath products, candy, scented candles, etc., and they're sure to be crowd pleasers! These bath bombs come out to around $2 a pop, which would be an awesome, inexpensive addition to any holiday gift (or as a stocking stuffer!).