TFD's Weekly Amazon Prime Super-Sale Roundup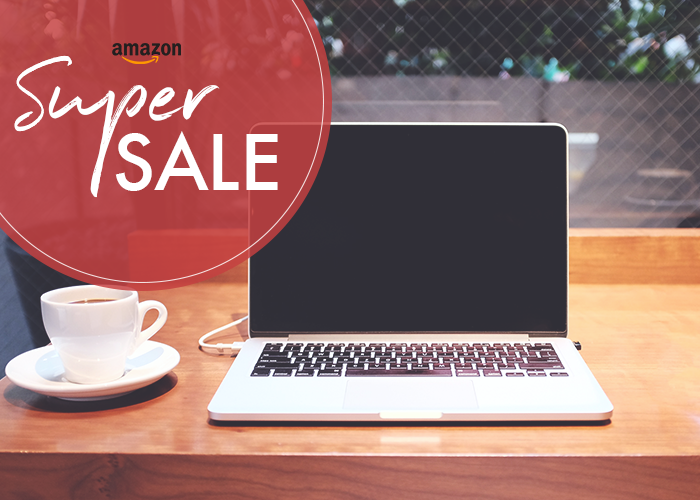 1. Anker 3-Port USB 3.0 Portable Data Hub with 1 Gbps Ethernet Port Network Adapter for Macbook, Mac Pro / mini, iMac, XPS, Surface Pro, Notebooks, Desktop PCs, USB Flash Drives, Mobile HDD, and More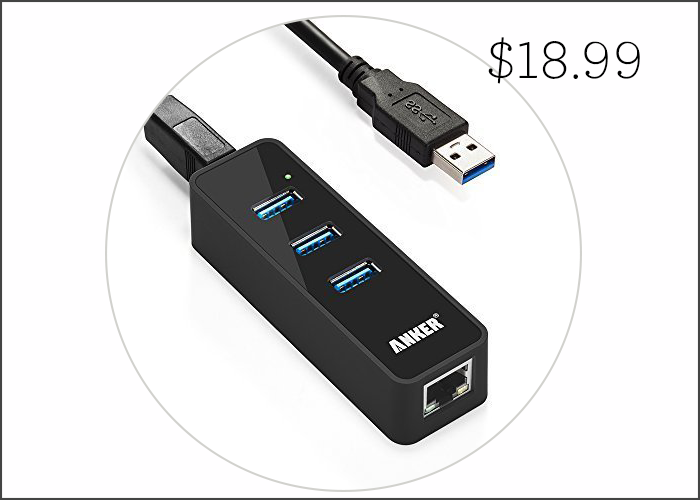 62% off. If I have one goal in doing these product roundups, it is to get you to add more USB ports to your home like you deserve. In all seriousness, having the convenience of USB ports spread all around my apartment feels like a total luxury. Plus, it makes it so much easier for guests to find spots to charge up, and if you live with roommates, it means you don't have to be splitting custody over the one or two outlet spaces available.
2. Calphalon 1932442 Classic Nonstick All Purpose Pan with Cover, 12-Inch, Grey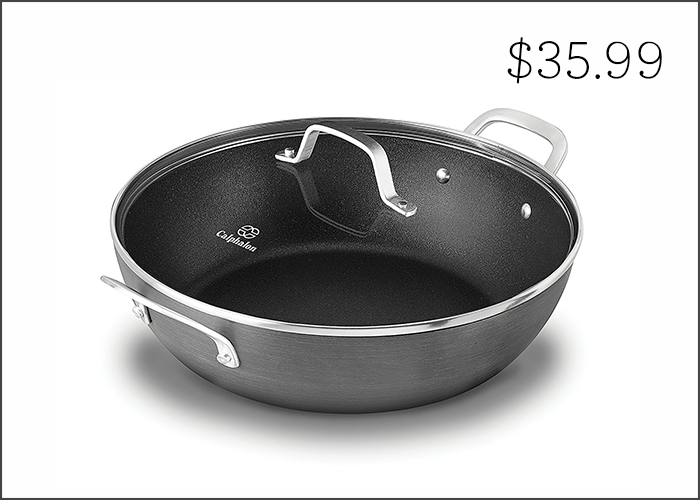 49% off. We have a nonstick pan that makes everyday cooking so much easier. But it's a 10-inch pan, and I'll admit, that isn't quite big enough for a lot of the things I want to cook. This pan looks like a nice size, including the fact that it's much deeper than mine. It's on a great discount today and would make an awesome gift for the home cook in your life (even if that's you!) — plus, it comes with a lifetime warranty, so you're sure to get your money's worth!
3. Silicone Stretch Lids (7 pack, includes EXCLUSIVE XL SIZE), Reusable, Durable and Expandable to Fit Various Sizes and Shapes of Containers. Superior for Keeping Food Fresh, Dishwasher and Freezer Safe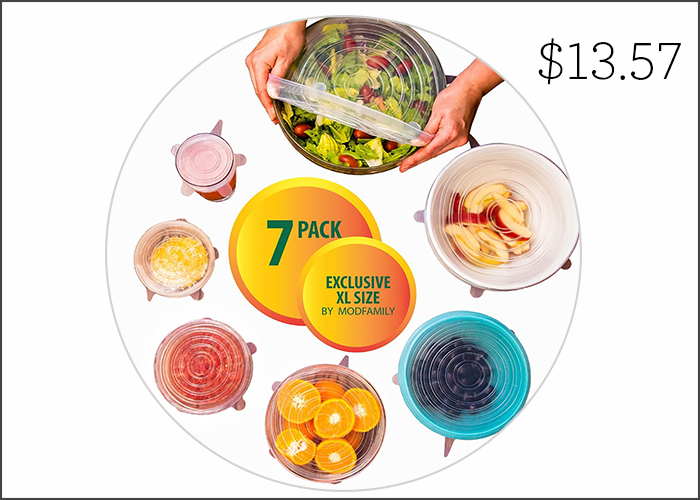 46% off. I am obsessed with storage containers for all purposes, but I still find myself keeping leftovers in the fridge in bowls covered with cling wrap when I'm being lazy. These covers let you do essentially the same thing, but without the disposal factor — AKA a much better option!
4. SwissGear Travel Gear 1900 Scansmart TSA Laptop Backpack – 19″ eBags Exclusive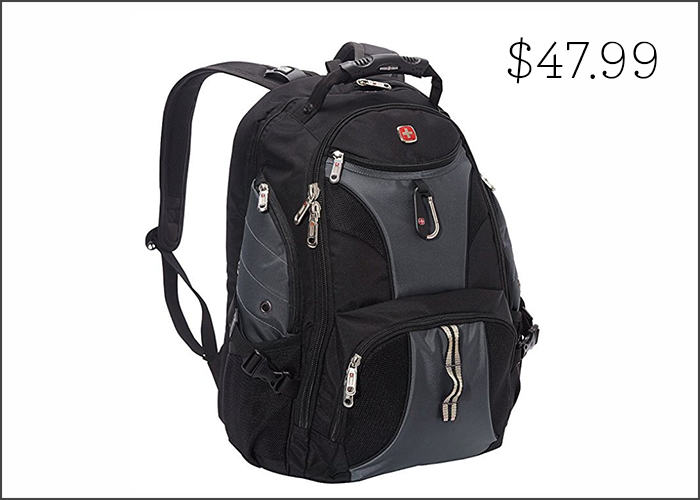 63% off. Not the ~chicest~ backpack, but judging from the reviews and photos, this looks extremely useful for those who spend a lot of time traveling (and especially those who take their work with them). It's got hella compartments and is made to get you in and out of airport security lines with as little hassle as possible. Definitely something to check out, especially at over 60% off today!
5. [20 Pack] 32 Oz. 2 Compartment Meal Prep Containers Durable BPA Free Plastic Reusable Food Storage Container Microwave & Dishwasher Safe w/ Airtight Lid For Portion Control & Bento Box Lunch Box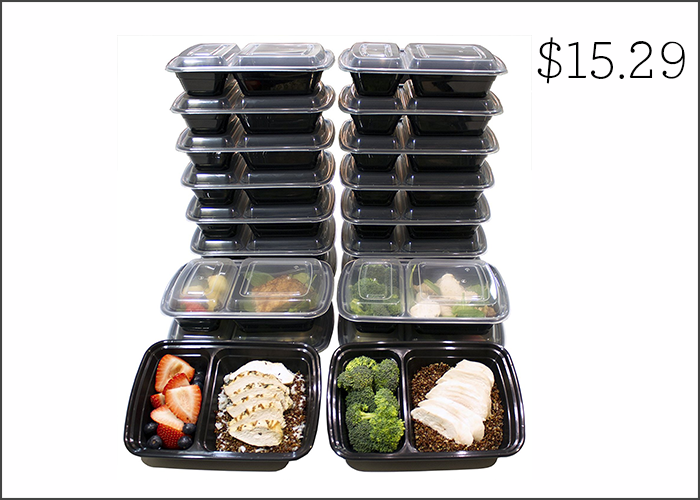 43% off. I'll be honest — I've never been sold on the idea of meal prep. Sure, I make big meals that provide plenty of leftovers, but the idea of spending several hours of my Sunday cooking just doesn't sound fun. However, I have many friends who believe otherwise, some who even say they look forward to it as a form of stress-relief. And I know tons of people in the TFD community love meal prepping, so if you're in the market for new containers, be sure to check these out today!
6. SentrySafe Fire Safe, Waterproof Fire Resistant Chest, 0.28 Cubic Feet, Medium, CHW20221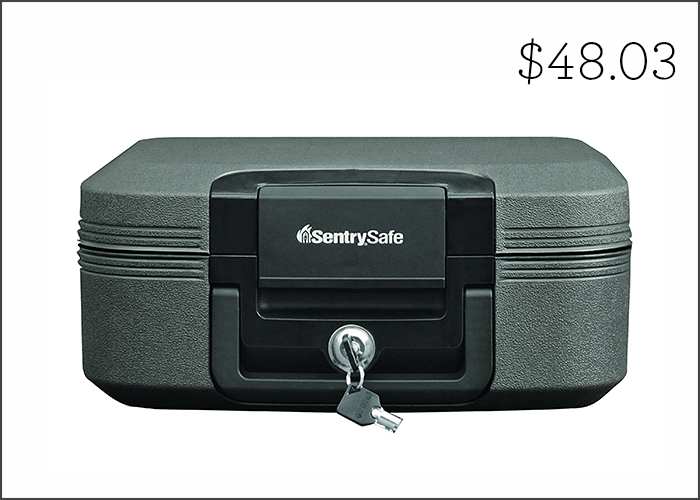 52% off. This may seem a bit silly, but hear me out — you never know what's going to happen. It's important to keep certain documents — passports, tax returns, social security cards, etc. — safe in case of a fire or natural disaster, if for no other reason than to save yourself the headache of having to replace all those things should disaster strike. We keep one of these in the bedroom closet, and it gives us a little extra peace of mind.
7. Majestic Pure Natural Dead Sea Mud Mask Facial Cleanser, 8.8 fl oz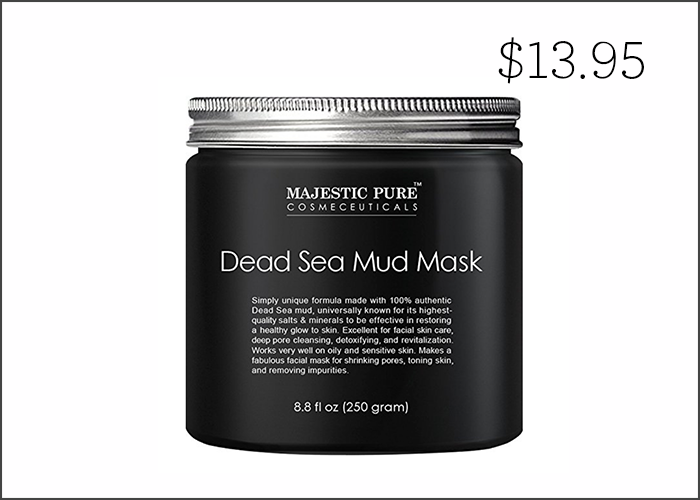 43% off. I don't know about you, but I think the weekend pre-big-holiday is a great time to have a nice at-home day of pampering (and eating a lot of pre-holiday vegetables) before the chaos sets in. I love doing mud masks, because as a kid, I always thought they seemed like what you did when you were a grown-up, independent lady. This mask has great reviews AND free one-day shipping for Prime members.
8. Gusseted Quilted Bed Pillows (Queen, 2 Pack) – Hypo Allergenic and Easy Care – Premium Quality Bed Pillows With Blue Gusset by Utopia Bedding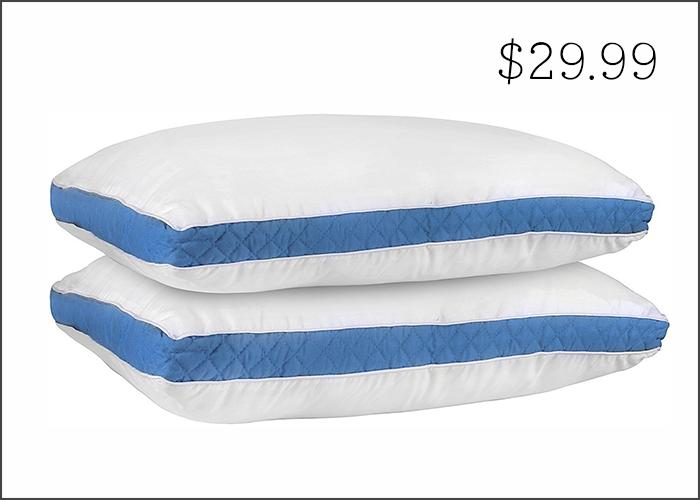 40% off. Pillows are one of those things I feel like I should be replacing more often than I do. We wash our pillowcases every week, but how much crap still gets trapped in the fibers of your pillow when you're sleeping on it every night? (This is a serious question, btw.) We replaced ours when Peter and I moved in together a few months ago, and they immediately felt better. This set has great reviews and is super affordable.
9. uni-ball Vision Needle Rollerball Pens, Fine Point (0.7mm), Assorted Colors, 8 Count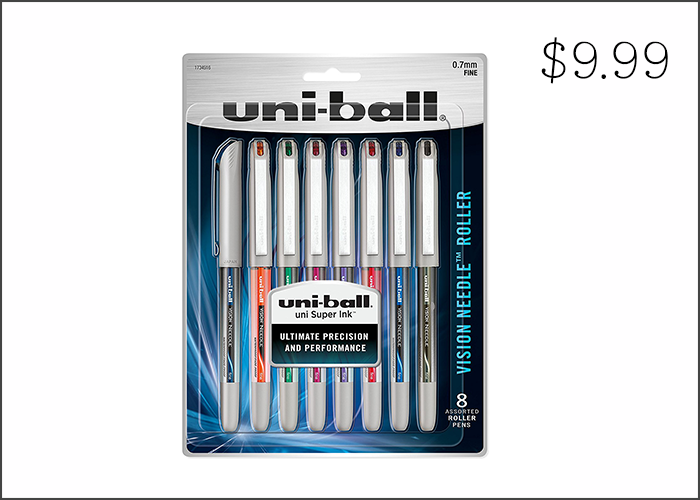 19% off. OMG pens. I remember always feeling like a queen whenever I got a new set of colored pens in school. With holiday parties/gift swaps coming up, I'll definitely be checking out some of these for my more organized pals. Plus, I always try to get something crowd-pleasing for a White Elephant/Yankee Swap. How cute would it be to have a bouquet of colored pens paired with a fun notebook?
10. Rubbermaid FreshWorks Produce Saver Food Storage Container, Large, 17.3 Cup, Green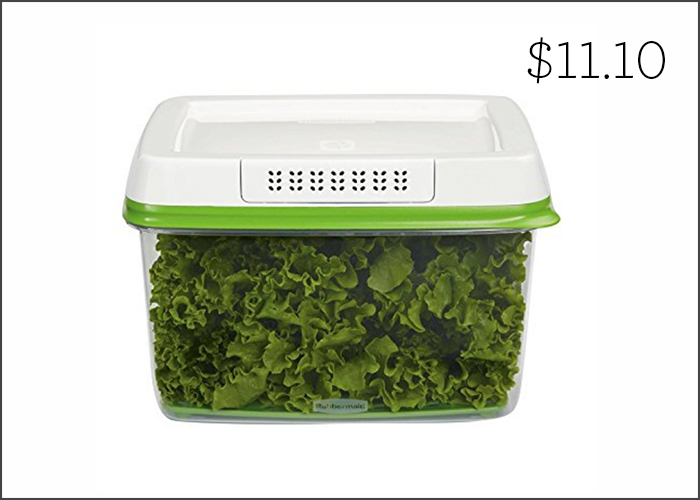 31% off. One thing I truly, truly hate is having to throw out produce because it went bad before I got a chance to eat it. An easy solution would be to have more food-saving containers, like this one. I love Rubbermaid brand for my regular food storage, so I'd definitely trust them to make a quality produce container!