TFD's Weekly Amazon Prime Super-Sale Roundup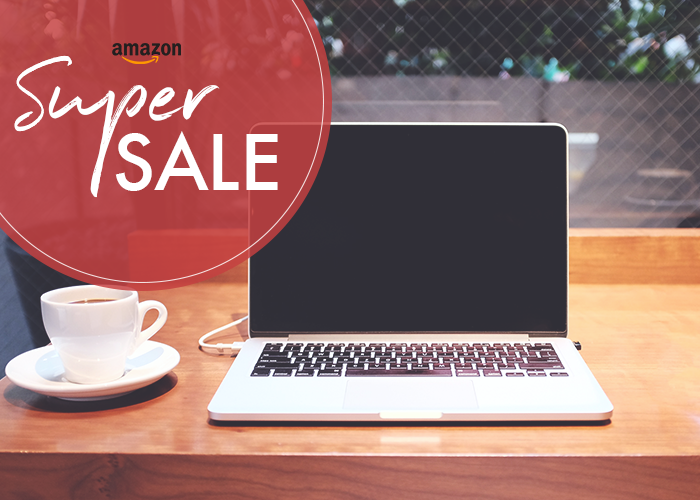 Hello all! Welcome to this week's roundup of awesome + useful products currently at a big discount on Amazon. From the bigger investment items your home needs to the things that are nice to have, we'll be letting you know when the stuff you've been wanting anyway has gone on sale (sometimes up to 78% off) so you can get the best deal possible! Thanks for reading — let's jump right it!
1. Echo Dot (2nd Generation) – Black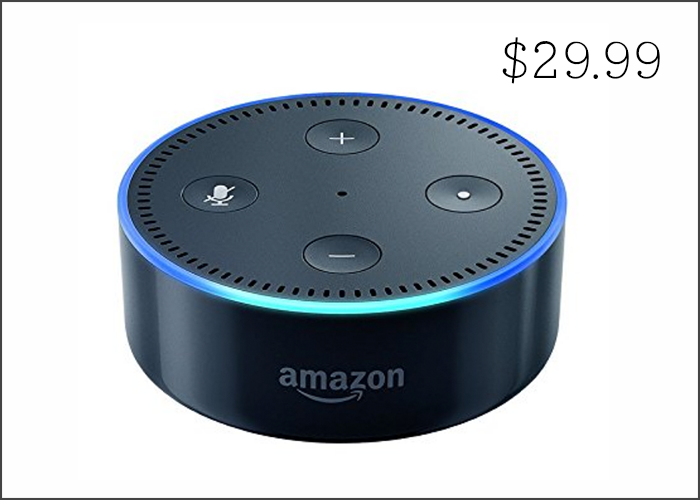 40% off. We're a digital assistant household, and I gotta say, these things come in handy. We use ours to do things like turn the TV and lights on and tell us the weather. If you've been thinking of getting an Amazon Echo, or know someone who'd want one as a holiday gift, they're at a good discount today!
2. LE LED Copper Wire String Lights, 16 Pack 20 LED Starry String Light Battery Operated, Warm White, 3.3ft/1m, Waterproof, Decoration Party Wedding Centerpiece Christmas Thanksgiving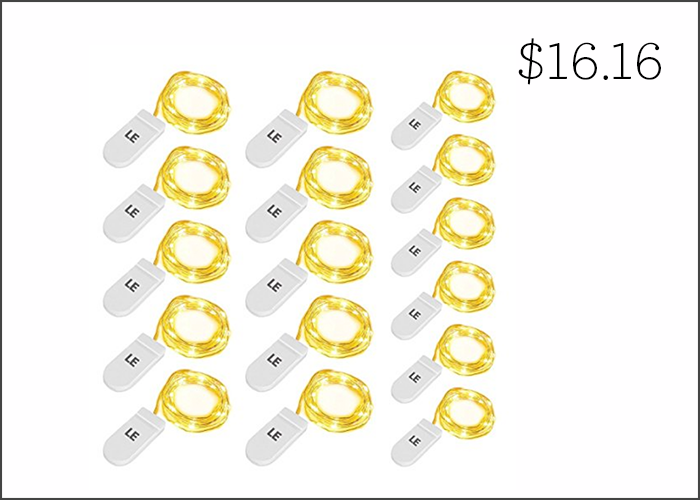 67% off. These are some of the prettiest Christmas lights I've seen, and they're on super sale today! If you're into minimal holiday decorating, these short, moldable light strands are great for dressing up small spaces. They're also super useful for sprucing up centerpieces and other decor items, because they don't have to be near an outlet.
3. The New Yorker
97% off. Amazon is currently offering a 3-month (12-issue) New Yorker subscription for just $5 — such a good deal, and would make a great Christmas present!
4. Kitchen Tongs,Xpatee 7″ 9″ & 12 "Heat Resistant Cooking Tongs with Silicone Tips for BBQ,Salads,Grilling,Serving and Fish Turning,Black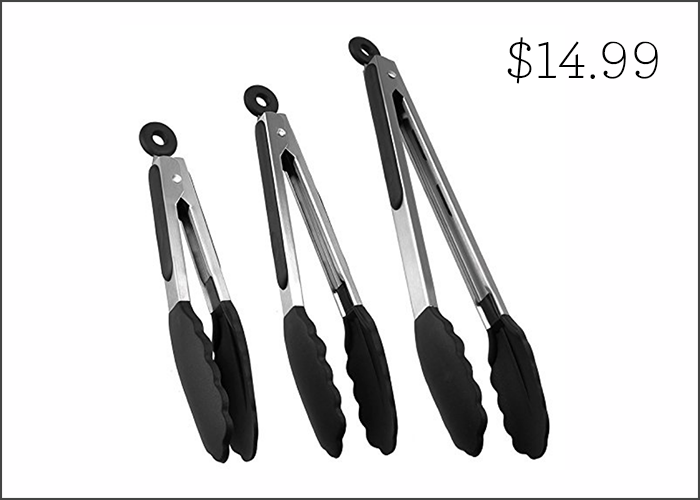 79% off. My Aunt Sandy once told me that her good kitchen tongs were her favorite cooking tool, and now that I've been cooking myself for a good few years I totally get it. They make everything sooo much easier, and they store away really nicely. These are on a huge discount today and would be at home in any kitchen.
5. Honey-Can-Do Rolling Storage Cart and Organizer with 12 Plastic Drawers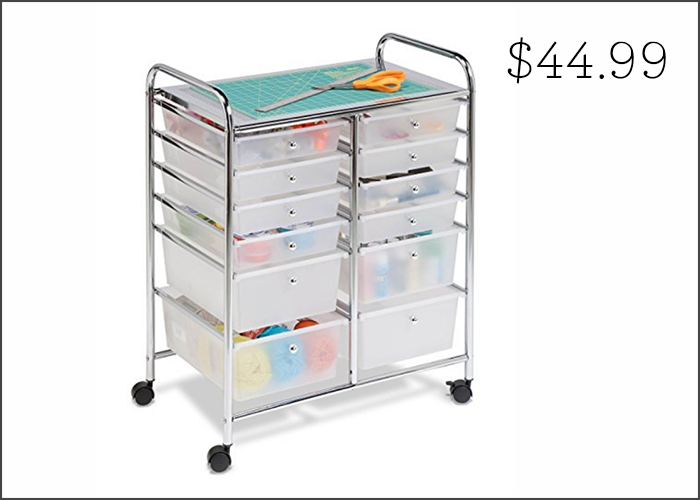 50% off. I have a box full of craft supplies that's getting to be a bit too small to hold everything. How cute would this cart be as an upgrade? It would also do well as extra kitchen or office storage, and it's only half price today!
6. Paww WaveSound 3 Bluetooth Headphones – Active Noise Cancelling Headphones with Airplane Adapter, Charging Cable & Carrying Case – Foldable Travel Headphones/Over-Ear Headphones (Black) (black)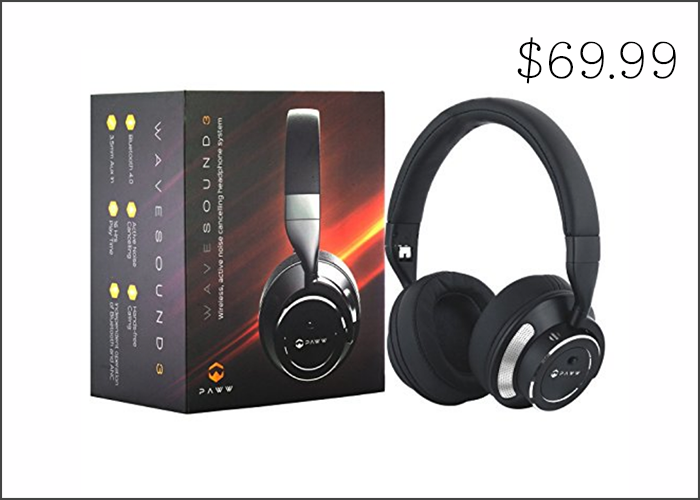 I've been on the lookout for some new wireless headphones for the inevitable future where I no longer have a phone with a headphone jack (*ugh*). These are a great price point for noise-canceling headphones, and they have awesome reviews across the board — definitely adding them to my wishlist!
7. Bodum CHAMBORD Coffee & Tea Maker, French Press Coffee Maker, Stainless Steel & Heat-Resistant Borosilicate Glass, The Original French Press, Made in Europe, 8 cup, 1 liter, 34 ounces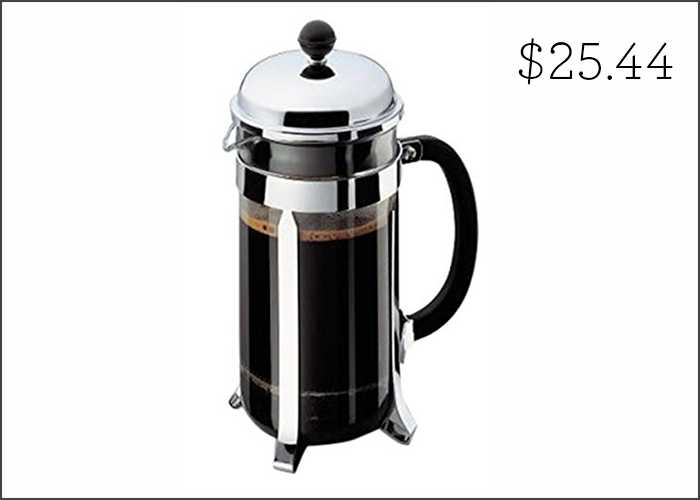 33% off. If you live in a small apartment with no space for a coffeemaker, I highly recommend getting yourself a French press. They make some damn good coffee and, in my opinion, look so much chicer than any regular coffeemaker or Keurig. Plus, they take up very little counter space — and they're great for making iced coffee, too!
8. Whitmor Supreme Microwave Cart Wood & Chrome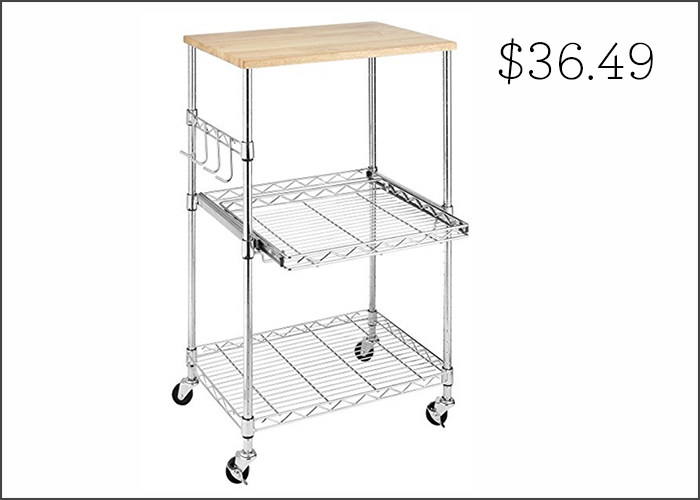 39% off. Living in NYC, I've seen some…creative ways to make extra space in a tiny kitchen. (Like a toaster stacked on a microwave on top of the fridge.) This cart would be an awesome addition to so many small kitchens — plus, it's so much nicer looking than most space-saving solutions.
9. USA Pan Bakeware Extra Large Sheet Baking Pan and Bakeable Nonstick Cooling Rack Set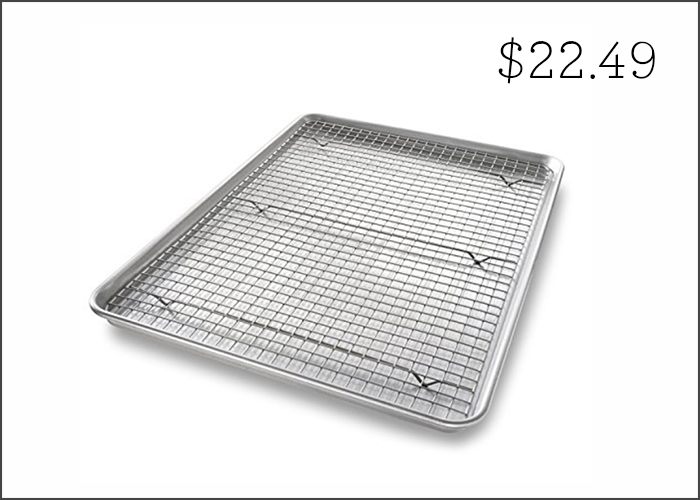 36% off. We have invested in about four different cooling racks, and they're total lifesavers — especially when you have a lot of guests coming and lots of cookies to bake. But we realized recently we needed one that fits on a baking sheet and no dice. This set would be huge problem-solver!
10. Calphalon Unison Nonstick 8-Inch and 10-Inch Omelette Pan Set,Black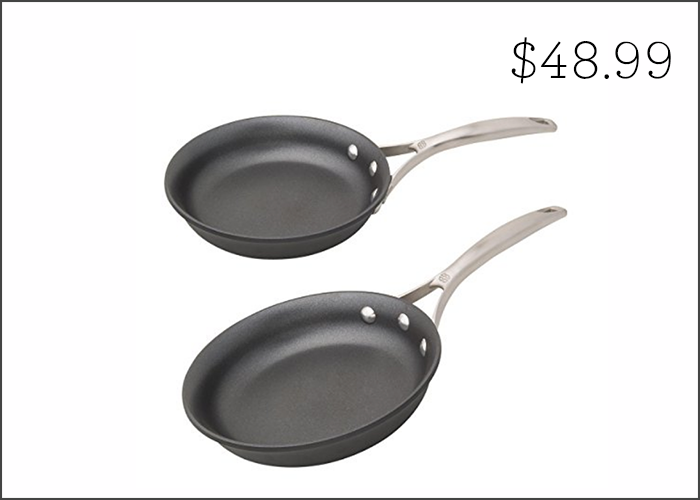 30% off. I've said this multiple times before, but for simply weeknight cooking, good nonstick pans are a total lifesaver. This brand has great reviews on all of their products, many of which are on a big discount today — check them out if you're in the market for some kitchen upgrades!