TFD's Weekly Amazon Prime Super-Sale Roundup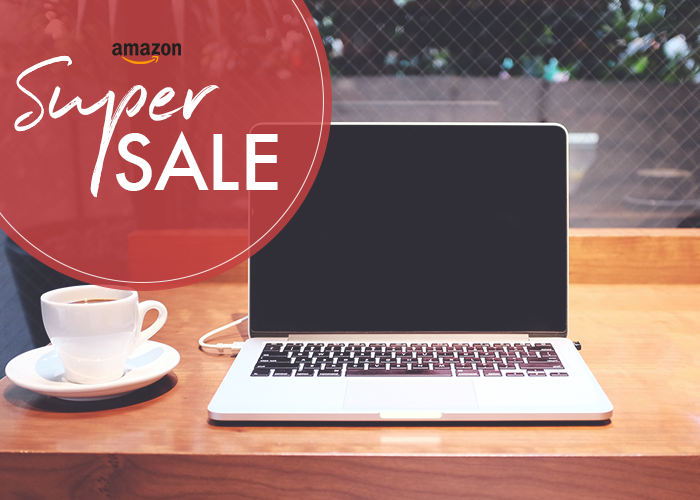 This is our now-weekly roundup of awesome, useful products currently at a big discount on Amazon. From the bigger investment items your home needs to the things that are nice to have, we'll be letting you know when the stuff you've been wanting anyway has gone on sale (sometimes up to 76% off) so you can get the best deal possible!
1. Cuisinart CI45-30BLW 12″ Chicken Fryer with Lid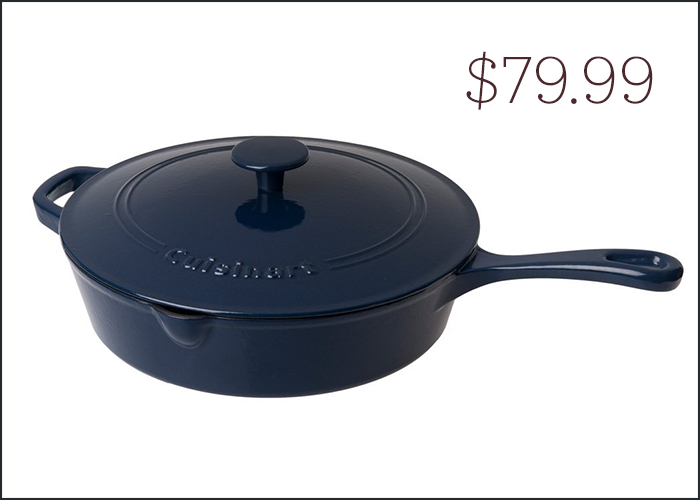 38% off. On TFD, we talk a lot about buying investment items for your home and kitchen. It takes time to build up a well-stocked kitchen filled with quality items (I, myself, still have a long way to go), and purchasing things slowly is key. This beautiful cast iron pot is highly-rated, versatile, and neutral in color, which makes it the perfect addition to your kitchen arsenal. This one is 38% off, so if you're looking to purchase something you'll have and use for a long time, this is a great option!
2. Cymas 7X Magnifying Makeup Mirror, Warm LED Lighted, 15 Min Auto Turn Off Bathroom Vanity Mirror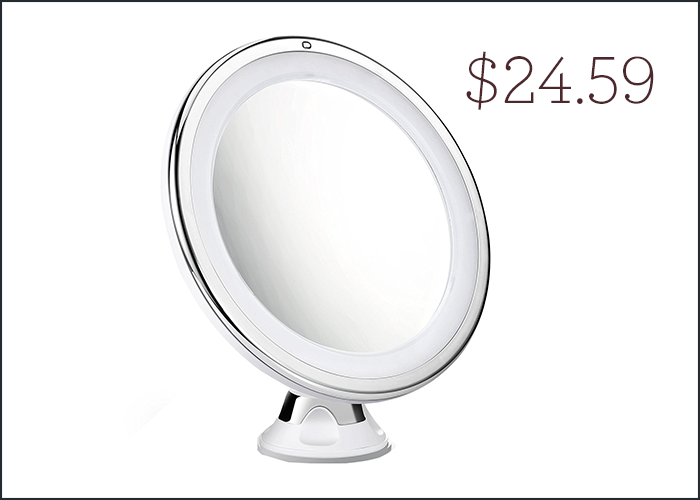 39% off. One cannot discount the extreme usefulness of a magnifying mirror. If you're like me, someone who has a tiny poorly-lit bathroom, than having a portable mirror that I can bring around my apartment and closer to a window, is really nice to have. This one comes with a warm LED light inside, and has an automatic shut off feature, which is pretty cool!
3. Cymas String Lights Outdoor Weatherproof Commercial Light 33-Feet Garden Rope Lights with 10 Bulbs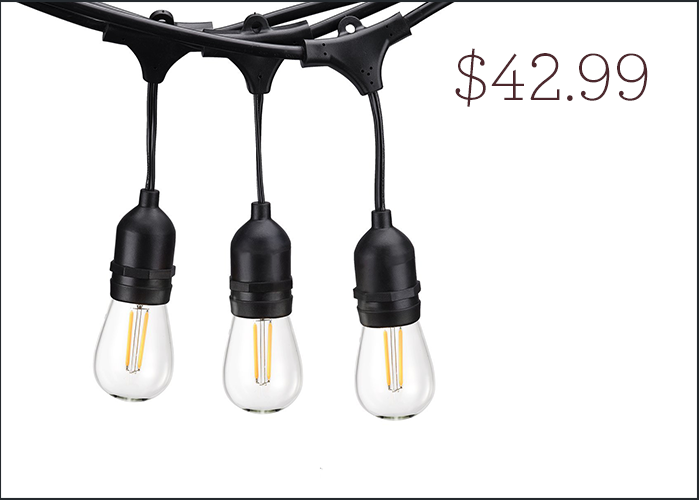 30% off. My love for outdoor string lights cannot be overstated. I love the way they transform a space quickly without you having to spend a lot of money. A set of these lights, strung up along a fence, over a table, from a tree, etc., cost relatively little and make a huge difference. It's the perfect thing to give your outdoor space a facelift without spending a lot of $$$.
4. Headphones,AILIHEN C5 Headphones with Microphone & Music Sharing,Foldable Lightweight On Ear Headphone Headset for iPhone iPod iPad Mac Laptop PC (White)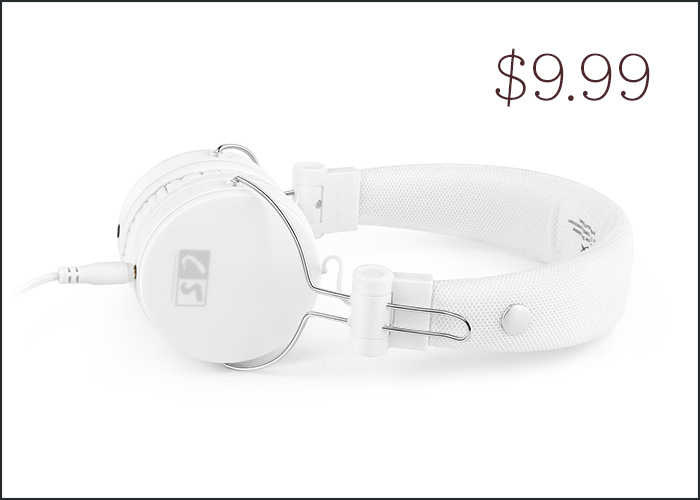 60% off. These over-the-ear headphones are ridiculously cheap at $9.99. They're on steep discount, come in a few bold colors (my favorite being the white ones, since they look the most #chic), and are pretty highly reviewed. If you're looking for a pair to take to the gym or go running with, these are the perfectly-priced pair that you won't mind sweating up a bit. A real concern if you're rocking a headphone that are $100+.
5. 
The Atlantic Magazine Subscription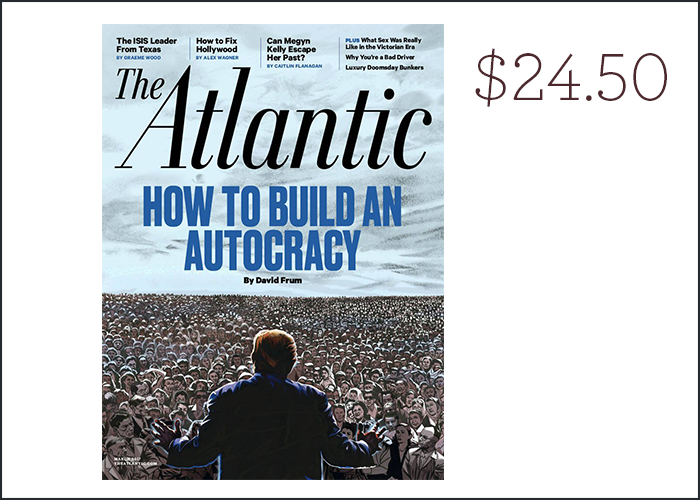 65% off cover price. I love reading the Atlantic online, but as the weather outside gets warmer, having a hard copy to take with me to the park would be a pretty sweet luxury. Amazon usually offers a bunch of magazines on discount — this one happens to be 65% off — but be sure to check out their full selection of titles.
6. Aria Starr Coconut Milk Body Scrub – Best 100% Natural Skin Care Exfoliator & Moisturizer – 12 OZ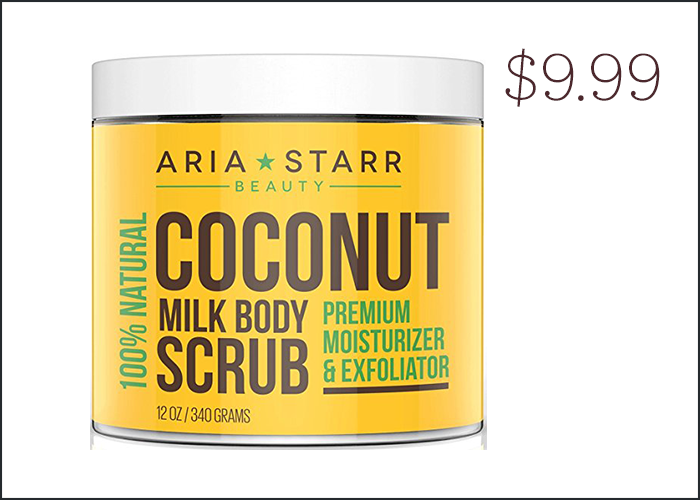 79% off. I've never used the above coconut milk body scrub but a) it looks like it would smell and feel amazing on my skin b) the brightness of the label is very cheerful to look at and c) it gets insanely high reviews and BONUS, it's on very steep discount. One of these guys could be the perfect addition to a gift basket for a friend, a housewarming gift, birthday gift, etc., or it could be fun to just try out for a treat yourself night in!
7. Berta 1875W Ionic Ceramic Hair Dryer – Make the Salon at Your Home with This Powerful and Precise Blow Dryer – 2 Speeds – 3 Heat Settings (Red)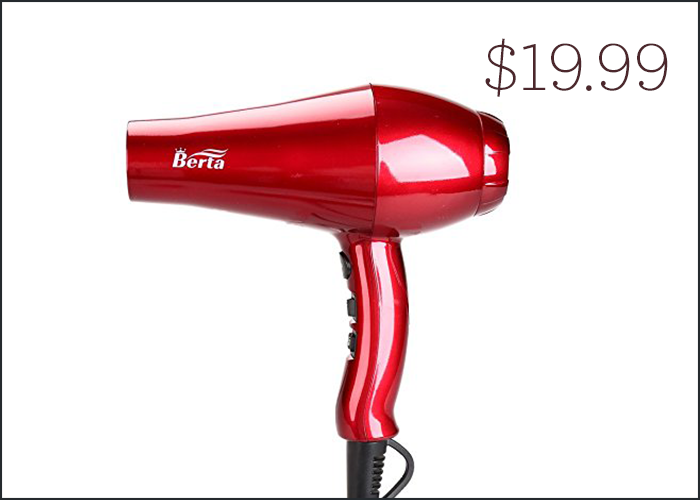 54% off. I love me a brightly-colored hair tool, and this cherry red ceramic hair dryer is one beautiful little bathroom appliance. This guy has a few different speeds — helpful for when I don't want my hair dryer at full blast in the morning and waking up Joe. It's also on super discount, so if you're in the market for a new one, this could be a great time to jump on this deal!
8. DGY Womens Peony Pattern Design Korean Fashion Casual Preppy Style Backpack G00133 Black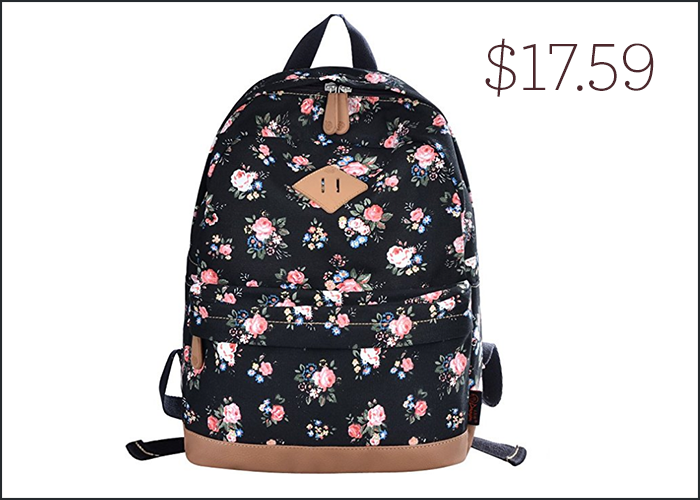 59% off. So, I'm too old to rock this backpack, but it is SO dang cute. This particular style comes in a bunch of beautiful patterns and colors, and it's perfect for a college-aged gal who wants to carry her books around ~in style.~ It's a Prime early access deal, so you can enjoy 59% off. But, the sale ends when the backpacks are gone, so if you need one HURRY!
9. VAV Professional Hair Straightener 1in 3D Floating Plate Ceramic Flat Iron 284&x2109;-446℉ Auto Shut-Off US Plug, Rose Gold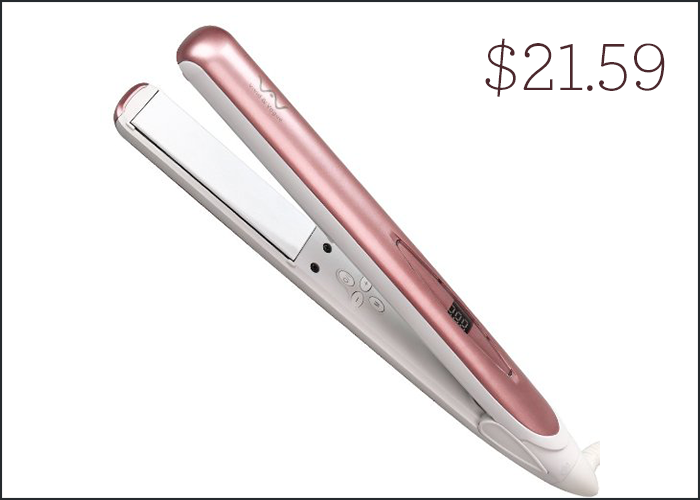 76% off. I just recently mastered curling my hair with the use of a straightener, and now there's no going back. I never use mine to actually straighten my hair, and instead I use it to create bouncy ends that stay in place way longer than the curls any actual curling iron produced. Odd, but pretty cool. If you're in the market for one, I can't imagine finding one that's as heavily discounted as this!