TFD's Weekly Amazon Prime Super-Sale Roundup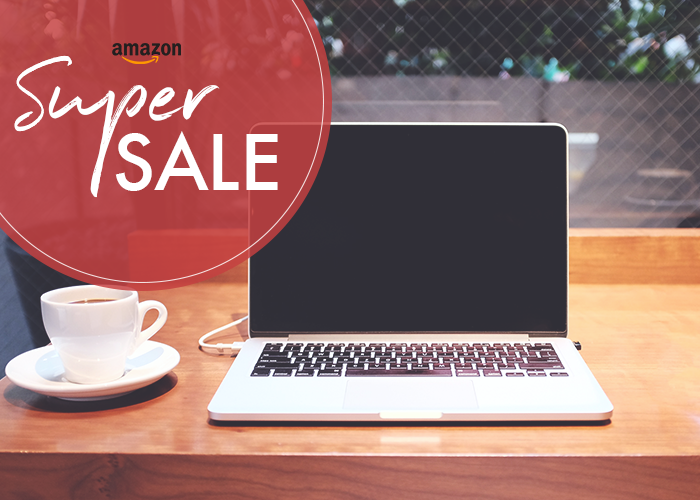 Hello all! Welcome to this week's roundup of awesome + useful products currently at a big discount on Amazon. From the bigger investment items your home needs to the things that are nice to have, we'll be letting you know when the stuff you've been wanting anyway has gone on sale (sometimes up to 78% off) so you can get the best deal possible! Thanks for reading — let's jump right it!
1. LED Digital Alarm Clock – Outlet Powered, No Frills Simple Operation, Large Night Light, Alarm, Snooze, Full Range Brightness Dimmer, Big Red Digit Display, Black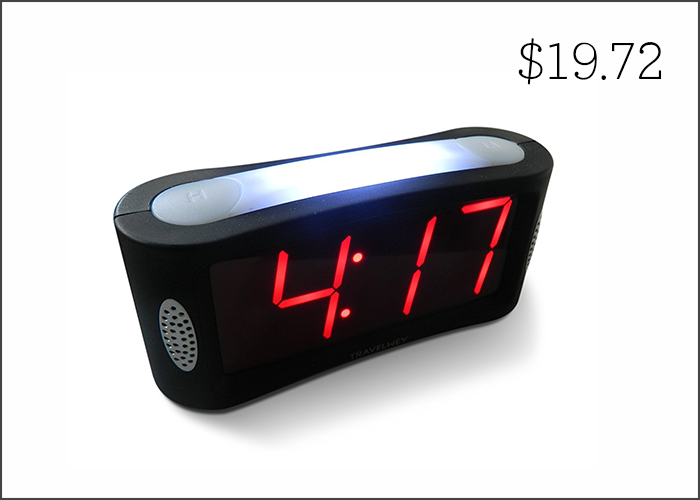 34% off. My friend was recently telling me about a new rule she made for herself — no screens in the bedroom. That means she doesn't ever take her phone or laptop into bed with her to try to reduce her dependence on tech products (and also get better sleep). I kind of love this idea, but I'm not convinced I'd be successful at that kind of compartmentalizing. A light-based alarm clock, like this one that's on sale today, might help!
2. T&Hproducts -Magnetic Knife Holder – Storage Strip – Kitchen Knives Bar – Aluminum Rack-16 Inches – Never Rust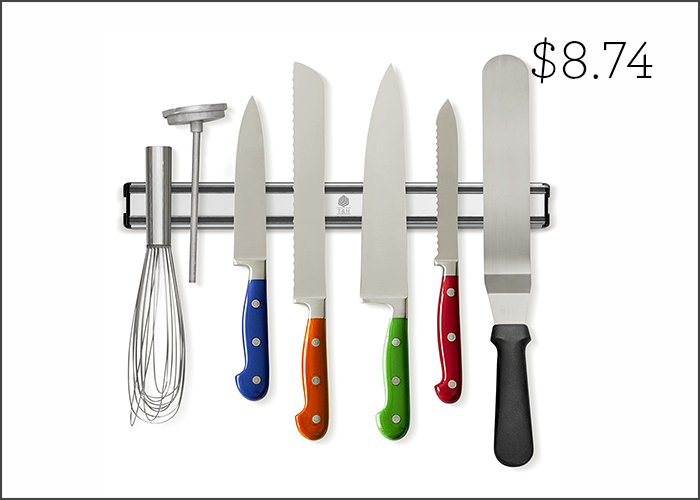 56% off. I have always loved the way these magnetic knife strips look — and they definitely help free up some much-needed counter space in small kitchens like mine. One of these would add a super professional and clean feeling to any (child-free) home!
3. The Original Bialetti Moka Express Made in Italy 1-Cup Stovetop Espresso Maker with Patented Valve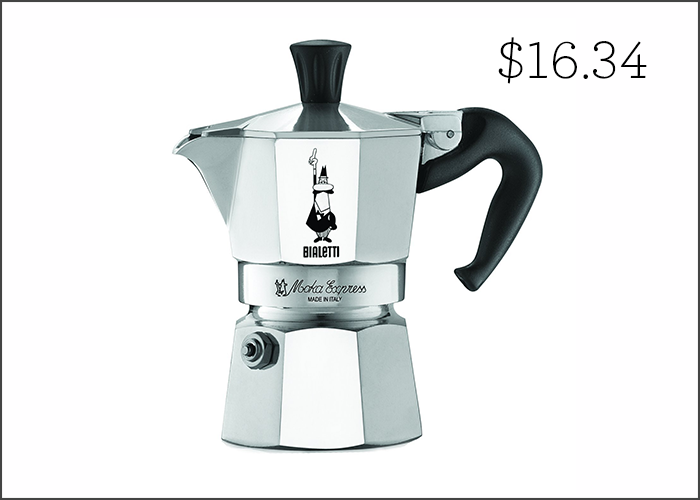 35% off. Back when the TFD office was part of Chelsea's apartment, she would make espresso every day in her Moka pot, and we would add hot water for an Americano. I swear it's the best at-home coffee I've ever had. Also, these pots look super sleek and would be so cute in any kitchen — and much less bulky than a traditional coffeemaker!
4. Burt's Bees Classics Gift Set, 6 Products in Giftable Tin – Cuticle Cream, Hand Salve, Lip Balm, Res-Q Ointment, Hand Repair Cream and Foot Cream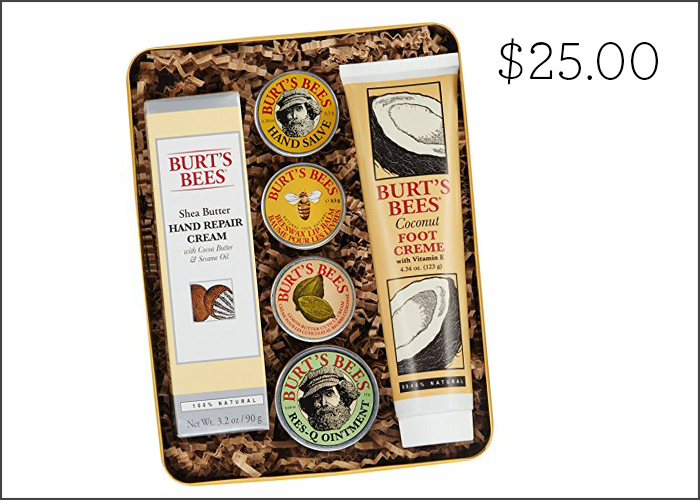 I don't know about you, but now that winter is basically here, I feel one thing: dry. I've never been a big lotion person, but as I get older, my collection of creams just keeps growing. Also, I've become a huge fan of Burt's Bees products. This is technically a gift set, but for everything it includes, $25 is a great deal! You could even keep some of the products yourself and give a few away as gifts for the holidays.
5. HOMFA Dish Rack Expandable Stainless Steel Drying Colander Strainer Multipurpose Basket Over the Sink for Kitchen Fruits and Vegetables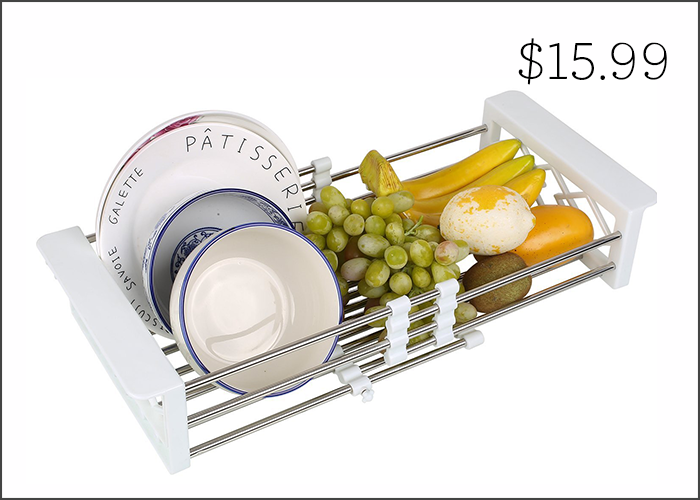 20% off. I know a few people in New York who don't have a dishwasher, AKA the one luxury that will be non-negotiable in my forthcoming 2018 apartment search. I don't know how they do it, but I also know that sometimes those luxuries we take for granted are out of our control. If you don't have a dishwasher, or are constantly washing dishes by hand even if you do have one, one of these drying racks would come in super handy — freeing up counter space and keeping things clean!
6. PureRelief XL – King Size Heating Pad with Fast-Heating Technology, 6 Temperature Settings & Convenient Storage Bag – Charcoal Gray (12″ x 24″)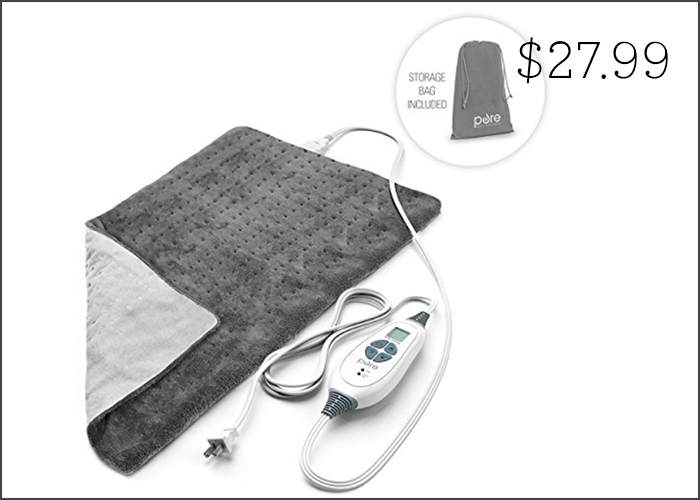 30% off. I don't know about you, but nothing feels better during my ~time of the month~ than a little heat therapy. I currently use my boyfriend's old electric blanket, but sometimes that gets to be a bit too much. One of these heating pads would be a good replacement — and also a worthwhile investment for any athletes!
7. KINDEN Glass Electric Kettle (BPA Free) – 1.7L Hot Water Tea Kettle Boiling Temperature Control & Keep Warm, Cordless Glass Base, Double Wall, Blue Light 1500W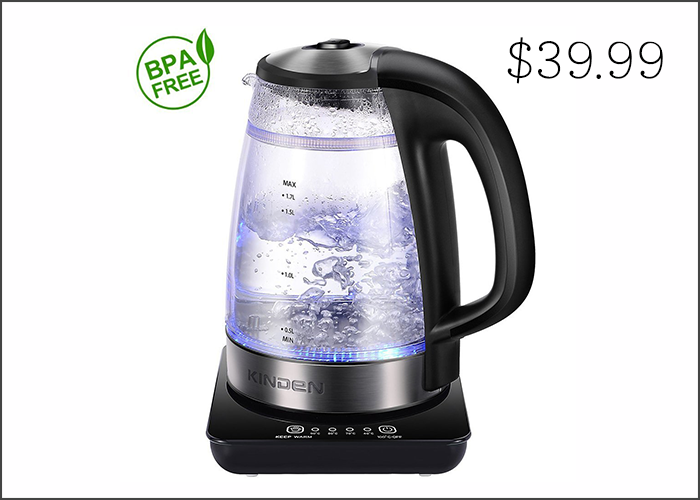 47% off. One of my goals this winter is to start drinking less coffee and more tea — but that's going to be difficult without investing in some kind of kettle. (I currently just use my stove and a saucepan.) This one has great reviews, would fit nicely on a countertop, and is on super sale today! It would also go great with the Moka pot mentioned earlier for my
8. Silicone Spatula,Xpatee 5-pieces Non-Stick Silicone Spatula Heat Resistant Flexible Rubber Spatula Scraper (Red)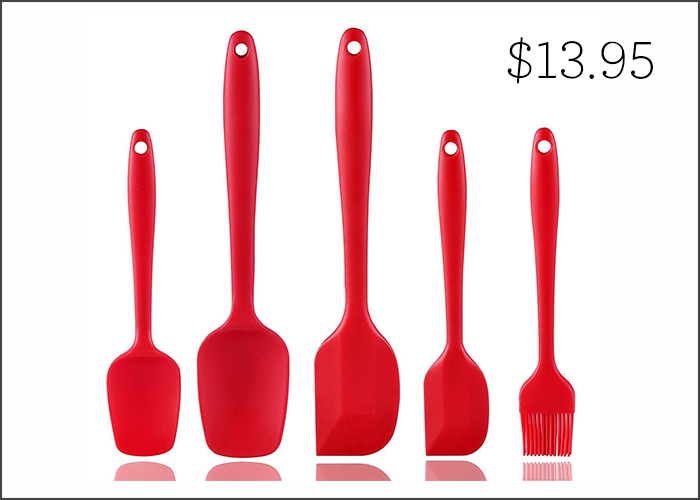 80% off. As someone who bakes with relative frequency (especially this time of year!), I cannot tell you how much easier my life would be if I had more than one spatula. And these are super nice silicone and such a bargain today. Also, if you have a baker in your life, these would be an excellent gift!
9. Phone Case Leather Wallet Phone Case with Credit Card Slot Holder iPhone 8 Cover Kickstand Case for iPhone6/7/8 Plus Galaxy S7/S8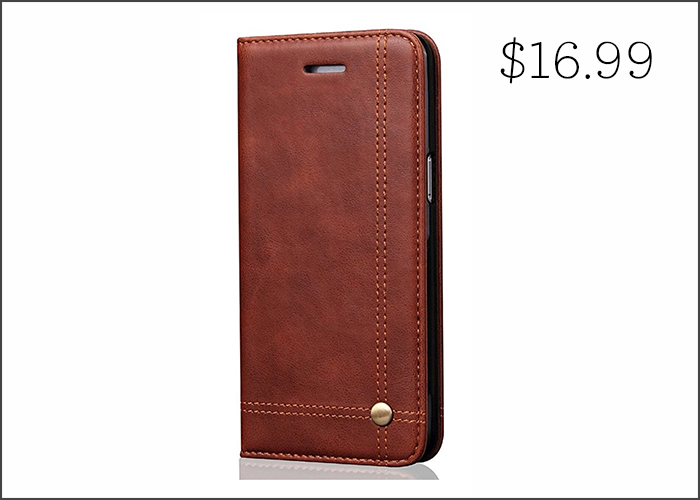 52% off. While I love my bulky, unbreakable phone case, it's not the nicest-looking case in the world. This leather one is super classic and stylish, and it also doubles as a wallet — great for those of us who don't love having to lug a bag around all the time!
10. Women's Knee High Boot Socks by Summer + Mint. Warm, Eco-Friendly, Soft Cotton, and USA Made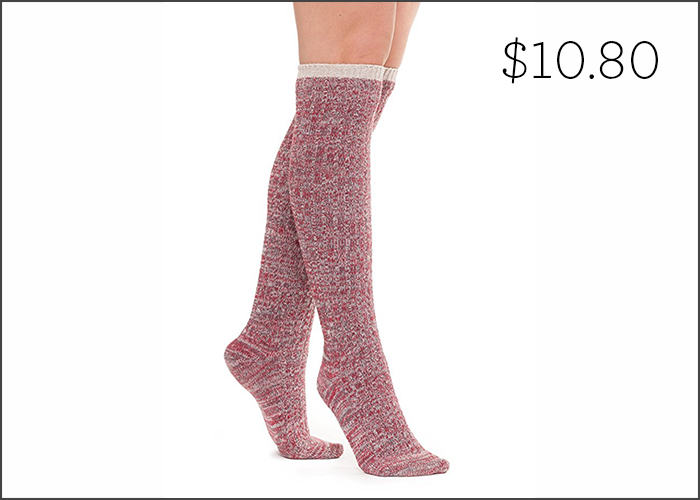 28% off. I am THRILLED for the chilly months ahead and have begun stocking up on my winter sock collection. Boot socks like this are both super cozy and cute, especially scrunched down a bit and sticking out of the tops of boots. These have awesome customer reviews, and I love the hand-knit look of them.