TFD's Weekly Amazon Prime Super-Sale Roundup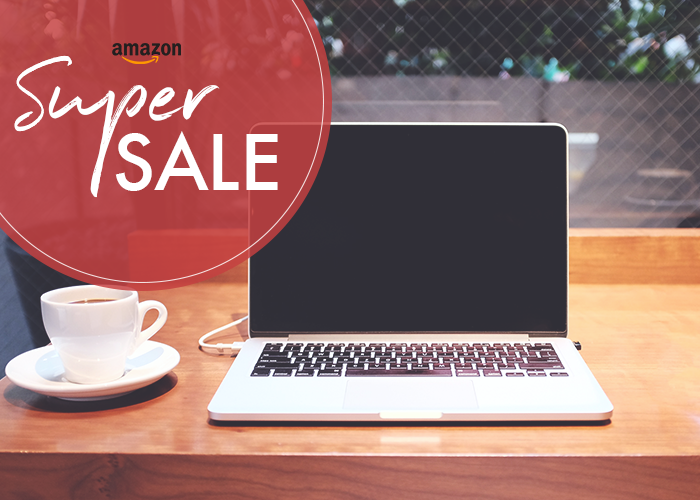 Hello all! Welcome to this week's roundup of awesome + useful products currently at a big discount on Amazon. From the bigger investment items your home needs to the things that are nice to have, we'll be letting you know when the stuff you've been wanting anyway has gone on sale (sometimes up to 78% off) so you can get the best deal possible! Thanks for reading — let's jump right it!
1. JINRI Professional Household Negative Ionic Hair Dryer 1875W DC Motor Blow Dryer 2 Speeds 3 Heat Settings Cold Shot Button with Styling Concentrator Nozzle(Red)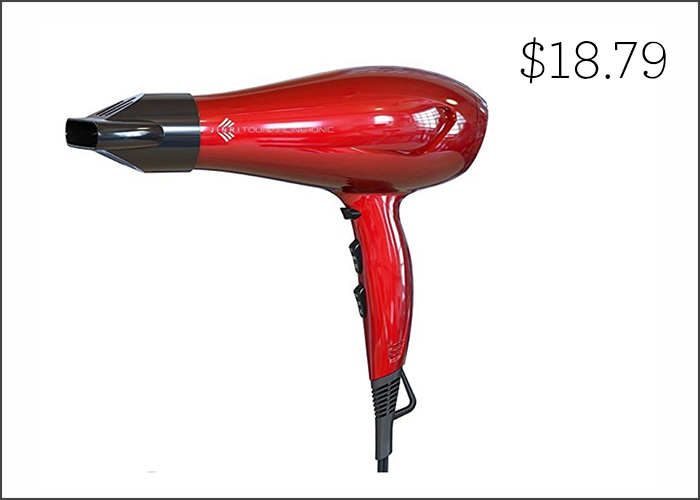 79% off. When I switched from a cheap drugstore hairdryer to a nice, salon-quality one, I noticed a tangible difference in how my hair felt. I'm not sure why, exactly — perhaps the various heat settings? Anyway, if you're in the market for a new hairdryer thanks to freezing-cold mornings when air drying isn't an option, this one has great reviews and is nearly 80% off today. There are multiple other hairdryers on sale on Amazon today, too, so have a look around!
2. Hamilton Beach 67601A Big Mouth 800 Watt Juice Extractor, Black and Chrome, Extra Large 3 Inch Feed Chute, Extra Large Pulp Bin, Stainless Steel Micro-Mesh Strainer Basket, One Speed, BPA Free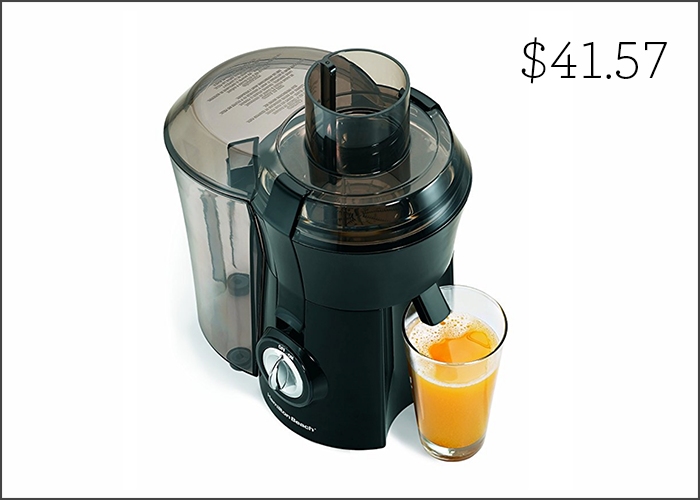 23% off. If a juicer is one of those things you've been thinking of adding to your kitchen, definitely check out this deal today — Hamilton Beach is a brand I personally trust, and this juicer has great reviews. Plus, juicing vegetables can be a great, quick way to make sure you're getting all the nutrients you need every day.
3. JIKO MAMBO Clip-on Silicone Strainer, Colander & Drainer, Pan Strainer, BONUS FREE Garlic Peeler! Pasta, Spaghetti, Ground Beef Grease, Vegetables Strainer, Snap on Bowls,Pots,Pans & Strain
58% off. I'm not sure what it is about draining large quantities of things like pasta or vegetables, but somehow I almost always miss a little and end up with half a serving of what I made on the floor/in the sink. Not great. This handy little contraption is super affordable and looks like it'd help solve my (admittedly embarrassing) problem.
4. Picnic Mat Cozyswan 59"x79" Striped Handy Mat with Strap Mildew Resistant and Waterproof for Picnics, Beaches, RVing and Outings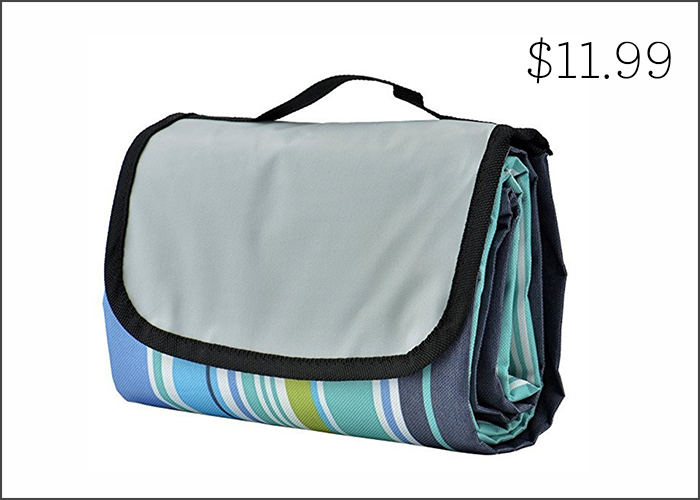 43% off. Alright guys, it's not quite picnic season, I realize. But as someone who dreads the onset of warm weather, no matter how far off it is, I'm trying to find ways to be more excited about its inevitability. My current focuses: berry pies and spring/summer picnics. Our friends have a few of these waterproof picnic mats that they simply keep in their trunk, and they are so freaking handy, I'm definitely getting one for myself this year!
5. Manual Can Opener Newjinda Built-in Can Opener Heavy duty Stainless Can Tin Opener Black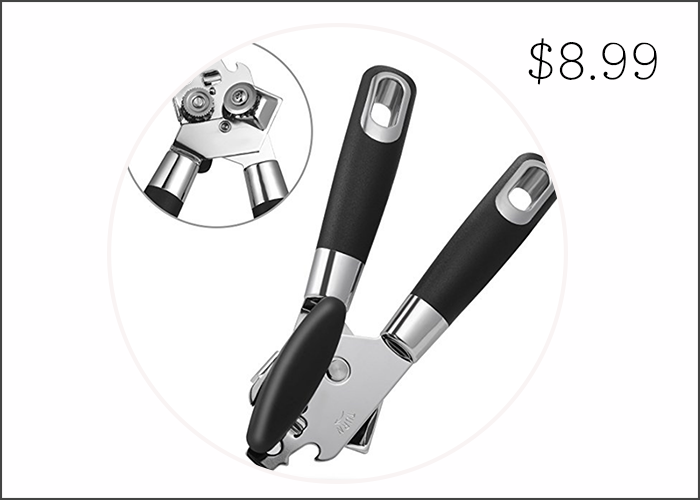 55% off. In my old apartment, our can opener belonged to one of my roommates, and it was basically falling apart. It was super old and rusty in places, and the part you twist would just occasionally pop off. But we just dealt with it, because why bother getting a new can opener when the one you have technically works? And then I moved into a new place with a new can opener, and my cooking life was just easier enough to make a difference. Long story short, this is a great can opener that's more than half off today!
6. Levin 10 Port USB Charging Station Dock with Built in Charge Cables Patented Retractable Design Organizer for Smart Phones & Tablets Black Model FP C10A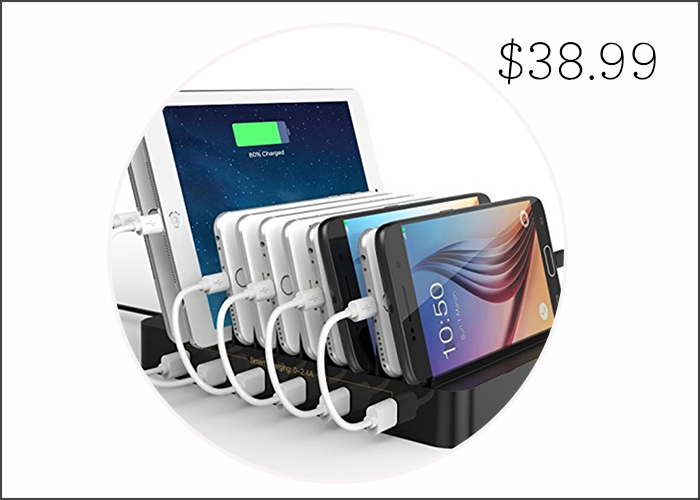 49% off. I love charging stations so damn much. If you live with family or a bunch of roommates with boundary issues, one of these is a must — life is so much easier when you're not fighting over who moved the one functioning iPhone charger into their bedroom.
7. Cooko Wine Opener Set,Manual Wine Bottle Opener Kit with Aerator, Zinc Alloy Handle Corkscrew ,Deluxe Wine Opener Accessories with 9 Pieces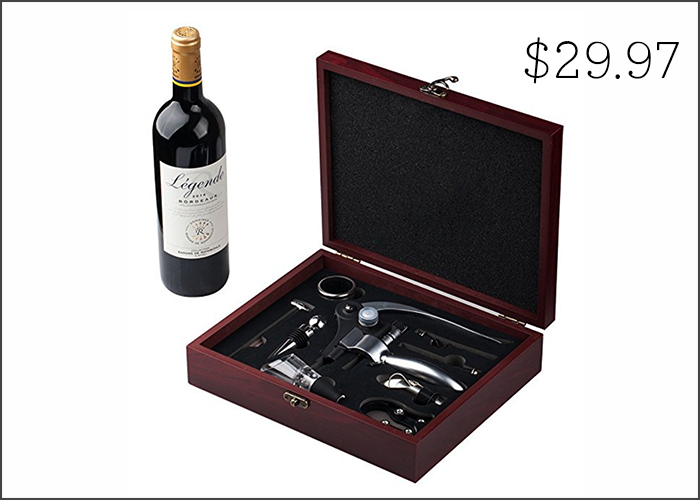 60% off. I just couldn't resist including this chic little kit! As a wine lover, I think this would be the perfect housewarming gift — or just something to look cute on your own kitchen counter or bar cart. It's on super sale today, too, which is awesome if you're looking to make your at-home drinking game more ~grown-up~.
8. Best Digital Medical Thermometer, Easy Accurate and Fast 10 second Reading Oral and Rectal Thermometer for Children and Adults with Fever Indicator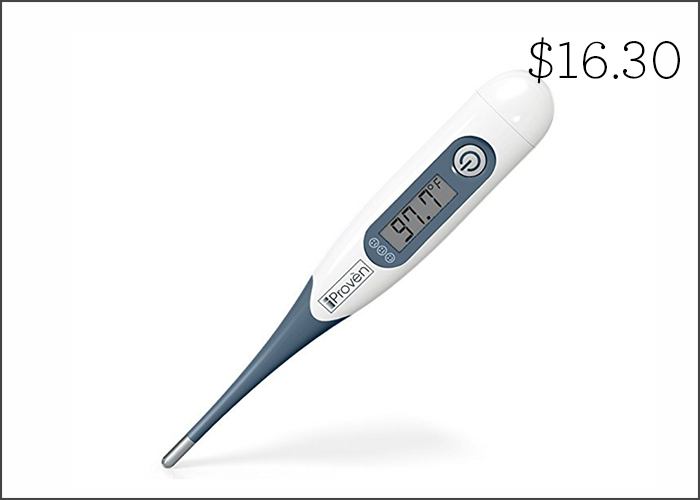 18% off. Kind of a weird thing to include on these roundups, maybe, BUT I cannot tell you how many times I have wished I had a thermometer. I'm terrible at telling whether or not I have a fever on my own, and it seems like one of those things I should just have, anyway. But I don't, because…I'm not a mom, I guess? Terrible reason. Thankfully, thermometers don't have to be that expensive, and this one has a nice lil discount today.
9. Trash Bags, Meidong Garbage Bags 13 Gallon Large Tall Kitchen Drawstring Strong Bags for Trash Can Garbage Bin(5 Rolls/115 Counts)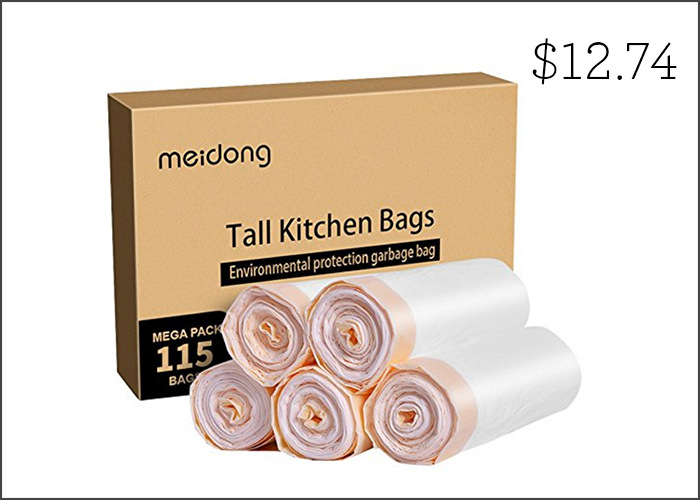 75% off. No, this is not the sexiest thing I could have included in this list, either. But in my defense, trash bags are a necessary evil that pretty much everyone needs, and good quality ones can be expensive. These are a whopping 75% off today, so I'm definitely thinking of stocking up for a good long while!
10. iClever 64G USB 3.0 Flash Drive with MFi Lightning Connector for iPhone, iPad, iPod, iOS Device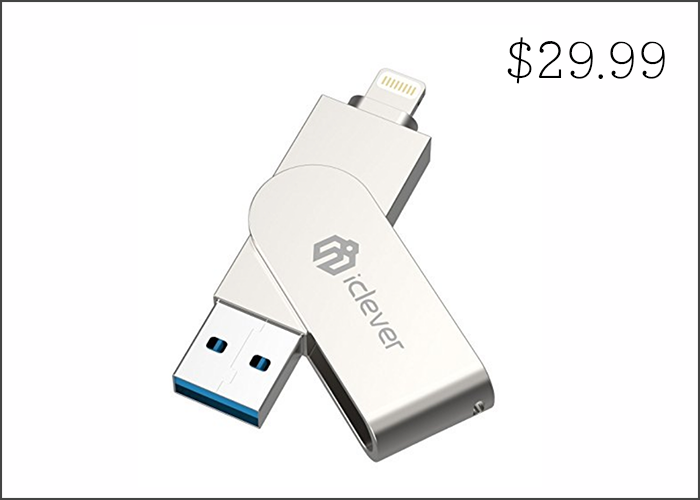 70% off. Peter just finished the extremely tedious task of digitizing my entire DVD collection. (I honestly thought it would take him an afternoon. Cut to a week later, and that thought is simply hilarious.) I can now get rid of all of it, freeing up much-needed living room space, but without losing all the money I sunk into buying movies over the last decade-plus! I'm storing it all on USB drives, but I didn't think to get one that could connect to my phone and other smaller devices — how handy is this!