TFD's Weekly Amazon Prime Super-Sale Roundup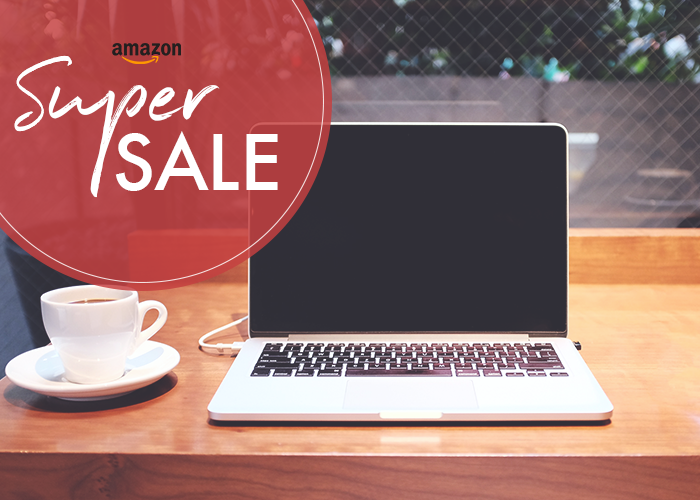 Hello all! Welcome to this week's roundup of awesome + useful products currently at a big discount on Amazon. From the bigger investment items your home needs to the things that are nice to have, we'll be letting you know when the stuff you've been wanting anyway has gone on sale (sometimes up to 78% off) so you can get the best deal possible! Thanks for reading — let's jump right it!
1. Vitamin C Facial Cleanser – Anti Aging, Breakout & Wrinkle Reducing Face Wash for Clear & Reduced Pores – With Organic & Natural Ingredients – For Oily, Dry & Sensitive Skin – InstaNatural – 6.7 OZ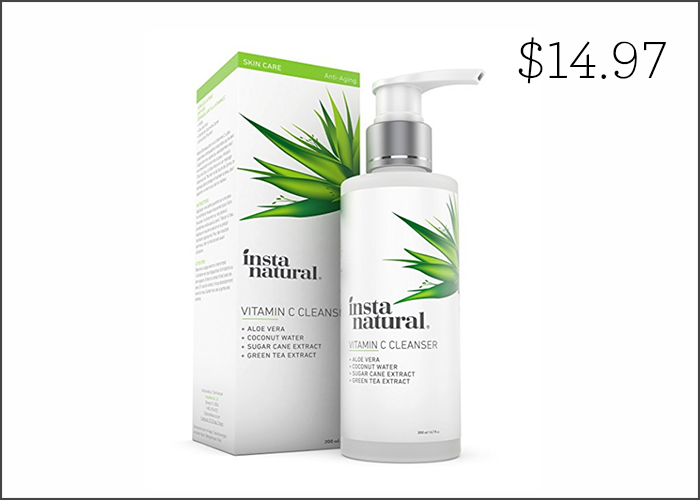 50% off. Since skincare seems to be top-of-mind for everyone this week, I figured I would include this cleanser, which happens to be a cool half price today! This has tons of excellent reviews and seems like it would work for many skin types. Also, aloe vera + green tea extract sounds replenishing as hell. If you've been looking for a new face wash, definitely take a peep at these reviews.
2. ArtBin Super Satchel 1-Compartment Box- Plastic Art and Craft Supply Storage Container, 6955AB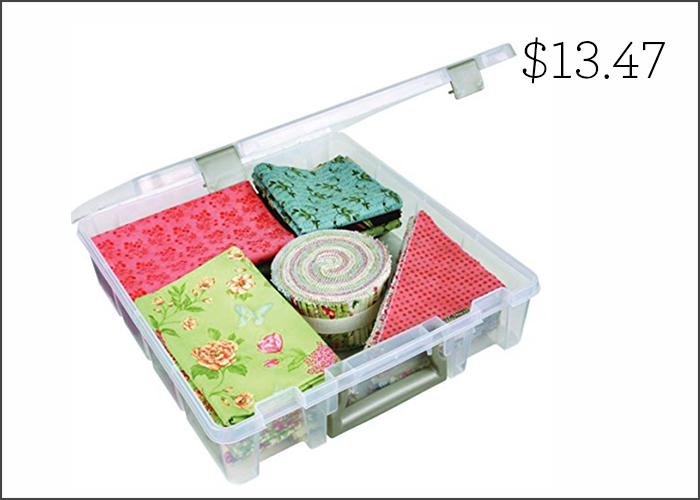 20% off. I actually got one of these when I was purging my home before a move last year, and it is one of my favorite storage solutions, period. It is really easy to tote around and compact enough to store anywhere (I stow it conveniently under my bed), but it's deep enough to actually hold most of my crafting supplies, unlike most craft boxes I've come across. Definitely worth it if you're a DIY-er!
3. MOFIR Makeup Organizer 360 Degree Rotating, Adjustable Multi-Function Cosmetics Storage Box, Small Size Extra Large Capacity, Fits Different Sizes of Cosmetics (Circle with Grid Top, White)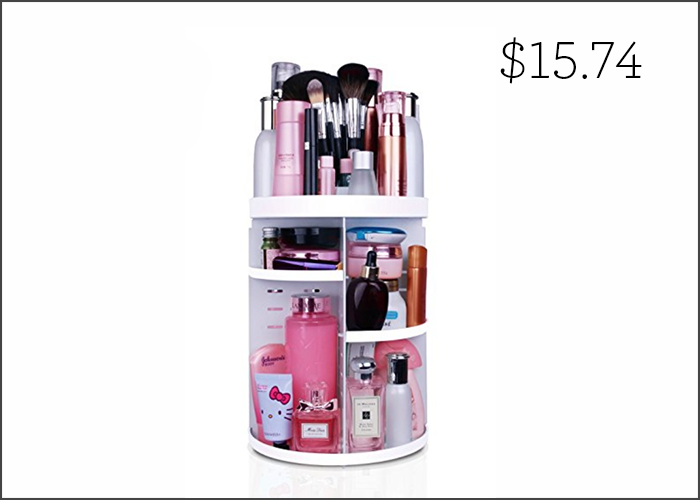 69% off. If you're lacking in counter space but need a place to store a bunch of beauty or bath products, this is on a crazy-good sale today. It's a super vertical storage solution that looks like it would make it really easy to find what you're looking for. Also, it rotates!
4. Coffee Glass, WBSEos Crystal Double-Layer Glasses, High Borosilicate Mugs with Handle for Tea, Latte, Milk, Beer, Juice 400ml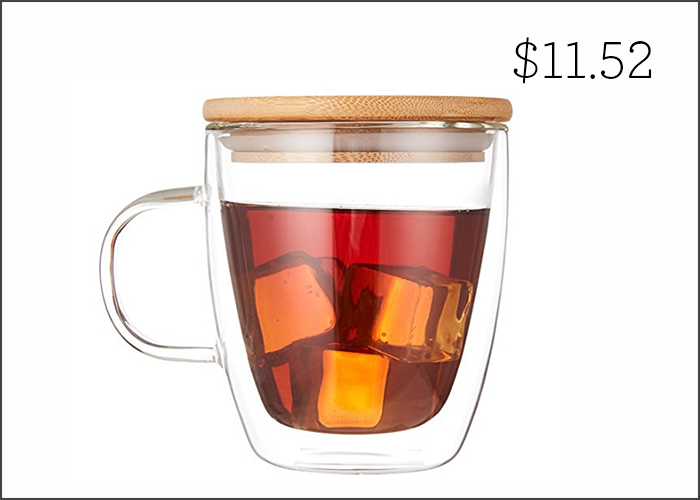 62% off. How cute is this mug?? The double-walled glass design helps insulate it, and it comes with a super handy wooden lid that makes it possible to transport (and keep things hotter/colder for longer). Plus, it has 5-star reviews across the board — definitely worth a look if you're on the hunt for a new way to drink your morning coffee!
5. Levoit Humidifier, 4L Cool Mist Ultrasonic Humidifiers for Bedroom with Night Light and Whisper-Quiet Operation, Filterless Vaporizer for Home, Room, Babies, Waterless Auto Shut-off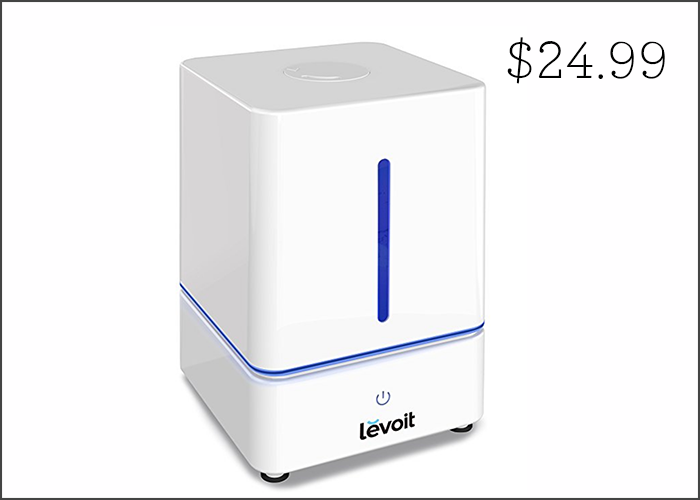 58% off.  For some reason, I know many people who utilize humidifiers this time of year (I'm getting old, I guess?), and they all say it really, really helps with sore throats and the general dryness/itchiness that results from cold weather. If that sounds like something you'd need, definitely check out this one that's on super sale today.
6. HOMFA 4-Tier Gap Kitchen Slim Slide Out Storage Tower Rack with Wheels, Cupboard with Casters – Silver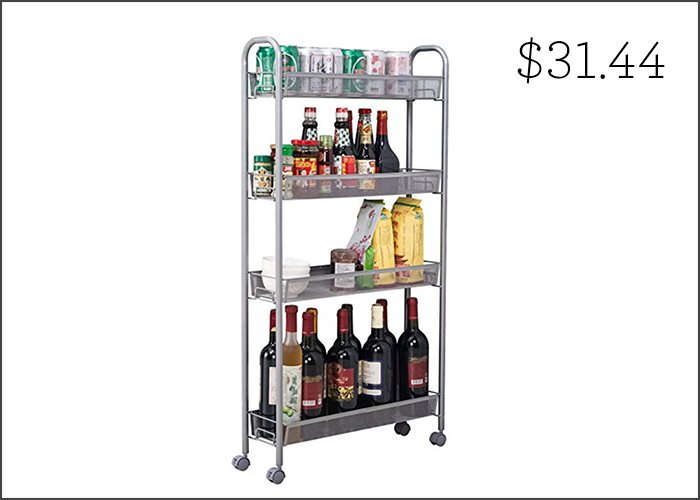 58% off. Confession: this is actually something that Lauren included in one of these roundups about a year ago, and I couldn't help but including it today now that it's on sale again. We bought one for our apartment, and I cannot express how handy it's been. Without it, we basically don't have pantry space, and we use it to store everything from pasta to baking supplies. Plus, it's pretty darn cute. Highly recommend it for my fellow small-space-dwellers!
7. ECR4Kids 14-Drawer Mobile Organizer, White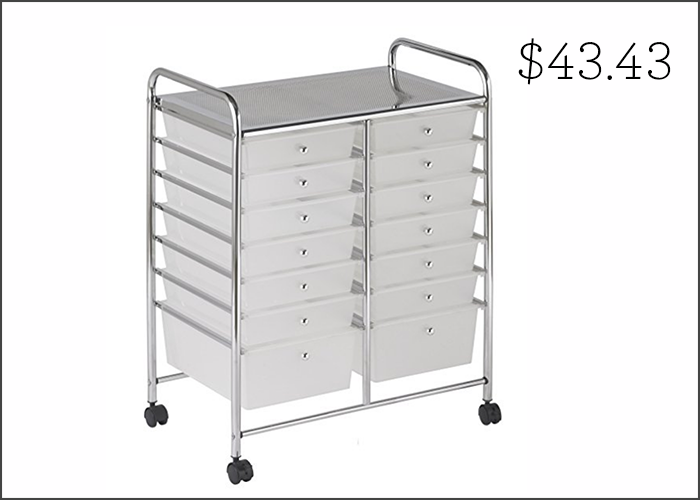 40% off. Another rolling cart-organizer, but obviously a very different one. This would be excellent for the serious crafter and DIY-er, but I could also see it coming in handy as general home office/bedroom storage.
8. PriorityChef Knife Sharpener, 2 Stage Sharpening System for Knives, Black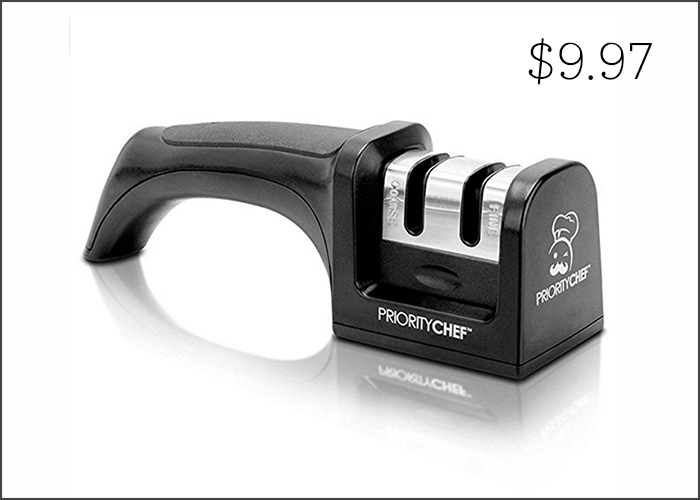 60% off. Real talk guys, are your knives as sharp as they could be? I'm guessing not, because mine also aren't…but thankfully I have a sharpener from this brand that works really well! Home cooking is super important for saving money, and it's so much easier (and faster) when your knives are working properly. This is on a great sale today, so check it out!
9. Laukingdom Oil Bottle and Vinegar Dispenser Sprayer with Glass Automatic Flip Cruet with Pouring Spout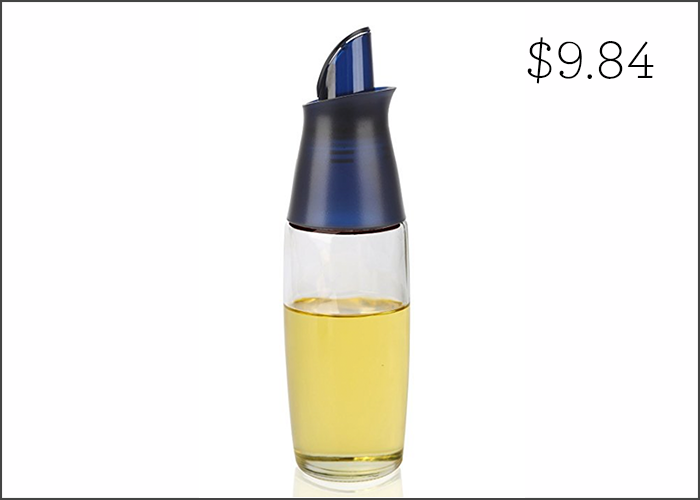 62% off. This is one of those little kitchen things I always wish I had while cooking, but then never remember to buy. An olive oil dispenser would be so much easier to deal with day-to-day than the giant jugs we buy, and this is super cheap right now.
10. [Upgraded]Hot Glue Gun Kit, Atmoko Glue Gun with 50pcs Glue Sticks, High Temperature Melting Mini Glue Gun for DIY Small Projects, Arts and Crafts, Home Quick Repairs,Sealing(20 Watts, Green)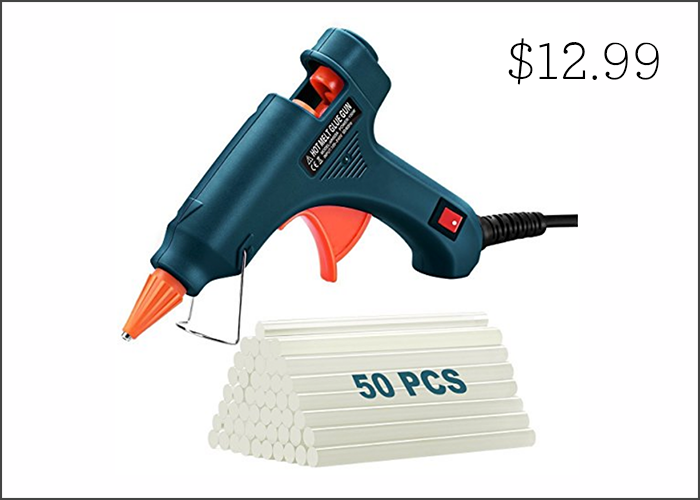 57% off. I guess the light theme for today's roundup is craft supplies, but honestly, glue guns come in handy for soooo many things. Quick upholstery, Christmas decorations, small DIY projects — I'm always glad I have one on hand, and this sale price today includes a bunch of glue sticks!