TFD's Weekly Amazon Prime Super-Sale Roundup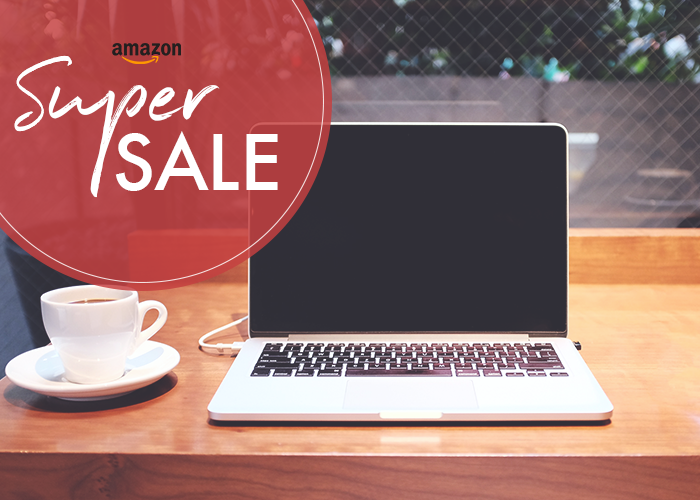 Hello all! Welcome to this week's roundup of awesome + useful products currently at a big discount on Amazon. From the bigger investment items your home needs to the things that are nice to have, we'll be letting you know when the stuff you've been wanting anyway has gone on sale (sometimes up to 78% off) so you can get the best deal possible! Thanks for reading — let's jump right it!
1. Makeup Brush Cleaner, Clean and Dry All size Makeup Brushes in Seconds by Sokvin (White Color)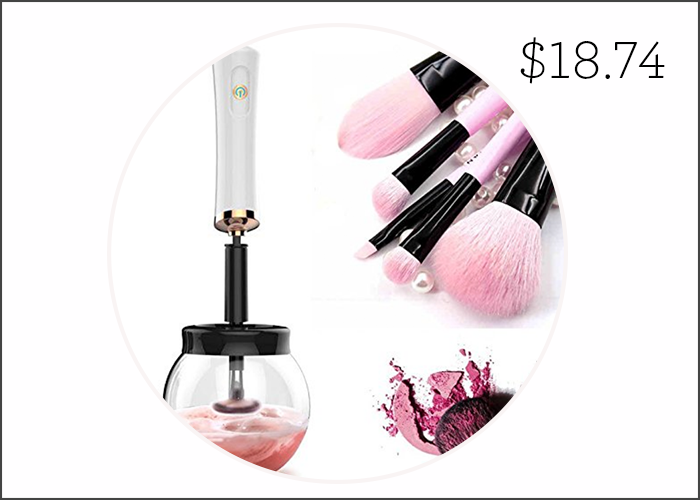 77% off. Even as a non-makeup person (meaning I love having a set of products that make me feel good, but I don't wear them every day), I know how important it is to clean your brushes. I've heard having a contraption like this one makes it a little easier, and maybe even a semi-fun chore. That said: I have no idea who would spend $80 on a makeup brush cleaner. So if this is something you like the sound of, definitely check it out today while it's not at such an outrageous price point.
2. VASKER Travel Makeup Bag Leather Waterproof Cosmetic Case with Adjustable Divider VA-07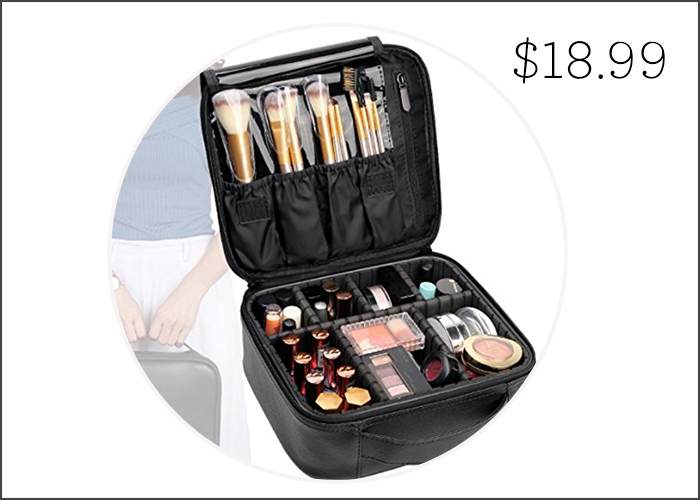 79% off. This makeup bag is also at an extremely good sale price today! I love the look of this leather bag, and I also find multi-compartment containers to be very soothing. If you're in the market for a general use travel toiletry bag, I think this would work well for that, too.
3. Chefman Slow Cooker, All Natural XL 6 Qt. Pot, Glaze-Free, Chemical-Free Stovetop, Oven, Dishwasher Safe Crock; The Only Naturally Nonstick Paleo Certified Slow Cooker, Free Recipes Included-RJ15-6-N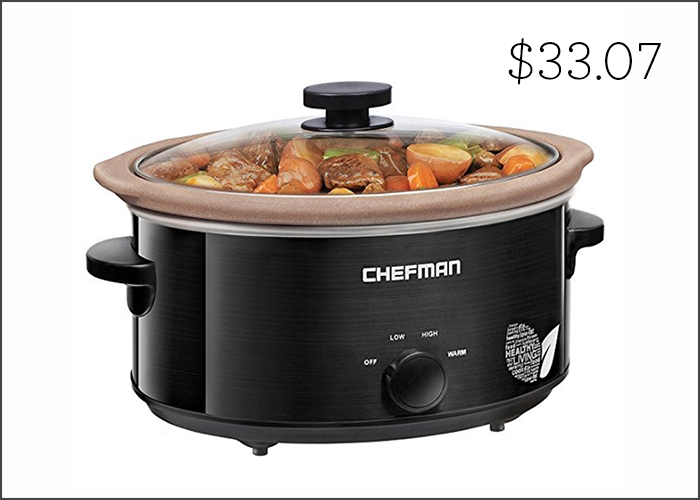 63% off. I feel like slow cookers come in and out of style every few years or so, but I still use mine all the time — for chili, stew, mulled wine, dip, bread pudding…so many things. And it seems like we're going to be stuck in winter for a good long time, so if you still haven't invested in a slow cooker, definitely check this one out. It's a nice six-quart size, and it has great reviews all around!
4. Sbode Bluetooth Speaker Portable Waterproof Outdoor Wireless Speakers Enhanced Bass, Sync Together, Built in Mic, TF Card, Auto Off, FM Radio for Beach, Shower & Home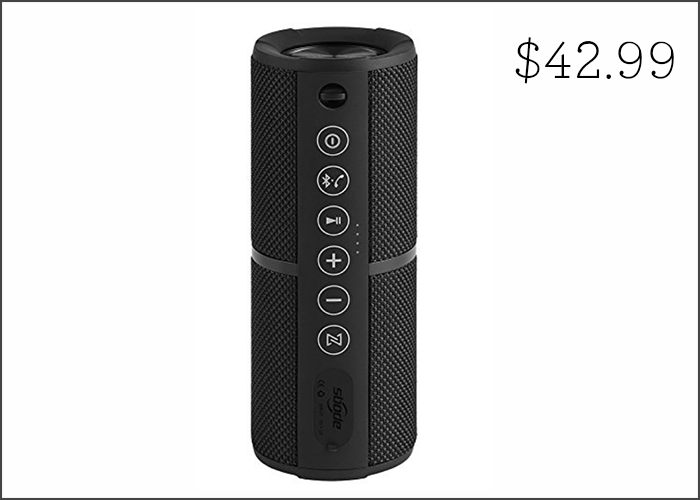 76% off. Another awesome sale price today — and with great reviews to boot! We take a portable speaker with us on our yearly weekend trip to my college friend's lakehouse, and it makes everything a bit more fun and festive. This Bluetooth speaker is usually quite expensive, so definitely check it out if you've been holding out for one without needing to spend a ton of money.
5. Foldable Laptop Table | Superjare Bed Desk | Breakfast Serving Bed Tray | Portable Mini Picnic Table & Ultra Lightweight | Folds in Half w' Inner Storage Space – Bamboo Wood Grain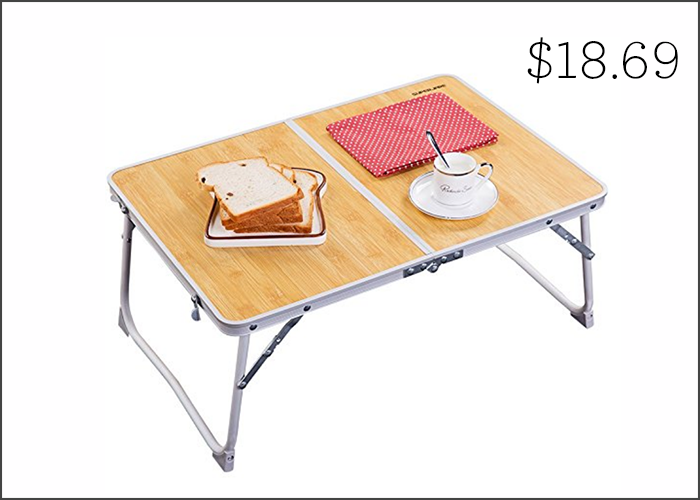 63% off. Snacks and meals in bed are the best lazy-person indulgence, full stop. But also, this table would be super useful for using a laptop in bed or on the couch (though hopefully not because you're overworking yourself to death!). And maybe it's just me, but the wood grain look of this one is super cute.
6. Sceptre X328BV-SR 32-Inch 720p LED TV (2017 Model)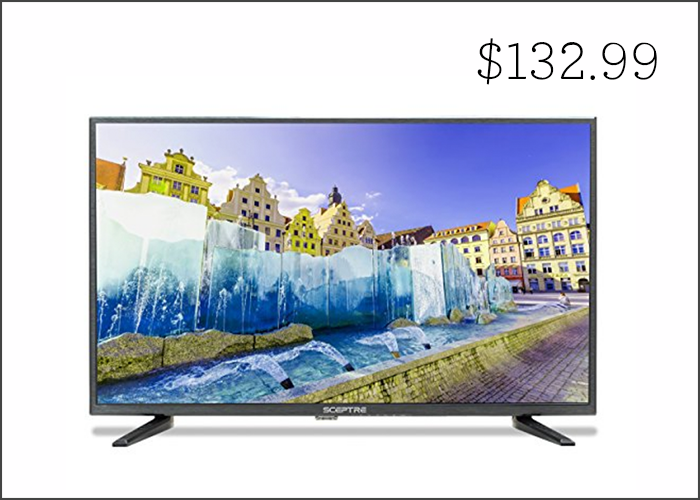 34% off. I don't personally know much about televisions, but we've been thinking about getting a new one for a while now. This one has good reviews and isn't too expensive (comparatively speaking) in the first place, and now that it's on sale on top of that, I'm definitely considering it!
7. OMorc Strainer Funnel Set, 3 Pack Stainless Steel Funnels Set with Handle Design and Removable Strainer, Great for Transferring of Liquid, Fluid, Dry Ingredients & Powder, Durable and Dishwasher Safe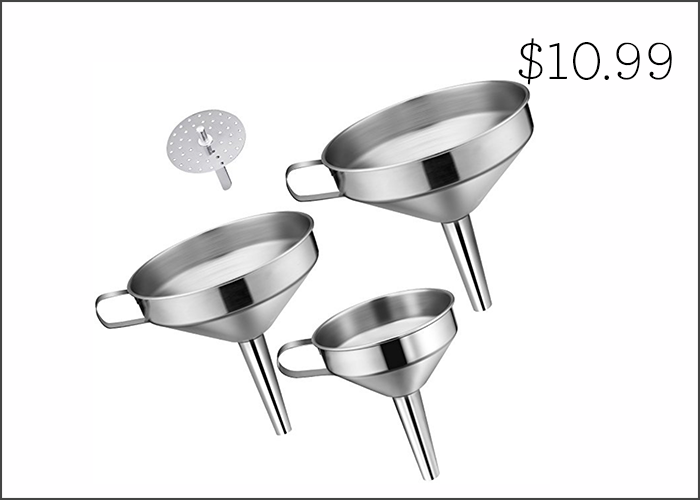 59% off. On at least a weekly basis, I think, Wow, a funnel would be so useful right now, why don't I have one? And then I never actually get one. UNTIL NOW. These are currently in my shopping cart, thanks to their great reviews (who knew funnels could warrant so many positive reviews?) and the fact that they come in a set of three different sizes.
8. POSAME Chopper Dual Blade 1.5 Cup One-Touch Mini Food Chopper Food Processor Black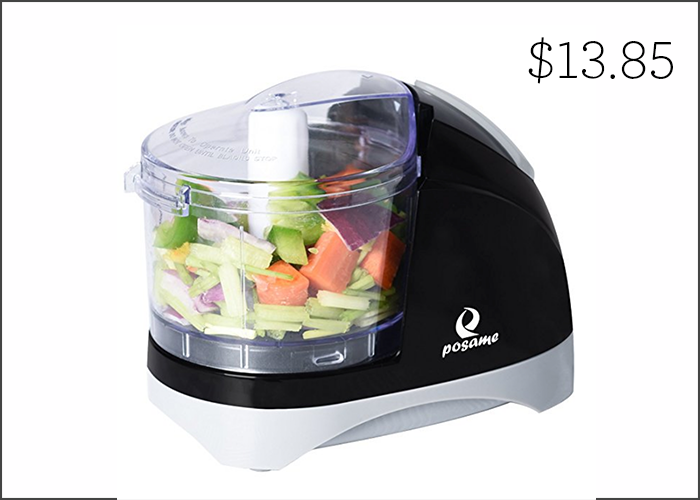 77% off. We have a giant food processor, which is awesome for the amount of food it can handle. However, it is old and super clunky and a pain to lug up from under the counter whenever we want to pulse or chop something. So, I got a very lightweight mini one like this to use for smaller quantities of food — and it's a total lifesaver. This is an awesome brand, and the reviews make it seem like an awesome product!
9. BESTOPE 24 Led Makeup Mirror 15 inch Larger Vanity Mirror with 3x/2x Magnification,Dimmable Light,Touch Screen,180° Adjustable Rotation,Battery and USB Powered,Countertop Cosmetic Mirror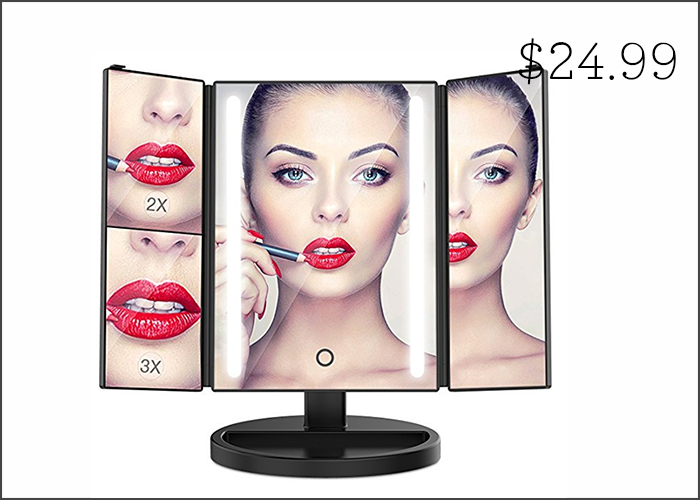 64% off. Again, I'm not the world's biggest makeup person, but I appreciate a pretty vanity setup. This super on-sale three-way (and magnifying!) mirror would be a great addition to any bedroom or bathroom with dedicated primping space, especially if you see makeup as a fun hobby.
10. Bamboo floor mat for Shower Spa Relaxation, 100% Moso Natural Bamboo Bath Mat Non Slip Shower Floor Mat By: Bambüsi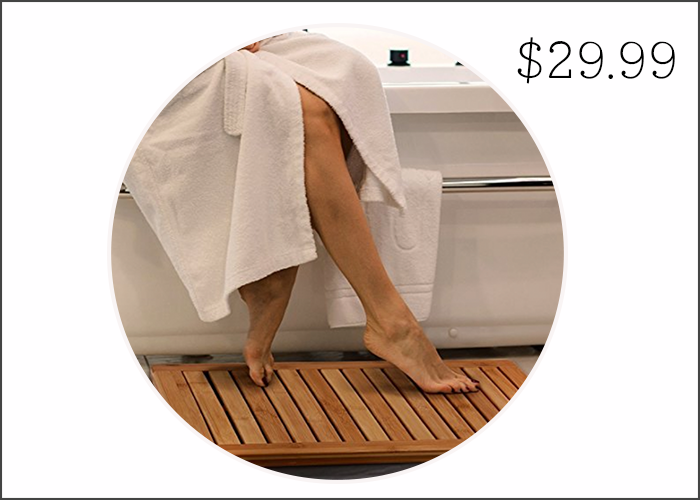 40% off. Peter and I have one of these in our bathroom, and I just love it. It's super easy to clean underneath, and it doesn't get gross at all compared to bath mats I've had in the past. Plus, it kind of makes that little corner of our bathroom look like a chic spa. Or something.