TFD's Weekly Amazon Prime Super-Sale Roundup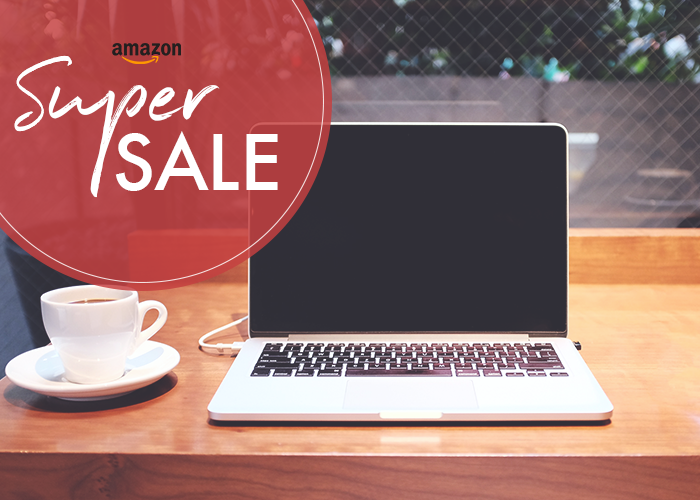 Hello all! Welcome to this week's roundup of awesome + useful products currently at a big discount on Amazon. From the bigger investment items your home needs to the things that are nice to have, we'll be letting you know when the stuff you've been wanting anyway has gone on sale (sometimes up to 78% off) so you can get the best deal possible! Thanks for reading — let's jump right it!
1. Electric Facial Brush, GLAMFIELDS 3 in 1 Waterproof Skin Cleanser Face Scrubber Exfoliator , USB Rechargeable Facial Care Pore Cleaning Beauty Face Washing Massager with 3 Brush Heads … (White)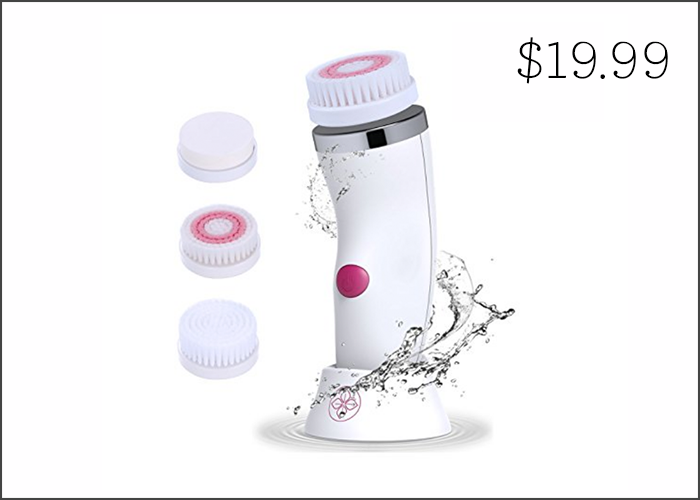 62% off. I've been trying to be more intentional with my skincare lately. I was talking to a friend about getting rid of blackheads (those nose strips just never seem to work for me!), and she said she swears by using a face scrubber every day. This one has great reviews and is less than 20 bucks today!
2. French Press Coffee & Tea Maker Complete Bundle | 34 Oz | Best Coffee Pot with Stainless Steel & Double German Glass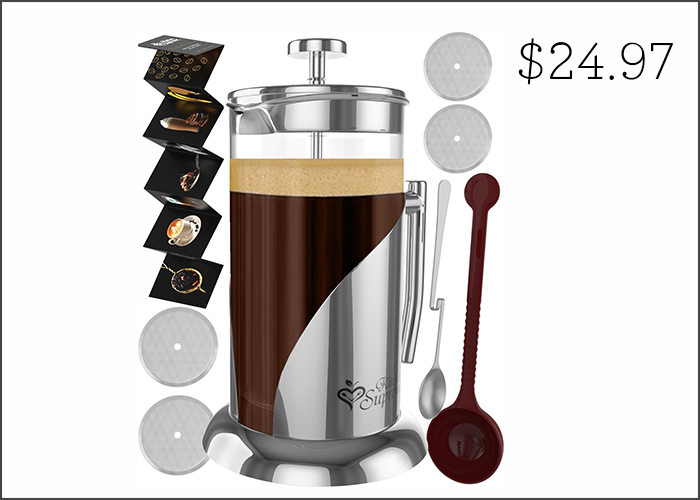 65% off. I love French press coffee, and I think it especially makes sense to have a French press if you're often making small batches, whether you live alone or like the occasional afternoon pick-me-up. This one looks super nice and has over 4,000 positive reviews on Amazon. Definitely worth checking out at this awesome sale price!
3. Lifewit Insulated Lunch Box Lunch Bag for Adults / Women / Men, Large Capacity Thermal Bento Bag for Office / School / Picnic, 9L, Grey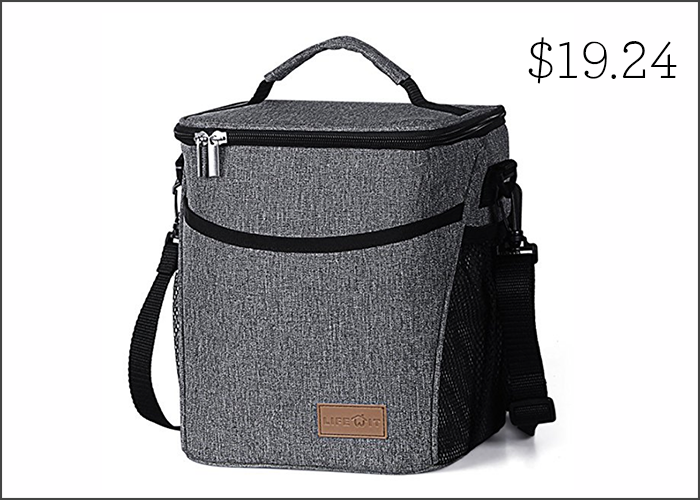 52% off. I am pretty good about taking my lunch to work most days, but I had a near catastrophe the other day thanks to not owning a proper lunch box (I don't want to get into it, but it involved leftover beef stew and a plastic grocery bag…not pretty). This one (specified "for adults" lol) looks really nice and professional, and I like that it also has a shoulder strap for easy carrying. Plus, it has food-grade insulation, so it'd be safe to store food in for a few hours even if you won't have access to a fridge.
4. Flower Duvet Cover Set, Floral Boho Hotel Bedding Sets Comforter cover with Soft Lightweight Microfiber 1 duvet cover and 2 Pillow Shams by Leadtimes (Queen, Style2)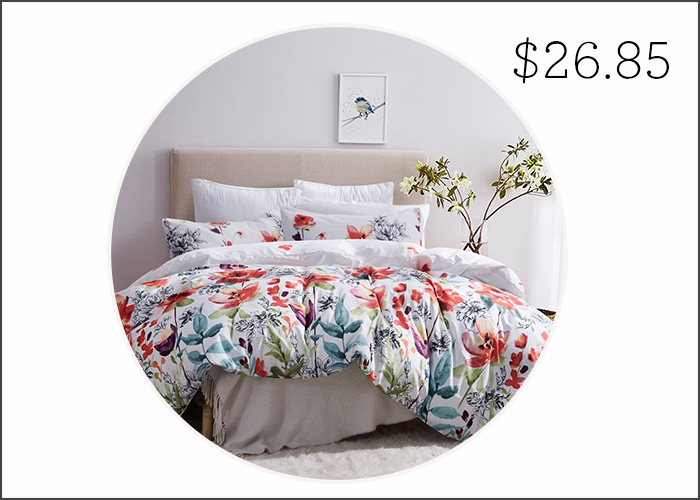 61% off. Peter and I are moving to a bigger apartment next month, which means we need to start looking for furniture and decor for our first-ever guest room. I am beyond excited, but I'm a little wary of getting wrapped up in the excitement of it all and accidentally spending wayyy too much. I've been on the lookout for a pretty comforter/duvet cover, and this one just might fit the bill — especially at that sale price!
5. Sweese 3609 Kitchen Shears Multi-Purpose Utility Kitchen Scissors with Blade Cover – Stainless Steel Heavy Duty, Super Sharp, Black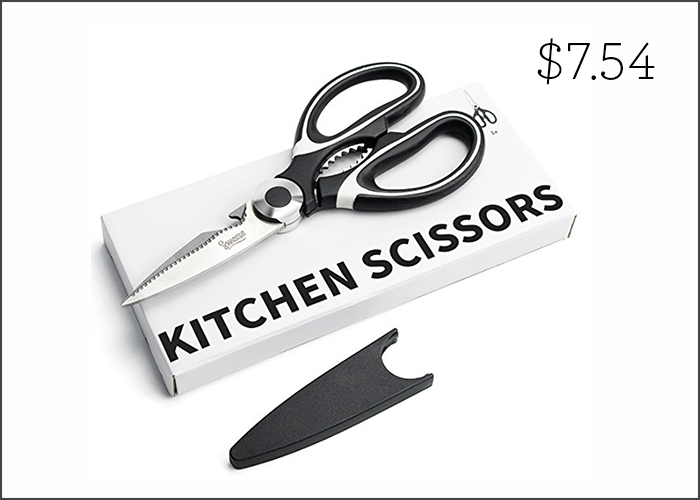 60% off. Kitchen scissors might seem a little unnecessary, but trust me, if you cook even a little every week, they will absolutely come in handy. They are much sharper than office scissors, making them better for cutting open all kinds of packaging. They're great for breaking up poultry, too. These are a great investment, and they're more than half off today.
6. Sharpie 1802225 Pen, Fine Point, Assorted Colors, 6-Count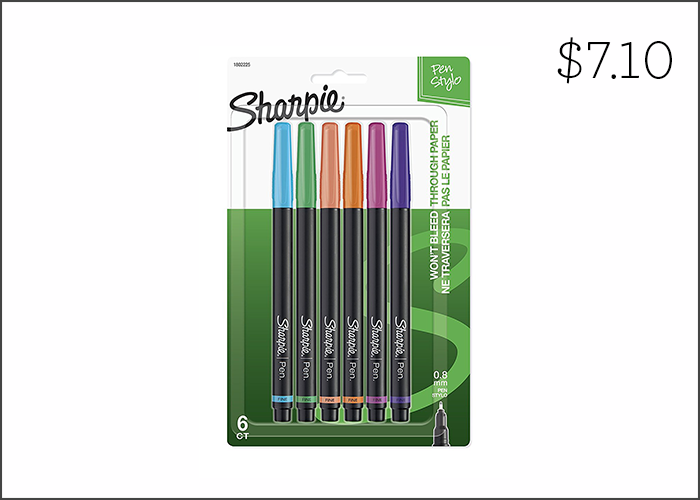 52% off. I can personally testify as to the amazingness that is Sharpie pens. I also think writing lists and taking notes are more fun when you do them in color. So this might be a bit of a splurge, but $7 is a small treat — and I think having anything that makes work and organizing your home life a little brighter is worthwhile to spend on.
7. Home Bar Tools Set – 11-Piece – Stainless-Steel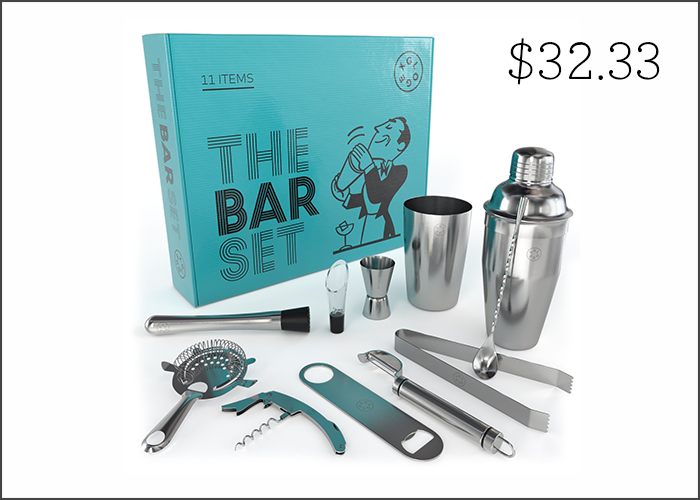 78% off. This is an awesome home-bar set (11 pieces!), especially if you are the kind of person who likes to wow guests with your ~MiXoLoGy~ skills. But the retail price is a bit steep, even for hardcore cocktail enthusiasts. I'm definitely thinking of a few people that this would be a great gift for — and the sale price right now is pretty tough to beat!
8. Kitchen Drawer Organizers Spring Adjustable & Expendable Drawer Dividers, Made of 100% Organic Bamboo – Best for Kitchen, Dresser, Bedroom, Baby Drawer, Bathroom, Desk. (Set of 4) By: Bambüsi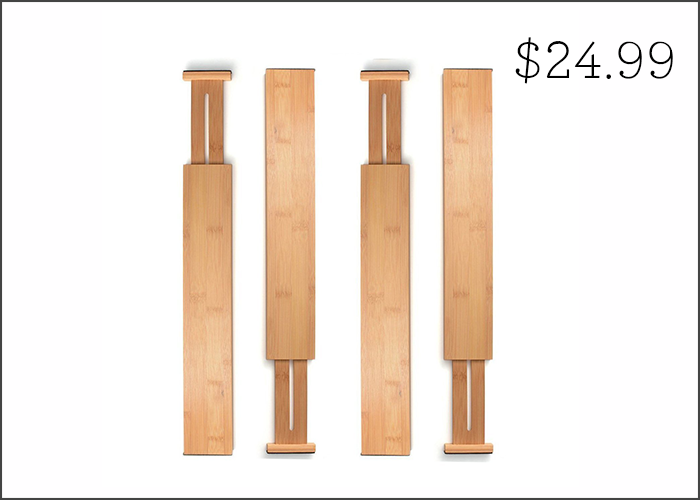 38% off. I'm sorry, but how handy are these?! They are drawer organizers that adjust to fit the actual size of your kitchen drawer so that there's no wasted space. Which I currently have a lot of, because our kitchen drawer organizer is smaller than the drawer, but doesn't leave enough room for much else. Honestly, I didn't know I needed these until I saw them.
9. DUOBEY Rose Gold Paper Clips Non-skid Smooth Finish Steel Wire Medium and Large Size 200pcs/28mm 70pcs/50mm (DB-Clip-Never) (50mm)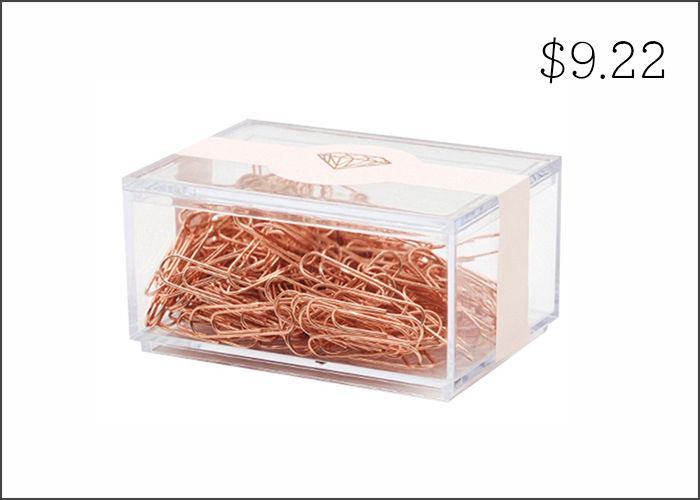 54% off. Here is another semi-frivolous item to make your work life and desk space a little bit prettier. I love having prettier versions of random little things, like matching stainless steel pushpins and brightly colored paper clips. They're things I need to have anyway, so why not enjoy looking at them a bit more? These rose gold clips are so pretty, and would make an awesome little "just thinking of you" gift for a friend (or yourself tbh).
10. Fancii Precision Craft Knife Set 16 Pieces – Professional Razor Sharp Knives for Art, Hobby, Scrapbooking and Sculpture – Includes Stencil, Fine Point, Scoring, Chiseling Blades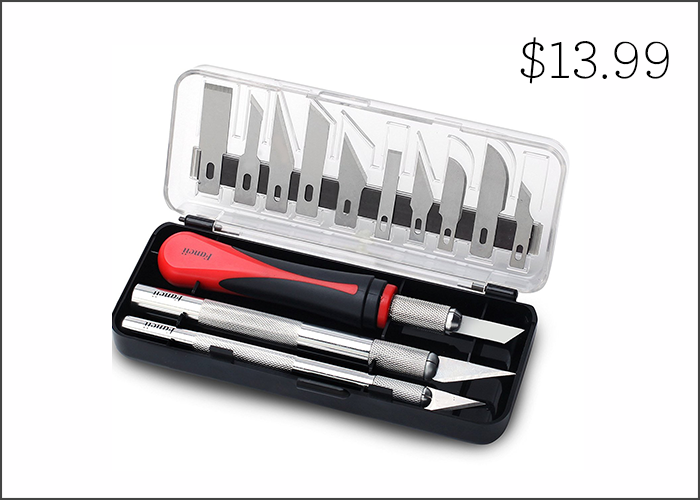 60% off. I am not remotely the world's biggest crafter, but I find uses for xacto knives all the time — in holiday decorating, gift wrapping, apartment updates, you name it. And the thing I find most appealing about this set is not the multiple types of blades (though I'm sure those are great for cut-paper projects and other crafts), but rather the carrying case. Mine just sits idly in my craft bin, and I'm starting to seriously rethink that.