TFD's Weekly Amazon Prime Super-Sale Roundup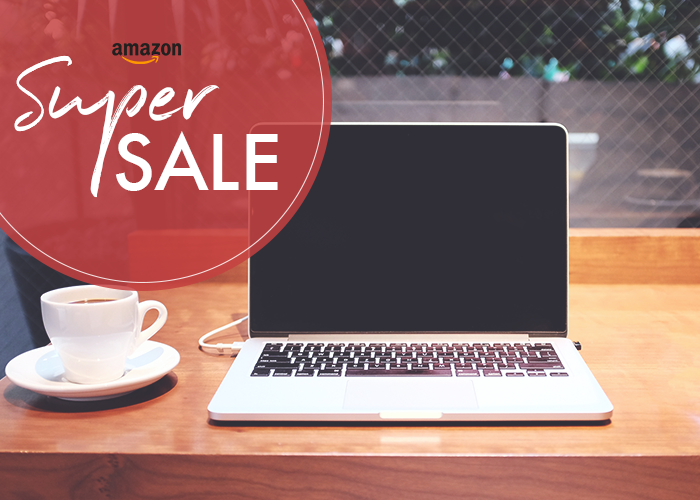 This is our now-weekly roundup of awesome, useful products currently at a big discount on Amazon. From the bigger investment items your home needs to the things that are nice to have, we'll be letting you know when the stuff you've been wanting anyway has gone on sale (sometimes up to 76% off) so you can get the best deal possible!
1. PURE Shea Butter – 100% Natural, Organic Cold-Pressed Raw Unrefined Virgin Premium Grade – Product of Ghana – 8 oz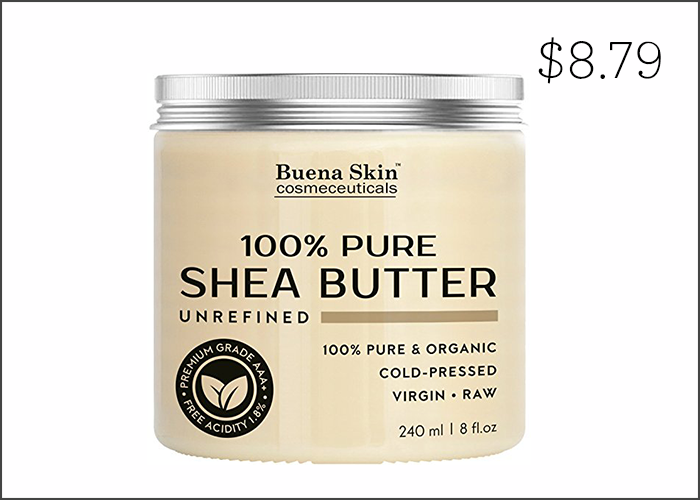 43% off. Ah, pure shea butter – so versatile and useful. There are a ton of things you can do with high-quality shea butter such as this. Everything from moisturizing, treating skin problems, making homemade makeup products, etc. Normally this stuff is pretty expensive in specialty health stores, but this jar is on deep discount and will run you only $8.79. If you're looking for a workhorse of a product that provides a lot of of bang for its buck, this is a winner! It also makes a great gift for an at-home spa night basket.
2. Berta Ceramic Hair Straightener and Curler Iron, Gold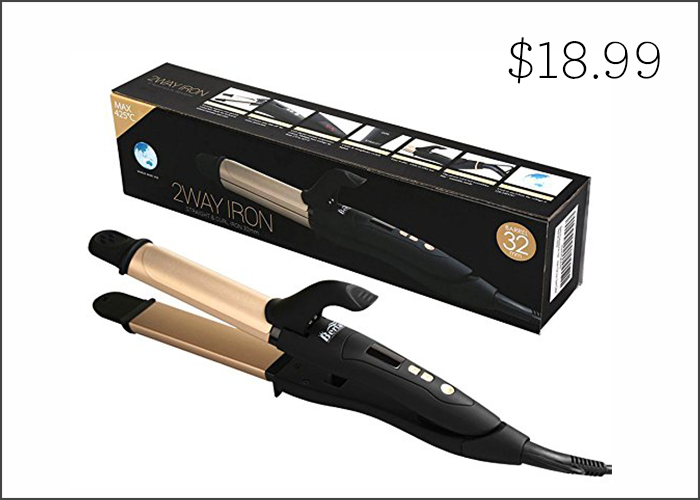 79% off. Can you guys tell I love a good quality hair appliance. (Is appliance the right word here?) Anyway this thing has a lot of stuff going for it: it's a two-in-one product, it comes in a very chic shade of gold, it gets solid ratings, and it's on 79% sale. Can't do much better than that, can you? (One caveat — if you are using heat-intensive products on your hair frequently, make sure you're doing what you can to protect your strands from heat damage.)
3. Gisala 12 Pcs Makeup Brush Set Premium Cosmetics Synthetic Kabuki Makeup Brushes, Foundation, Blending Blush, Eyeliner, Face Powder Brush Kit with Metal Box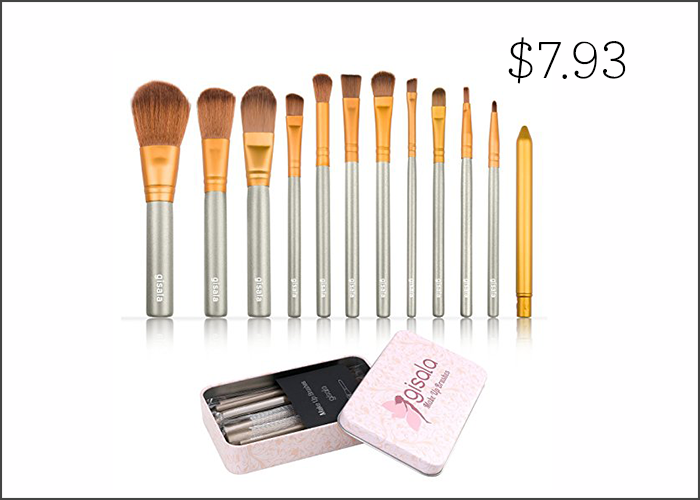 69% off. This is a beautiful set of makeup brushes that runs the gamut from eyeshadow to foundation, and will seriously level-up your at-home beauty routine. This line is on steep discount for the next few hours, so if you or a friend are in the market for a comprehensive brush set, this might be a winner! It gets a near-perfect rating on Amazon, and reviewers say they're easy to wash and care for, which will make life a whole lot easier.
4. Gisala Boar Bristle Paddle Oval Hair Brush with Wooden Handle for Wet and Dry Hair,Hair Comb for Adults and Children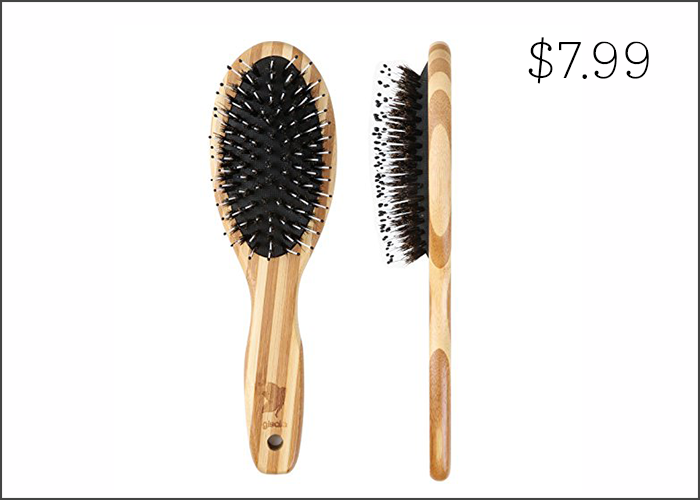 84% off. I recently bought myself a new brush similar to this one because I was tired of carrying around the pink plastic one that ripped my hair out every time I used it. It was a relic of my college days where I was on an EXTREME budget, and I finally got around to swapping it out for a brush that was gentler on my scalp. Buying a brush that works equally well with wet or dry hair is important, and this one is perfect for both.

5. eBags Professional Slim Laptop Backpack (Solid Black)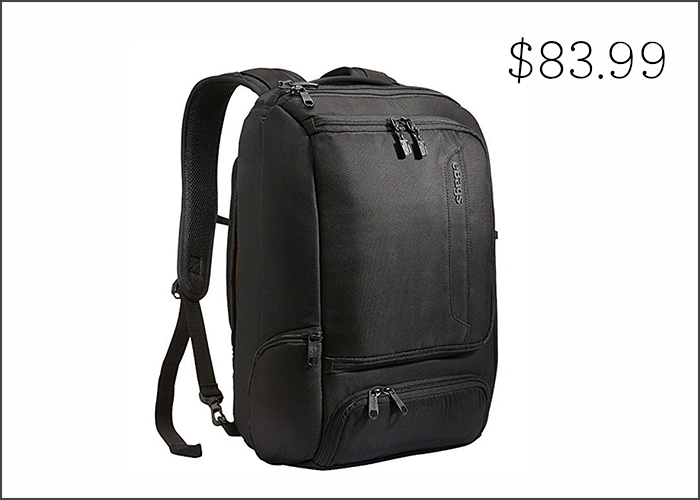 58% off. So, I know this backpack is a little pricey, but as soon as you click through the photos of it and read the reviews, you understand why people shell out nearly $200 when thing isn't on sale. It's made of super high-quality material and is essential for the commuting working professional who has a bunch of odds and ends that need to stay organized and safe. As a designer who frequently travels with a ton of extras, I nerd out over the various compartments this backpack has, which can hold my external hard drives, pencils, sketchbooks, laptop, etc. Bonus! This model is a slim fit, which means you won't go around looking like you have a giant turtle shell hump on your back. Win.
6. iHome iPL23 Stereo FM Clock Radio with Lightning Dock Charge/Play for iPhone 5/5S 6/6Plus 7/7Plus with USB Out to Charge any USB Device – White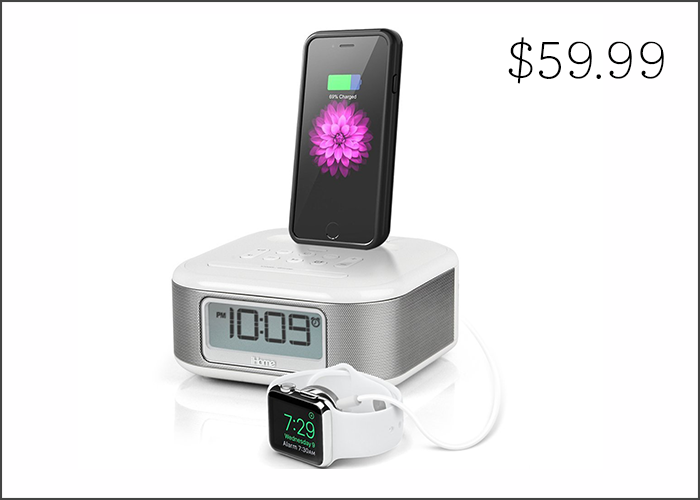 25% off. 
Having this kind of utilitarian all-in-one charging station is a must-have if you're looking to streamline and simplify your life. I keep a similar set up on my bedside table, which means that I'm never losing my charger or scrambling to plug my phone in in whatever available outlet might be nearby. It's an easy way to stay organized, and this bad boy happens to be 25% off today.
7. iHome IBT69BX Bluetooth Rechargeable Mini Speaker – Black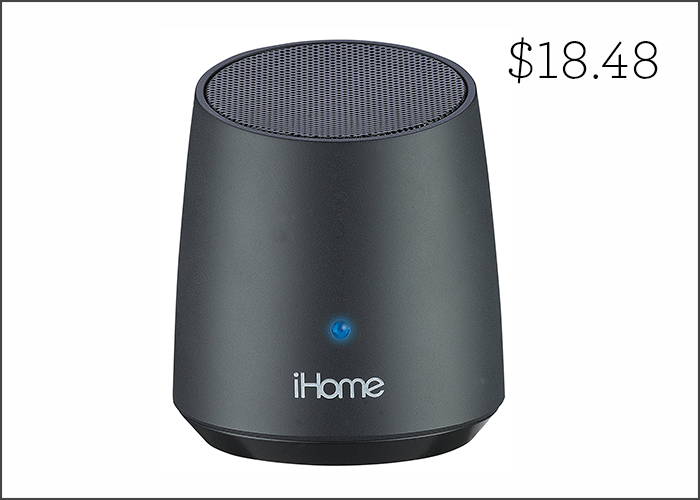 26% off. This mini bluetooth speaker is pretty adorable, and I think it's the perfect housewarming present for someone who's just moved. It's discreet, super useful, and uses bluetooth to seamlessly hook up with your devices to play music. As I already mentioned in one of these earlier roundups, I bought myself an inexpensive bluetooth speaker months ago to use while I cook and clean – it was totally worth it.   
8. Fujifilm Instax Mini Instant Film Twin pack 3pcs x Cleaning Cross 1pcs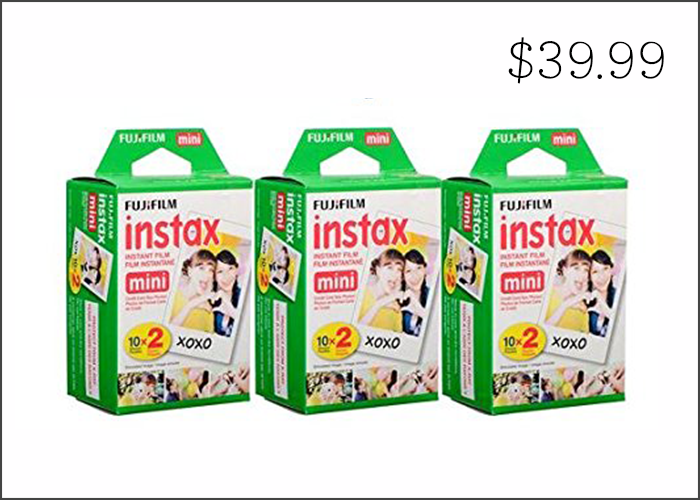 75% off. First off, to anyone who owns a Polaroid camera, lets me first say that "Hi, I immediately like you and we should be friends." Heh. Anyway, buying these instant-film sheets can get pricey, and it's what makes using the Polaroid camera a little bit painful. Anytime I snap a photo I think, "oooof, there goes another 75¢!" This Amazon sale offers three packs of 20 sheets at a steep 75% discount. If you want to stock up on photo sheets, act now!
9. Cosfash Neoprene Lunch Tote Insulated Reusable Picnic Lunch Bags Boxes for Men Women Adults Kids Toddler Nurses (Purple)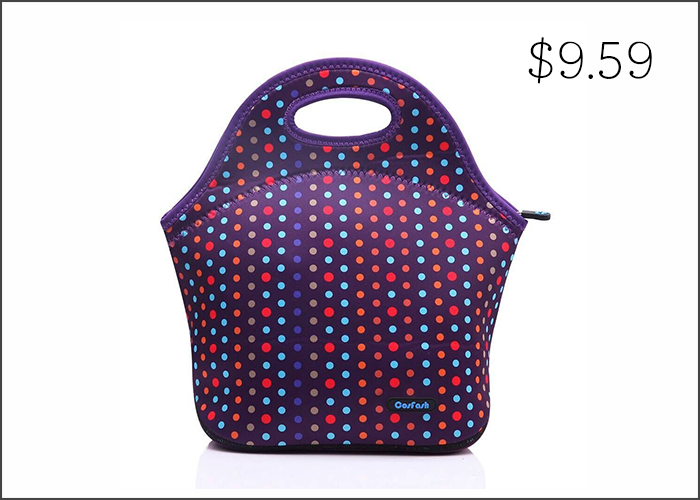 20% off. So, I'm a big fan of the elaborate BYO desk lunch. Unfortunately, I don't have the same type of desk job I used to have, which demanded this kind of daily setup. However, that doesn't mean I can't pack up my food in one of these stylish insulated lunch totes for days when I go to work at the TFD office. This cute polka dot tote is on 20% sale today and will only run you $9.59. Not too bad for something that gets used each and every day and is made of quality material.
10. JAMIE OLIVER Mortar and Pestle, Unpolished Granite, 6 Inch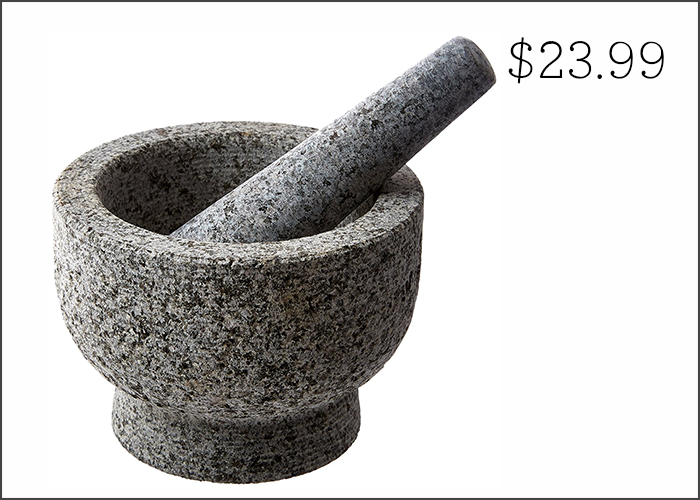 20% off. TBD.
 So hear me out, I think mortar and pestles are very adult kitchen chic even though some people think they're totally pointless. When I bought one, I felt enormously proud that I now had the abiltiy to make stuff like seasonings, pastes, and guacamole in something that felt SO legit and professional. I keep mine out on my counter all the time because I like the way it looks, and it kind of doubles as a kitchen tool AND a decorative knick knack. (I keep limes in it when it's off duty.) If this is something that you can fit in your budget (because let's be honest, it's not a kitchen essential), and you have the room for it, this model is now 20% off.  It could be a good time to buy!