TFD's Weekly Amazon Prime Super-Sale Roundup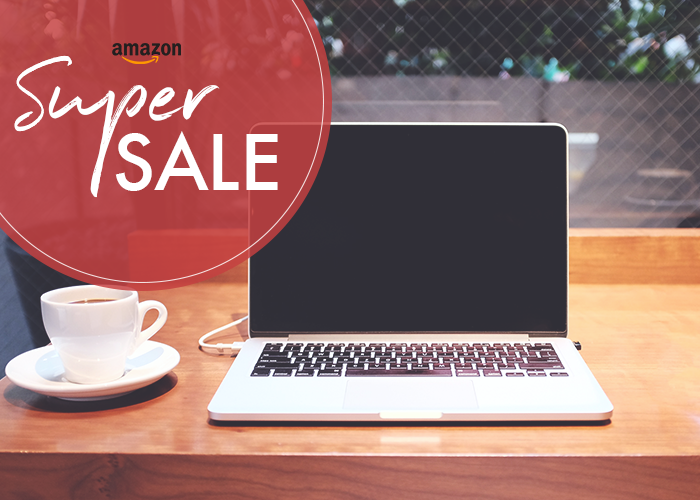 Hello all! Welcome to this week's roundup of awesome + useful products currently at a big discount on Amazon. From the bigger investment items your home needs to the things that are nice to have, we'll be letting you know when the stuff you've been wanting anyway has gone on sale (sometimes up to 78% off) so you can get the best deal possible! Thanks for reading — let's jump right it!
1. [UL Listed] Poweradd Travel Power Adapter Kits – Dual 2.4A USB Ports + 2 Outlets Wall Charger with Worldwide Wall Plugs for UK, US, AU, Europe & Asia, Gift Pouch Included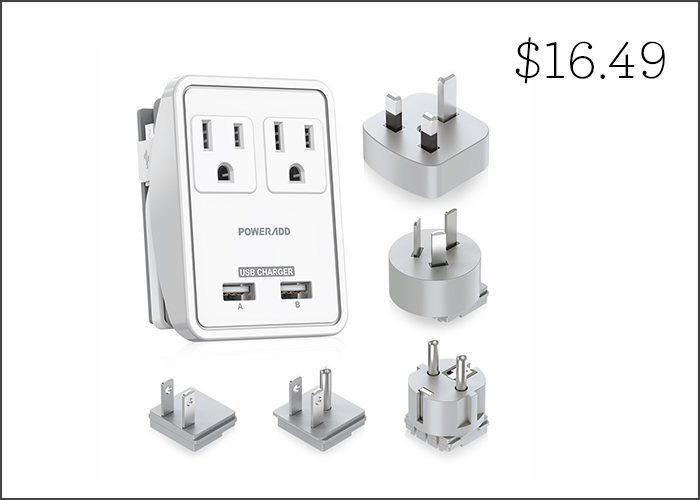 59% off. Traveling internationally is wonderful, but it also requires a lot more preparation — and a whole separate packing list. Travel power adapters can get pretty expensive, so I was stoked to see this one on major sale today. It even comes with USB ports — so handy!
2. AEDILYS Set of 6 Best Measuring Spoons for Dry & Liquid Ingredients -Narrow Shape to Fit in Spice Jars with Bonus Leveler Narrow Accurate Perfect for Baking & Cooking – Engraved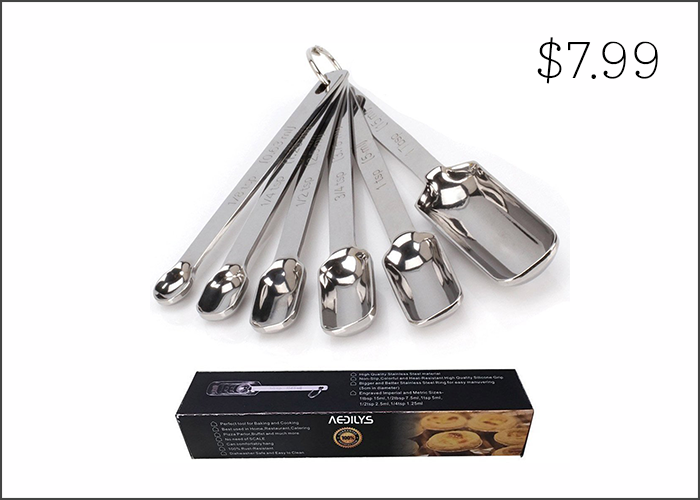 27% off. Measuring spoons are one of those things that most people wouldn't bother replacing — if it's not broken, why fix it? But I find that ones with a narrow shape, like these, are so much easier for scooping, and make a lot less mess. These would be a great, inexpensive little kitchen upgrade, or a lovely small gift for a home baker.
3. LEPOWER Clip on Light/ Reading Light/ Light Color Changeable/ Night Light Clip on for Desk, Bed Headboard and Computers (White)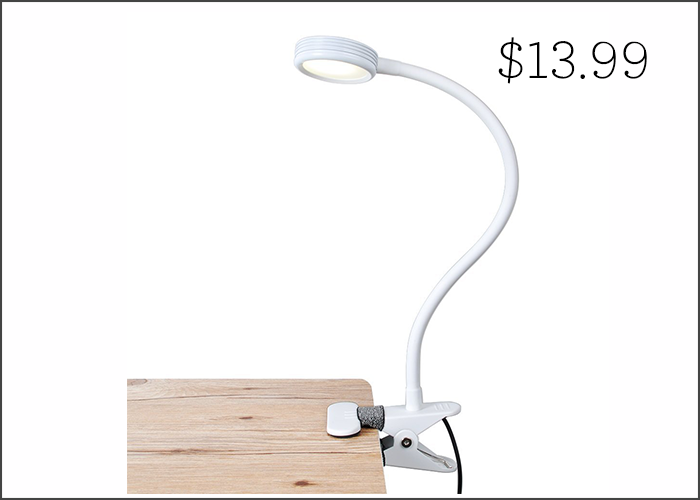 64% off. I've been trying to be better about reading before bed rather than staring at my phone screen. I love having a clamp-down lamp, like this one, nearby so that I don't have to get up to switch the lights off. This one is actually pretty cute, uses an LED bulb (so it lasts a good long time), AND is on super sale today — if you need a reading or desk light, check it out!
4. Contigo AUTOSEAL West Loop Travel Mugs, 16 oz., Stainless Steel & Matte Black, 2-Pack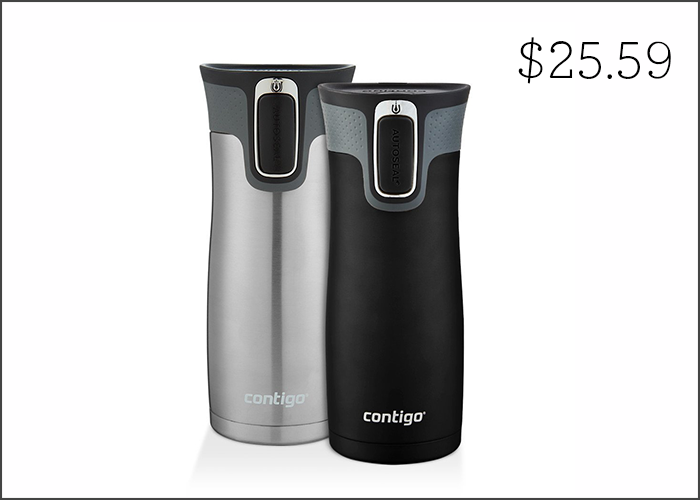 20% off. I am always amazed at how well travel mugs like these keep hot drinks hot and cold drinks cold for so long — and two for $26 is a great price. These have awesome reviews, so if you need a thermos to keep you going on a long morning commute, definitely give them a look.
5. 6 Set Packing Cubes,Compression Travel Luggage Organizers with Laundry Bag Shoes Bag for Carry-on Luggage, Suitcase and Backpacking Accessories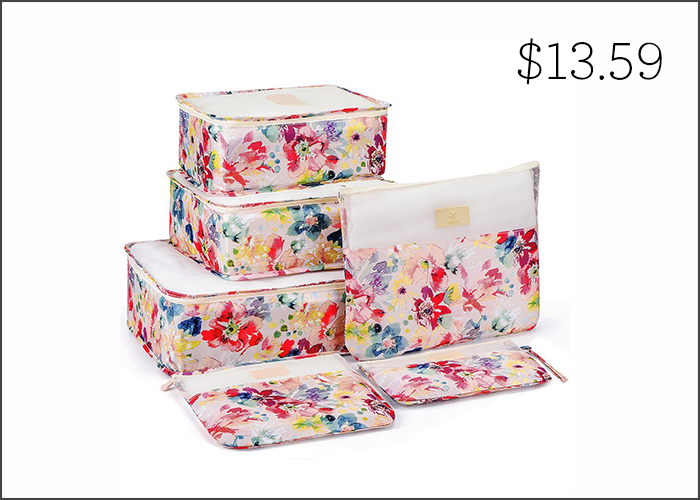 63% off. Who knew packing cubes could be so cute?? This set would be perfect for keeping your delicates separated from your shoes, holding toiletries in place, and keeping your dirty clothes separate from clean ones on a return trip. These have great reviews and are more than half off today!
6. ChefLand Non Slip Stainless Steel Mixing Bowls 6-Piece Set With Silicone Base – Compact & Stackable Metal Whisking Bowls, Stylish Mirrored Exterior, Safe & Sturdy Design – Ideal For Cooking & Serving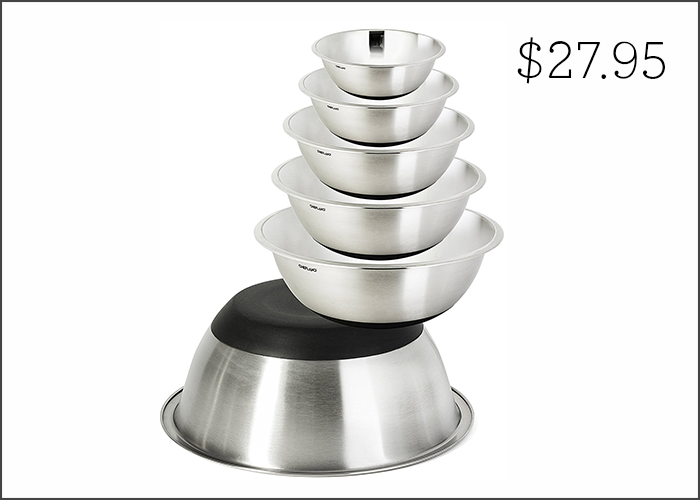 We have a big set of nesting mixing bowls, and they're great, except for one slight problem: they are noisy. Whenever they get shifted around, the cling-clanging of metal is so loud it probably bothers my downstairs neighbors. This set of bowls is just as affordable as the ones we have, but they have a major bonus: silicon bottoms that make them stay put better. Definitely thinking about replacing my existing set.
7. HOMFA Kitchen Microwave Oven Rack Shelving Unit,2-Tier Adjustable Stainless Steel Storage Shelf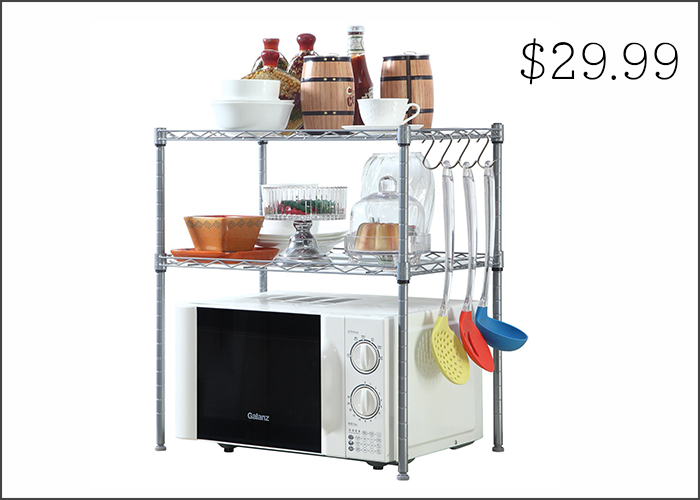 57% off. We just moved apartments, and while we love it (it was newly renovated, we love the finishings, and the rent is much more palatable), the kitchen storage situation leaves a bit more to be desired than our last place. But when you live in such a big city, you can't afford to be too picky, and need to DIY your own storage situations whenever possible. This kitchen storage shelf is adjustable, so you can make it fit whatever your needs are — and it's way on sale today!
8. Modern Floor Lamp, Wayking Standing Lamp with Black Metal base, Cream Shade, Pull-Chain On/Off Switch–Gold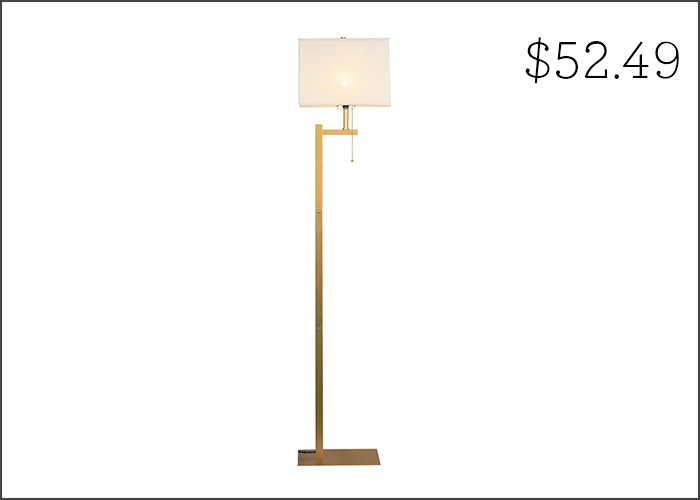 25% off. We just replaced our old, boring floor lamps with new, brass-finished ones, and I must say, it makes a huge difference! But lamps, like rugs, are one of those things that I never realized cost way more than I thought in general. I love the look of this one, and at its sale price, it can fit in a lot of budgets — check it out!
9. Wi-Fi Smart Plug Mini Outlet, Lower Energy Consumption, Remote Control by Phone App, No Hub Required, works with Amazon Alexa Echo Echodot and Google Home, White (1)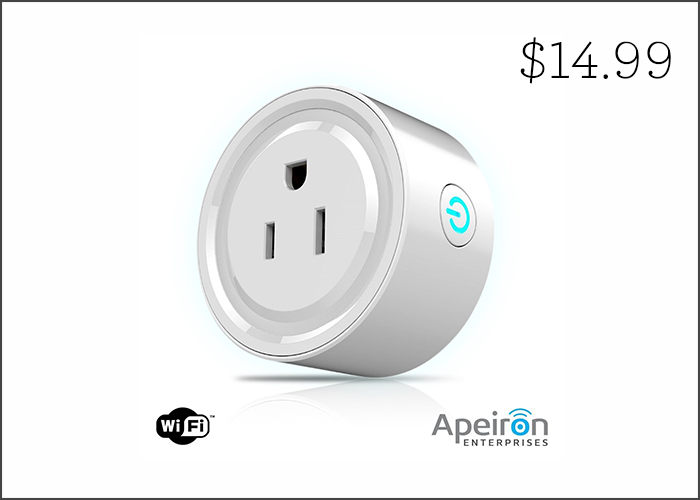 42% off. We are a Google Home household, and while I definitely wouldn't call it a necessity, it's nice to have some things automated. You can hook up a smart home device to automate so many things — we use plugs like these to connect lights, the television, the Christmas tree during that time of the year, etc. They're super handy, but can also cost a pretty penny. Check these on sale out today if you've been looking to make your home "smarter."
10. Roomfitters 3 Tier Rolling Utility Storage Cart, Kitchen Serving Bar Cart, Multipurpose Bathroom Nursery, Oak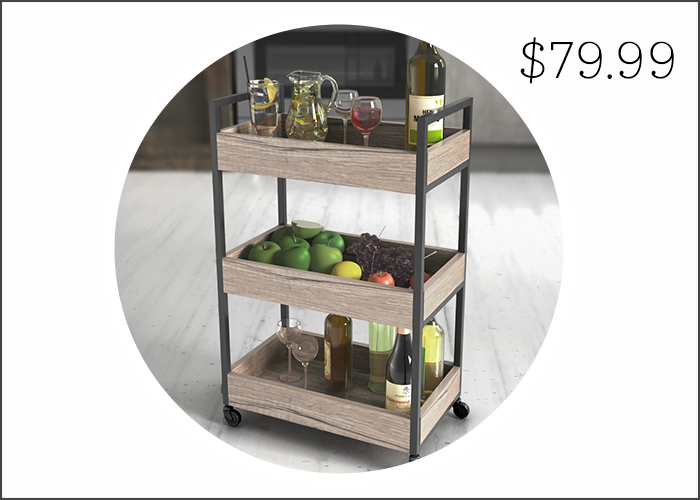 43% off. I always adore rolling kitchen and bar carts, and this one is no exception. And it doesn't just have to be for kitchen and bar storage — you could put this in a home office, bathroom, bedroom…I'll stop listing because it could literally go in any type of room. I think this cart looks super chic while also providing more storage in small spaces, and on top of the sale price, the testimonials are excellent!