TFD's Weekly Amazon Prime Super-Sale Roundup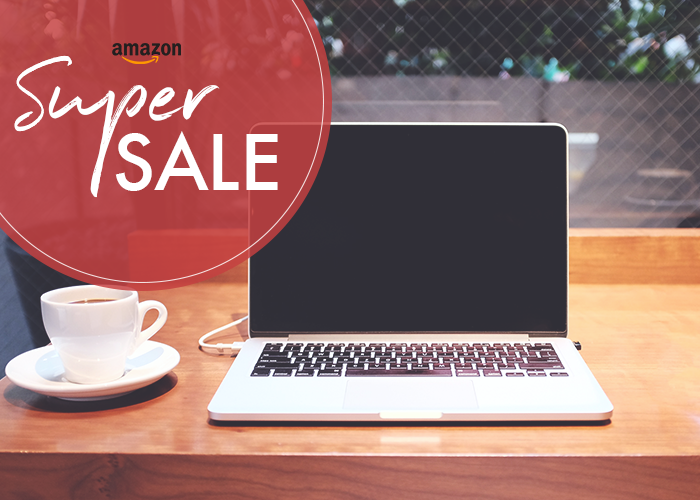 Hello all! Welcome to this week's roundup of awesome + useful products currently at a big discount on Amazon. From the bigger investment items your home needs to the things that are nice to have, we'll be letting you know when the stuff you've been wanting anyway has gone on sale (sometimes up to 78% off) so you can get the best deal possible! Thanks for reading — let's jump right it!
1. Apple Lightning Portable Power Bank, Poweradd Pilot 4GS 12000mAh External Battery Charger with 3A High-Speed Output for iPhone, iPad, iPod, Samsung and More – Rose Gold (Lightning Cable Include)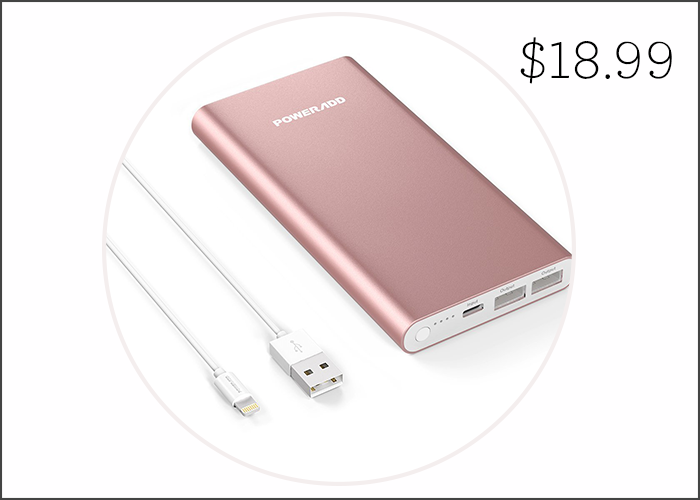 62% off. My phone is currently on its last leg — a full charge will only get me through maybe half a workday without much use. So, before I shell out for a new one, I've been looking for a portable charger to make my life a bit easier in the meantime. I was so thrilled to see that this one is on super sale today, and it's pink!
2. Lufeiya Mini Springform Pan 4 Inch Non-Stick Mini Cheesecake Pan Leakproof Cake Pan Round Cake Pan Set of 4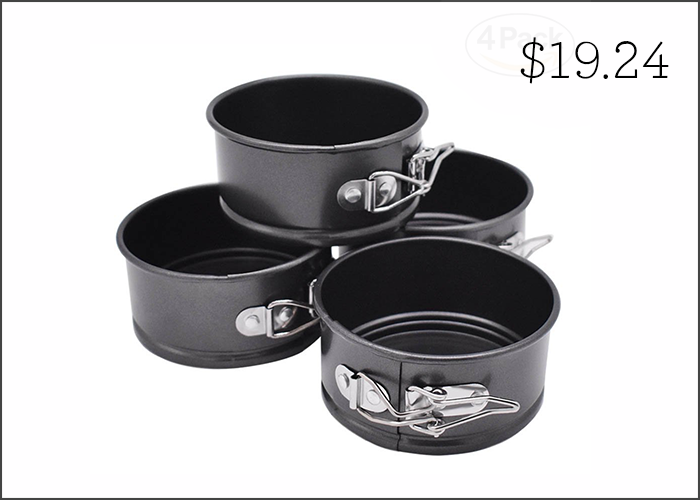 23% off. Lauren brought us a few slices of an AMAZING olive oil cake this week, and she mentioned that she likes testing new recipes in smaller batches in case they get messed up. This is such a good idea, because if you screw up baking a whole cake, that's an entire cake's worth of ingredients gone to waste. These mini springform pans would be awesome for recipe-testing, IMO, or simply making adorable little cakes and cheesecakes.
3. LEVOIT Humidifier, 4L Cool Mist Ultrasonic Humidifiers for Bedroom with Night Light and Whisper-Quiet Operation, Filterless Vaporizer for Home, Room, Babies, Waterless Auto Shut-off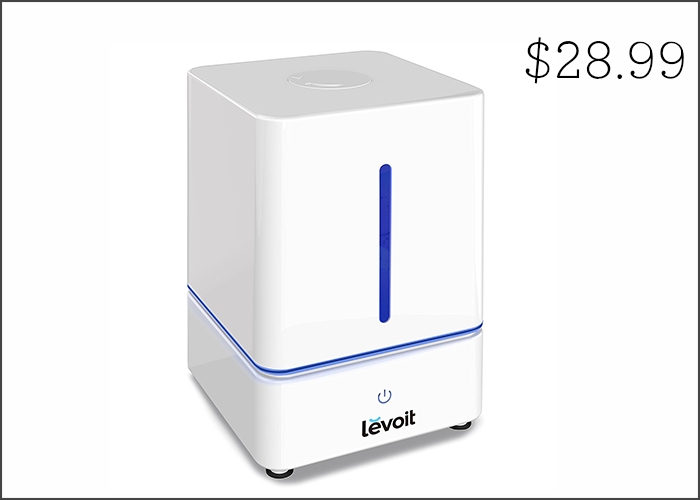 52% off. It's that transitional time of year when I feel like everyone around me has been getting sick, which, when the weather is getting nicer, is a big bummer. I know several people who use humidifiers to feel less dry and help ward off symptoms like stuffiness — if that sounds like something you need, this one is on a great sale today.
4. CHEFTRONIC Stand Mixer tilt-head 650W/120V Electric kitchen Mixer with 5.5QT Stainless Bowl, Wire whip, Dough hook, Flat beater, Flex edge beater splash guard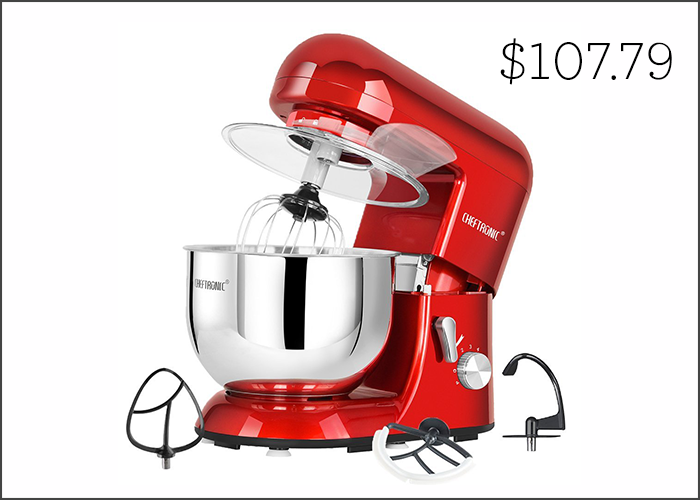 46% off. If you do a lot (or even just an average amount) of baking, you probably know how much easier the process is with a stand mixer — and how expensive they can be. This one has great reviews, and the happy bright red color is almost half price today. If this is something you've been wanting to get for a while now, be sure to check it out!
5. Speedball Water-Soluble Block Printing Ink Starter Set – 6 Bold Colors With Satiny Finish – 1.25 FL OZ Tubes
44% off. This is a more specific sale item than I usually include, but as a hobbyist block printer, I couldn't not let you know about this awesome sale on printing ink. Block printing is super easy to learn and excellent for making wall art, greeting cards, stamps, etc. So, if you've been wanting to find a new, relatively art-y hobby, definitely consider printmaking, and then head back to check out this sale!
6. Professional Kitchen Shears (2-Piece Set) Heavy-Duty Scissors | Ultra-Sharp Blades, Ergonomic Grip | Multifunctional Use | Perfect For Cutting Poultry, Chicken, Vegetables, Meat, Fish, Herbs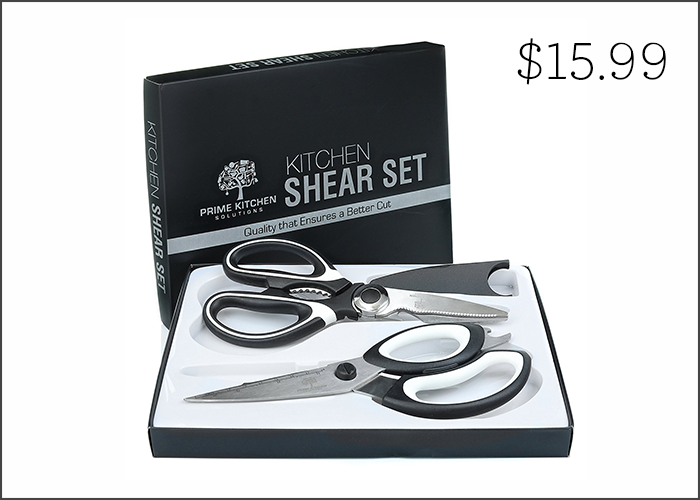 30% off. We have one good pair of kitchen shears, but every time we use them, they end up in the dishwasher and then I find myself with something to trim and nothing to temporarily trim them with. Kitchen shears are a great investment for any home cook, and I highly recommend getting two pairs — and luckily, this pack of two is at a great price today.
7. Butane Torch | Crème Brûleé Torch| Blow Torch | Safe Lock & Windproof Adjustable Flame Kitchen Torch | GIFT Measuring Cup for Culinary Torch, Recipes eBook for Cooking Torch + GIFT Box for Food Torch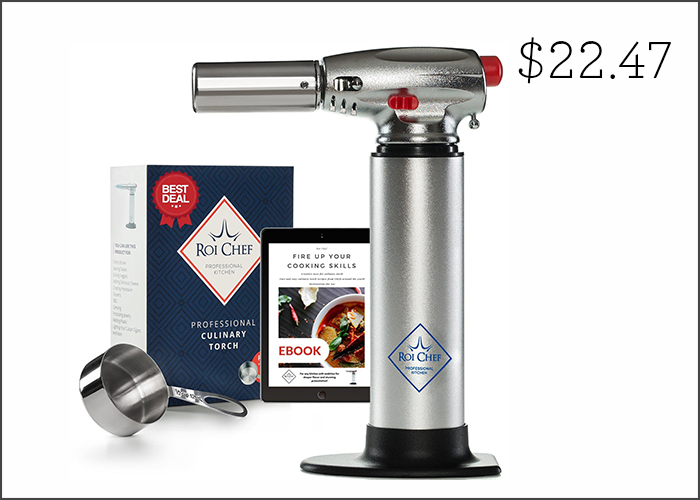 53% off. Honestly, I don't think the average person needs a butane torch in their kitchen. But, if you or someone you know if a Michelin-worthy home pastry chef in the making, it would be an awesome addition. (Think of all the creme brulee!) This one is on super sale today and has excellent reviews.
8. Mosiso Polyester Messenger Laptop Shoulder Bag for 11.6-13.3 Inch MacBook Air, MacBook Pro, Notebook Computer, Protective Briefcase Carrying Case with Adjustable Depth at Bottom, Gray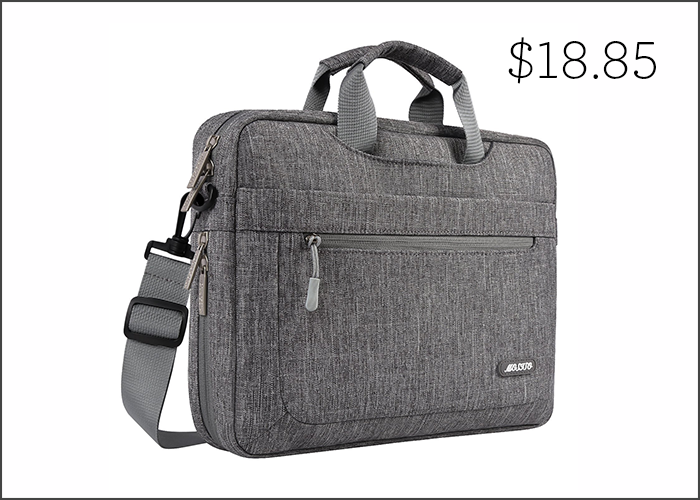 37% off. I almost always need to transport my laptop different places during the day, but I sometimes get a little sick of lugging my backpack everywhere with me — especially if I have plans after work and no time to stop at home first. I love this slim, nice-looking shoulder bag that's pretty inexpensive right now — if this is something you've been needing as well, be sure to check it out.
9. Physix Gear Sport Kinesiology Tape – Free Illustrated E-Guide – 16ft Uncut Roll – Best Pain Relief Adhesive for Muscles, Shin Splints Knee & Shoulder – 24/7 Waterproof Therapeutic Aid (2PK PNK)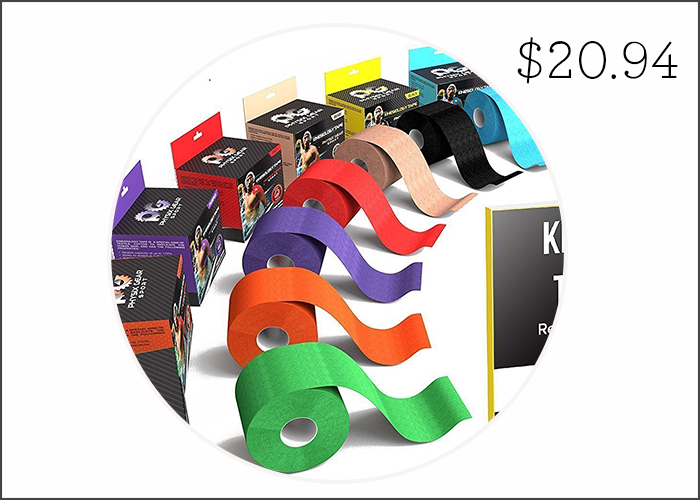 30% off. Back in my dance competition days, so many girls would use this pain relief tape whenever they had a minor injury or soreness, and it worked great — but it can be pretty expensive. If you work out a lot, you probably already know this, so this is me alerting you: look, it's on sale today!
10. AstroAI Digital Tire Pressure Gauge 150 PSI 4 Settings for Car Truck Bicycle with Backlit LCD and Non-Slip Grip, Silver (1 Pack)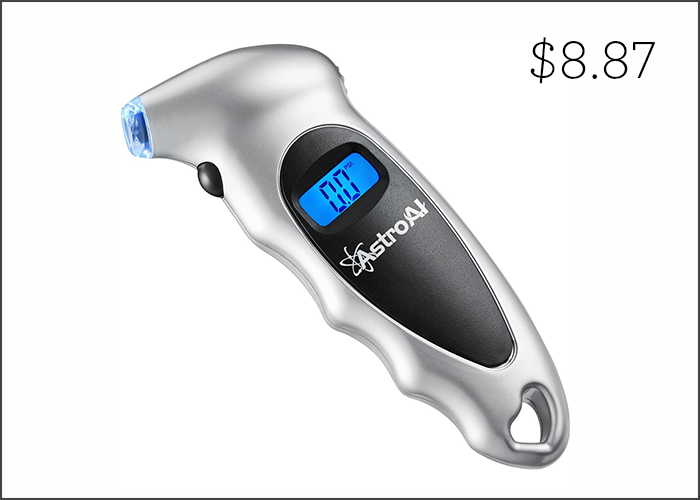 Not the most fun purchase, I realize, but car safety is super important to me. I think having a pressure gauge in your car at all times should be required, but few people have them — even though well-reviewed ones, like this, are super inexpensive in the first place! If you don't have one yet and you drive regularly, do yourself (and me) a favor and pick up one soon.