TFD's Weekly Amazon Prime Super-Sale Roundup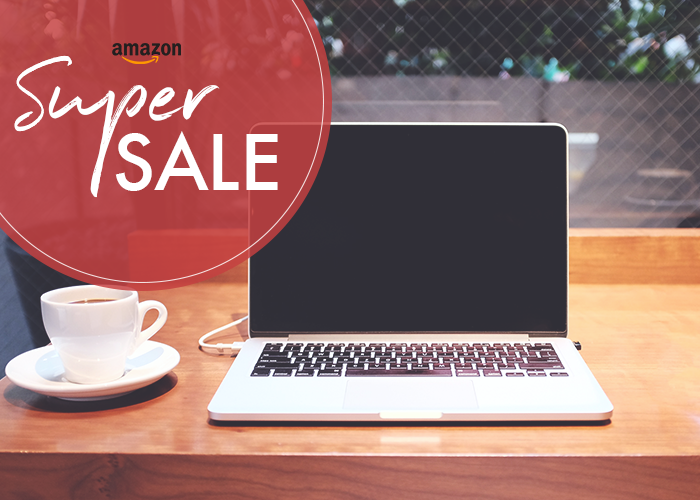 Hello all! Welcome to this week's roundup of awesome + useful products currently at a big discount on Amazon. From the bigger investment items your home needs to the things that are nice to have, we'll be letting you know when the stuff you've been wanting anyway has gone on sale (sometimes up to 78% off) so you can get the best deal possible! Thanks for reading — let's jump right it!
1. Pantheon Toiletry Organizer Wash Bag Hanging Dopp Kit Travel for Bathroom Shower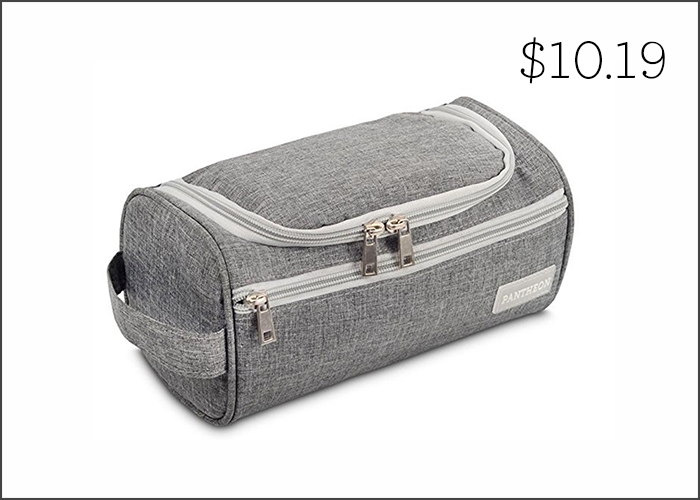 32% off. I've had too many unfortunate spillage incidents in my life to be able to tell you otherwise: good toiletry bag that keeps your things neat (and safely separate from your clothing) is a must when packing for a trip. This one has the added bonus of being water-resistant, plus it comes with a handy hanger for even more convenience when traveling!
2. Nutri Ninja Auto-iQ Blender (BL482)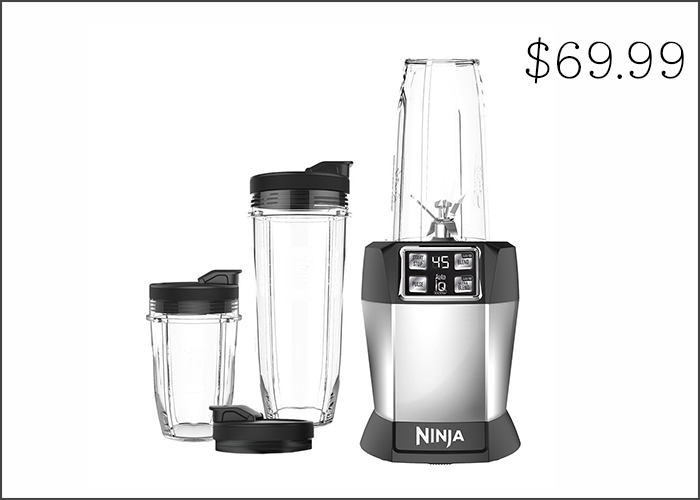 53% off. I'm not a big smoothie person, but our social media manager Mary is — and from what I gather, having a decent blender is pretty important. This one is more than half off today, and is a brand even I recognize. It also comes with drink-ready containers, making for easier cleanup and less time prepping for your day in the morning.
3. PurSteam Elite Travel Fabric Steamer, Fast-Heat Aluminum Heating Element With Travel Pouch, 180ml Capacity Perfect for Home and Travel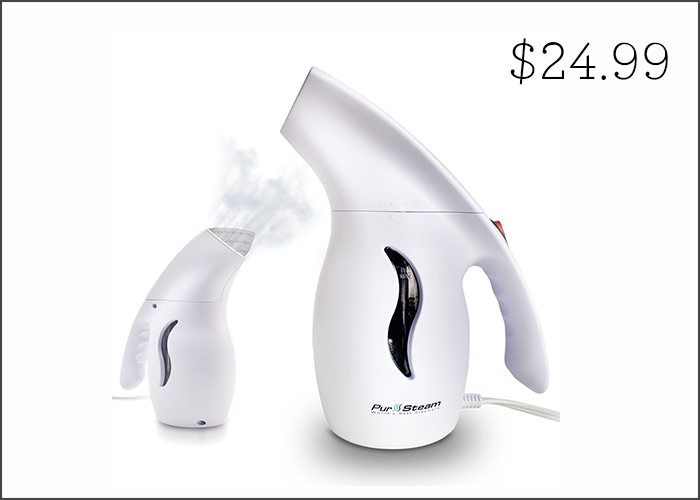 I cannot tell you how many times in my life I could have used a portable steamer. Especially with a few weddings in different states coming up, I'm definitely taking one with me to make sure my (re-worn, thank you very much) outfit looks in tip-top shape. This one has great reviews and is at a nice low price every day — check it out!
4. Hallmark Large Solid Color Gift Box (Hot Pink)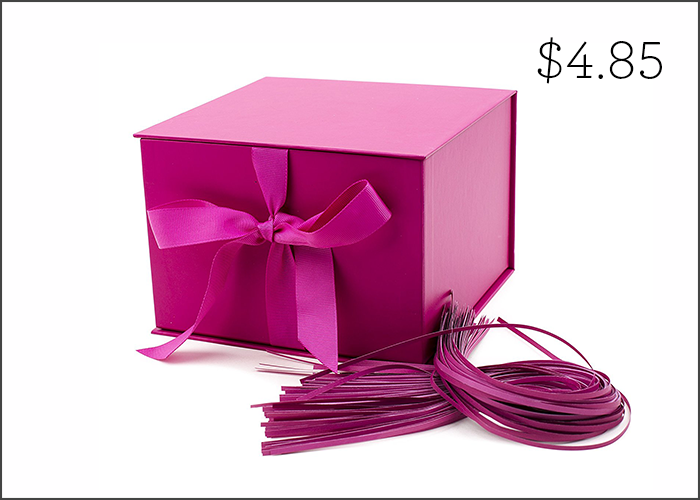 31% off. Wedding season also means it's wedding (and wedding shower) gift season. And while I don't tend to buy pretty boxes for regular Christmas and birthday gifts, they are a great way to make a wedding gift just a bit more special. Plus, the lucky recipient can reuse it in their own gift-giving future. This is over 30% off today, so if you have a few gift-worthy occasions, definitely consider grabbing one or two.
5. Royal Air-Tight Food Storage Container Set – 5-Piece Set – Durable Plastic – BPA Free – Clear Plastic with Black Lids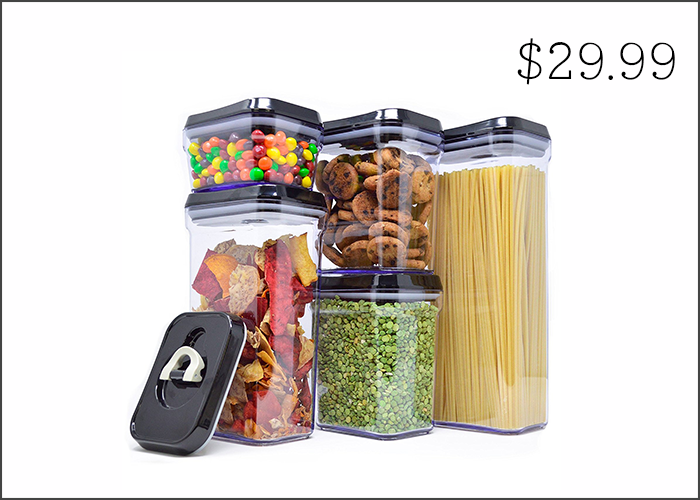 57% off. Let me tell you, one of the things that made my kitchen feel almost immediately more "grown-up" was placing all of my food items (particularly baking materials) in matching containers. It makes everything look a bit neater and more intentional. These are on a fantastic sale today, and they have air-tight lids, so you don't have to worry about whatever it is you're storing!
6. DR.J (2018 Upgraded) +10% Lumens 4Inch Mini Projector with 170″ Display – 40,000 Hour LED Full HD Video Projector 1080P, Compatible with Amazon Fire TV Stick, HDMI, VGA, USB, AV, SD for Home Theater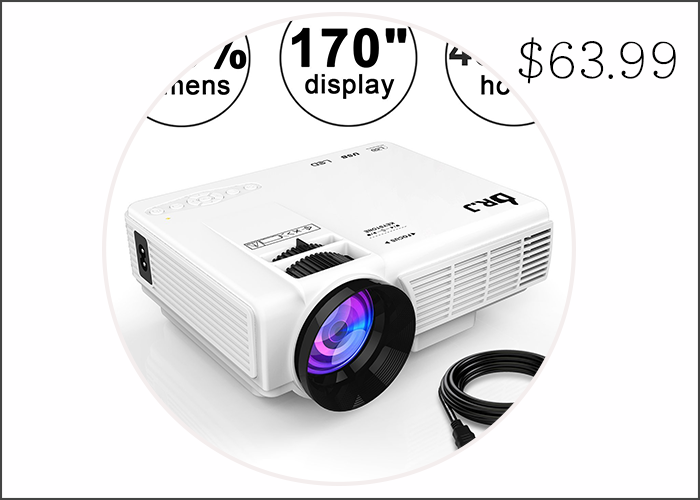 35% off. As a kid, I always dreamed of having my own in-home theater, complete with cushy seats, a giant TV, and a popcorn machine. (*cue John Mulaney voice "this is the height of luxury!") Now I've realized that that's not such a lofty goal — especially with all the affordable projectors out there right now. This one isn't crazily priced to begin with, and it's on a great sale today. Definitely check out the reviews to see if it's something you'd be into.
7. Glass Teapot with Infuser for Blooming and Loose Leaf Tea Pot by Cozyna | Holds 3-4 Cups | Includes Recipe Book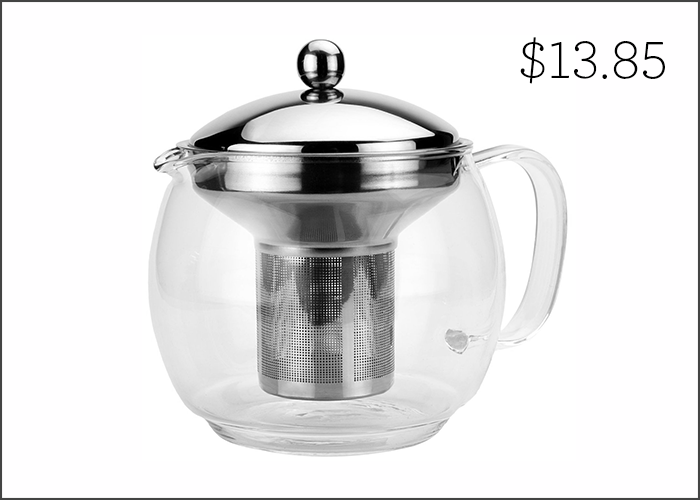 23% off. I just love teapots like this! They make it so much easier to brew multiple cups of tea at a time. I'm trying to cut back on my coffee habit and drink more tea, and I think having better tea accessories around my house would help quite a bit. If you know someone who loves tea, this would also make for a great, inexpensive birthday or housewarming gift.
8. MrLifeHack Travel Bottles Accessories Set by TSA Airline Approved – 4 Leak Proof Travel Size Silicone Containers – Perfect for Shampoo and Lotion – Easy Squeeze Tubes – Clear Toiletry Case Included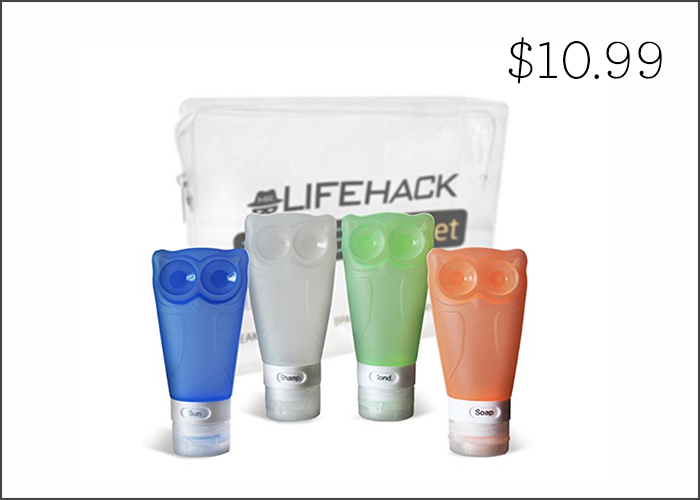 35% off. If you're flying and not checking a bag, you will need to bring along travel-sized versions of your liquids — but the individual travel-sized bottles are hugely overpriced and bad for the environment, and they don't always have a great selection of products. These are simple enough to fill with the products you actually like, and they're at a great price today.
9. Godrej Cartini Creative Kitchen Knives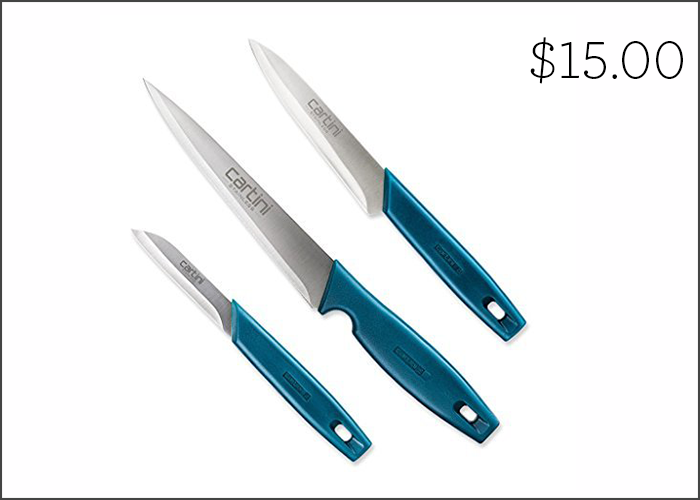 74% off. Any home cook needs a good set of kitchen knives — but they can sometimes be exorbitantly expensive. These are way on sale today, and they have awesome reviews across the board. If you're a novice home chef who wants to get better, definitely give these a look!