TFD's Weekly Amazon Prime Super-Sale Roundup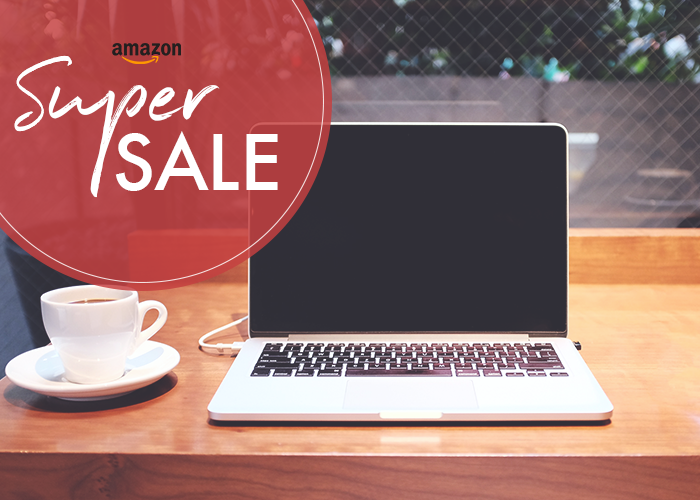 Hello all! Welcome to this week's roundup of awesome + useful products currently at a big discount on Amazon. From the bigger investment items your home needs to the things that are nice to have, we'll be letting you know when the stuff you've been wanting anyway has gone on sale (sometimes up to 78% off) so you can get the best deal possible! Thanks for reading — let's jump right in!
1. Halter ED-258 Preassembled Height Adjustable Desk Sit/Stand Desk Elevating Desktop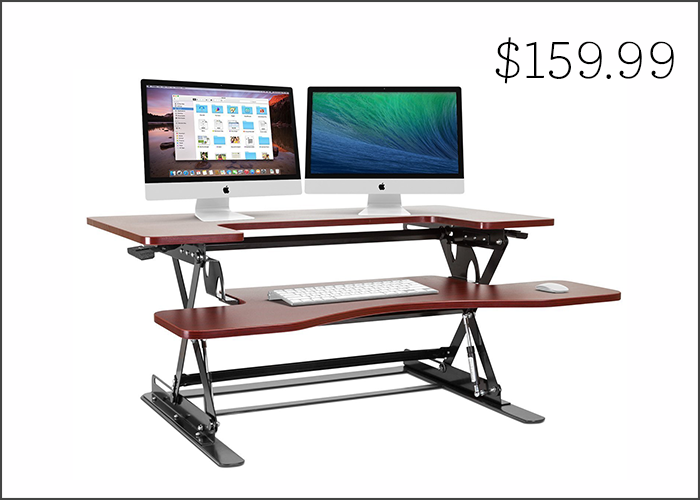 20% off. Sitting is the new standing, as they say (*she writes while sitting cross-legged on her couch, not even at a desk*). I know plenty of people who've switched to standing desks and noticed tangible differences in their overall health. It's not for everybody, but if you've been thinking of investing in a standing desk to help with back pain or a sedentary lifestyle, this one has excellent reviews and has a nice little discount today.
2. GoJars Hexagon Glass Jars for Gifts, Weddings, Honey, Jams, and More (12, 6oz)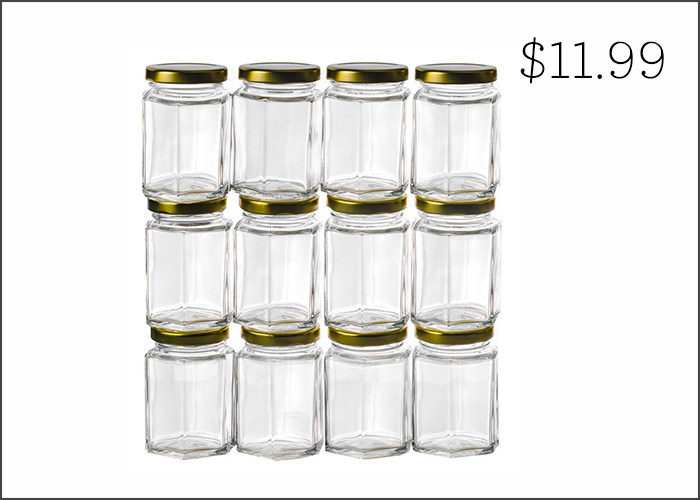 25% off. Alright, I'm not about to start telling everyone to take up jamming as a hobby, because I certainly don't know the first thing about it! But these little jars come out to less than $1 a piece, and they'd be excellent to use as party favors, or even for your own food storage.
3. Fitbit Alta Smart Fitness Activity Tracker, Slim Wearable Water Resistant and Sleep Monitor, Wireless Bluetooth Pedometer Wristband for Android and iOS, Step Counter and Calorie Counter Watch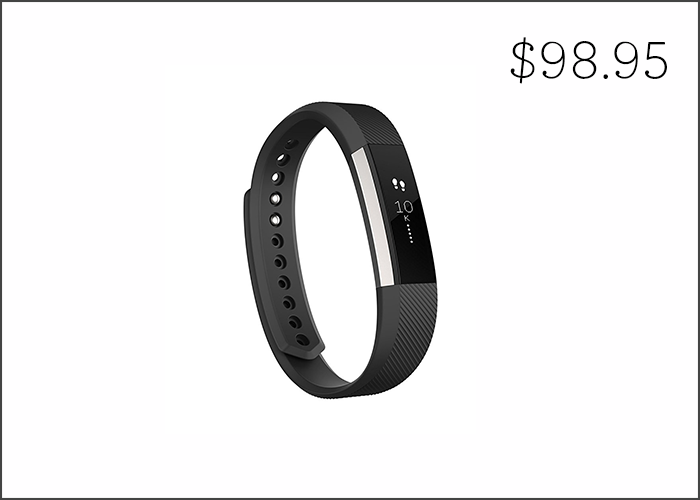 24% off. At this point, I have more people in my life who use a Fitbit than don't — and honestly, that's probably for the better! I personally get by counting my steps on my phone's health app, but if you've been thinking of investing in something more detailed, there are a bunch of Fitbits on sale today — including this one!
4. Spring Chef Dough Blender, Top Professional Pastry Cutter with Heavy Duty Stainless Steel Blades (Black-Medium)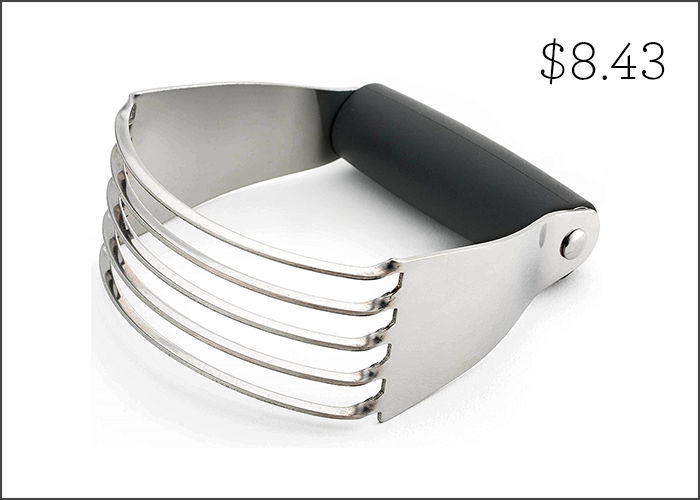 58% off. I gotta tell ya, there is nothing worse than trying to make pie dough by hand with a shitty pastry blender. I've dealt with a few in the past that started wobbling and splitting in different directions after just a few uses, rendering them effectively useless. If you or someone you love is an avid home baker, a good pastry blender is a must. This one happens to be more than half off today and has stellar reviews, so be sure to check it out!
5. Hamilton Beach (31334) Toaster Oven, Pizza Maker, Electric, Black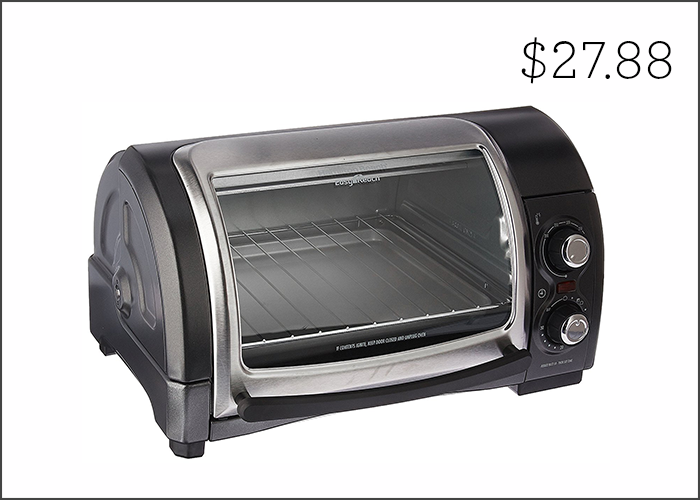 44% off. I grew up in a toaster oven family, and boy, do I miss all the bagel bites I grew up on! If I had the counter space for it, I'd definitely have one now — they are as easy and nearly as quick to use as the microwave, without sacrificing crunchiness. Definitely check this one out if you're looking to up your convenience-cooking game.
6. Box Grater, 4-Sided Stainless Steel Large 10-inch Grater for Parmesan Cheese, Ginger, Vegetables by Spring Chef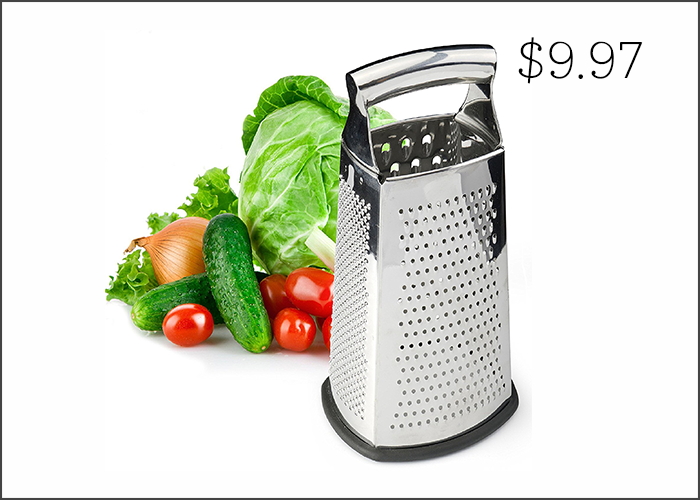 67% off. Another must-have tool for any home chef! I love my box grater so much, and I use it nearly every day — and not just for cheese. These are so easy to store and clean, and make a huge difference when you have a good amount of produce or cheese you need to grate. Plus, it comes with multiple hole sizes, depending on the task at hand.
7. Utopia Towels Premium 100% Cotton White Bath Towel Set (6 Pack, 24 x 48 Inch) – Lightweight, High Absorbency – Multipurpose Quick Drying Pool Gym White Towel Set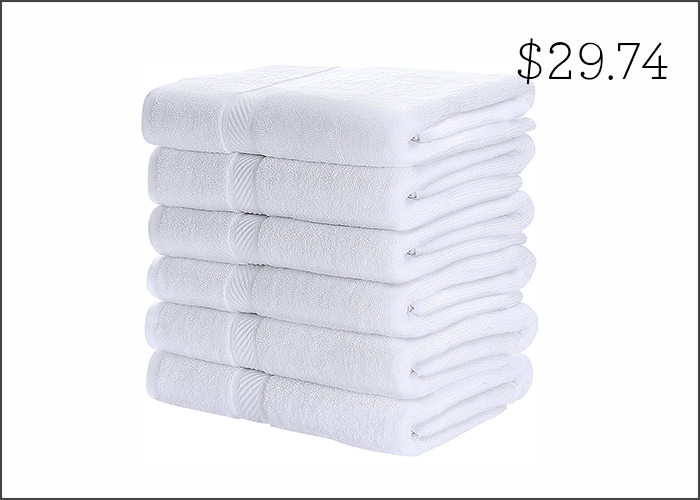 41% off. One thing I have learned over the course of my minimal experience as a Real Adult is that people always appreciate when you have not-gross-looking guest towels — and then there eventually comes a point where they expect them. Because they should. This is a well-reviewed pack of six plush white towels, and it's at a great sale price today. Definitely worth spending on, I must say.
8. Ashley Furniture Signature Design – Vennilux Nesting End Tables – 3 Piece Table Set – Gray Brown Finish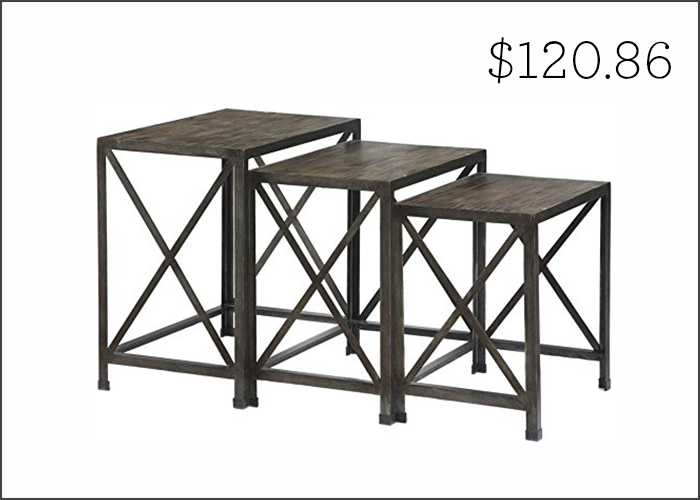 21% off. End tables are one of those things I never realized could be so expensive until I started furnishing my first "real" home. I don't know about you, but I feel a little resistant to paying tons of money for something that only exists to support my coffee mug or glass of wine. This a nice set of three nesting tables — and who says you need to keep them together? If you're looking for a few end tables or nightstands, this set essentially gives you three with different height options, so be sure to check it out!
9. TECHEF – Art Pan Collection / 12 Inch Everyday Pan with Lid, Coated 5 times with New Teflon Select Non-Stick Coating (PFOA Free)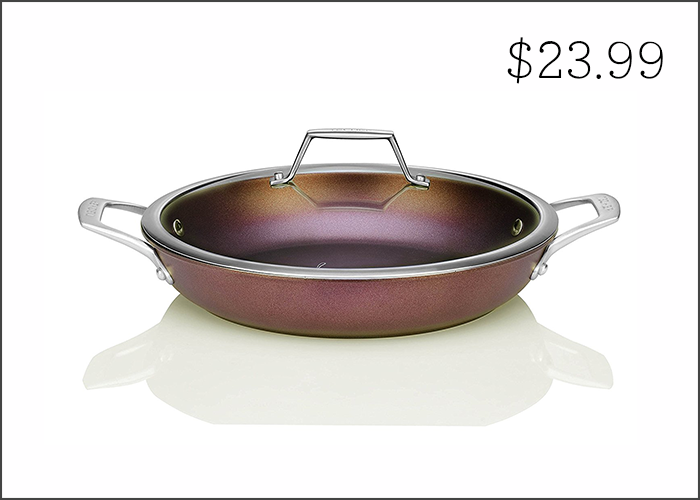 40% off. Just putting this here for anyone looking for a solid, everyday nonstick pan. I personally use mine every single day without fail, and this one looks similar and has awesome reviews. But, if you need something bigger, just keep an eye on Amazon's deals — they come up pretty regularly 🙂
10. Libbey Diamond Swirl 12-Piece Glassware Set, 16-Ounce, Clear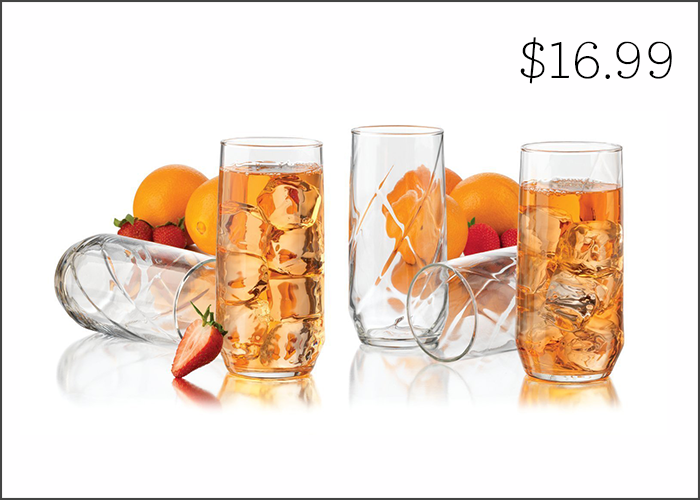 57% off. Okay you guys, this is just a steal — $17 for a set of 12 brand-new glasses?! I know some people don't care about having matching sets of kitchen supplies and utensils, which is totally fine. For me, though, having matching glasses and flatware makes my whole kitchen feel more grown-up and put-together. If you've been on the lookout for new drinking glasses, this sale is awesome, and they look beautiful!