TFD's Weekly Amazon Prime Super-Sale Roundup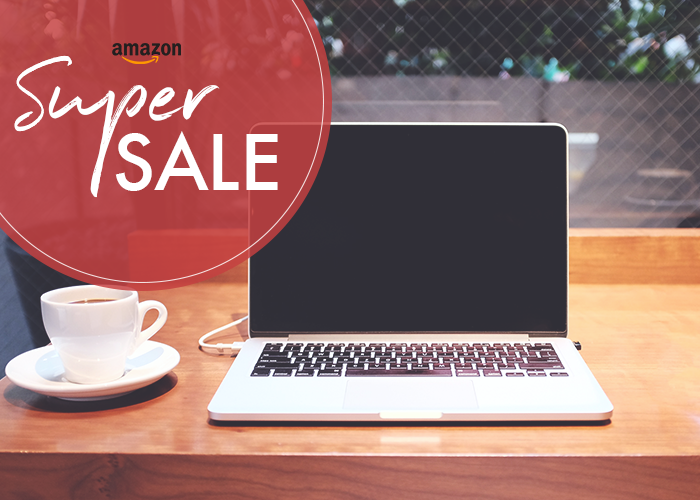 Hello all! Welcome to this week's roundup of awesome + useful products currently at a big discount on Amazon. From the bigger investment items your home needs to the things that are nice to have, we'll be letting you know when the stuff you've been wanting anyway has gone on sale (sometimes up to 78% off) so you can get the best deal possible! Thanks for reading — let's jump right in!
1. Real Simple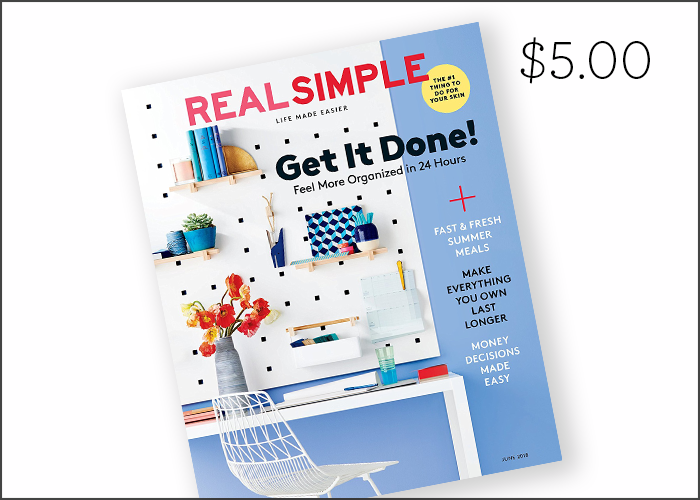 Amazon often offers great deals on magazine subscriptions, and today they have a year's worth of Real Simple for just $5. My thriftier side loves having magazines around, both for DIY and recipe inspiration and because you can rip out the cuter pages for a free form of wall art. There are several other good magazine deals on Amazon, too, so check them out!
2. Power Banks 16750 RAVPower 16750mAh Phone Battery Charger Portable Chargers External Battery Pack 4.5A Dual USB Output Power Pack for iPhone X, iPhone 8, Galaxy S9, iPad, Android Devices (Black)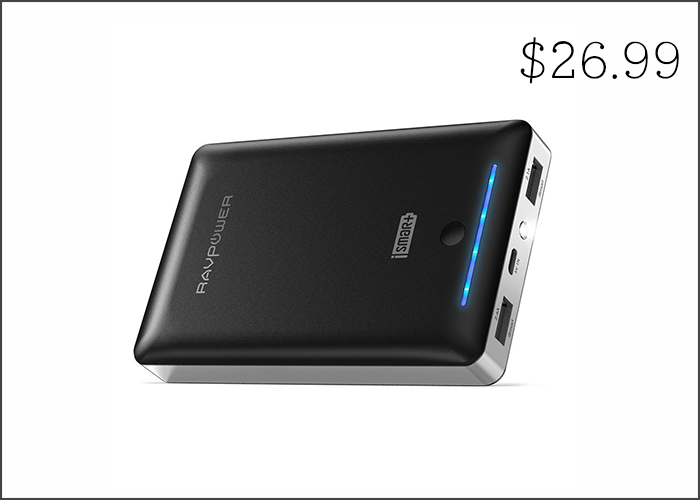 55% off. I finally got a new phone a few weeks ago (#TeamPixel), but for the last six months, I was slowly going mad over my old phone's battery, which would die after about two hours of minimal use. Carrying around a portable charger like this was a must for when I wasn't ready to drop a few hundred dollars on a new phone, but still needed to be out and about. If you're in the same boat, check this super-on-sale one out today.
3. PREMIUM Bento Box by GRUB2GO w/ FREE Ideas Guide + Utensils – Leakproof Lunch Container – Black/Wood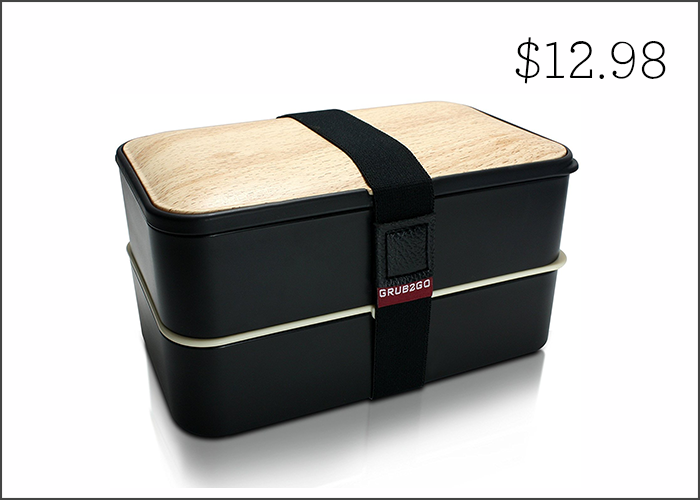 35% off. I find bento boxes to be extremely charming, but on top of that, they are super useful. This one is leakproof, has great reviews, and even comes with its own utensils — perfect for bringing a lunch to work, or even on a day trip this summer. It's also got a super cute wooden facade going on and is at a great sale price today.
4. Royal 12-Pack Flour Sack Towels – 31″ x 31″ Kitchen Towels – Absorbent White Dish Towels – 100% Ring-Spun Cotton Bar Towels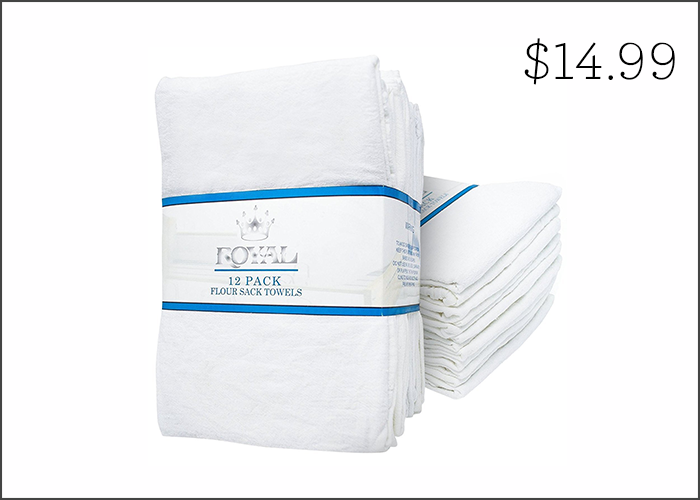 57% off. I have reached the point in adulthood in which I am realizing that my two go-to dish towels just aren't cutting it. They always end up looking kind of gross regardless of how often I wash them, so I don't want to invest in super fancy ones, but I also always seem to run out of usable towels in my kitchen. This pack is more than half off today and would literally solve my problem.
5. French Press Coffee Maker with Extra Filters for a Richer and Fuller Coffee Flavor, Designed with Double Wall Black Stainless Steel to Preserve Hot Coffee Temperature (34oz)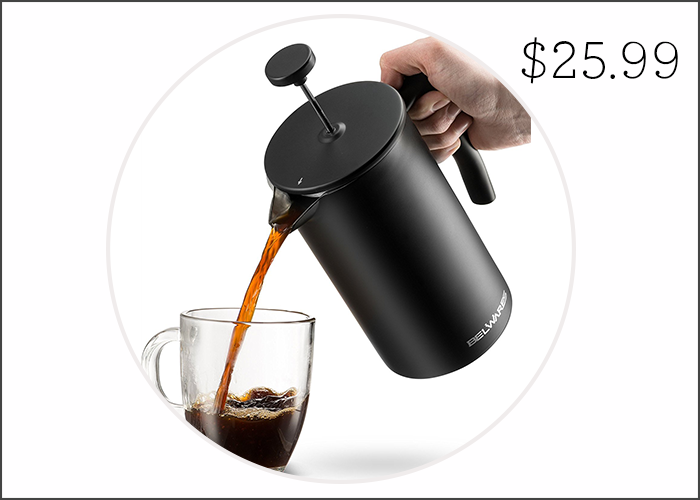 43% off. I am all for brewing your own coffee at home, but I have run into a dilemma recently: I am a slow coffee drinker, and by the time I ever want to have that second cup, the pot has run cold. This double-walled french press has amazing insulation and great reviews. Bonus, it's super sleek looking!
6. Sharpie 75847 Permanent Markers, Ultra Fine Point, Assorted Colors, 24-Count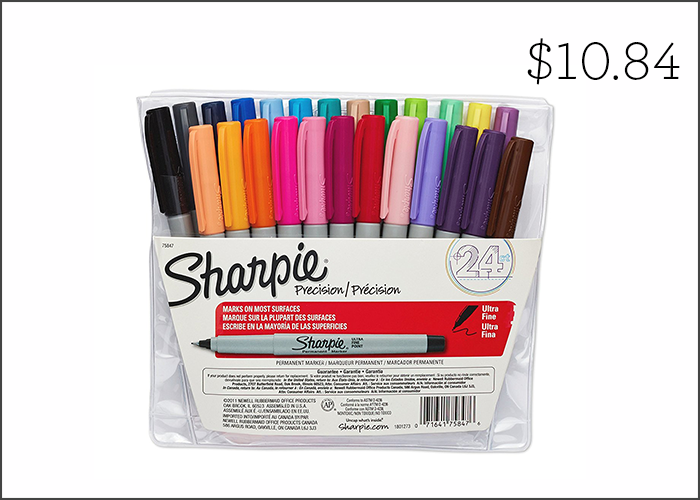 32% off. As TFD's resident pen addict, I cannot in good conscience come across a delightful, multicolor set of Sharpies on sale and not tell you all about it. So here you are. This price is very good, and they last for so long! Cherish them.
7. PureRelief XXL Ultra Wide Microplush Heating Pad with Fast-Heating Technology, Moist Heat Therapy, 6 Temperature Settings, Auto-Off Timer & Convenient Storage Bag (20″ x 24″)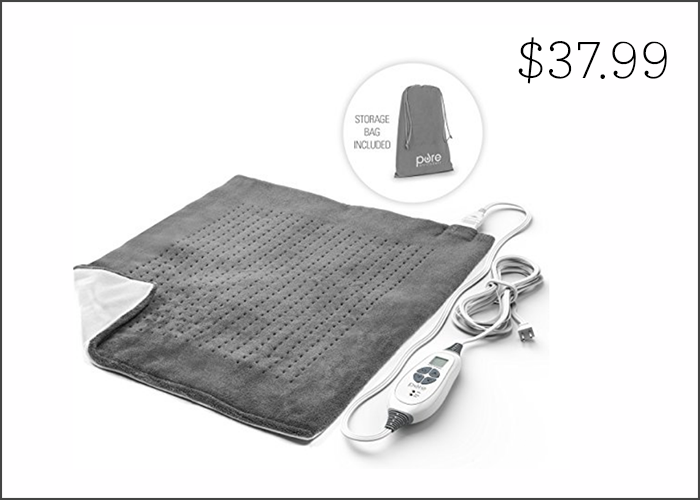 37% off. People with periods all seem to have their own set of go-to cramp cures, and the one I personally turn to the most is heat therapy. I have terribly unpredictable cramping, so having a convenient heating pad is a must for me. This is a great size for that purpose, and it's got a nice big discount today. Check it out!
8. ITingjoy Free Combination Cinematic Light Box with Letters and LED Light A4 Size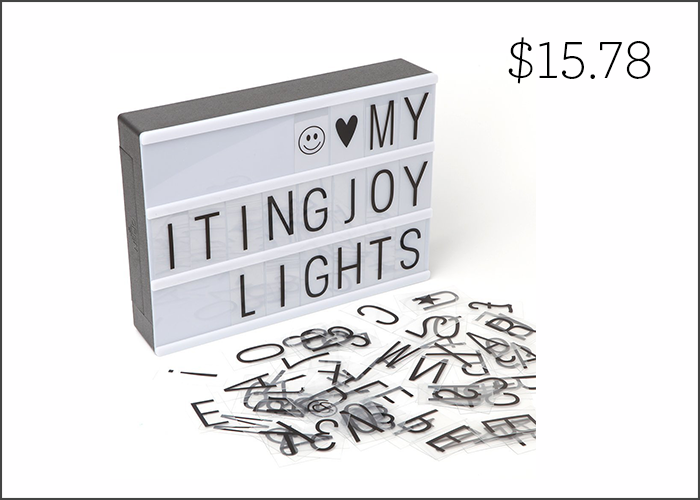 21% off. I've seen these light boxes as decor at a few events, and I've always thought they were so cute — perfect for any type of party, or even just to keep in your living room and change out the letters at will. But I always assumed they'd be expensive — nope! Even without the discount, this one is super affordable. It'd also make a great gift 🙂
9. Vintage Bread Box For Kitchen Stainless Steel Metal in Retro Turquoise + FREE Butter Dish + FREE Bread Serving Suggestions eBook 16.5″ x 9″ x 6.5″ Large Bread Bin storage by All-Green Products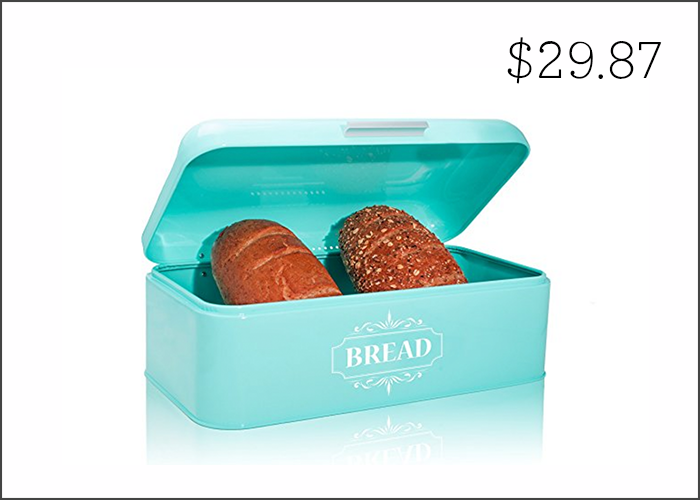 25% off. This bread box is almost too darling, in my opinion. I love the idea of having a cute bread box to store fresh loaves in, especially one as vintage-cute as this. I sadly don't have the counter space, but if you do and are looking for a stylish way to shield your bread from the elements, be sure to check this out.
10. Elite Platinum EG-6203 Deep Dish 8Qt. Jumbo 16" x 13" x 3.25" Non-stick Electric Skillet w/Glass Lid and Easy-Pour Spout, Black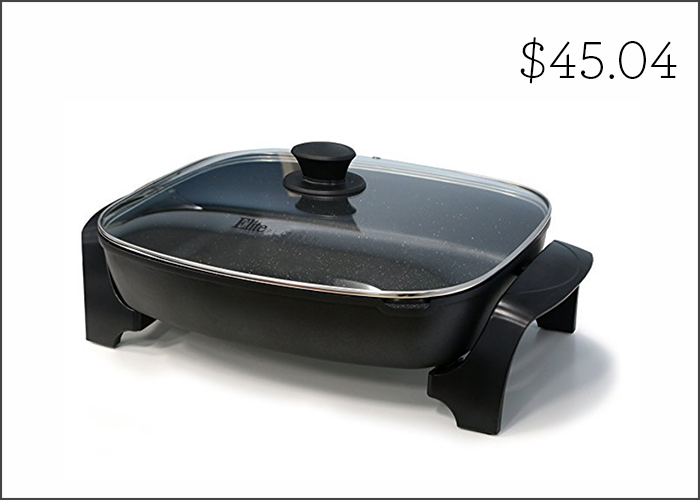 55% off. It's finally barbecue and camping season! If you're planning an outdoor summer gathering sometime soon, having the right cooking tools is a must. This electric skillet is at an awesome sale price today and would help you easily make food for tons of people (and keep it warm!).