TFD's Weekly Amazon Prime Super-Sale Roundup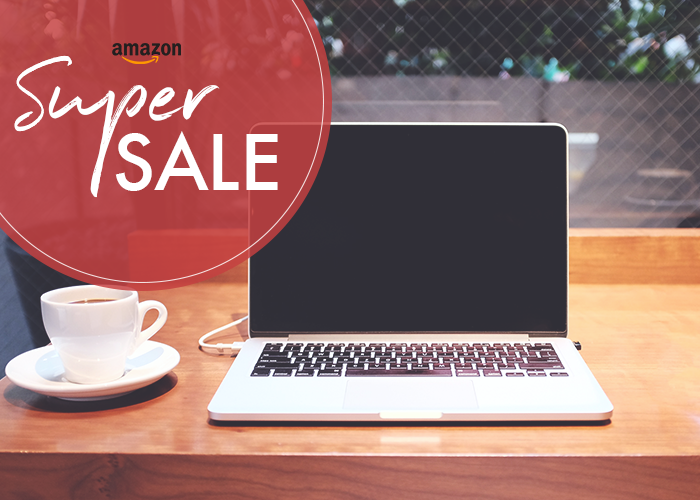 This is our now-weekly roundup of awesome, useful products currently at a big discount on Amazon. From the bigger investment items your home needs to the things that are nice to have, we'll be letting you know when the stuff you've been wanting anyway has gone on sale (sometimes up to 83% off) so you can get the best deal possible!
1. ANKOVO Thermometer For Fever Digital Medical Infrared Forehead and Ear Thermometer for Baby,Kids and Adults with Fever Indicator CE and FDA Approved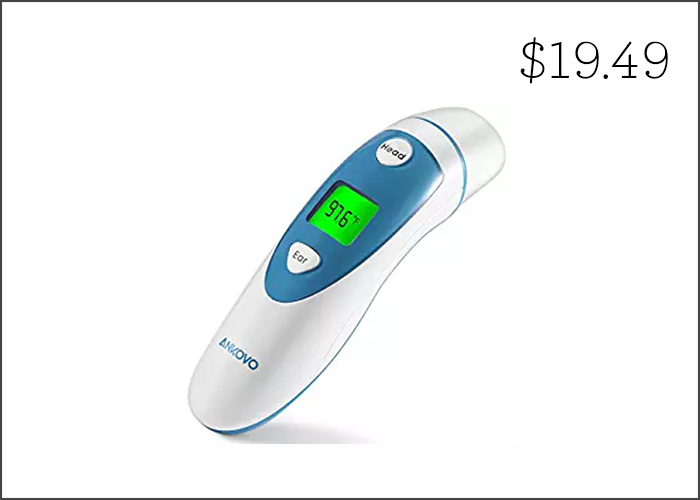 35% off. Amazon occasionally has these thermometers on sale, and I definitely recommend grabbing one when you see it at a good price like this. A household thermometer is a must, especially if you have kids or even live with roommates (and especially a more hygenic one like this). Check it out if you've been meaning to get one!
2. PetTech Professional Dog Grooming Kit – Rechargeable, Cordless Pet Grooming Clippers & Complete Set of Dog Grooming Tools. Low Noise & Suitable For Dogs, Cats, and Other Pets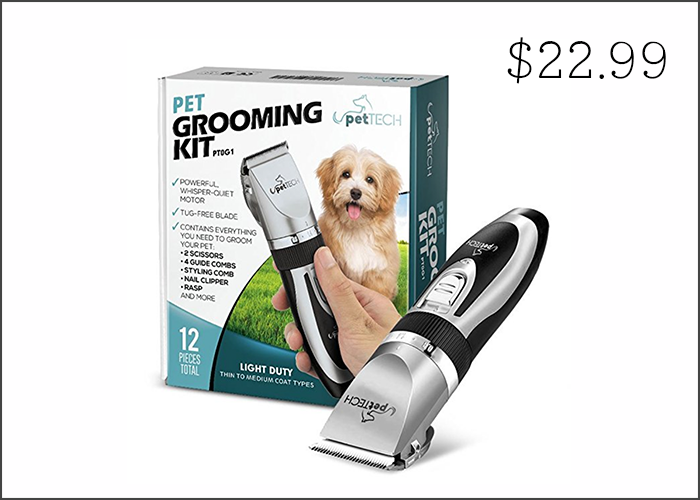 43% off. I grew up with dogs, and as much as I love them, the expense is just not something I can stomach right now — especially when I consider how much my parents must have spent on grooming and other pet necessities. At-home grooming seems much more cost-effective if you have pets, so be sure to check out this super well-reviewed (and on sale!) trimmer.
3. Jackery Portable Travel Charger Bar 6000mAh Pocket-sized Ultra Compact External Battery Power Bank Fast Charging Speed with Emergency Flashlight for iPhone, Samsung and Others – Orange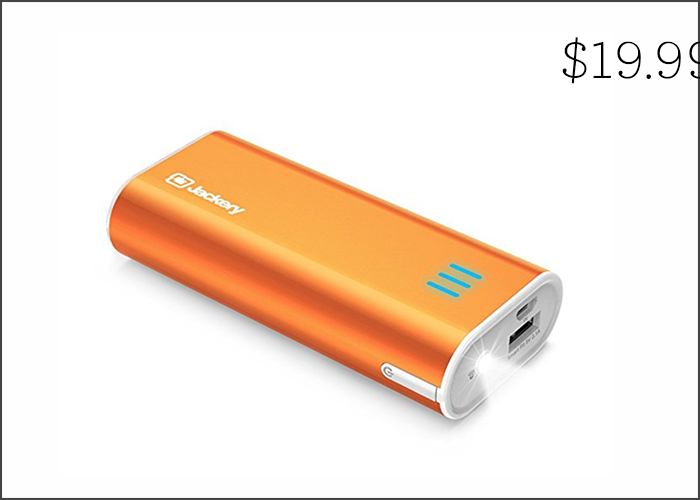 50% off. I always recommend keeping a portable charger on you, especially if you've got a lot of travels coming up this summer. But goodness, I don't expect them to be so cute! This one seems like it'd be super easy to keep track of in a packed suitcase (yay for bright orange) and has awesome reviews.
4. COSORI 800 Watts Blender, 10-Piece Smoothie Blender for Shakes and Smoothies, Professional Personal Smoothie Maker with Cleaning Brush and Cups & Bottles 2×32 oz and 1×24 oz(Upgraded Version)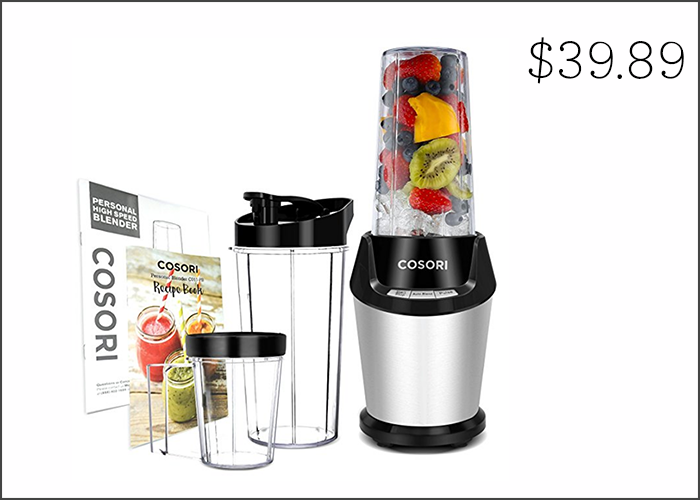 43% off. I am not a smoothie person, mostly because I just don't own a blender — a decision I regret every time it's 90 degrees out and the thought of turning on my stove just to make some eggs sounds like hell. This one is nice and compact, so it wouldn't take up too much space in my itty-bitty kitchen, and it's nearly half price today!
5. URPOWER Solar Lights 8 LED Wireless Waterproof Motion Sensor Outdoor Light for Patio, Deck, Yard, Garden with Motion Activated Auto On/Off (4-Pack)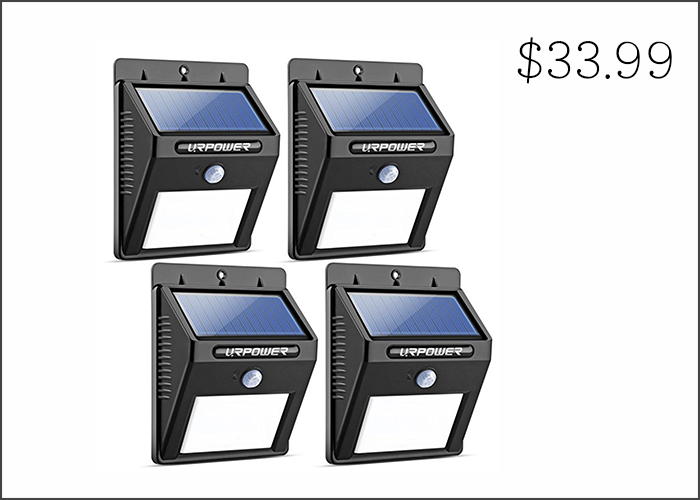 51% off. I am not a homeowner and sadly do not have outdoor space — otherwise, I would totally get these. Some of my friends who are lucky enough to have a back patio got similar ones, and they're great — they last forever and don't use up too much energy, but they can be a little expensive, so this sale price today is a definite bonus.
6. VicTsing Cool Mist Humidifier, Ultrasonic Humidifiers for Bedroom Baby, Premium Humidifying Unit with Whisper-Quiet Operation, Auto Shut-Off, Anti-Slip Handle, 12-24 Hours Working Time (BPA-Free)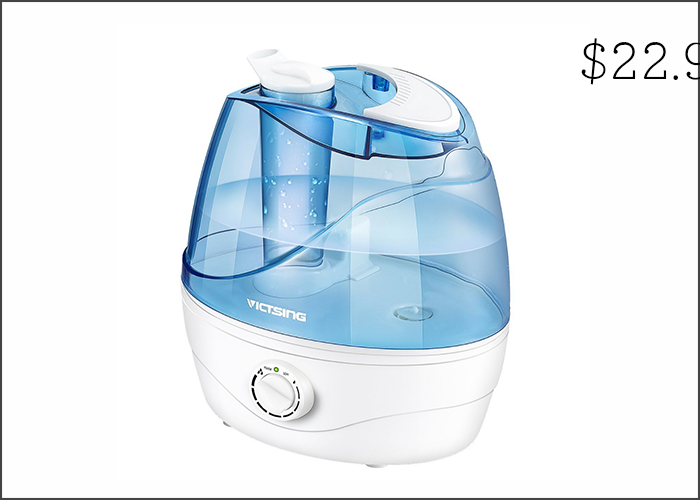 43% off. If you are constantly waking up with a dry throat or stuffy nose (thanks, Allergy Season), definitely consider getting a humidifier. A friend also just told me her radiator makes the air so dry in her apartment in the winter that a humidifier is a must. This one has a nice discount today!
7. Stack N' Cook Stackable Insert Pans with Sling – Instant Pot Accessories for 6, 8 Qt Baking, Casseroles & Lasagna Pans, Food Steamer – Pressure Cooker, Pot in Pot Accessories – Interchangeable Lid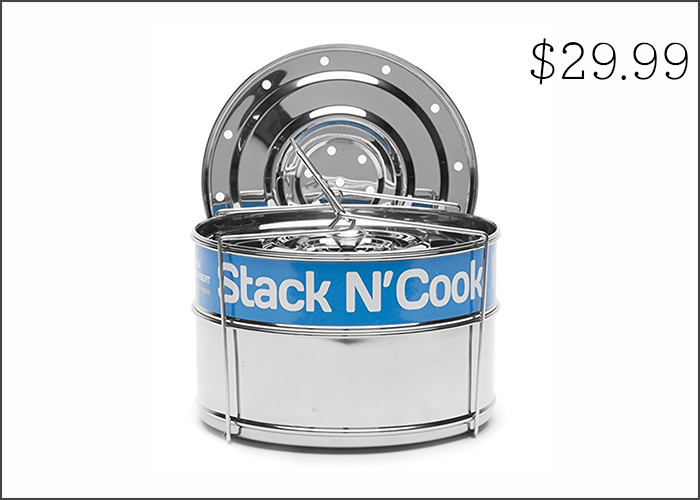 57% off. I love a little throwback cooking tool, like this stovetop instant pot! Instant pots are super easy to use — just set and forget, basically — and this would also be great for lighter summer sides, like steamed vegetables. Plus, it's more than half off today!
8. George Foreman 4-Serving Removable Plate Grill and Panini Press, Red, GRP360R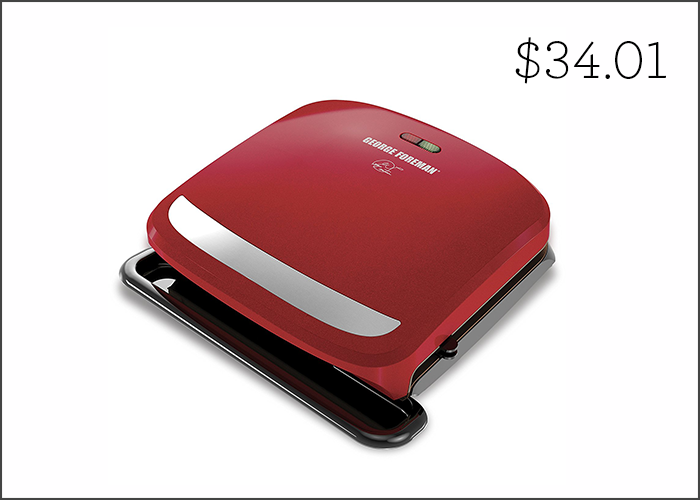 30% off. I couldn't come across this George Foreman on sale and not include it here — especially during cookout season! This is a particularly great tool if you want to throw a mini cookout, or just make burgers on the grill instead of the stove for once, but don't have a "proper" backyard. (Just don't put bacon on it overnight and then accidentally step on it…)
9. Utopia Bedding Waterproof Bamboo Mattress Protector – Hypoallergenic fitted Mattress Cover – Breathable Cool Flow Technology – Vinyl Free (King)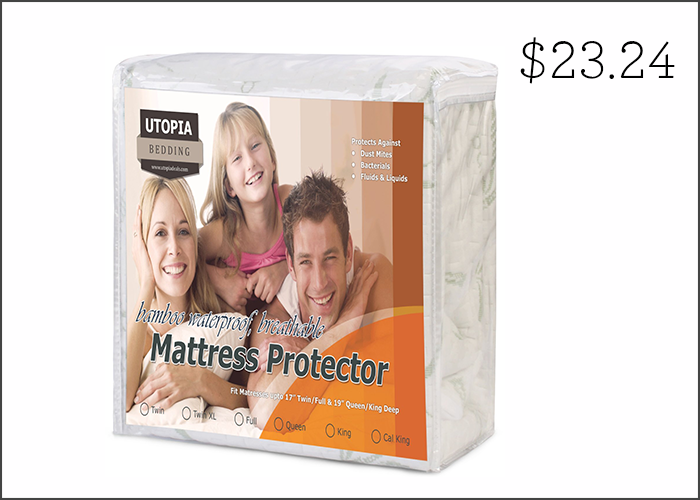 63% off. I hate to bring this up, but…as a person who has experienced NYC bedbugs first-hand, you need a mattress protector. You just do. This is the brand we have and we barely notice it under the covers. Plus, it's over 60% off today!
10. Paper Mate InkJoy 100RT Retractable Ballpoint Pens, Medium Point, Assorted, 20 Pack (1951396)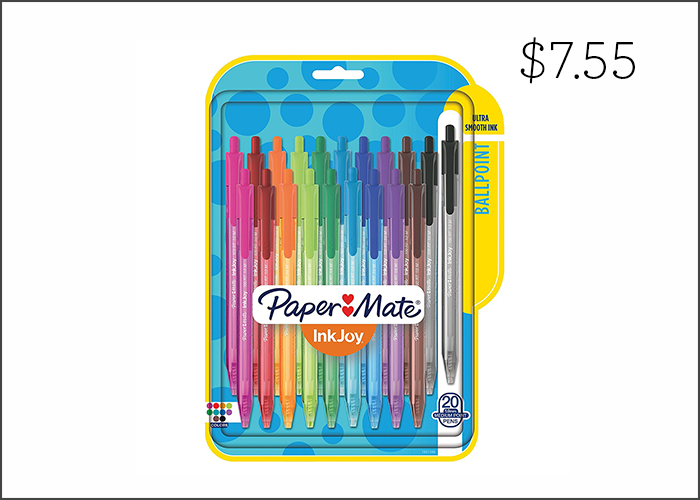 29% off. Pens!! I love InkJoys and honestly, eight bucks for a pack of 20 good-quality pens is a great deal. I love keeping a mug of different colored pens on my desks in the office and at home — it just makes the spaces a bit more cheery, and makes me actually look forward to writing out my to-do list each morning. Highly recommend!