TFD's Weekly Amazon Prime Super-Sale Roundup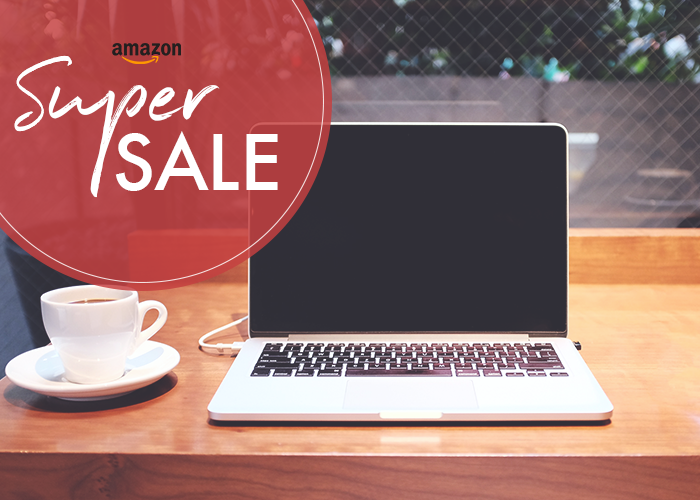 This is our now-weekly roundup of awesome, useful products currently at a big discount on Amazon. From the bigger investment items your home needs to the things that are nice to have, we'll be letting you know when the stuff you've been wanting anyway has gone on sale (sometimes up to 83% off) so you can get the best deal possible!
1. Leather Crossbody Purses and Handbags for Women-Premium Crossover Bag Over the Shoulder Womens Travel Handbag Purse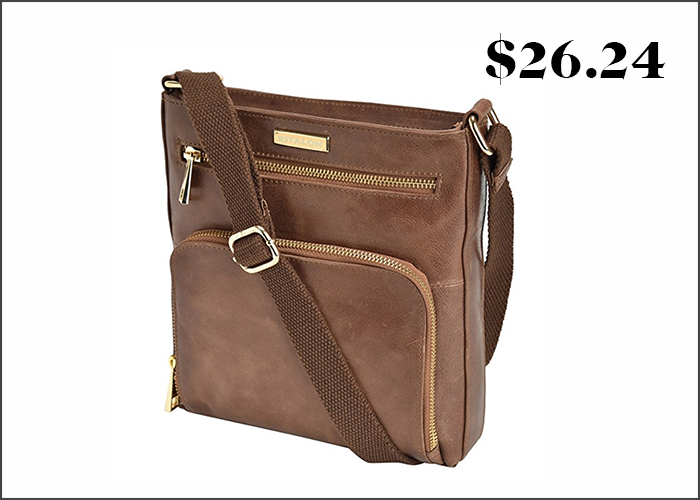 56% off. A fun fact about me: I will only buy cross-body handbags. They are the most convenient and the easiest to keep track of. This one is really beautiful, in my opinion, and the reviews lead me to believe it's also well made. AND it's over half off today, which makes it a huge steal for a real leather bag!
2. OontZ Angle 3 Plus Edition 10W Portable Bluetooth Speaker, Richer Bass, 30-Hour Playtime, Dual Proprietary Drivers for Superior Sound, Water Resistant IPX5 Wireless Speaker by Cambridge SoundWorks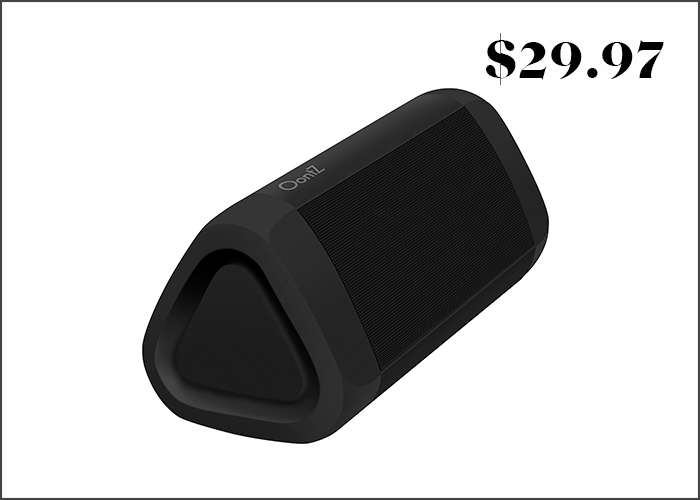 54% off. You can't have a pool party or outdoor barbecue in the summer without some tunes! This is a super well-reviewed water-resistant speaker, which makes it perfect for summertime shindigs in any environment. It's got a great discount today and seems to be completely portable — check it out!
3. Silverware Set 18/10 Stainless Steel – Elegant Flatware Set of 20 Pieces – Eating Utensils for 4 People – Modern Cutlery Kit of Dinner Forks – Spoons Knives Dessert Forks and Spoons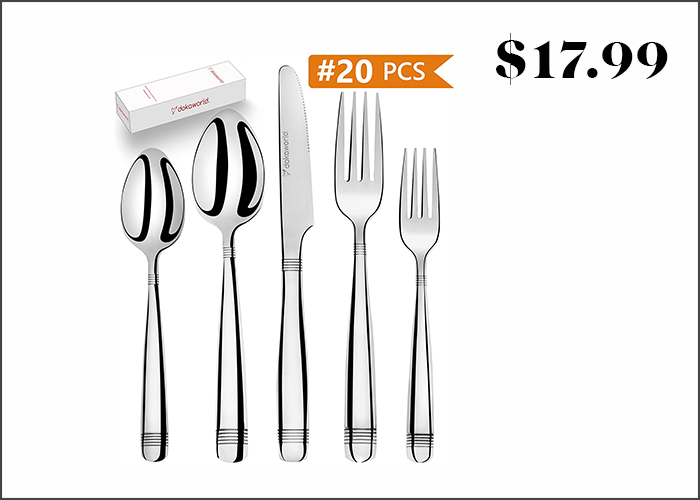 49% off. I have to admit, nothing made me feel like more of a capital-a Adult than when I finally got a set of nice, completely matching silverware. This set is super on sale, and I love the classic look of the pieces — not interesting or boring enough that you'll get sick of them, and they're easy to keep clean.
4. InterDesign Linus Lazy Susan Cabinet Turntable – Organizer Tray for Kitchen Pantry or Countertops – 11″, Clear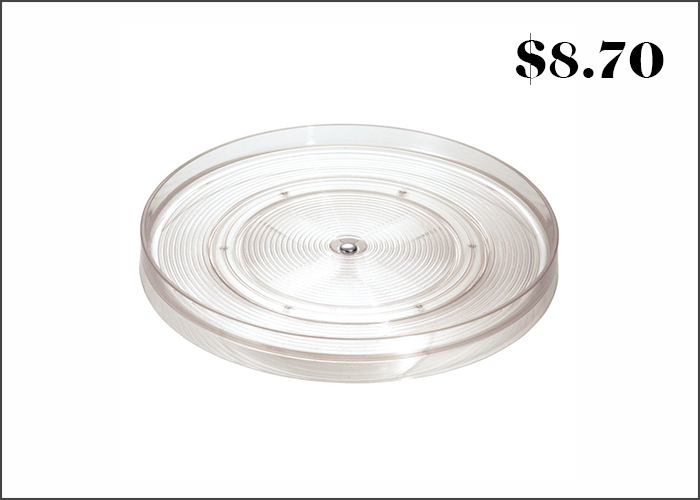 51% off. As a self-proclaimed Lazy Holly, I freaking love a Lazy Susan. They are literally useful anywhere — even a coffee table or desk, not just your kitchen. You could even put your craft supplies on it if you're lucky enough to have a bonus room! This one is super cheap today and has excellent reviews.
5. Binoculars Mini Lightweight Binoculars Pocket Binoculars Foldable full optical glass For Opera Concert, Travel, Hiking, Bird Watching, observing outdoor scenery,hunting,climbing (Black)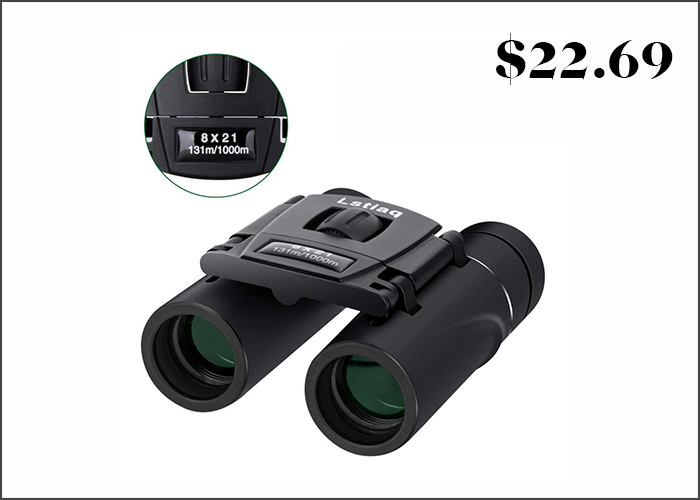 73% off. My boyfriend and I went to my first ever NYC ballet experience earlier this year, and it was just lovely! But the affordable seats are admittedly pretty high up, and I did wish we had binoculars. These are way on sale today, so if you are a bird enthusiast or have an impending date at the theatre, definitely check them out.
6. Acrylic Paint Set By Color Technik, Artist Quality, NEW COLORS, 18x59ml (2-Ounce) Bottles, Best Colors For Painting Canvas, Wood, Clay, Fabric, Nail Art & Ceramic, Rich Pigments, Heavy Body, GIFT BOX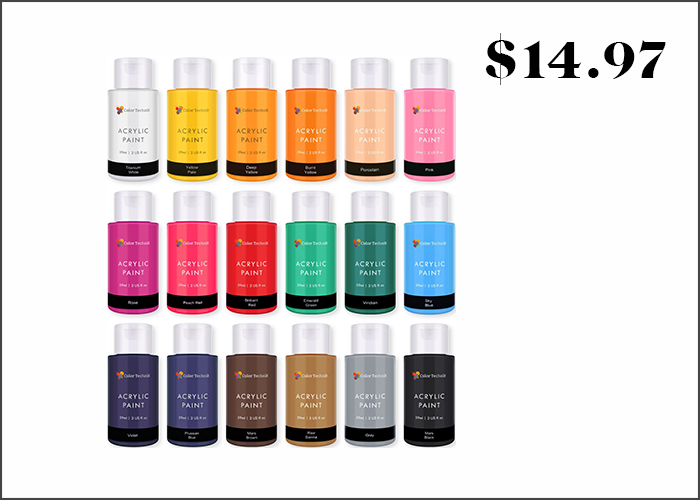 35% off. I'm no expert in paint quality — I am just an occasional hobbyist crafter. But this is a great deal for a set of so many colors, especially if you're just making something for the fun of it. Plus, acrylic is super versatile and can be used to paint a ton of different things. Definitely worth your while if you're looking for a new low-cost hobby this summer!
7. Action Camera, Wewdigi EV4000 12MP 1080P 2 Inch LCD Screen, Waterproof Sports Cam 140 Degree Wide Angle Lens, 30m Sport Camera DV Camcorder With 10 Accessories Kit (Black) (black)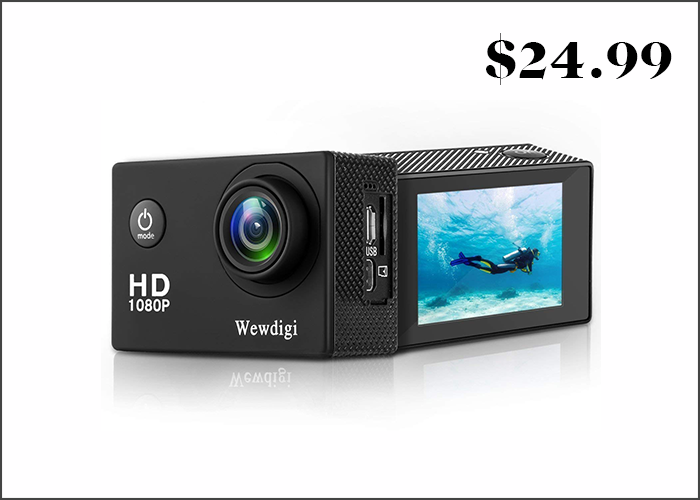 83% off. Listen, you guys: I would never personally buy this, because I don't like sharks or deep water and never really intend on scuba diving. But I know plenty who do, and who would love a good quality underwater camera, and this is a great deal today (though it's going fast!). Be sure to check it out if this has been on your list!
8. Enhanced Hair Straightener Brush by MiroPure, 2-in-1 Ionic Straightening Brush with Anti-Scald Feature, Auto Temperature Lock and Auto-off Function (Pink)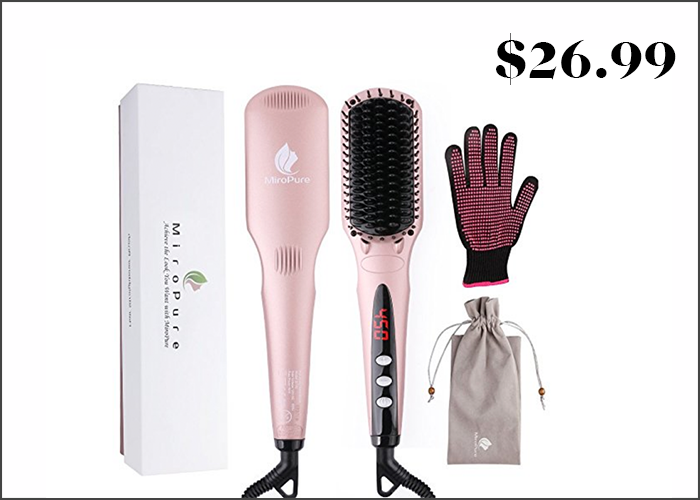 33% off. I love watching videos of people using these straightener brush things. So soothing! They seem like a much more low-maintenance way to heat treat your hair than regular straightening or blow drying. This one has great reviews, and I'm an absolute sucker for anything that shade of pink.
9. Silicone Slide n' Save Reusable Storage Bags, Clear Reusable Food Grade Silicone, Eco Friendly and BPA Free, Ideal for Storage and Freezer food (3-pack), Airtight and Leak Proof, Great for hot cooking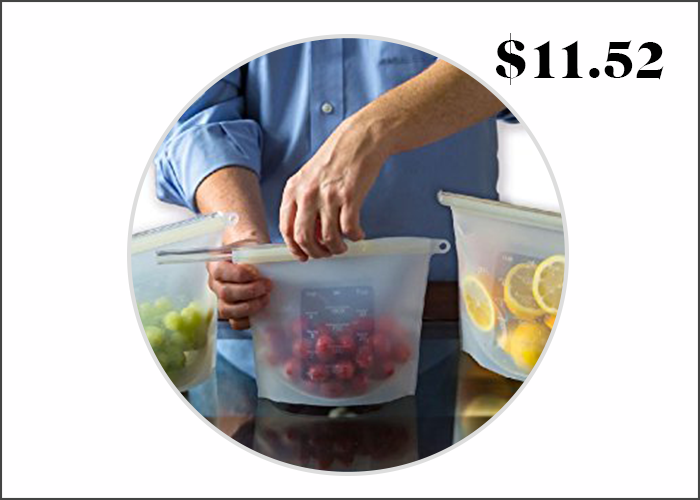 54% off. You guys know how much I love on-sale storage containers! These are so much better for the environment and more cost-effective than freezer ziplock bags, which I am guilty of using far too much. Definitely adding these to my shopping cart, especially with the half-off discount!