TFD's Weekly Amazon Prime Super-Sale Roundup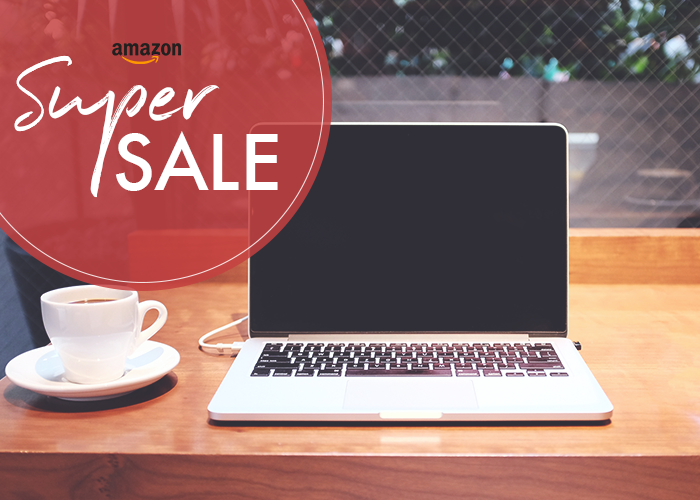 This is our now-weekly roundup of awesome, useful products currently at a big discount on Amazon. From the bigger investment items your home needs to the things that are nice to have, we'll be letting you know when the stuff you've been wanting anyway has gone on sale (sometimes up to 83% off) so you can get the best deal possible!
1. Pure Enrichment PureSteam Fabric Steamer – White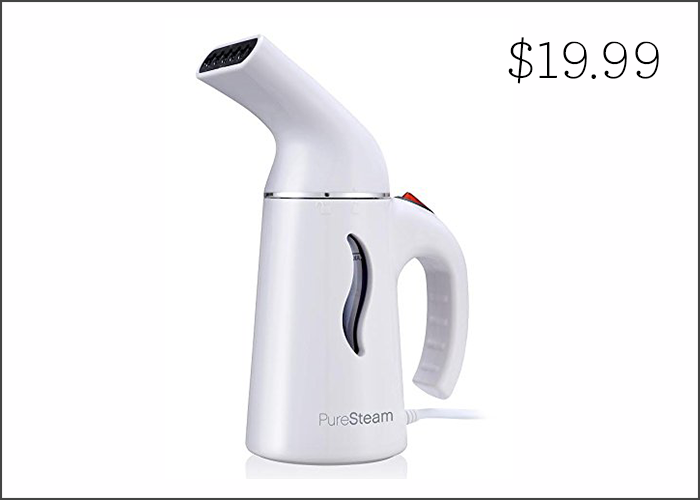 43% off. A portable steamer is a dream for people who travel often for work. 
This is a simple and straightforward necessity if you want to keep your clothes looking sharp — without having to whip out an iron and ironing board — when you're on-the-go for work (or for leisure!). My brother swears by this one, and for a cool 43% off, I just might invest in one myself. Wrinkles be gone!
2. S&T 497400 Microfiber Dish Drying Mat, 16 by 18-Inch, White Trellis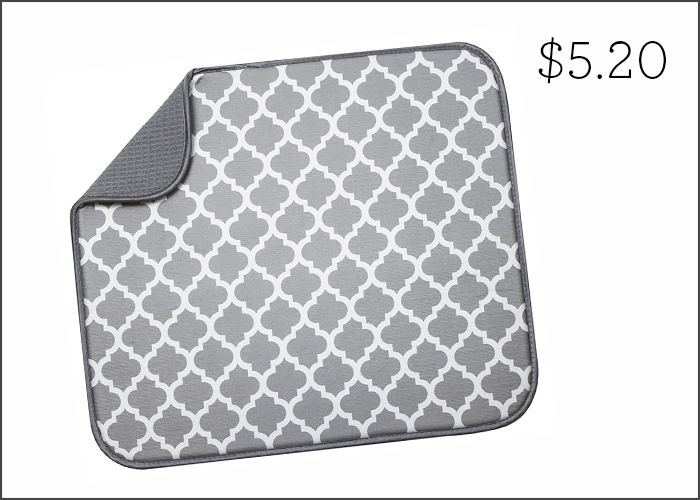 13% off. 
I bought two of these to keep on rotation in our apartment, and they are a total life changer. They make doing the dishes a lot more organized and clean as the plush drying mat keeps water from spilling everywhere and making a mess. I have ones that are dark blue with light patterns, so they match the counter tops and blend in really nicely. These are super easy to wash, and don't get smelly right away (which is a HUGE bonus if you're trying to stretch these out for a few days), and are just really useful. 13% off too — not shabby.
3. Queen Comforter Duvet Insert White – Quilted Comforter with Corner Tabs – Hypoallergenic, Plush Siliconized Fiberfill, Box Stitched Down Alternative Comforter by Utopia Bedding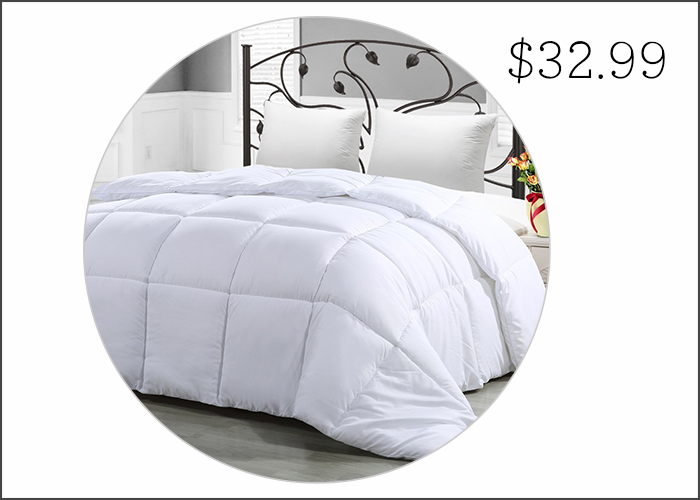 53% off. 
Not everyone wants (or can afford) those fancy schmancy down comforters that are filled with like, goose feathers something or other — and this is an excellent alternative! In my opinion, $32.99 is a steal for a high-quality, plush, hypoallergenic comforter, and this one is for a Queen bed no less! Having a good quality comforter will seriously upgrade the look and feel of your bed, make you want to dive into it on the end of each day, and bring you one step closer to feeling like a true #adult.
4. ThermoProb Instant Read Thermometer, Super-Fast Digital Cooking Tool for all Kinds of Food, Meat, Grill, BBQ, Preserves and Baking – Includes Meat Temperature Guide.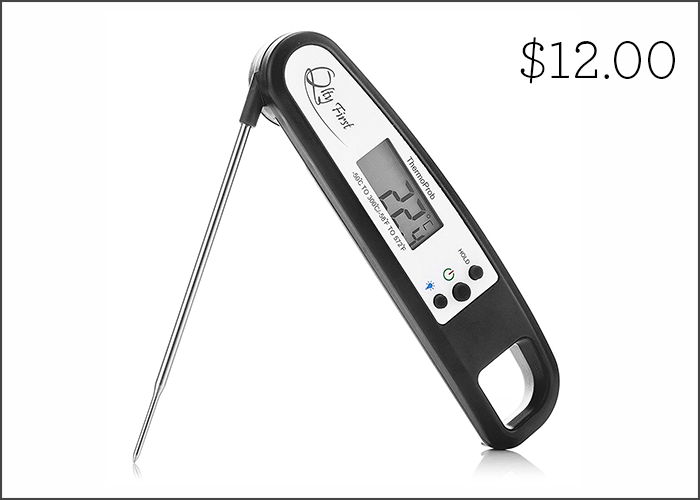 56% off. I can't tell you how many times I've wondered to myself while roasting something "Is this meat cooked thoroughly…is it done??!" Normally, I wing it and simply look at it to decide whether or not the piece of meat is done cooking. But, that often means the roast is a taaaaad dried out. This little guy is the #1 rated in thermometers and timers, and has a nifty digital display. No excuses to have guests over and wonder whether or not you're cooking a roast correctly! This is a neat and relatively inexpensive kitchen tool for your at-home cooking arsenal.
5. HOMFA Fashion Heavy Duty Garment Rack with Shelves 3-Tier Shoes Rack,Coat Rack Hooks,Clothes Rack with Hanger Bar (Black)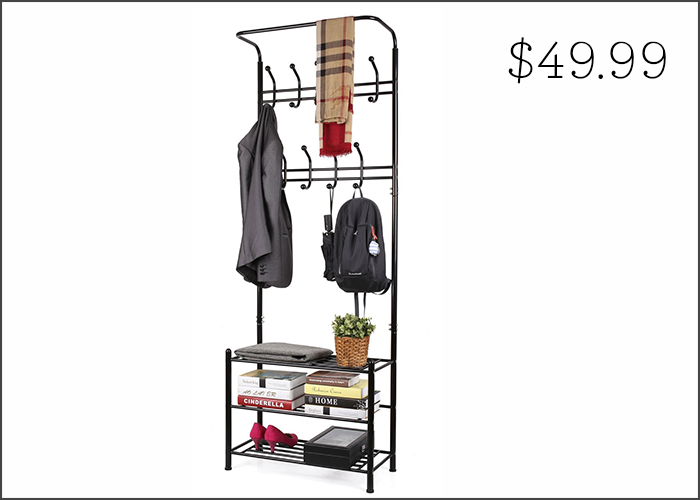 55% off.
What a nifty storage solution! This one would be perfect for an entryway, and I like that it utilizes vertical space, and is narrower at the bottom. It's the perfect thing for people will limited floor space who want to keep on-the-go essentials tucked away neatly. The height on this one also makes it really easy to store coats and bags, which typically start brushing dangerously close to the floor in a packed hallway closet (like mine). The shelving unit on the bottom is particularly useful, and it's nice that shoes have a chance to dry off if you're coming in from the rain. If you added a small tray at the bottom to catch excess water, you'd be set!
6. PureRelief XL – King Size Heating Pad with Fast-Heating Technology, 6 Temperature Settings, & Convenient Storage Bag – Turquoise Blue (12″ x 24″)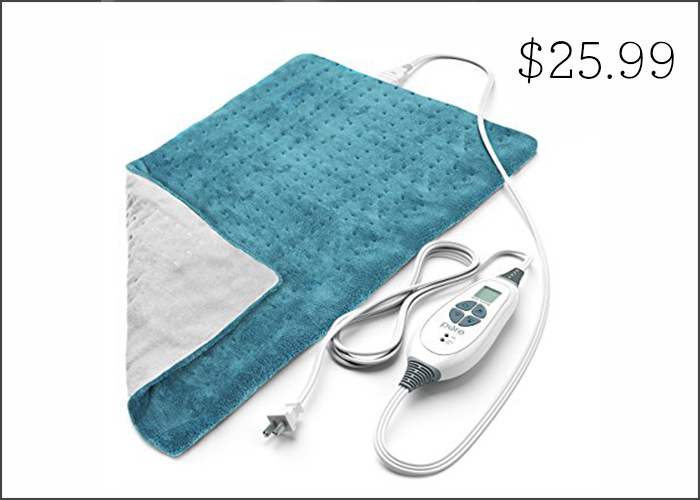 26% off. I have fond memories of being sick as a kid when I was staying over at my grandma's house. She'd whip me up a pot of Lipton soup (<– only pure luxury at grandmas), pour me a big glass of Coke (NOT PEPSI), and tuck me in with a heating blanket + a movie to help make my stomach feel better. 
For that reason, heating blankets felt kind of old-school to me, but I picked up one for myself last year when I was having some serious menstruel cramps (and a bath wasn't cutting it). Worth every penny!
7. Eastrin Beauty Sponge Blender Latex Free Premium Foundation Flawless Makeup Blending Sponges for Liquid, Creams and Powders, Set of 6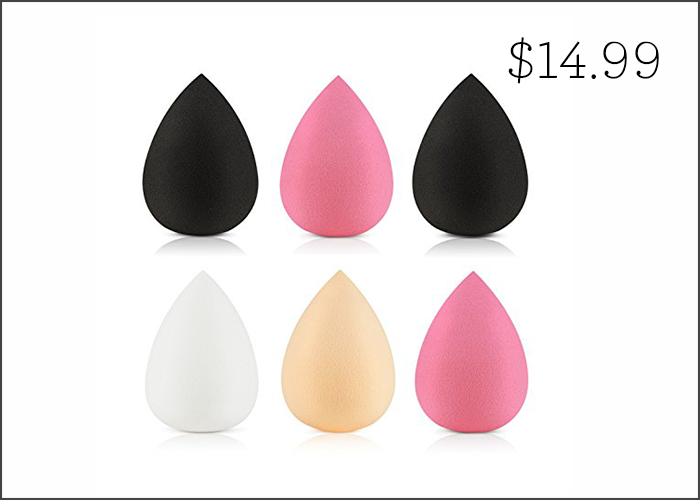 71% off. So apparently, the proper way to apply your makeup (or so the beauty vloggers say!) is with these nifty egg-shaped sponge pads. They distribute the makeup evenly across your face and work for both creams and powders. 
They're easy to clean, so they keep bacteria out and your makeup on and looking #flawless. But what do I know? Give this 6-pack a whirl, and let me know. They're on super sale!
8. Plemo Sleep Mask, Comfortable Gel Beads Eye Cover, Cool & Warm Therapy SPA for Swollen Puffy Eyes & Dark Circles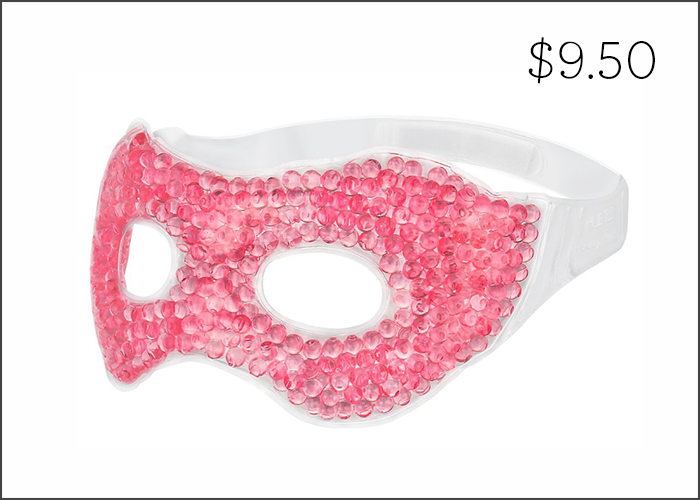 44% off. You guys, look at this freaking mask. I know, I know, it's HOT PINK, but like I would also kind of wear this to bed and be like "IDGAF." 
For a long time, I bought creams and pastes to help de-puff my under eye area, which has always been a bit of an issue for me. (I have dark circles that I can't get rid of even though I religiously get seven to eight hours of sleep a night.) Anyway, I've tried cold compresses in the past, but the way they slip and slid on my face and start to leak on my pillow is NOT ideal. This beaded mask is meant to be worn to bed, so you can do some heavy de-puffing while you catch some ZZZs. This one gets great reviews and isn't expensive, so it might be worth trying out!
9. EasyAcc 36W 7.2A Wall Charger 3-Port USB Travel Charger with Foldable Plug, Smart Charge Technology for iPhone 6s, 6 Plus, iPad Pro / Air / Mini, Galaxy S7 S6 Edge and More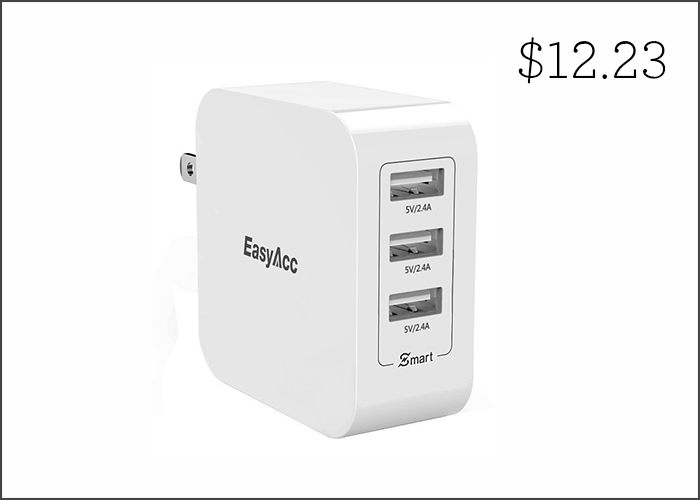 69% off. This awesomely functional, multi-use charger is the perfect thing to streamline your stock of adapters, wires, and various plugs for all of your electronics. This is the kind of thing that makes traveling a heck of a lot less stressful because you simply have to remember to bring less. This guy is on SERIOUS sale and will only run you about $12. Count me in!
10. AmazonBasics Foldable Laundry Hamper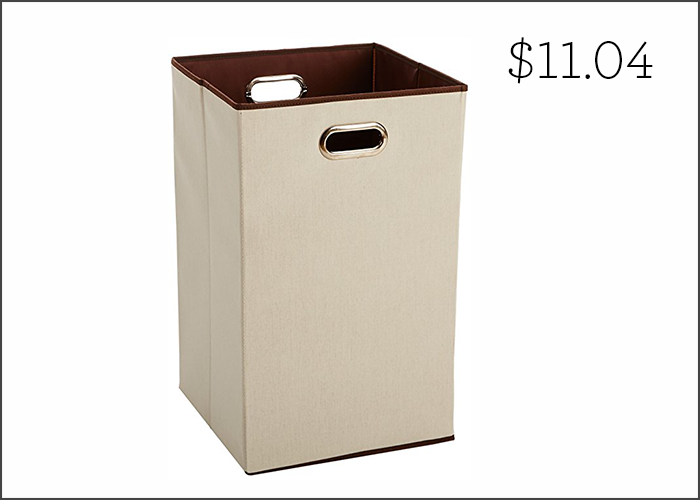 39% off. 
I've mentioned before that Joe and I keep our  laundry in a laundry basket inside our tub (the way I grew up doing it actually!), since we don't have the space for a hamper. This hamper is super basic and gets the job done, and also happens to be 39% off. Grab one now if you're in the market for a chic and minimalist laundry storage solution.