TFD's Weekly Amazon Prime Super-Sale Roundup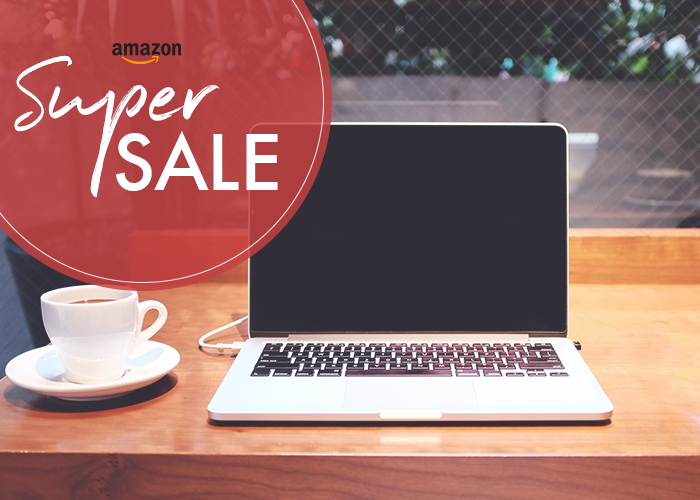 This is our now-weekly roundup of awesome, useful products currently at a big discount on Amazon. From the bigger investment items your home needs to the things that are nice to have, we'll be letting you know when the stuff you've been wanting anyway has gone on sale (sometimes up to 60% off) so you can get the best deal possible!
1. Mr. Coffee 12-Cup Coffeemaker, Black, SK13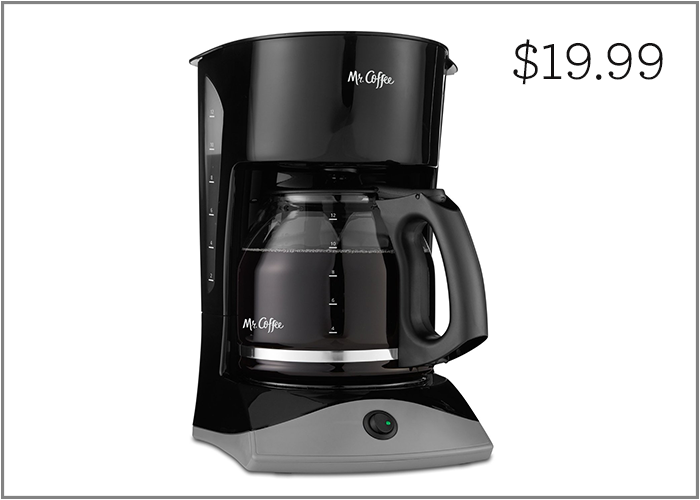 20% off. Coffee pots rock, and this solid Mr. Coffee option is on sale and highly rated. I used one of these for all four years I was in college, and it held up really well and never gave me problems. If you're looking for an inexpensive, no-frills coffee-making option for your morning routine, this one could be a good fit!
2. ToiletTree Products LED 7X Battery Operated Magnified Makeup Mirror with Cosmetic Organizer Base, 2.7 Ounce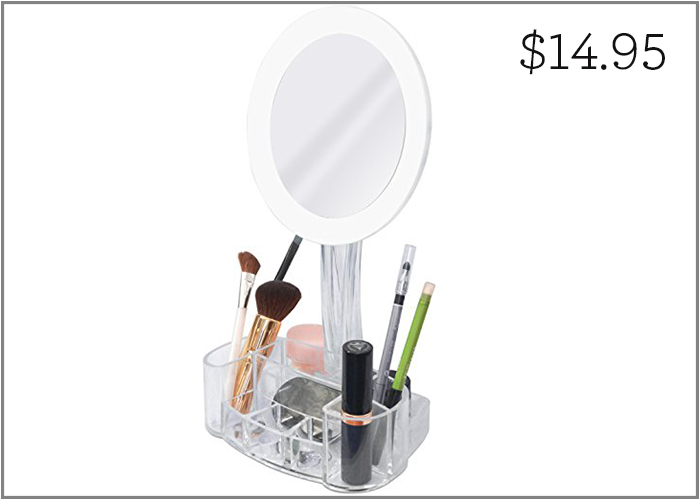 63% off. So, I have a stand alone LED makeup mirror that I love using, but how neat is it that this version comes with a little storage unit underneath??? This version in particular is perfect for smaller spaces where you need to keep everything compact and in it's proper place. Bonus, the mirror is battery operated, so that means no messy cords in the way. #Chic.
3. FoodSaver Vacuum Sealed Fresh Containers, 4-Piece Set, Crack/Shatter/Odor/Stain Resistant, BPA Free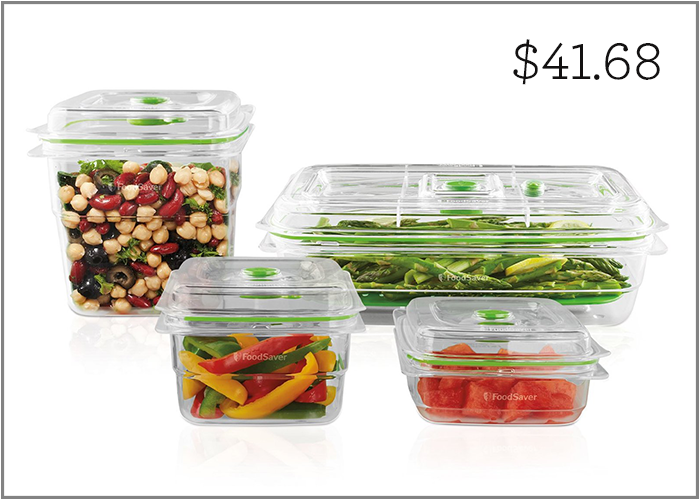 31% off. There's no better way to make sure you aren't wasting food than to put it in proper storage containers that keep it fresher for longer. This set comes with four pieces, which are BPA free and shatter proof. (Awesome for super clumsy people like me.) It's an investment, but if you have the extra money to spend on neat and organized long-term food storage, it's so worth it. Plus, it makes taking lunch to work even easier.
4. Willow & Everett Salt and Pepper Shakers – Wood Salt and Pepper Grinder Set with Adjustable Coarseness – Salt and Pepper Mill Pair – Spice Grinder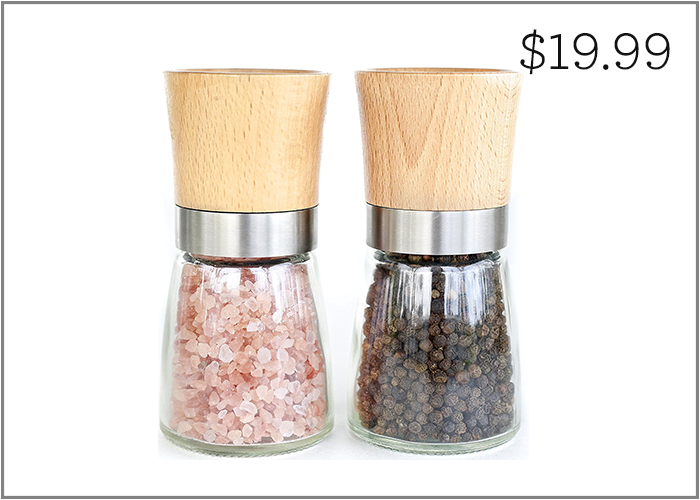 67% off. Oh my, how cute are these little wooden-topped salt and pepper shakers?! They're currently on very deep discount, and they could serve as a great housewarming gift when paired with bottles of nice peppercorns and rock salt. They'll upgrade any at-home cooking situation, and just look cute as hell displayed out on a table.
5. Farberware 14-Piece Triple-Rivet Knife Block Set with Built-In Knife Sharpener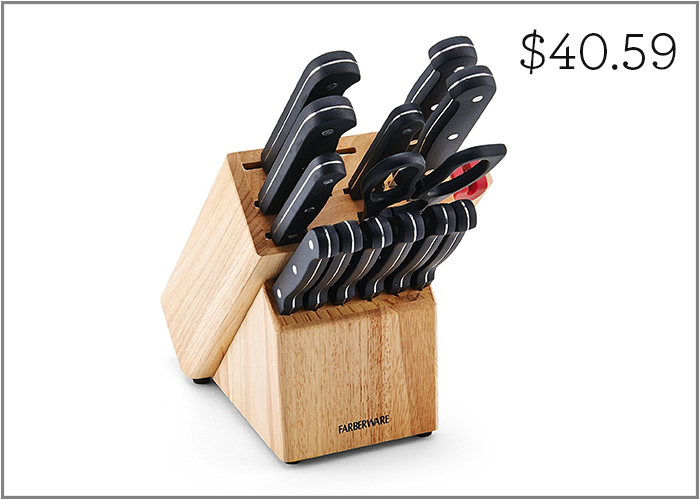 19% off. I've said it before, and I'll say it again — investing in a good knife block set is life changing. Both Chelsea and I did so this year, and it REALLY makes cooking easier and more enjoyable. This one comes with 14 pieces, and will last for years if you take care of them properly. The set also comes with a sharpener to make sure that these babies are performing at their best until the day you decide to let them go and/or sell them.
6. La Croix Sparkling Water, Coconut, 12 oz Can (Pack of 12)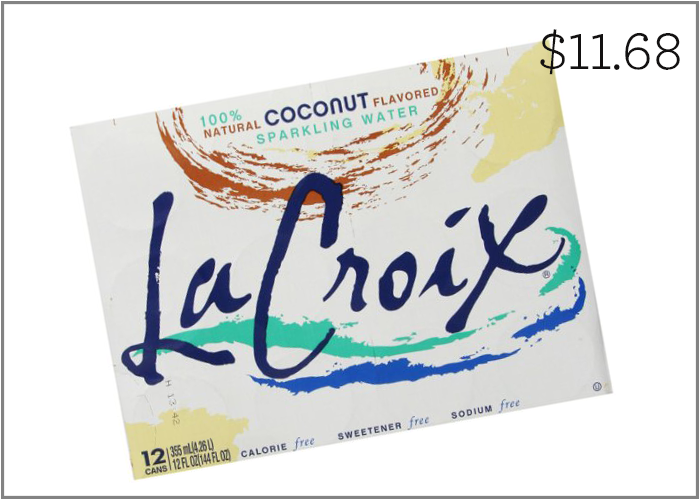 Up to 20% off. Oooof. Who isn't a La Croix fan. So many flavors! So many possibilities for spritzes, cocktails, and drink combinations. I'm partial to the coconut flavor (pictured above), but Amazon has nearly every variety on sale which you can save up to 20% on. Check them all out here.
7. LARABAR Bars-Variety – 9.36 oz – 12 ct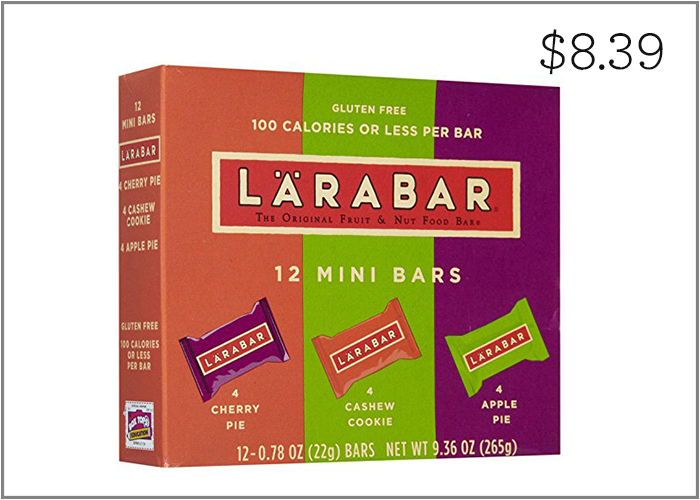 Up to 20% off. I love Larabars (I see you, Cashew Cookie), and I've been eating them for years. I find them to be filling and super tasty, and I really like that they're all-natural and don't contain any scary ingredients. These 100-calorie Larabars are the perfect thing to throw into your gym bag or into your desk at work to snack on when hunger strikes. There are various Larabar products on sale, so feel free to peruse the options that sound most appealing to you!
8. Fnova 60-inch Umbrella , Extra Large Full Size with Teflon Coated 210T Fabric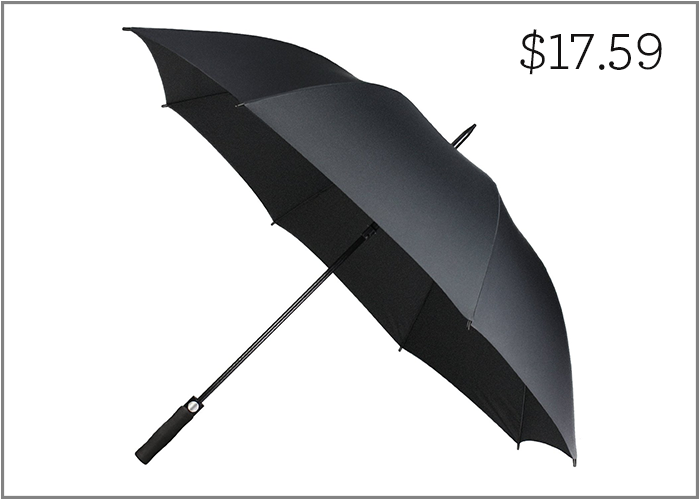 61% off. For this winter season, I invested in a nice umbrella that could withstand the NYC wind and snow. MAN, was that a smart move. If you're looking to upgrade from the puny drugstore variety that inevitably break in a few weeks or months, might I suggest this as a viable option. This lovely and simple umbrella pictured above is big, well-made, and on a steep 61% discount. Grab one nooooow!
9. Clearly Filtered Clean Water Filter Pitcher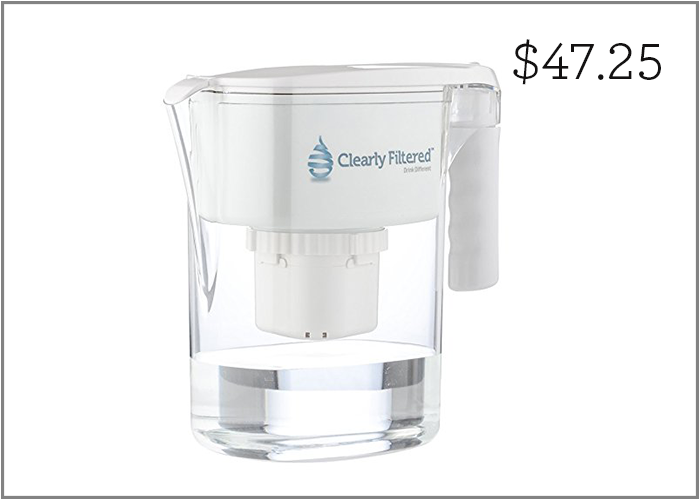 32% off. So, I'm not sure how many people are still buying water bottles to drink in their homes — I HOPE NO ONE SINCE THEY'RE TERRIBLE FOR THE ENVIRONMENT — but, buying a water filter pitcher is a much better alternative. This one does seem pricey, but it's heavy duty and will last for thousands of uses (as long as you change the filter frequently). It's a small and easy way to reduce your plastic consumption and help out the environment, so do it!
10. MRS MEYERS Multi-Surface Concentrate, Geranium, 64 Fluid Ounce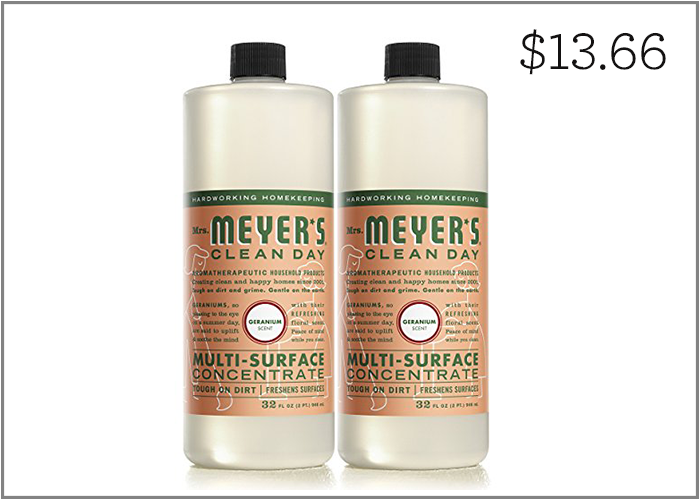 20% with coupon. After trying out a number of different cleaning product options, I have to say, the Mrs. Meyer's brand is my absolute favorite. I find that they work really well (their dish soup is incredible), they all smell wonderful, and the product packaging is pretty #onpoint. There's a 20% off sale going on right now, so if you do buy this stuff, now's a good opportunity to buy some in bulk and store it away for later.