The $250 Purchase That Has Been Essential To My Happiness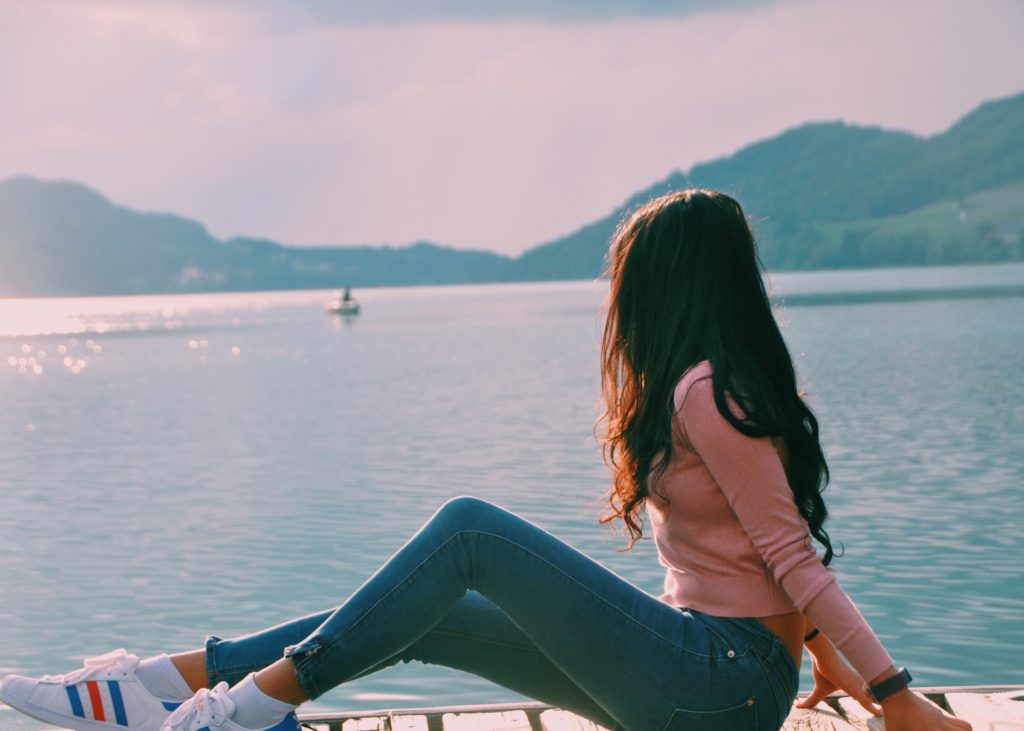 I moved to northeast Ohio in 2013, and I was surprised to discover that the area is very kayakable. The Cuyahoga River runs through Cleveland, Akron, and Cuyahoga Valley National Park, and we're surrounded by paddle-friendly lakes of all sizes. So it wasn't really a surprise when, in 2015, all my friends started buying kayaks. Pretty soon, there was a small fleet of kayaks heading out every weekend.
I didn't jump on the bandwagon at first. It felt impractical and expensive, and I had no idea how I'd manage to store a 10-foot boat in my tiny apartment. So I looked on from afar, trying to ignore my desire to join the fun and relive my childhood summers spent paddling around the little lake near our cabin in northern Minnesota. Then, on Memorial Day of 2016, my friend Stacey was out of town and offered up her kayak for anyone who wanted to borrow it. I spent the afternoon paddling around Portage Lakes with a few friends, feeling so happy I thought I'd burst. Before we returned to dry land, I'd made my decision. I was buying one. I Googled sales on the drive back, begged a friend with a big car to drive me to Dick's, and brought home my very own kayak that same day.
I'd be lying to you if I said that kayak wasn't kind of an impulse purchase. I didn't plan for it, I didn't save up for it, and I had to get pretty creative when it came to storing it. But it's clear to me now that my kayak remains one of my best investments.
It's (sort of) free.
The cheapest kayak rental I've seen in my area is $10-20 per hour, depending on how long you're on the water, and that doesn't include extra fees to borrow life jackets, dry storage, and other accessories. And while of course my kayak was not free, I've had it for over three years. I'm well below $10 per use at this point, and we're often on the water for hours at a time. Plus, my kayak in great shape — I'll use it for at least a few more years, driving that number down even further.
And up-front costs aside, using my kayak is free. None of the lakes and rivers near us have entrance or access fees, so we can put in wherever we want without spending a dime. Of course, many of my friends consider "river beers" a non-optional part of the experience, but picking up a six-pack of cans to toss in a cooler and share with friends over several hours is still cheaper than buying multiple drafts or cocktails at a bar. 
A friend and I were just chatting about this after a paddle the other day: No matter how you slice it, it's hard to imagine a cheaper way to have as much fun as we do while kayaking. 
It makes weekends feel special.
Time stops during a Sunday afternoon paddle. The dirty dishes and bills and piles of laundry waiting for me back home fade away. The fact that I have to be at work again the next day barely registers. I'm not restricted by business hours or rental limits. It's just me, my friends, and the water.
It's one of the few ways I can consistently capture the feeling of being on vacation without even leaving the area. All the essential elements are there: the beautiful views, the wildlife sightings, the lazy meandering on a calm stretch of river, the thrilling adventure of navigating through rapids, the bodily pleasure of hopping into the water for a few minutes to cool off (and occasionally finding something weird buried in the riverbed), the delirious, joyful exhaustion when we finally haul our dripping boats and selves out of the water. The happy high lasts for days. It is truly magical, and I'll gladly hand over that money to feel that way all summer long.
Here's the cost breakdown:
Kayak: $162
You can easily spend hundreds or even thousands of dollars on a kayak, or you can keep it under $100. It depends on the features you want and where you'll be taking your kayak. For me, I just wanted something that could weather some light, occasional rapids and that I could get on and off my cartop rack by myself. I didn't need enough storage for overnight camping, nor did I need anything particularly sleek for racing. I bought my ten-foot Pelican Trailblazer 100 during a 40% off Memorial Day sale and finagled 10% more off the sale price due to some light cosmetic damage, so I got a $300 boat for $162. It suits my needs perfectly, and the lemon yellow color makes me smile every time I see it.
Paddle: $30
Paddles range in price as much as kayaks do. I was on the lookout for something safe and durable that broke down easily to fit in my tiny car. Paddles were also on sale the day I bought my kayak, so I got mine for 40% off the original price of $50. I'm 5'10" with a big wingspan, so I was very lucky to find a paddle on the sale rack that was long enough for me, easily came apart in two pieces, and matched my yellow kayak.
Car-top rack: $20
It still feels like sorcery that all I need to safely rack my 10-foot kayak on my two-door Honda Civic is a $20 kit I got on Amazon. And while I couldn't take this particular setup on a highway, it gets my boat everywhere I want to go, and I can rig it up by myself, which was important given the fact that I was living alone when I first bought it. I'm planning to buy a new car in the next few years and will definitely spring for crossbars on the roof for more secure loading, which will be much more expensive. Until that day comes, my goofy little kit works just fine.
Life jacket: Free
My dad isn't really one to spoil his children, but he never hesitated to bankroll any gear that made it possible for us to share outdoor adventures. We went on a lot of canoe trips together when I was younger, and he gladly mailed my old life jacket to me when I bought my kayak. But life jackets are like everything else on this list: they're available at every budget.
Dry storage: $15
I picked up a cheap waterproof box for stashing my phone, keys, extra sunscreen, and snacks, so they'd be protected in case I flipped my kayak (which hasn't happened yet). Mine is pretty small, but much bigger boxes and bags are available depending on what you need. I also have a plastic waterproof pouch for my phone that hang on a lanyard around my neck for easy access. I got mine as a gift, but they're usually not more than $25 and great for impromptu photo ops.
Registration: $25
In Ohio, it costs $25 to register your kayak for three years. This will vary in every area.
Total: $262
Of course, there are dozens of other accessories available for kayakers. It never hurts to have an extra rope, some carabiners, and maybe a bike lock on hand, or gloves if you're prone to blisters. A few of my friends have pumps and sponges specifically designed to bail water out of their kayaks. And, of course, they would argue that a soft-sided cooler for your river beers is essential.
Kayaking lets me live my best life.
Going for a paddle aligns with many of my priorities: getting outside, spending time with my friends, moving my body. With my kayak, I have the freedom to do all these things whenever I want, and it makes me so happy to feel that I'm really living in alignment with my values anytime I rack up my boat and head out for an afternoon on the river. I didn't fully realize it at the time, but the money I spent on my kayak was a true investment in deep and lasting happiness.
Maggie Olson is a marketing professional living in northeast Ohio. She is a voracious reader, a doting house plant parent, and a hiker/biker/runner/kayaker. She's currently on a mission to cook 30 new things before her 30th birthday. You can or follow her cooking and baking adventures on Instagram at @maggieolson or find her on twitter at @maggiebolson.
Image via Unsplash
Like this story? Follow The Financial Diet on Facebook, Instagram, and Twitter for daily tips and inspiration, and sign up for our email newsletter here.