The 3 Resources That Make Cooking For Myself Feel Easy & Fun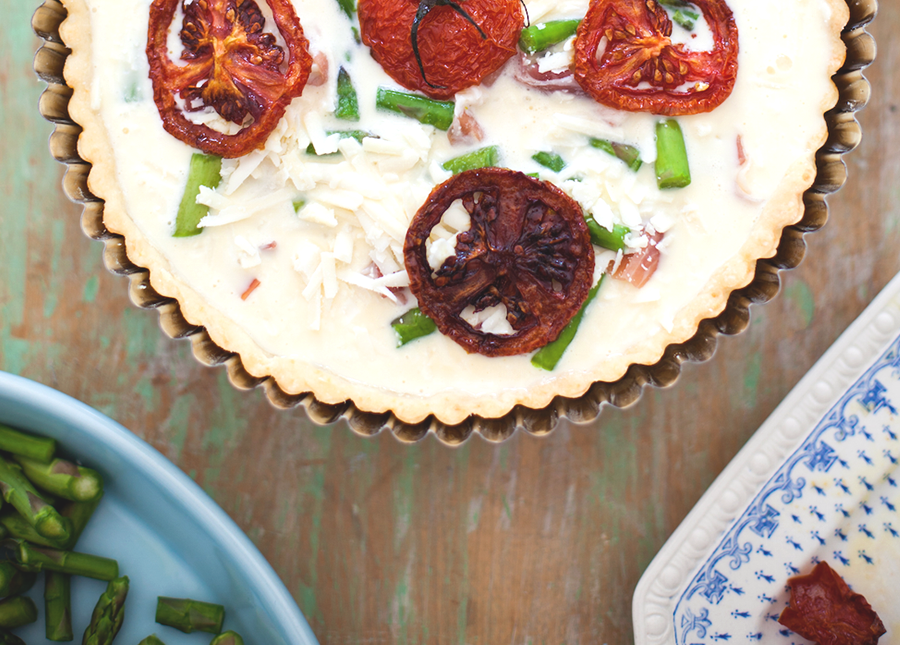 My mother taught me basic kitchen skills and how to cook when I was a child, something I am exceptionally grateful for. Some of my earliest food-related memories involve helping her make dinner or going with her to my grandmother's house to help make giant batches of zucchini bread, strawberry jam, or Christmas candy. I'm grateful that she taught me how to follow a recipe, how to make substitutions, and how to shop for groceries. My life has been much better and easier for all the kitchen skills my mother taught me — except for one, small detail:
She taught me how to cook for a family our size. By the time I was finally more of a help than a hindrance in the kitchen, there were already seven people in our family; by the time I moved out, there were eleven. The bread recipe I took with me to college called for eight cups of flour, our regular batches of chocolate chip cookies easily made four dozen, and I had never seen my mother buy just a single pound of ground beef. (I am excellent at bringing enough food for a potluck or a party, though.)
For some recipes, it was easy to figure out how to scale them down to be more appropriate for myself and roommates, or they made surprisingly good leftovers for the rest of the week. Others were less straightforward or just did not hold up well after multiple days in the fridge or freezer. But as long as I had at least one other roommate, most of my recipes made sense, and most of the new recipes I tried could be finished off by us.
When I finally moved out on my own, though, it got a lot harder. A lot of standard recipes are designed for four to six servings, and when I'm cooking just for myself, that is way too much, especially if the food turns out to be mediocre. Sure, I'll eat something meh for a day or two, but once you're approaching a full week, it feels like an eternity. This year I've been trying to level up my home-cooking game, and I have found myself turning more and more to smaller recipes, recipes that can be scaled down easily, or recipes that make good leftovers. Here are three of my current go-to resources for cooking for just one person:
1. Budget Bytes || Beth Moncel
Budget Bytes is a website, cookbook, and app, though I am strictly a website woman for this one. As its name implies, one of the things that sets Budget Bytes apart is the fact that each recipe comes with a cost breakdown both for the whole recipe and per serving. (Full disclosure: Sometimes I want to pick a fight with Moncel over what she claims her produce costs, and she'll list the cost of just the amount of seasoning she needs in the recipe, which doesn't help if you have to buy a whole bottle of the stuff in the first place.)
The website also allows you to pick how many servings you want to make and will automatically adjust the ingredient list, which is incredibly helpful if you only want to make enough for dinner and lunch the next day. Moncel also includes photos so you can see what the dish should look like at each stage of the recipe. Budget Bytes is great if you've already got your pantry stocked with the basics and are looking to reduce your overall grocery spending.
Some of my current favorite recipes from the site are Easiest Burrito Bowl Meal Prep, Creamy Mushroom Herb Pasta, and Lemony Cucumber Couscous Salad.
2. Dessert for Two || Christina Lane
I was first introduced to Dessert for Two as a website, though I have since bought myself the cookbook of the same name. (There are two additional cookbooks, Comfort and Joy: Cooking for Two and Sweet & Simple: Dessert for Two, which I don't have.) My family's dessert recipes always make far too much food for me to reasonably finish off on my own, so finding recipes that are specifically designed to make fewer than twelve cookies, a bread pan-sized amount of brownies, or just four cupcakes at a time is amazing.
Both the website and the cookbook include lists of recipes that can use leftover egg whites or egg yolks, which is not an uncommon occurrence when baking in such small quantities. The cookbook also has a list of equipment you'll need if you want to make small-batch desserts (a 1/8 teaspoon is crucial, and a ¾ teaspoon is exceptionally helpful). I've bought miniature cake and pie pans, for example, but I had pretty much everything else already.
Of the recipes on the site, some of my favorites are Mini Funfetti Cake and Mini Cheesecakes. Of the recipes that are in the book, I absolute adore Butter Cookies with Sprinkles and Peanut Butter Swirl Brownies.
3. The Complete Cooking for Two Cookbook || America's Test Kitchen
In a reversal from the previous two resources, I was actually gifted the cookbook before I knew there was a site (and I've only ever used the cookbook, as much of the website appears to be behind a paywall). It is a huge book, with 650 recipes, and I'd say it is geared more toward the intermediate or experienced cook. There are some seriously fancy (and complex) recipes in here, and while there are occasional step-by-step photos and instructions for some techniques, others you'll need to already know or will have to look up on your own.
Not all of the recipes have pictures, which is a drawback, but the cookbook more than makes up for it with the wealth of other information it throws in. The cookbook includes everything from what to look for in kitchen equipment to emergency substitutions for ingredients. There are also several helpful sidebars on things like vinegars, cooking wines, sifting flour, grains, whipping egg whites, and more. I'm currently a fan of the Lemon Herb Cod with Crispy Garlic Potatoes, Sautéed Chicken Breasts with Oranges and Feta, and Simple Maple-Pecan Cream Scones.
Cooking for just one person has been a learning experience for me, but these resources have expanded my culinary repertoire. I hope that this list will help those of you with similarly small households find new and exciting recipes without having to make enough food for an army.
Audrey is an editor and writer who spends her free time on young adult books, Korean tv shows, and video games. You can reach her on Twitter or through her website.
Image via Unsplash