The Instagram Accounts You Should Follow, Based On Your Enneagram Type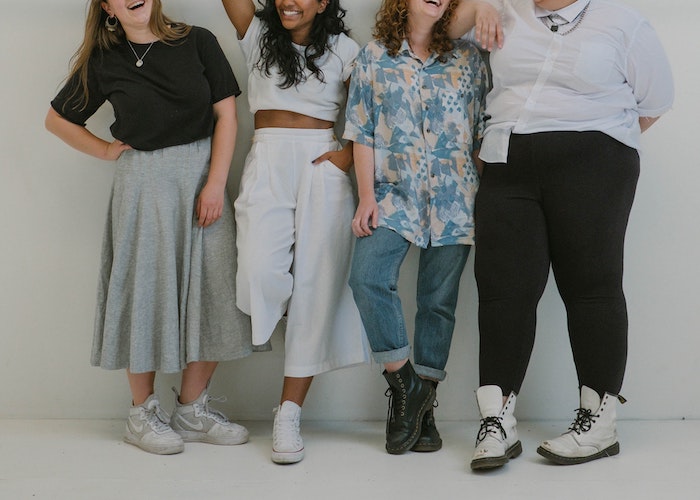 We complain a lot about social media, but so much of that complaining has to do with the accounts we choose to follow. I've written before about how I developed a better relationship with social media by curating my feed and being a little pickier with the people or brands I follow. But the accounts that appeal to you might look a little different, based on your personality.
You may have heard of the concept of "Enneagram types" to categorize personality (it's having a moment, apparently). If you haven't, the Enneagram is a not-very-scientific-but-still-fun system of describing personalities based on how people navigate the world and deal with their emotions. We've written a primer on the concept here, along with tips for dealing with your money, depending on your Enneagram. Like most trendy personality assessments, it shouldn't be taken too seriously, but it is fun to find your Enneagram type, and they often ring true.
With the above in mind, I thought it would be fun to share a few Instagram accounts that appeal to each Enneagram. But honestly, these are great accounts for just about anyone.

Type 1: The Reformer
The Reformer is a perfectionist through-and-through and is likely most anxious about feeling out-of-control during this pandemic. For them, I'd recommend Vanessa Chau. This Instagram account not only has an incredible aesthetic to look at (a must for a Reformer), but it provides quick and easy tips for regaining control of your life. Whether it's advice on what to do when you feel stressed, easy self-care routines at home, or ideas for uncertain times, this Instagram account is sure to make anyone feel calmer and more in control of their life. For the rational Reformer, these tips are the warm and purposeful reminder they need to take care of themselves.
Reformers respect rules (like social distancing!) and need structure. While I fully believe that every Reformer, by now, has a detailed routine in place, I hope this Instagram account can allow them to reflect on how they can best incorporate self-care into their routine. I also recommend She Should Run for the Reformer. This account, which details the stories of women running for electoral office, is sure to be up their alley and inspire them to continue pushing for more. 
Type 2: The Helper
Helpers like to lend a helping hand whenever they can. If you're a helper, you feel most energized when you're giving back to your community or assisting a friend or loved one. Check out the Gurls Talk page and platform. They describe themselves as "an online community for young women to discuss issues such as Education Mental Health Depression," and often post inspiring content that will reinforce your compassionate nature.
I'd also recommend Humans of New York, the ultimate Instagram page for generous, compassionate people. The stories on this page are sure to tug at heartstrings, inspire, and re-focus your thoughts during this difficult time. 
Type 3: The Achiever
The Achiever is success-oriented and pragmatic. Much like the Reformer, they have already adapted to this "new normal." They've made the perfect sourdough loaf, learned a new language, and more. For them, I'd recommend The Fabulous App — the Instagram page of a wellness app — for more ideas on what to do while self-isolating or for self-love challenges to motivate Achievers to make more time for themselves. For this productive Enneagram type, I'd also recommend Liz and Mollie for a few light cartoons that The Achiever will completely relate to.  
Type 4: The Individualist
The Individualist is sensitive, expressive, and can often get stuck in their thoughts. For them, I'd first and foremost recommend Mari Andrew, a thoughtful and creative account that forces me to pause and reflect, much like a Type 4 would do. Additionally, I recommend Rupi Kaur for her inclusive poetry. Type 4s often find a creative outlet on Instagram, so the site is perfect for these Individualists to share their skills and celebrate those of others. 
Type 5: The Investigator
The Investigator is extremely cerebral and deeply perceptive. For them, I'd recommend Imperfect Bosses since this type is prone to be high-strung and intense. The Imperfect Bosses account provides tips on letting go of perfectionism and setting boundaries for yourself, which is especially essential during a pandemic. The Investigator also wants to know about themselves and is extremely self-reflective and self-aware. If you're an Investigator, I'd also recommend Dani DiPirrio, a DC-area artist, to keep your spirits up and find more content to reflect upon. 
Type 6: The Loyalist
The Loyalist is reliable, hard-working, responsible, and trustworthy. These Sixes are courageous champions of themselves and others, which is why they should follow Jessamyn, an incredibly inclusive and confident influencer whose posts provide motivation and inspiration to be oneself, unapologetically. I also recommend Emily's List, an account dedicated to electing women. What I love about Emily's List is that they focus solely on championing women, regardless of their political affiliation, so there's something to love here for any Loyalist. 
Type 7: The Enthusiast
The Enthusiast is always seeking new experiences. Sevens are extroverted, spontaneous, and love to have fun. At their best, they focus their energy on worthwhile goals, often appreciative and spreading joy wherever they go. For them, I'd recommend Career Contessa, a feed focused on helping women to succeed and thrive at work. And to appeal to their fun-loving side during this pandemic, I'd suggest Worry Lines, an uplifting comic that is sure to bring a smile to their face. 
Type 8: The Challenger
The Challenger is self-confident, decisive, and powerful. Eights are often inspiring, using their strengths to uplift others — they are known to be magnanimous. They often feel as if they need to control their environment, however, which is why I recommend they follow Built by Girls, an account that gives them the tools they need to give to others they care about. I also suggest Female Collective, a page with badass mantras that an Eight already lives by and can relate to. 
Type 9: The Peacemaker
Finally, the Peacemaker. Nines are easygoing, reassuring, and agreeable. These are some of the easiest people to get along with and often bring people together and heal conflicts. Since Nines avoid conflict so much, though, I'd recommend they follow UN Women, an account dedicated to highlighting the efforts of women on the frontlines of any issue around the world. For a Nine, this account provides up-to-date and accurate information to allow them to reassure others and also uplift them with the inspirational true stories this account shares.
I'd also suggest author Amber Rae.  Daily, weekly, and monthly journal prompts can instill control, structure, and self-reflection for Peacemakers. These Nines often expend too much energy on others, ensuring that those around them are happy and content. This account will force them to look inward and check in on themselves every so often, too. In fact, that's a good habit for just about all of us right now.
(This post was published April 2020 and has since been updated)
Keertana Anandraj is a recent college grad living in San Francisco. When she isn't conducting international macroeconomic research at her day job, you can find her in the spin room or planning her next adventure.
Image via Unsplash