The Surprising Reason 15% Of Millennials Have Moved Back Home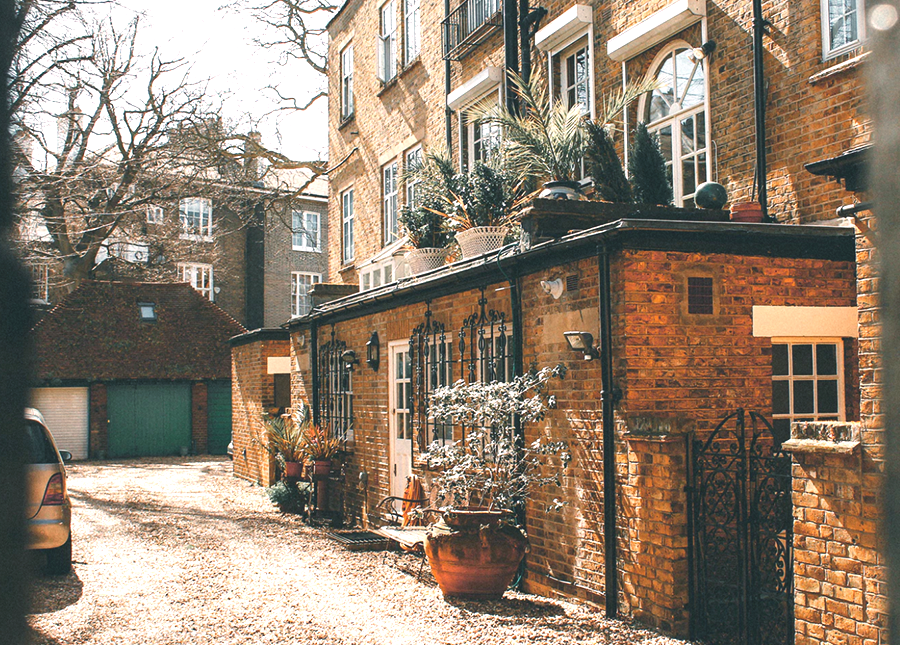 You dream of offices with floor-to-ceiling windows, napping pods, and ping pong tables. You envision your future co-worker friends, all of whom look like they walked straight off the set of The Bold Type, and you imagine accompanying them to happy hour and inviting them to girls' nights at your apartment. You are young, successful, and basically Carrie Bradshaw.
It's fair to say that this is how I pictured my post-graduate life for quite some time. I thought that a glamorous job in the city was my destiny, and I didn't consider any alternatives. But, by the time I was in my last year of college, my mindset changed. I had been living in New York City for the past two years and was beginning to miss small town life back in Connecticut. I still dreamed of working in a fancy office, but had begun to realize that achieving a glamorous professional lifestyle straight out of college wasn't very likely.
Finding a Job
Finding a job in 2017 was not easy. I had a college degree and a significant amount of internship experience, but I was still under-qualified for the majority of jobs I was interested in. According to a recent study, about 61% of full-time entry-level jobs require three or more years of experience. Taking this statistic into account, many recent college graduates are not going to be 100% qualified for the majority of jobs on the market. Moreover, it's not unheard of for college graduates to be denied a job because they are "overqualified."
So, if you can't land a job because you lack experience, or because you have too much experience, what are your options? I suppose you can get an internship, but unless you have a significant amount of savings, it's going to be hard to live off of a small stipend or no money at all. You are going to need to save money, and a smart (but likely non-preferred, or not available) way to do that is to move back home.
Moving Back Home
According to the Pew Research Center, the percentage of young adults living at home has been following a consistent upward trend — 15% of those in the 25-to-35 range were living with their parent(s) in 2016, compared to just 10% of those in the same range in 2000. While some may attribute this rising trend to a lack of job availability, this appears to not be the case. Unemployment rates among older young adults have actually decreased from 10.1% in 2010 to 5.1% in 2016. Instead, it seems more likely that lower pay is the cause of more young adults moving back into their childhood bedrooms.
I'm fortunate enough to have gotten a full-time job that pays more than minimum wage shortly after graduating college, but not all of my fellow graduates have been as lucky. Several jobs I applied to since graduating college offered me only around $12 to $15 an hour, which is not a livable income for many people, especially those who live in a city. On average, a studio apartment in Manhattan costs around $2,947 per month — pretty unrealistic for a new college graduate. But even the cost to live in a smaller city can be steep; in Hartford, Connecticut the average rent for an apartment is $1,178 per month.
What Can We Do?
Despite the challenges of landing a job after college and making enough money to be independent, there are several suggestions you can adopt to help move past these obstacles.
Apply anyway. Just because a job says you need three or more years of experience doesn't mean that the job recruiter won't consider applicants with less experience. Don't shy away from applying for a job because the job description makes you feel underqualified — many companies are willing to train the right candidate.

Start a side hustle. While the first job you get out of college may not be the job you were expecting, you can still work towards your career goals by taking on a

side hustle

. You can try anything from tutoring to helping manage a local business' social media. Side gigs are a great way to make some extra money and gain professional experience.

Move to a place with a lower cost of living. Moving to a new place does take an amount of sacrifice — but the benefits could certainly outweigh the cons. For instance, it may allow you to live on your own, have a larger apartment, and the freedom to spend more money on leisure activities such as going to restaurants, shopping, and travel.

Continue your education online. The internet is full of opportunities for online learning. Don't stop furthering your education just because you finished college — continue to learn and build up your skill set. By learning new things, you may become qualified for more employment opportunities.
Kelly is a writer and content creator. She is the author and founder of The Inspiration Compass, a blog about personal inspiration and advice on how to live an inspired life.
Image via Unsplash