Transitioning From College To "Yo-Pro" Life: 10 Affordable Ways To Upgrade Your Living Space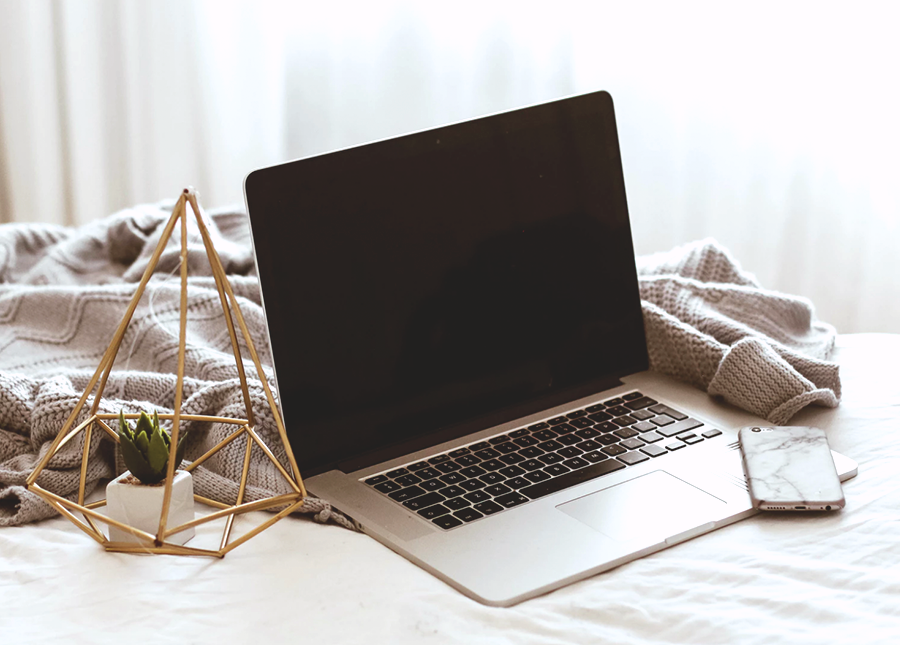 There's a point in most every 20-something's life when you graduate from college and transition into the likings of a "yo-pro" (young professional) life. While college was a memorable time of back-to-back apartments filled with hand-me-down furniture and bare-bones essentials, graduation (eventually) follows with growing out of this simple aesthetic as you begin to take yourself more seriously.
It's easy to feel like properly dressing your first "adult" home won't come without dropping uncomfortable amounts of money. On the contrary, there are tons of great and affordable ways to upgrade your living space as you transition into the next chapter of your life.
I grew up in a household where quality always surpassed quantity, and curating a beautiful living space came with an even blend of patience and dedication. Thanks to my mother, I've acutely refined my skills when it comes to balancing my home with big-ticket items and serious bargain finds. My friends think my bargain-hunting skills are magic, but really, it's not so difficult. Filling a space with things you love is easy, rewarding, and can 100% be done without breaking the bank. The first step is simply recognizing what's worth dropping those big bucks on versus where you can save big-time. One bachelor's degree and six living spaces later, here are my tried-and-true practices to share with you.
1. SPEND ON: YOUR FIRST NICE COUCH
The living room is the epicenter of your living space, making the couch the epicenter of your living room. Inevitably, there will rarely be a chance to score a wild deal on that giant, fluffy sectional you've been coveting from West Elm for so long. So, start planning for that big purchase. Do extensive window shopping before deciding on a design. A wonderful aspect of big furniture stores is they offer payment plans for customers — take advantage!
2. SAVE ON: HOME DECOR
It's easy to visualize exactly what you want when it comes to the big ticket items, but give yourself the creative (and financial) space to pick up the smaller things along the way as they fall into your lap: picture frames, pots for plants, throw pillows, decorative pieces, vases, side tables, old chests… the list goes on. If you have yet to venture into a Goodwill (or your local equivalent), there is no better time than now. Walk in with zero expectations for what you want. More often than not, you'll be amazed with what you find.
Also, if you can haul it yourself, estate sales and Craigslist (and even nextdoor.com) are good places to search for nice pieces aside from thrift stores. Look for solid wood construction. Don't let minor flaws such as scratches deter you as those can be easily fixed, or used as-is for character.
3. SPEND ON: A TV MOUNT
One really nice TV mount will last you a lifetime. Pick one that will stay relevant as your televisions change over time; the more weight it supports, the better.
4. SAVE ON: THE ACTUAL TV
A little persistence on Craigslist goes a long way. While there's nothing wrong with buying a new TV, you'd be amazed what you can score by simply (and persistently) checking CL listings three or four times a day for a few weeks in a row. 
5. SPEND ON: NICE SPEAKERS
There's no better feeling than filling your home with quality sound, whether that means a full-on sound system, a sound bar, or simply a nice portable speaker. Don't cut corners; I've tried buying used or "refurbished" in the past, and it was never worth the small amount I saved in the process. On the flip side, I've had great luck with all new JBL products over the years — they offer a wide variety for all price points and stand behind their excellent warranties.
6. SAVE ON: AREA RUGS
Beautiful, high-quality Persian and Turkish rugs will run you thousands of dollars. However! If you've got a little fight in you, brush up on your eBay skills and cut those costs down to one-tenth or below the original price tag. It's worth the bidding war — a nice rug will last you a literal lifetime.
7. SPEND ON: THE ESSENTIAL KITCHEN WARES
Nothing makes you feel more adult than having matching pots + pans, identical cutlery, and a nice knife set. It's a small investment that makes a world of difference when assessing the aesthetics of your kitchen. (I'm in love with my matching 12-piece cookware set — highly recommend.)
8. SAVE ON: KITCHEN + DINING ACCESSORIES
This has always been my favorite area to shop for. Bargains abound when it comes to kitchen and dining goods: thrift stores have no shortage of beautiful plate sets, bowls, glasses, and mugs. This is also a great time to crafty with mixing and matching.
9. SPEND (BUT ALSO SAVE) ON: YOUR MATTRESS
Casper and Purple have become household names in recent days (and out of nowhere, so suddenly…). A purchase from either company will likely push you well above the $1,000 mark. What so many people don't know about are the amazing alternatives to these brands for a quarter of the cost. Thanks to my "off-brand" mattress, I look forward to crawling into bed every night (with childlike glee, might I add).
10. SAVE ON: BEDDING
Once again, your local thrift stores might just blow you away with their array of hidden treasures. I've walked out of my favorite bargain haunts with king-size blankets, gorgeous hand-crocheted afghans, vintage Mexican blankets, and lovely floral sheets. One powerful wash makes anything used feel new again. However, if this seems a little too close for comfort, another option is IKEA's bedding selection. Their patterns are fun and their selection is nowhere close to breaking the bank. (You can also find a limited selection of their products on Amazon!) If you're looking to up your bedding game and have your eye on high thread-count sheets, hold out for Black Friday and Cyber Monday deals.
Image via Unsplash