Welcome To TFD's Weekly Super-Sale Roundup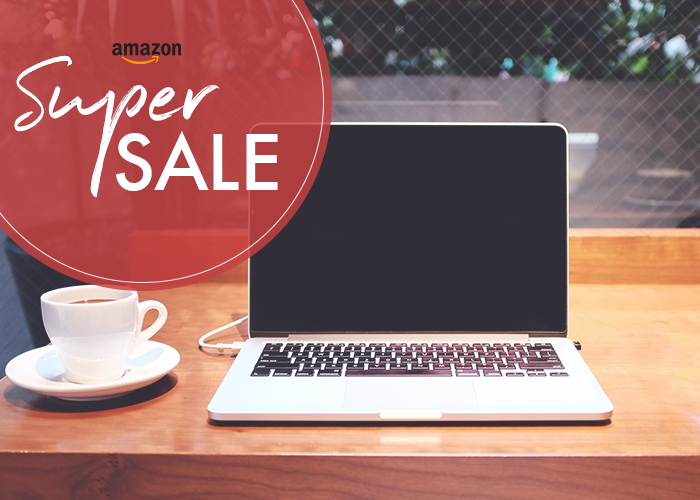 This is our now-weekly roundup of awesome, useful products currently at a big discount on Amazon. From the bigger investment items your home needs to the things that are nice to have (like an upgraded milk frother for your home coffee game), we'll be letting you know when the stuff you've been wanting anyway has gone on sale (sometimes up to 80% off) so you can get the best deal possible!
1. GDEALER String Lights Copper Wire 50ft 150LED Starry Fairy String Lights Dimmable Rope Lights Remote Control Copper Wire String Lights for Home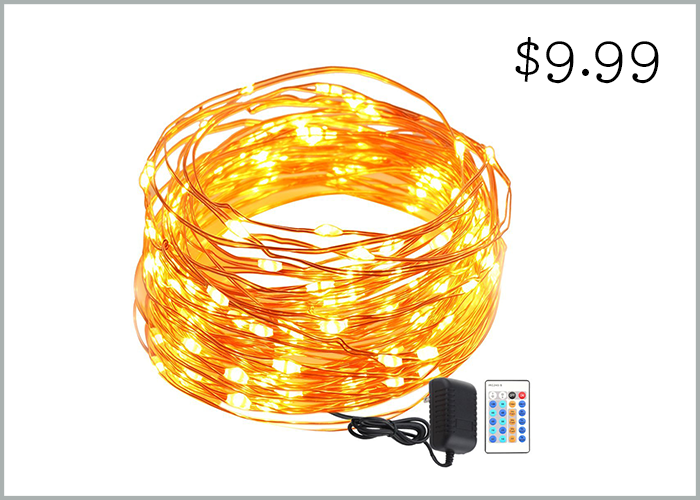 66% off. Chelsea actually has a similar set of these strung up along her bar cart, and it looks SO charming and sweet. The soft amber glow of these fairy lights warm up any space and really provide a beautiful and festive glow that upgrades your home for very little $$$.
2. Cymas 8-Cup Stainless Steel French Press, Double Wall Coffee French Press, Tea Coffee Maker 34 OZ
35% off. I made the mistake of buying a trendy coffee press when I first moved into my apartment, and the thing doesn't work well. This one however, is very highly rated. This double wall stainless steel french press is a workhorse, gets tons of stellar ratings (that are close-to-perfect), and it's chic as hell looking. Plus, it's a great neutral kitchen appliance that goes with everything and holds up well.
3. Pre-Seasoned Cast-Iron Skillet, 10.25 inch – Utopia Kitchen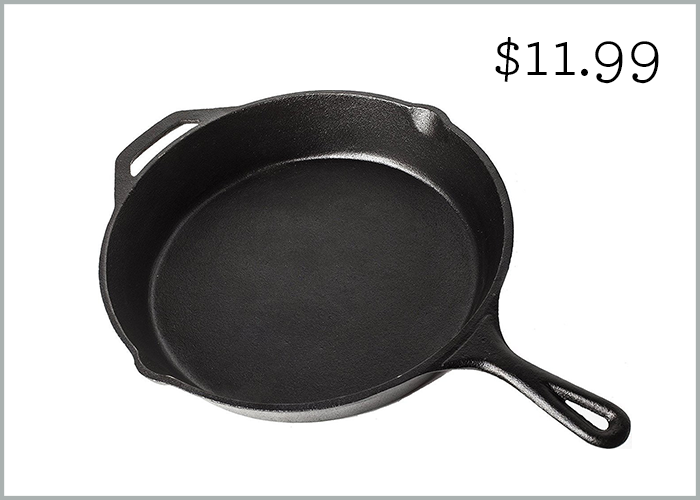 70% off. If you're looking for high-quality beautiful kitchenware, may I suggest one of these. Cast Iron pans are things of beauty; I have one, and I give it a little extra love by regularly treating it with oil, but it's well worth the bit of care it needs.
4. TaoTronics Active Noise Cancelling Headphones, Wired Earphones In Ear Corded Earbuds with 15 Hours Playtime and Built-in Microphone (Noise Reduction, Aluminum Alloy Construction, Gold-plated Jack)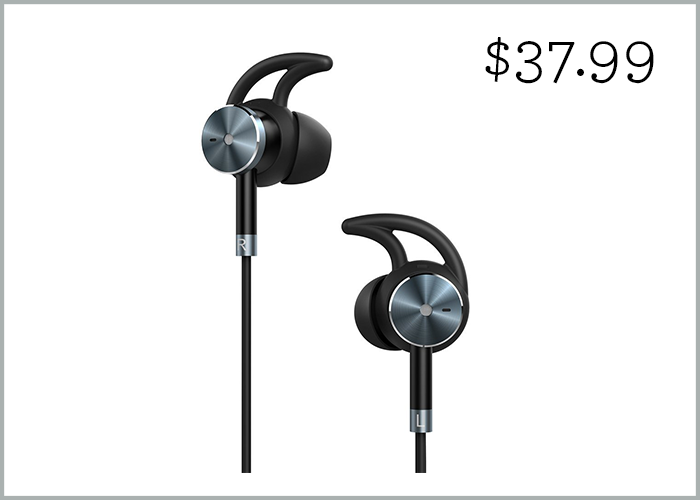 17% off. I've been in the market for some solid ear bud bluetooth headphones to wear to the gym after I nearly tripped over the cord on my old ones (and nearly broke my neck on the treadmill). These ones get very high reviews and are on a pretty solid discount today, but they won't be around for long so grab 'em now!
5. Essential Oils Set of Premium 6 from Majestic Pure, Therapeutic Grade Aromatherapy Oil Gift Set – 10 ml – Lavender, Frankincense, Peppermint, Lemon, Tea Tree & Rosemary Oils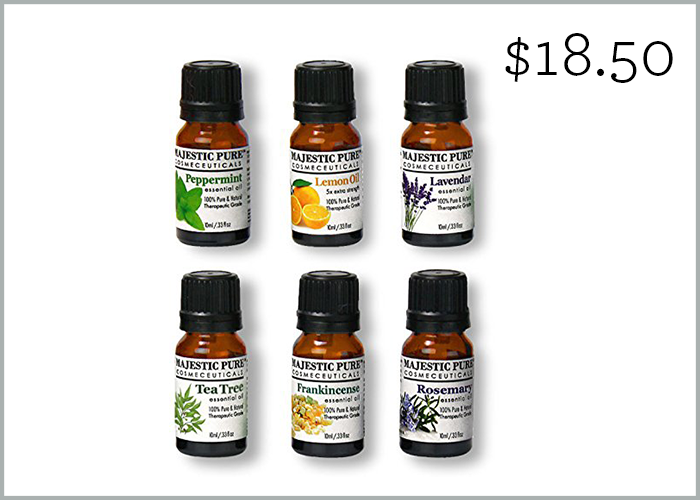 46% off. I've been feeling particularly stressed out these past couple of days, and essential oils are one of those therapeutic things like feel like a tiny luxury when I use them after a bath or shower. This set comes with a few scents like lavender and lemongrass (my personal fav).
6. Shark Navigator Lift-Away Professional with Dust-Away & 2 Microfiber Pads (NV356E)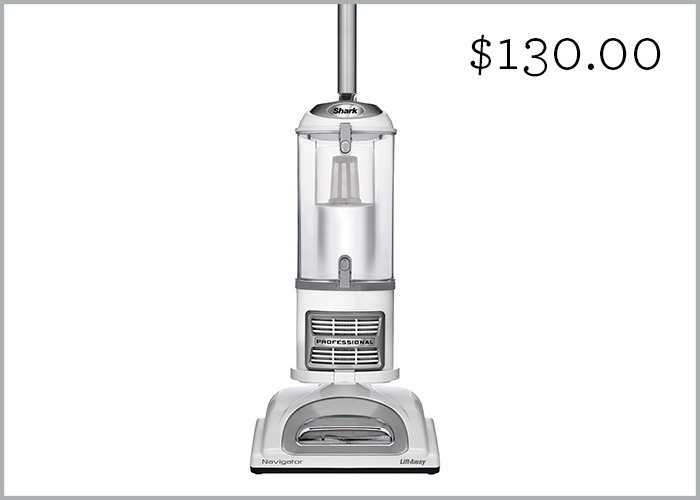 48% off. Yeah, I know vacuums seem super boring and unsexy, but having one for my apartment is MY FAVORITE THING. Seriously, out of all the things I bought when I moved into my own place, a vacuum was one of the most useful and practical items — it makes weekend cleaning quick and easy. Since my apartment is so small, dust and dirt accumulates very quickly in the corners of our bedroom, living room, and kitchen. We had to make a conscious decision to store it where it's taking up precious space, but it's 100% worth it. This baby is nearly half off AND it's a #1 best seller in the upright vacuum category. Yes, $130 is still an investments, but if you're looking to make one grab this now!
7. Domestic Corner – Martinique Automatic Milk Frother and Heater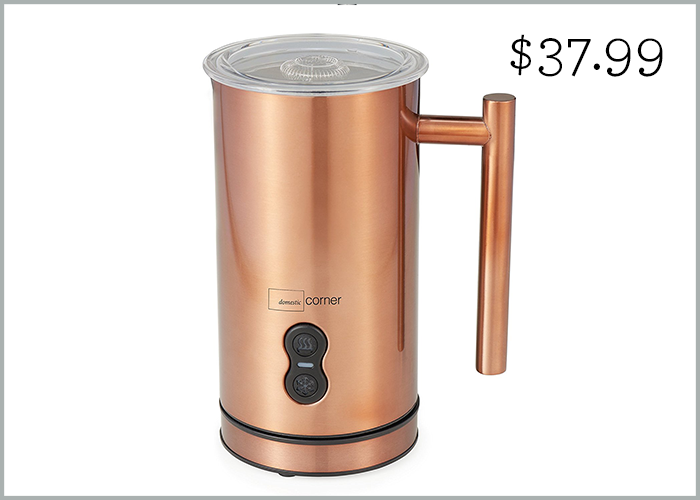 24% off. Having a milk frother is a simple way to upgrade your at-home coffee situation. It really achieves that perfectly creamy texture in your coffee, which you'd normally associate with your local coffee shop. This guys comes in a lovely copper color, and is available for Prime free shipping. Score.
8. Food & Wine
 Magazine subscription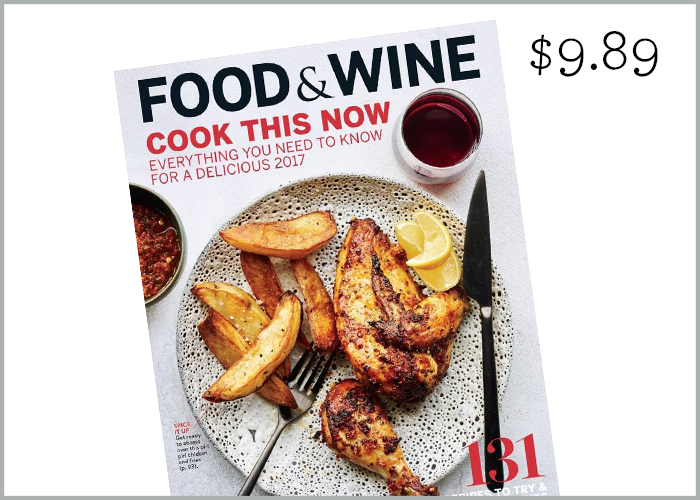 86% off. Who doesn't love to flip through beautifully designed and photographed recipes found in the pages of Food & Wine?? It makes me feel like an instant #puttogether adult. They have such lovely recipe and content and with today's sale, you can get a year subscription for pennies pretty much — $9.98 to be exact. Amazon is offering discounted subscriptions on a ton of magazine, and you can navigate over to this page to check some of them out.
9. Bluetooth Speakers, TaoTronics Stereo 20W Wireless Portable Speaker (Dual 10W Drivers, Dual Passive Subwoofers, Strong Bass, Aluminum-Alloy, Bluetooth 4.0, Built-in Microphone)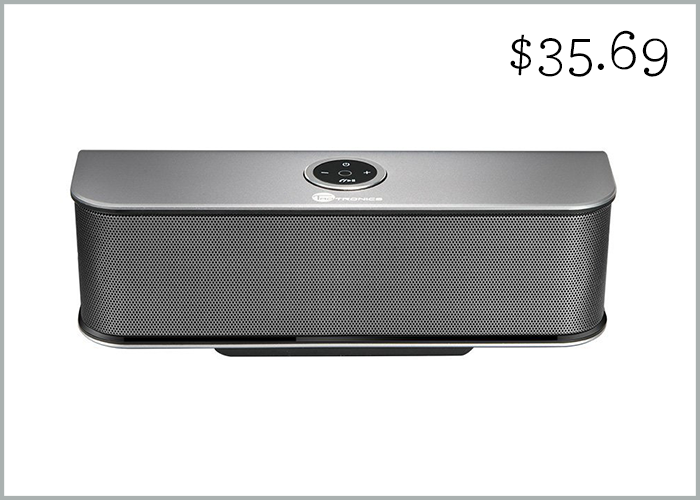 41% off. For a long time, I had a clunky stereo in my room that came with a ton of wires that went all over the place and looked incredibly messy. Once I got rid of it, I was too lazy and cheap to pick up a replacement stereo to listen to music. In the interim, I just used my computer speakers to play music, which sounded tingy and generally not great. When I finally made the jump into bluetooth-wireless-speaker world, my life change because they r o c k . If you're in the market for a new speaker, I suggest checking out the one above. It's on super sale, and the model gets solid ratings.
10. VAV 1000W Mini Ceramic Hair Dryer, Blue
65% off. Hot damn, this cute little hair dryer is on super sale, it's portable and perfect for travel, and comes in a very chic shade of blue with a matching case. If you travel for frequently for work, investing in something like a good hair dryer to take with you on the go is something that will enormously improve your life. Having a good hair dryer is something that I've come to appreciate as a I get older. (I used to buy crappy versions of hair dryers and straighteners until I realize that they were ruining my hair.) If you're in the market for one of these babies, this could be a good option for a very reasonable price.
11. Electric Manicure and Pedicure Set 8-in-1 Nail Care system Nail Drill Nail Buffer Polisher for Salon-quality Grooming of Hands and Feet to Easily File, Buff and Shine Fingernails Toenails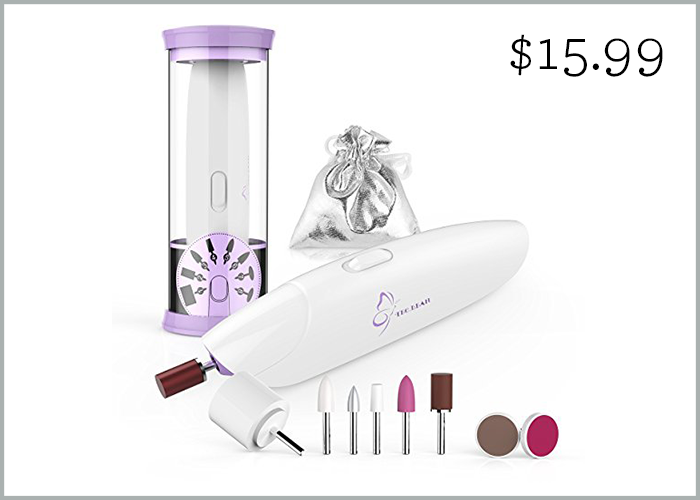 38% off. I don't think i'm alone in the pursuit of the perfect at-home manicure. I'm always reading tips for how to give yourself a more even, clean, and long-lasting manicure, so I never have to strep foot in a salon again. (Not that I even do all that often…maybe once every OTHER month.) Anyway, this neat little 8-in-1 kit is a helpful way to shape and treat your nails to get an even more professional-looking manicure in the comfort of your own home
Image via Unsplash