What Is & Isn't Worth Your Money At ULTA This Holiday Season — As Told By A Former Store Manager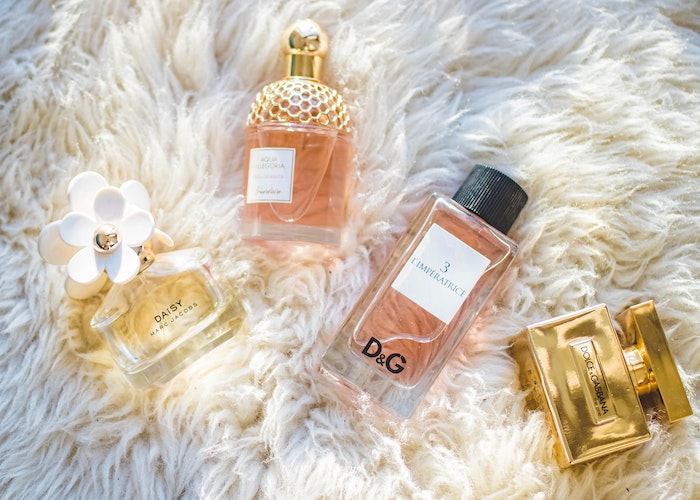 A glittering utopia of impulse buys, captivating packaging, and the thought that your life could be that much better if you had just one more lipstick. 
Shopping at Ulta during the holidays can be a dangerous game to play. Everything is covered in glitter, decked in adorable holiday packaging, and labeled "Limited Edition!" If you're at all like me (a mix of beauty enthusiast and bargain hunter, with a dash of anxiety for good measure), it's easy to feel overwhelmed by the options or feel compelled to buy every pretty package you see. The mesmerizing siren's call of sparkly capitalism is hard to resist, I know. However, this is a great time of year to try out higher-end items you wouldn't normally purchase for yourself, or to repurchase your old favorites. But it can be hard to sift through and find a deal that's really worth it without a little preparation. 
In a past life (that now feels very far away), I worked as a manager at Ulta. I survived two holiday seasons and have been able to test out and try many of their festive offerings. Now I can confidently declare what, generally, is worth your money, and what's pretty much not. Ulta is fairly predictable and consistent in its holiday collections and gift sets. Each year, I've noticed the same good and not-so-good value buys. So let's take a look!
Not Worth It: Limited Edition Holiday Palettes
If you've walked inside any Ulta after November 1st, you've likely seen the annual Very Sparkly and Cute Holiday PalettesTM available from brands like Tarte and Too Faced. Each year, prestige brands of cosmetics will release extravagantly designed palettes in various festive shapes (think gingerbread men, snowflakes, big ornaments, etc.), each with a selection of eyeshadows, blushes, highlights, and more. While these are a sight to see, my personal experience has generally been that these limited-edition palettes are not the same quality as the permanent items in their collections. More focus certainly goes into the exterior design and packaging than the formulation of what's inside. Eyeshadows tend to be chalky, highlighters dull, and bronzers with little pay-off in terms of pigmentation. 
If you're looking to genuinely add nice products to your own makeup collection or gift a quality palette to a friend or family member, you are likely better off just purchasing a solidly-reviewed and well-loved item from a brand's permanent collection. Sometimes brands will come out with holiday versions of their beloved favorites — the same formula as always but in that sparkly holiday packaging. These are usually fine purchases, as the quality doesn't diminish. But while a couple of the limited-edition holiday palettes may be gems, I'm not convinced that it's worth the risk of buying one only to regret not getting a better palette from the permanent collection.
Worth It: Bundles of Already Well-Loved Items
If you're dedicated to the idea of purchasing a holiday set from a prestige beauty brand, a great value is going to be bundled items from a brand's permanent collection. For example, mascara bundles are usually great! You tend to get more product than usual for a better price, and the products are the same great quality as they are during any other time of year, like this Lancôme mascara set. (Check the Lancome site if it's sold out on Ulta.) A single Hypnôse mascara costs $27.50, but for $35, you can snag a full-size mascara and primer and mini makeup remover with it. All those items individually would rack up to a whopping $68. NARS makes a similar value set, where you get a full-sized mascara and a mini size for only the cost of the original. In the past, I've seen similar sets that include full-sized mascara and eyeliner for the price of just the mascara. The types of sets worth your time (and money) are the ones where you can snag a great item at regular price and get a travel-size or extra one for the road at little or no additional cost to you. These are especially worthwhile if it's a product or brand you already like and would purchase regardless.
Not Worth It: Lackluster Bath Products
Specifically, Ulta's offerings of bath bomb sets, sparkly fizzers and the like. Around this time of year, many brands will offer bath products in charming, festive shapes and pretty colors. Cute as they look, these won't perform at the level of something like a Lush bath bomb if that's what you're hoping for. They don't have the same mesmerizing movement and captivating color. 
I've used many of these and been disappointed by them all. They're a bit of a dud in the water – not much color, faint scent, and minimal fizzing. Were they significantly cheaper than Lush products, it may not be such a bad deal, but really, ranging from $4 to $8 per bath item, it's not that much cheaper than just buying from Lush. Something being cheaper than its counterpart doesn't make it a dupe. It should perform at a similar or comparable level, and these generally don't! You aren't saving money buying a product if you don't enjoy it or it doesn't perform as well. If you're looking for bath products outside of Lush at a comparable performance (and you like to support small businesses), you can find amazing bath products from DollyMoo or Witchy Baby Soap. 
Worth It: Skincare Sets
Ulta is a sea of skincare bundles and gift sets during the month of December and, in my experience, they're pretty good deals! Take this First Aid Beauty set of Ultra Repair Creams. You save $4 buying this set compared to buying the items individually. This product is a personal favorite of mine because just a little goes a long way. You're not only saving money, but you also don't need to restock for a wildly long time. 
Skincare sets are a great way to sample multiple products without committing to any full sizes. Likewise, you'll be saving some money even on multiple full sizes by getting them in a bundle. If there's a product you already know you love, it's worth it to search around to see if you can find it in a set. It not only saves you some money, but you'll be able to try other offerings within the brand's line you may not have gotten otherwise. 
Not all sets will be a deal, though! Always compare the price of the bundled items to the price of the individuals to assess if you're really getting a deal.
Not Worth It: Huge Beauty Boxes (such as this)
Each year, Ulta releases a giant box of eyeshadows, blushes, bronzers and more in a similar setup: a multi-tiered box of products that usually opens up like a lotus flower to reveal all the makeup that can be easily boxed back up. All the products inside are Ulta brand formulas and are nothing truly special to speak of. It's usually pretty cheap, but that's where the positives stop. 
For a younger person who wants their first makeup set, this is a good buy. However, for an adult in your life who's either a full-on beauty enthusiast or a newcomer to beauty products, this is less than ideal. For the well-read beauty enthusiast, these formulas will fall flat compared to items already in their collection. For those less familiar with makeup, the difficulty of working with the formulation of these items will likely frustrate them and may diminish their desire to use the makeup you gifted them. Even experienced makeup users will struggle to make a bad product look good! If it's a struggle for them, imagine the struggle of a friend who knows little about makeup. 
Worth It: Fragrance
Traditionally, fragrance has been excluded from coupons, but in recent years, Ulta has started releasing the occasional 20% off coupon that includes fragrance as an eligible item. This is the prime time to purchase a fragrance at Ulta. Not just because you can use the coupon but because you can stack points on top of it for further discounts, and there's almost always a gift during the holidays on all fragrance purchases. Sometimes it's a tote bag, a bathrobe, or candles. It's usually something in the genre of "Moms Love This Stuff," making it a great way to build a nice gift bag for someone or just save money on your favorite perfume that you wouldn't normally splurge on. Personally, this is pretty much the only time of year I buy perfume. 
Also worth it: Rollerball and purse spray sets! Any other time of year, rollerballs aren't a great deal. It's a considerably smaller amount of product without a considerably smaller price tag. Rollerballs can range anywhere from $15 – $30 depending on the brand, but considering the amount of product you get (usually only 0.20 oz – 0.35 oz of perfume vs 1.7 oz in a full size), it's a pretty bad deal. The only perk is it being travel-sized. However, during the holidays, you'll see a lot of gift sets that come with multiple minis from brands like Marc Jacobs and Lancôme. With these you can buy three minis in the $40 range, a significantly better deal if you're dedicated to having travel-sized perfumes. There are also many full-sized perfumes that include a travel-size perfume alongside it, making for a far better price than buying each separately, such as this Tom Ford Black Orchid set, which sells for the price of the full-size perfume alone. If there's a perfume you love, this is a deal you may not want to overlook.
Not Worth It: Cozy, Festive Socks
For reasons I have yet to understand, Ulta likes to sell fluffy, cozy socks and slippers during the holidays. You'll find them in baskets, shelves, and endless endcaps while you shop. There's just something about their fuzzy appearance will draw you in. Do not fall prey to the allure of these socks! I've purchased plenty, and they all end up the same way: dingy, matted fluff that's hard to clean and never looks the same after you wash them. You get a couple good wears out of them, but they reach a point of no return very, very quickly. The lifespan of these socks and slippers is shorter than a fruit fly's, and with a price tag hovering at $10-15 per pair, you won't be getting much wear for your buck. 
Not Worth It: Being Persuaded by Fancy Displays
This isn't a product, but it's just as important. Let's talk about the physical setup of Ulta (or any retail store). Just because an item or brand has a fancy display in the middle of the store that doesn't mean it's the greatest product or brand available, nor the most popular. Every single brand in a retail store is paying for the specific location of its products in that space. Its main display in the store and any additional locations (like special endcaps or other showy display cases) were paid for by the brand and placed there, so you're more likely to see and purchase it. Just as brands will pay for billboards, magazine ads, and digital campaigns, they also pay for endcaps and displays inside of stores. Don't feel like you're missing out on something spectacular if you see a product on a special display. It's not necessarily the most popular, frequently bought, or well-reviewed product. 
All that to say, there are definitely deals to be had if you sift through the myriad of products at Ulta. I want to assure you, however, that it's fine to buy something just because you like the packaging or think the product is cute. Some of us are collectors and like to buy the holiday palettes each year. or really enjoy those fluffy socks despite their two-wear lifespan. There isn't anything wrong with that. But if you're looking for an actually-good deal, you should now be able to find them in amongst the Very Sparkly and Cute offers at Ulta.
(This story was originally published December 2019)
Amber is a nonprofit professional working with students who are interested in philanthropy. She loves art history, dabbling in beauty and skincare, cats and crafting. You can find her @spicyamburrito on Twitter and Instagram.