An Easy Checklist For Deciding If You Should Cancel Your Plans Because of Coronavirus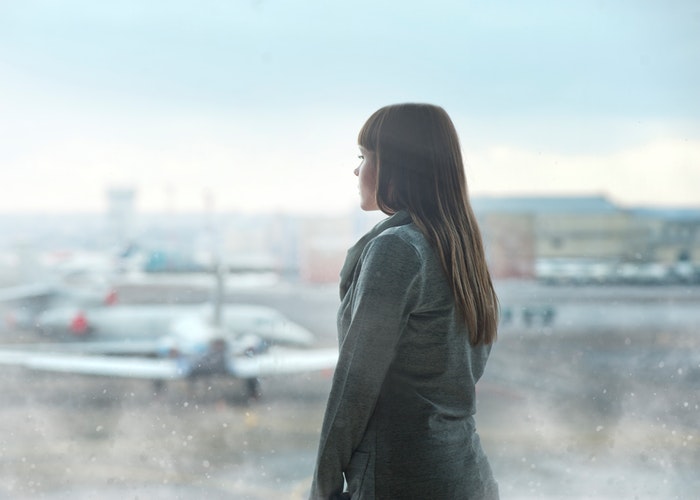 With the unpredictability of COVID-19 (coronavirus), many travelers are wondering what to do about their upcoming travel plans. Should you cancel your domestic trip? What about your trip abroad? The answer varies depending on the destination, but the Center for Disease Control (CDC) has a map of warnings here, where you can look up your travel country and see what specific precautions they recommend. In the meantime, here's a quick checklist for deciding what to do about your travel plans amid coronavirus.
1. Weigh your travel location's risk factors.
Refer to the CDC's live alerts and recommendations for your destination and any other destinations you may have layovers in. According to the CDC guidelines, Iran and China are currently closed to foreign nationals because of the widespread and ongoing transmission. The CDC recommends all travelers avoid nonessential travel to Italy and South Korea and recommends that at-risk travelers, "older adults or those who have chronic medical conditions," avoid travel to Japan at this time.
2. Consider your risk tolerance.
For a healthy young adult, the joy of a planned trip to San Antonio may outweigh the risk of encountering coronavirus at a crowded location like an airport. Think about your risk tolerance in terms of your health concerns and the health concerns of people you see frequently, like partners or parents, and consult a medical professional with your plans. Those with chronic medical conditions, such as diabetes, asthma, and arthritis, are at a higher risk of getting very ill from coronavirus.
3. Find out how your travel could impact your job.
In the wake of coronavirus, there has been a flurry of workplaces banning nonessential travel. However, work policies can also impact your personal vacation plans. If you plan to travel to an impacted country, your workplace may ask you to work remotely for the following weeks to prevent any potential spread of coronavirus. Get in touch with your HR team to see how your personal travel may impact your role, too.
4. Confirm your airline's cancellation policy.
The good news is, if you have travel planned during this challenging time, you may be able to change, or even cancel, your flight for free. Below is a quick summary of the policies of major airlines. However, please note that these policies are frequently changing as coronavirus progresses, so we recommend going to the airline website directly for the most up-to-date information.
Keep in mind, many of these cancellation policies only allow for a one-time change, so be sure to book it as far out as you feel comfortable with. Again, with the situation being so unpredictable, you don't want to switch your flight to next week only to cancel it again.
If you do choose to follow through with your travel plans, here's something that might make you feel better: Many airlines have improved their cleaning routines. For example, precautionary measures include disinfecting silverware before washing and disinfecting planes by fogging between flights. Airports are also increasing screening measures and adding more hand sanitizer stations for visitor safety. Moreso, major events like SXSW were canceled in order to help limit exposure on a global level. Regardless, be sure to wash your hands regularly and stay home if you are sick to help protect yourself and others. 
Simplicity Bryan is deeply entrenched in the worlds of self-help, gratitude, personal finance, and organization. She's happiest paddleboarding with her pup and storytelling with a purpose. You can follow her here.
Image via Pexels
Like this story? Follow The Financial Diet on Facebook, Instagram, and Twitter for daily tips and inspiration, and sign up for our email newsletter here.