10 Tricks for Turning Basics Into Officewear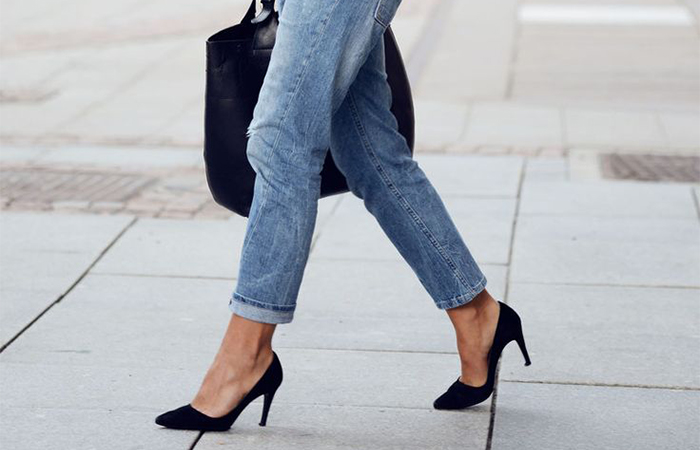 There was point in college where I was so desperately lazy as I was getting dressed for class  in the morning that I would literally wake up wearing a black knit long sleeved top and black leggings and seriously consider how I could make an outfit out of at least one of those articles of clothing still on. Yikes, I know. As I've gotten older, I've found myself enjoying the process of getting dressed up every day for work. I find genuine enjoyment in creating different combinations of clothes with utilizing only a few staples items.
I don't go shopping often, and instead prefer to take basics and dress them up or down with slightly trendier items that I'll pick up on occasion such as a floral blazer, leopard flats, a statement necklace or patterned pants. Below are 10 examples of basics items that you most likely have in your closet, and what to pair them with to make them ready for the office! Let's get inspired to use what we have rather than idolizing what everyone else has so that we can stop ourselves from running out to the store to go shopping.
1. Very casual jeans made into a chic ensemble with nice heels and a black top.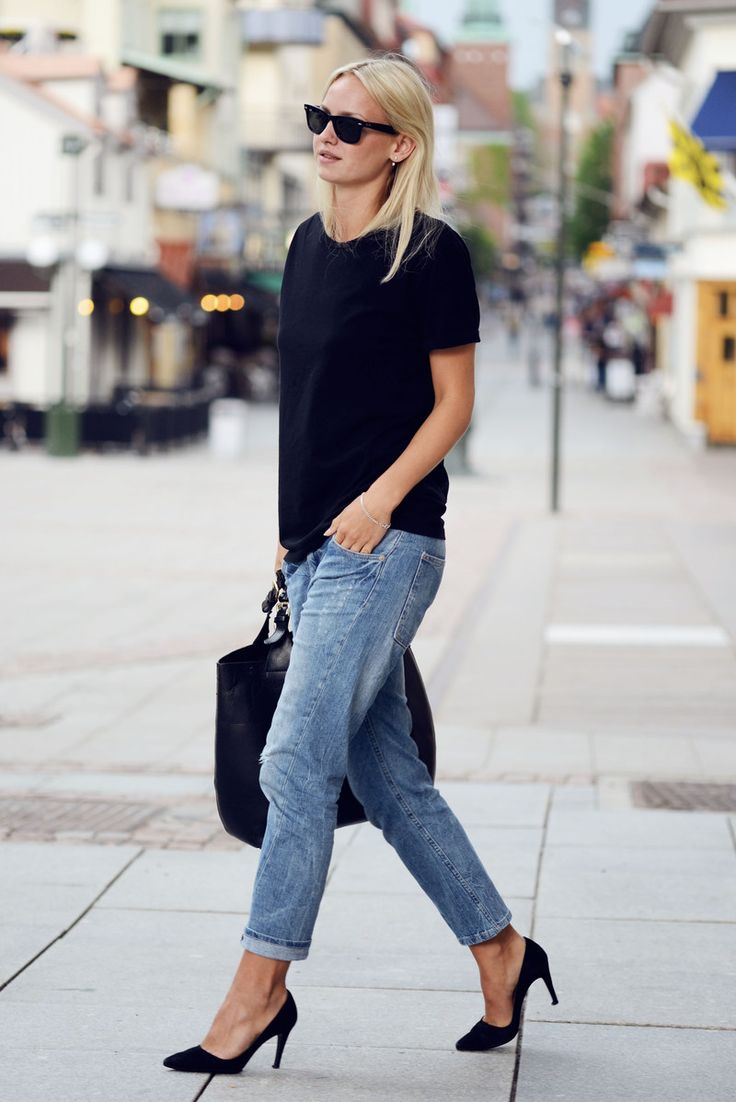 Image found here.
2. A bold over-the-top coat, looks more polished with all black & a bold color heel.

Image found here.
3. A loose fitting white button down is given new life with the right accessories and a cinched waist.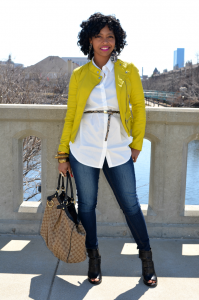 Image found here.
 4. A soft, IDGAF lounging sweater is transferred into the perfect office get-up with tailored pants and black heels.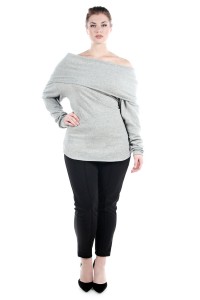 Image found here.
5. A causal lace beach top looks polished with cream pants, a structured bag and leopard flats.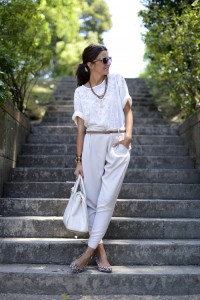 Image found here.
6. A chambray staple shirt is all dressed up and ready for a day at the office when paired with a fitted black pencil skirt and wedges for a casual Friday.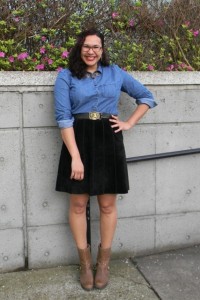 Image found here.
7. The MOST BASIC turtle neck is elevated into a chic office look with high waisted patterned pants.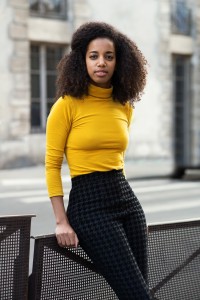 Image found here.
8. A flouncy causal skirt usually reserved for a Sunday brunch date is office ready when paired with a basic bowed top, a cinch waist belt and heels.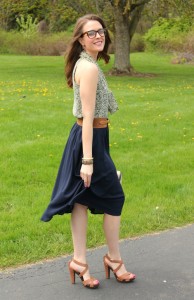 Image found here.
9. The hottest Saturday night bandage wrap dress that was previously worn with heels, can be toned down with tights and boots for the office.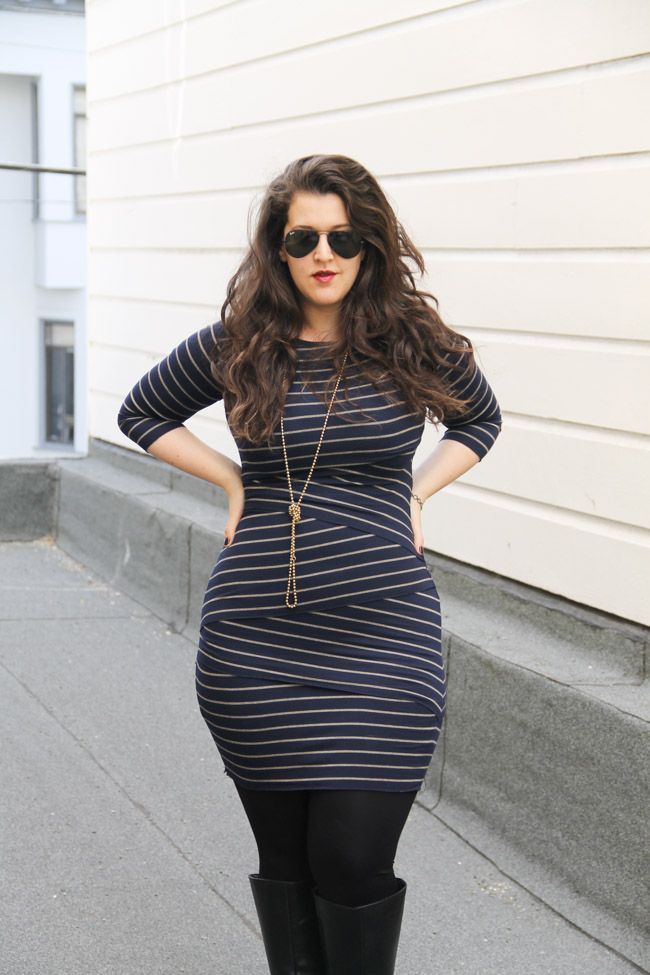 Image found here.
10. Feminine menswear is pulled together with metallic shoes and the right accessories for a casual Friday at the office. (must be paired with a ~tHiS iS mE, tAke It oR lEavE iT~ attitude for good measure.)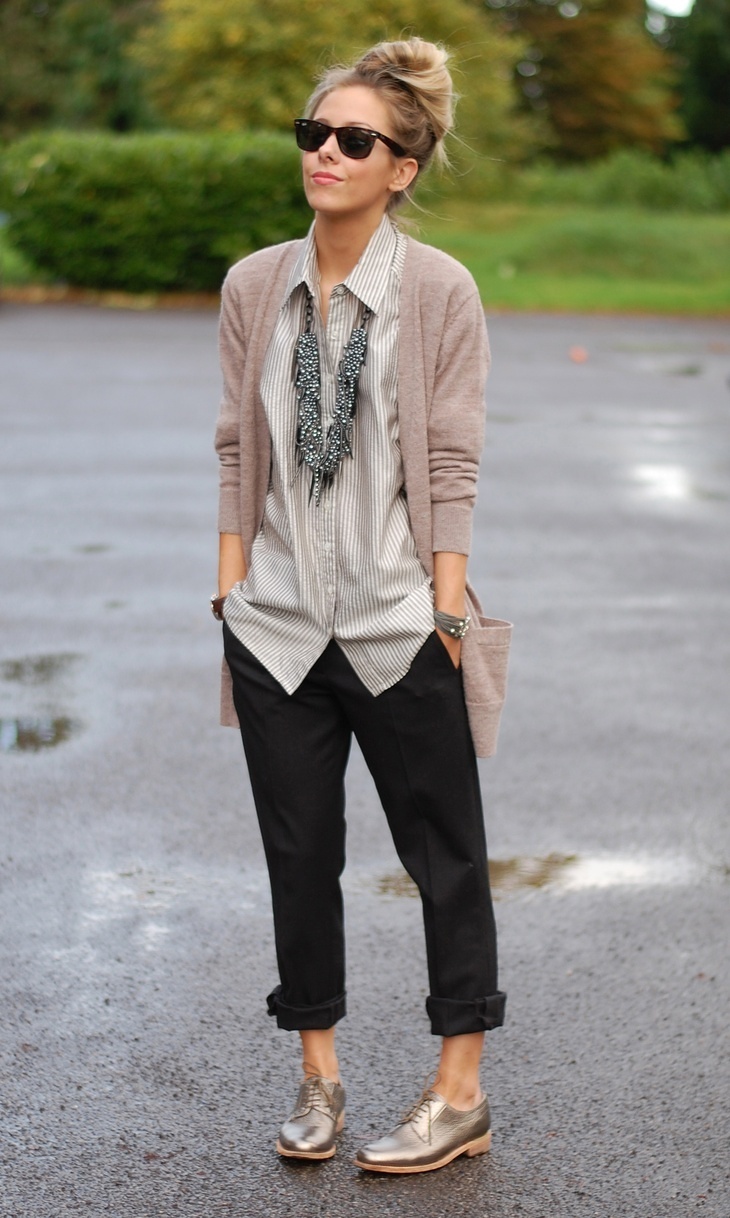 Image found here.
There are so many ways to breathe new life into basic clothing staples. All you need to do is look at what you have with a fresh eye and do your style research. Since I've shifted my mentality to creating outfits our of what I have vs. focusing on what I need, I've found it's easier and more enjoyable to get dressed each morning. So take care of those basics and think twice before you toss them away!