10 Things You Need To Read This Sunday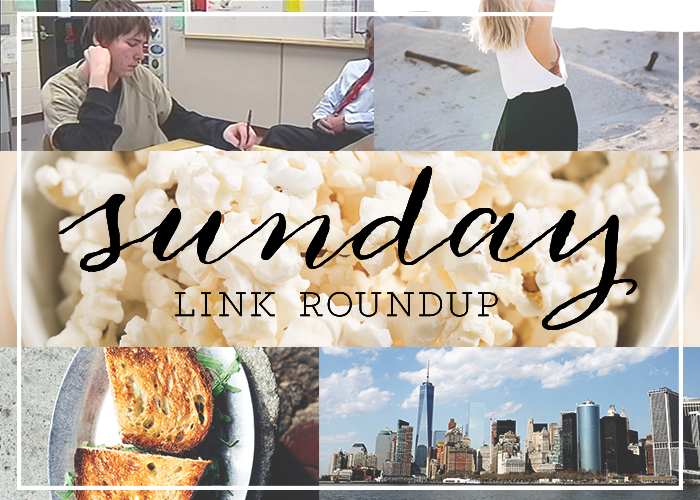 1. Every time I forget something I'm saying mid-sentence, forget a grocery store item I wrote down, or completely forget a deadline I can't help but feel like I'm losing my mind. Perhaps these easy ways to help boost my memory are just what I need.
2. For anyone who watched Making A Murderer, you HAVE  to read this article about a judge who overturned Brendan Dassey's murder conviction.
3. I recently complained about the amount of stuff I received in my CSA box, and I found this helpful article about strategies to get the most out of it.
4. A lot of people mistakenly view temporary work gigs as inferior to full-time work experience, but if you really focus on making the most out of them, you can learn a lot.
5. If you've ever wished there were fewer cars on the road (I am one of them), this article highlights how downtown Manhattan is becoming exactly that.
6. A super-interesting article about the state of being happy, and how it requires practice.
7. I've been devouring the Olympic games this past week (notably the swimming, gymnastics, and beach volleyball). While everything seems glamorous on T.V., I'm reminded of this article I read back in 2014 on the economics of hosting the Olympics and the repercussions that linger long after the games have moved on.
8.  Love this awesome podcast recommendation round-up — Your Must-Listen Podcast Playlist For 2016.
9. Speaking of entertainment, I loved checking out Rotten Tomatoes definitive list of the best summer blockbusters that are perfect for a Saturday night at home.
10. If you want to save tons of $$$ and never go to brunch again, master this Cheddar Buttermilk Waffle BLT, and you will be saved.