10 Things You Need To Read This Sunday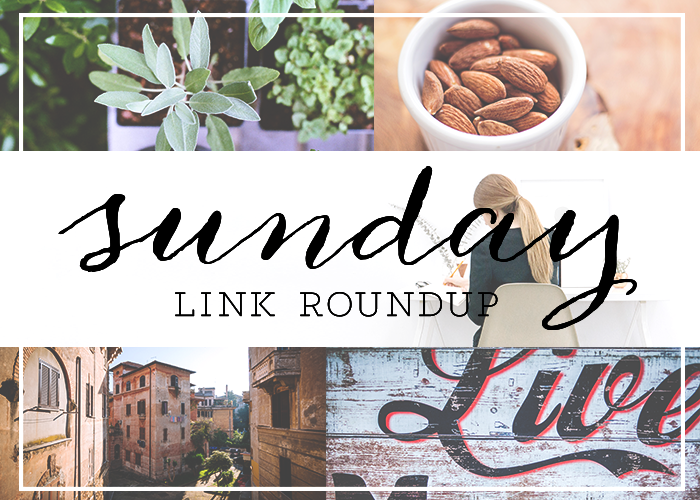 1. 5 Pain-Free Strategies To Start Saving For Retirement (Without Depriving Yourself) — Yes, I need this in my life now.
2. If you were ever looking for career and personal finance-related tips, there's no one better to listen to than a 26-year-old who built a 10 million dollar consulting business.
3. I used to think I had a green thumb until I moved into the city and saw how difficult it was to maintain house plants; These tips for keeping a healthy indoor herb garden were much appreciated.
4. This week, I've already made two batches of this fancy-yet-easy almond macadamia nut milk for my at-home morning iced lattes. NOM.
5. I was so disappointed that Suicide Squad got such shit reviews, and this article about whether or not this summer hollywood blockbuster season was worse than usual, was super interesting.
6. I'm about eight years late to this party age wise, but this New York Times Roundup of 18 Times Articles You Should Read Before You Turn 18, is particularly great.
7. Did you know that the richest 10% hold 76% of the wealth in this country? Neither did I. This CNN Money article explores and contextualizes the facts you need to know.
8. If you're working on any kind of project that requires beautiful and free fonts (like wedding invitations, flyers, promo materials, etc.), this is a great resource!
9. The powerful and devastating earthquake in Italy this past week left me in shock, and I've been following the news and updates with a sad heart.
10. Apparently "spiraling corporate debt" is something real and scary with the potential to turn into a bubble, but it's something I know VERY little about. Cue, this article to help explain it.