10 Things You Need To Read This Sunday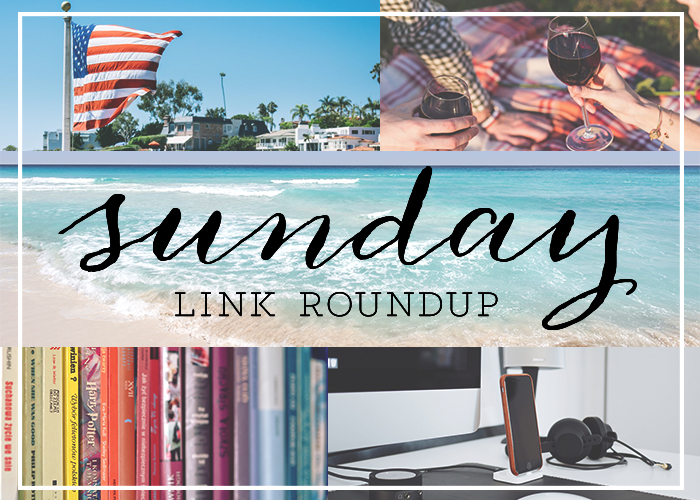 1. Jobs you work early on in your career can seem trivial, but there are valuable skills to be learned, which will help boost your entire career if you identify them early on.
2. A fascinating article that describes the modern classroom, imagines what the perfect ideal space would look like, and how it would impact both teachers and students.
3. It's Labor Day weekend y'all and that means more BBQ food and cookouts! Be sure to check out these super useful pro cooking tips that cover everything from marinades to working with frozen meats.
4. I won't be anywhere near the water this weekend, but this Shark Attack cocktail is festive as hell,  and makes me miss being down in the sunshine of the New Jersey beaches.
5. I use baby powder in lieu of dry shampoo because it's something I always have on hand, but this recipe for homemade dry shampoo is unbelievably simple to make. Score!
6. The weather has cooled off by just a few degrees, but it's enough to start me longing for colder weather. I found this article full of tips for transitioning summer pieces into winter to be enormously helpful.
7. What Happened When I Redesigned My Workday To Start At Five A.M. — an interesting article about how organizing your workday to include more wiggle room for choices might just be the ticket to a happier life.
8. Managing your money should be a straightforward and simple process, and this article illustrates why you should be able to map out your goals and plans on nothing but an index card.
9. Watching the trailer for the movie Don't Breathe was probably the most scared I've felt in a long time, and I loved this article that dived into the reasons why horror movies are so popular.
10. A necessary on-going series from The New Yorker called Trump And The Truth.