10 Things You Need To Read This Sunday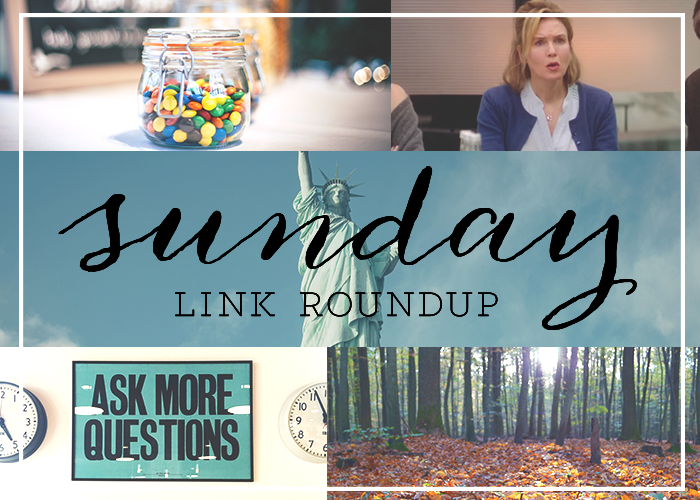 1. Chelsea and I are currently at FinCon in San Diego, California! Before I came here I knew precious little about the "birthplace of California," but I've been doing some much-needed reading up on it.
2. Necessary tips for dealing with a noisy office.
3. We're all about the side hustle here at TFD, and it's totally possible to make extra money even if you have a full-time job.
4. Hopefully, the people who don't believe climate change is real are few and FAR between. This article about New York City succumbing to higher sea levels in the not-so-distant-future is truly fascinating. Definitely worth a read!
5. "Momcoms both reflect and reinforce a rather depressing view of gender roles and relations. In them, women are too neurotic and career-obsessed to sustain romantic relationships, while men are too emotionally immature, professionally inept, or both. " I've never heard of the term "momcom," but I'm loving the way it's used to describe the new Bridget Jones movie.
6. While You Were Offline: Skittles PR Faces Its Biggest Crisis Ever — just, omg.
7. A hard-yet-necessary skill to acquire, which seems even more relevant while we're out here at FinCon and networking a lot — learning how to read a room. Here's exactly how to do it.
8. This donut cake is a little too decadent to imagine, but holy hell, if that's not the most jaw-dropping breakfast for a special occasion I don't know what is.
9. An awesome home energy-saving checklist for the fall/winter season.
10. October is so close! Fall is almost here! Be sure to check out Holly's round up of eight free-or-cheap activities to do this season!