10 Things You Need To Read This Sunday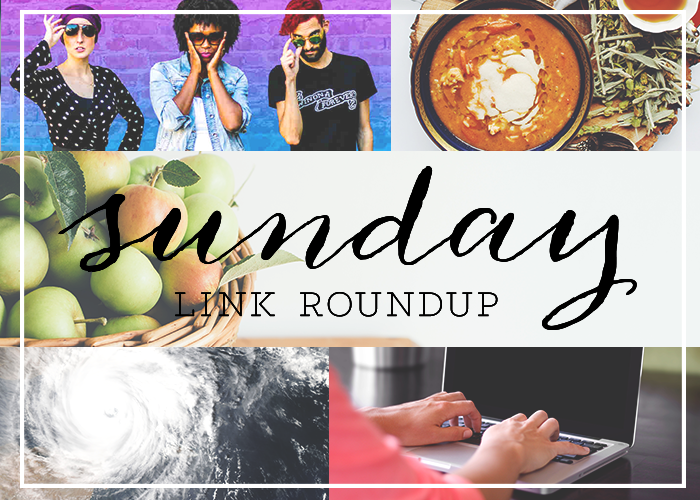 1. It's October (!), which means it's baking season! (Which means it's apple pie baking season for one LAUREN VER HAGE.) I whipped up my first apple pie of the season, and I followed this recipe.
2. Loved this episode from The Cooler podcast, which featured former child star Mara Wilson. Her thoughts on mental health, what being considered "cute" meant to her when she was younger vs. now, and what she's currently reading, were awesome to listen to.
3. For Women in Tech, Bias Runs Deeper Than Most Think — ooff.
4. Wired's pick for what albums we should be listening to this fall season. (You might think they're snoozy, but I can't wait to give Fleetwood Mac's Mirage a listen.)
5. For those of you who have been following the devastating effects of Hurricane Matthew this week — as it moved from Haiti to the U.S. Eastern Seaboard — the sobering effects of climate change are made clear. What will it cost the global economy?
6. I enjoyed this article, which illustrated easy work outfits you can create from nine simple basics, to keep you looking #fly all week long.
7. An interesting peak inside Gloria Steinem's New York.
8. I thought this article, written by Chelsea Krost, to be fascinating — Millennials Don't See $, They See 1001100.
9. If you're looking for a cheap, delicious, and super-easy idea for making soup into a weeknight dinner, look no further than this Simple Tomato Soup recipe from 101 Cookbooks — one of my all-time favorites!
10. ICYMI — Chelsea was interviewed live on the FinCon stage with Jean Chatsky from The Today Show, and you can now listen to their conversation here (episode 26).